Proclaiming to be one of the best resorts in the Caribbean, Excellence in Punta Cana appears to rarely disappoint. However, for travelers looking to visit an all-inclusive to celebrate a special event, there are a few important things to know before finalizing reservations, especially for well-traveled guests.
When navigating the website of Excellence in Punta Cana you're sure to be impressed. Just about everything seems well-thought-out and in pristine condition, alluding to a vacation in paradise. However, underneath the public facade, some things may turn off seasoned travelers, especially foodies and winos. If you think you're staying at a five-star property—you may be mistaken.
Online, the resort appears to be quite glamorous but there are some key things to know before clicking that "book it now" button. For example, dining is comprised of low-end cruise ship quality food.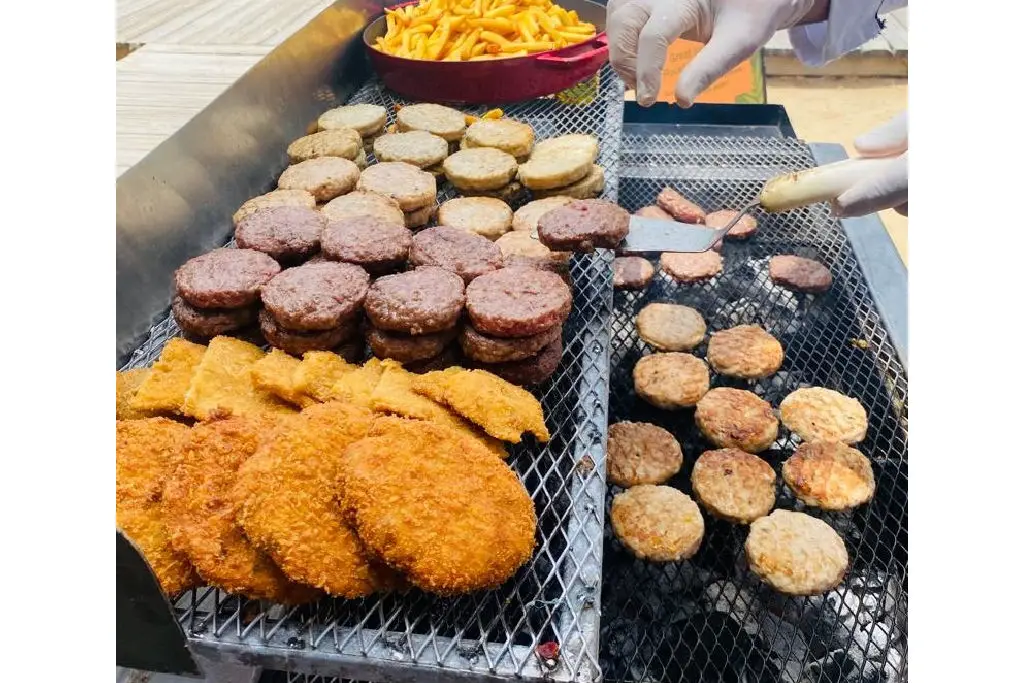 We have a hunch that many of the property's spectacular reviews are from honeymooners. For many of them, this may be their first big international trip, and for this reason, their standards are fairly low—they simply just don't know any better.
7 Things To Know Before Booking Excellence in Punta Cana
If you're spending a small fortune on a vacation the best thing you can do is to know exactly what to expect. Below are a few things to consider before pulling the trigger on Excellence in Punta Cana.
1. Excellence Punta Cana Is Far From the Airport
Travelers looking to embark on their international flight and be at the pool in 15 minutes will be sorely disappointed by Excellence's location. Situated about 45 minutes northwest of the Punta Cana International Airport, Excellence is way off the beaten path. Locals don't even consider its location to be in Punta Cana.
Due to its poor location, transfers cost significantly more than other resorts near the airport. For example, the cheapest transfers are about USD 65 each way while guests that reserve transport directly with the hotel will be charged USD 238 round trip. However, every reservation for three nights or more comes with a free airport transfer when booked directly with the hotel.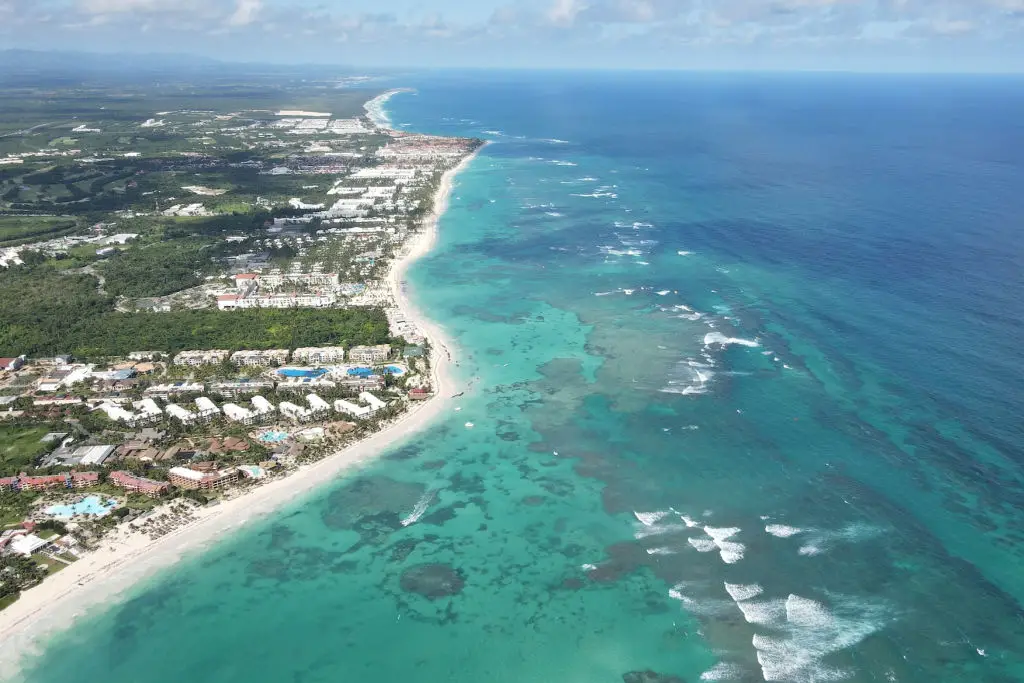 💰 Budget Tip: If you do decide to make a transfer outside of the hotel, be sure that the transportation provider understands that you're going to Excellence in Punta Cana. Just because "Punta Cana" is in the resort name does not mean you'll get charged a Punta Cana to Punta Cana price. To clarify, due to the distance, there will be a surcharge.
Awesome Resorts Near the Airport
If the long drive seems a bit discouraging, consider booking with Secrets Cap Cana Resort & Spa or Hyatt Zilara Cap Cana. Not only are both hotels about 15 minutes from the airport and adults-only but they're also much nicer with better food and on a slightly nicer beach.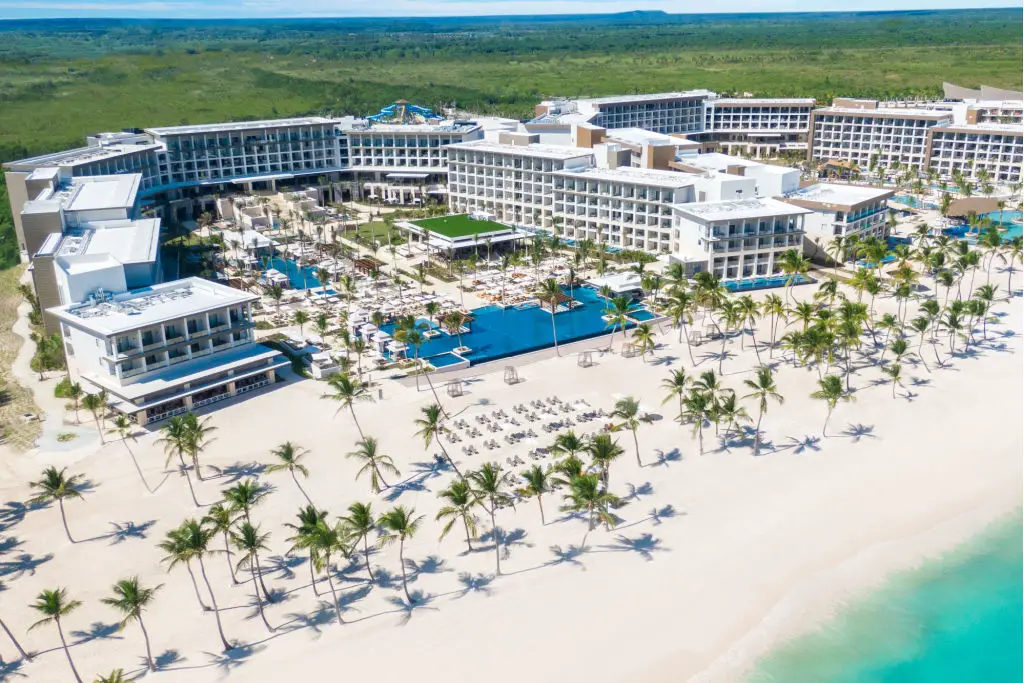 🌴🏨 Hyatt Zilara Cap Cana > Check Availability
Another better option is Iberostar Grand Bavaro which is about 25 minutes from the airport. It's a much larger posher resort than Excellence and the beach is a little calmer too.
2. Food Is Disappointing and Wine Is Limited
Based on the picture above, note how Excellence cuts corners with hamburgers, grilled and breaded chicken sandwiches, and french fries. These are some of the cheapest foods that can be served at a five-star resort. For this reason, it's quite easy to see that they're pinching pennies on all meals.
There's also been an alarming number of complaints about food poisoning. We suspect the hotel is likely having a problem keeping the low-quality food frozen or they are reserving reheated food.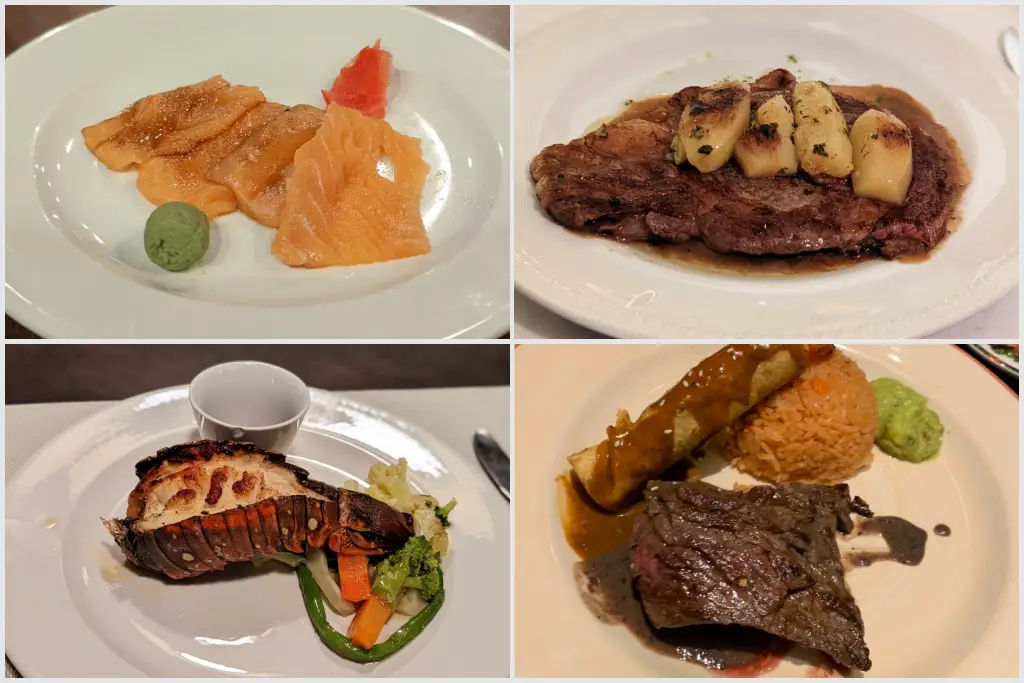 Generally, a hot and humid environment will create havoc in kitchens that don't frequently monitor food temperatures. Moreover, this is evidenced by many travelers' complaints about food temperature—ice cream served melted, food arriving cold, etc. Finally, there could also be some cross-contamination issues at the buffet.
Food Presentation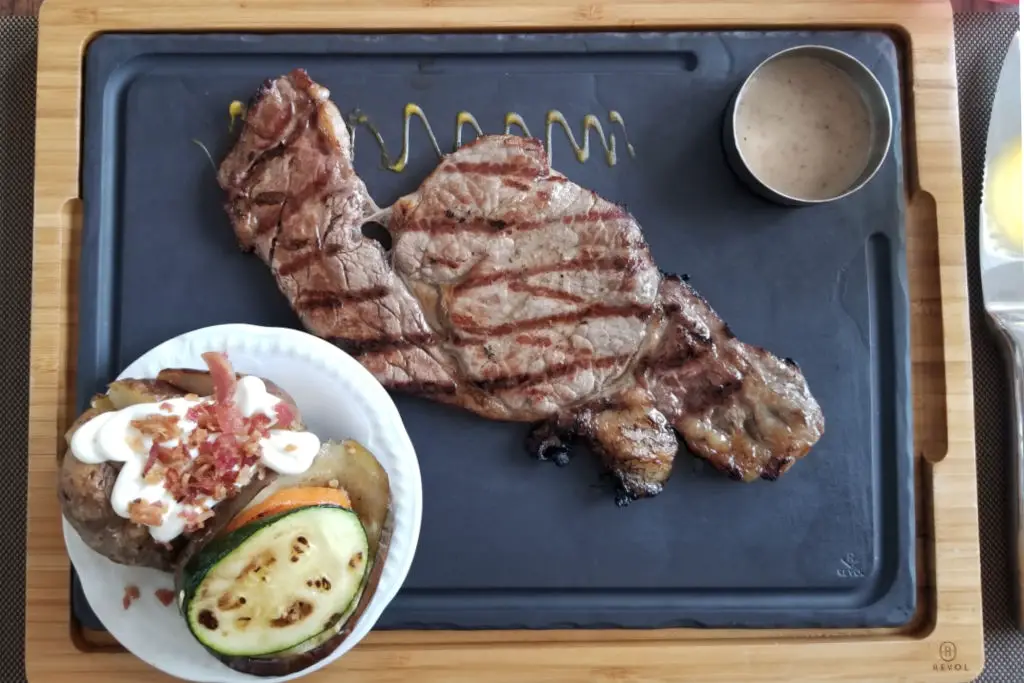 When it comes to menu availability, there are many complaints about items being out of stock or swapped for lower-quality ingredients. For example, hamburgers may state cheddar cheese but are delivered with Swiss. Drinks that are supposed to have mint don't include it. Unfortunately, an untrained eye may not even notice the substitutions. This is because the staff is masterful at making low-quality food look appetizing.
Wine Experience
While foodies will be disappointed, wine drinkers maybe even more so. While four house wines (two white/two red) are included in the package, if you're looking to drink something reasonably good it will cost a small fortune. For example, BOGLE which is typically USD 8 to 10 in a grocery store is USD 60 while MEIOMI is USD 95.
3. Rooms Are Damp From Humidity
A significant problem with the resort revolves around the A/C in guest rooms. Generally, there's a problem keeping rooms cold and free of humidity. So much so, that many guests request a dehumidifier for their room. However, with limited supply, many must go without one.
Sadly, even with a dehumidifier, the rooms feel damp, with bed pillows, sheets, and the couch feeling wet. In fact, there's so much moisture in the air that the dehumidifiers need to be emptied multiple times per day.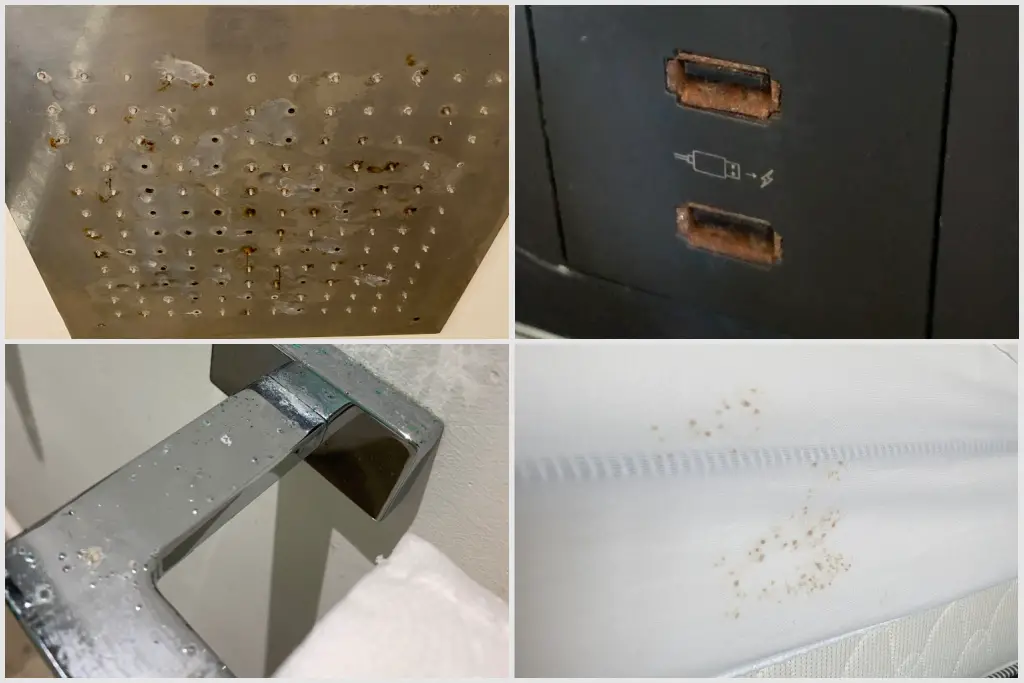 The humidity takes its toll on fixtures and fabrics. From top left (clockwise): 1. Showerhead 2. USB outlets 3. Bedding 4. Chrome handle
Of course, with humidity comes mold and the smell it brings. Thankfully, much of the mold occurs in the bathrooms and is fairly limited in bedrooms.
Last, newlyweds and modest couples may want to know that there's no bathroom door or shower door. The only privacy near the toilet is a piece of frosted glass which may be embarrassing for some when toileting. The soaking tub is also located in the middle of the bedroom.
Top-5 Tours in Punta Cana
4. Much of the Waterfront Is Unswimmable
We've all seen the pictures of the Dominican Republic's tall palm trees hovering over white sand beaches with the Caribbean blue waters in the background—like us, you think, "Let's go!"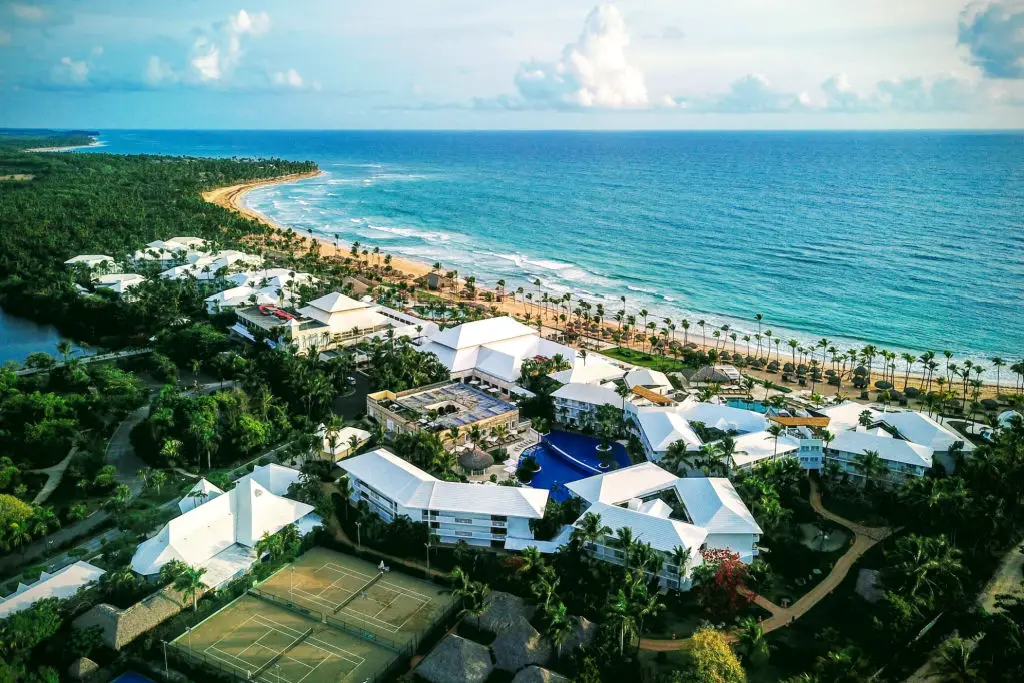 It's only after you arrive that you'll observe that the water around the island is fairly open to the ocean and quite rough. For this reason, the waterfront of Excellence in Punta Cana is virtually impossible to swim in, or even relax in. Some travelers describe it as similar to swimming off the coast of Miami.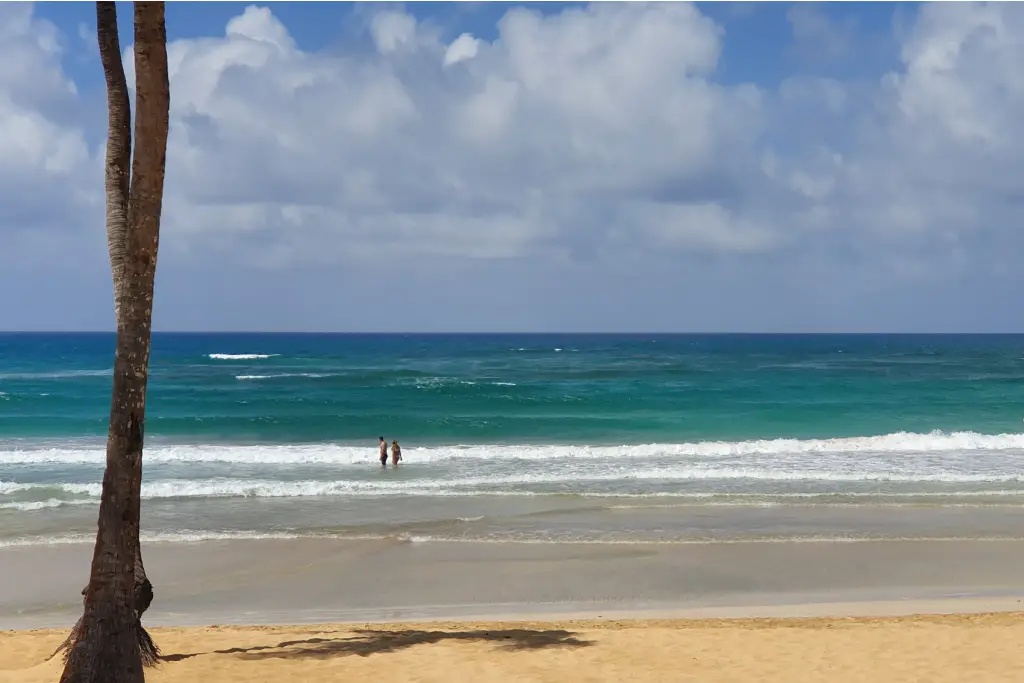 In other words, if you're envisioning yourself snorkeling off the coast it probably isn't going to happen. Typically, the calmest waters are located on the south side of the island. If quality beach time is a make-it-or-break for you, consider Hilton La Romana, an All-Inclusive Adult Only Resort in Bayahíbe—it has some of the most serene water in the Dominican Republic.
5. Tipping Is Highly Encouraged
Unless we're receiving outstanding personalized service we don't think tipping at an all-inclusive should be customary. Most of us prefer visiting all-inclusive resorts that don't allow tipping. After all, isn't that the purpose of staying at an all-inclusive resort?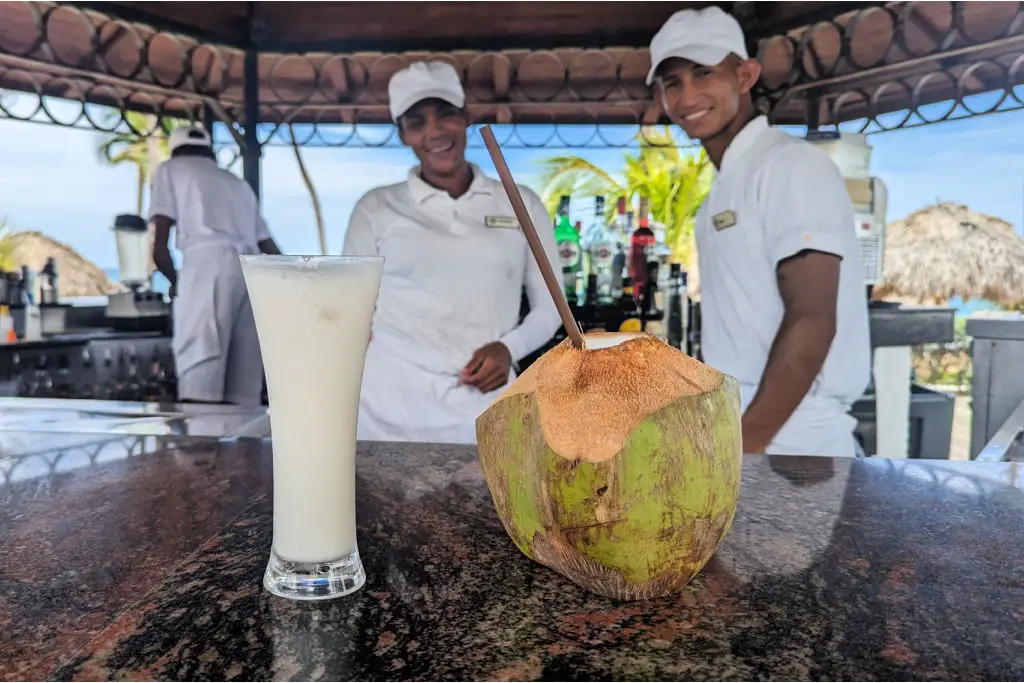 Unfortunately, while the staff are friendly and professional they also do seek out tips and will give priority to guests that do tip. As a result, if you're not tipping a few dollars here and there for drinks and service you may be forgotten. In conclusion, consider bringing a stack of small dollars for tipping.
💡 Travel Reflection: We once stayed at a hotel that left a card in the room that asked for online reviews. When guests left a 5-star review online and mentioned a particular individual by name, that staff member would receive a $25 bonus. This makes much more sense than continuously tipping a few dollars here and there and we wish more hotels would implement this tipping model.
6. Entertainment Is Fun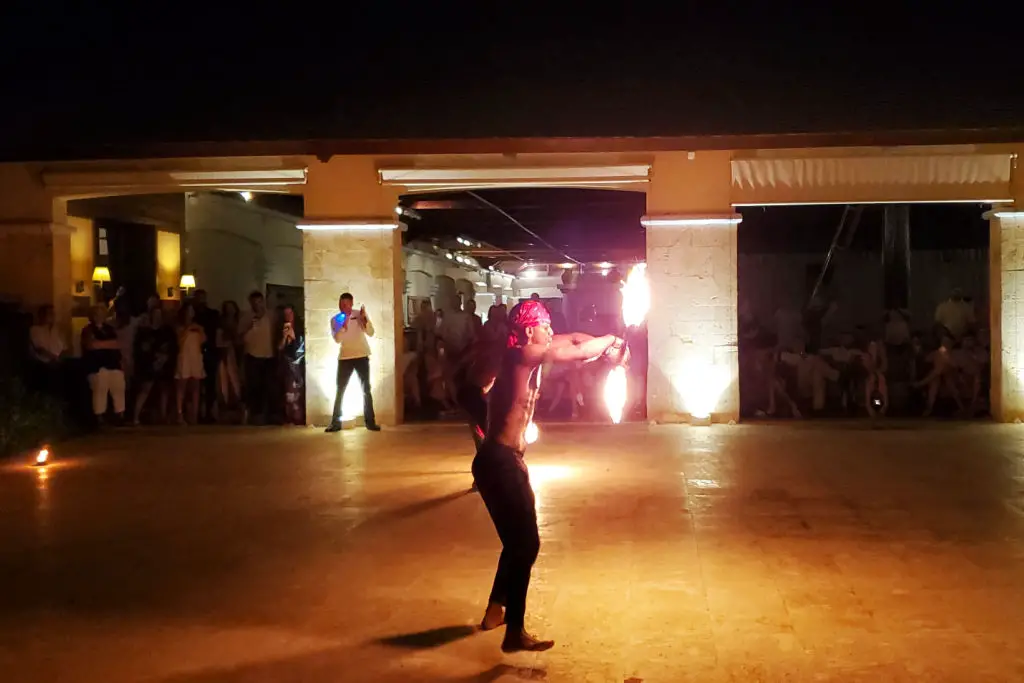 Excellence in Punta Cana does a great job with the entertainment experience. During the day, the staff does fun activities like Aqua Zumba, pool volleyball, and arts and crafts. While at night, artists play live music, performers are talented and engaging, and DJs play festive tunes.
7. Excellence Club Provides Some Additional Perks
Reserving an Excellence Club category suite will open up some additional perks at Excellence in Punta Cana. For example, at the Excellence Club beach and pools there's an attendant that will assist in setting up your area. While non-Excellence Club areas are a bit more do-it-yourself.
Significant perks of the Excellence Club include:
Magna Restaurant
Private beach area
Access to two other pools and bars
Upgraded spirits
Something is disturbing to us about having a two-tier system—we just don't like it. If this is going to be something that bothers you, consider staying at one of these three adult-only resorts:
Other Recommendations
If you do decide to book a reservation at Excellence in Punta Cana be sure to read the tips below.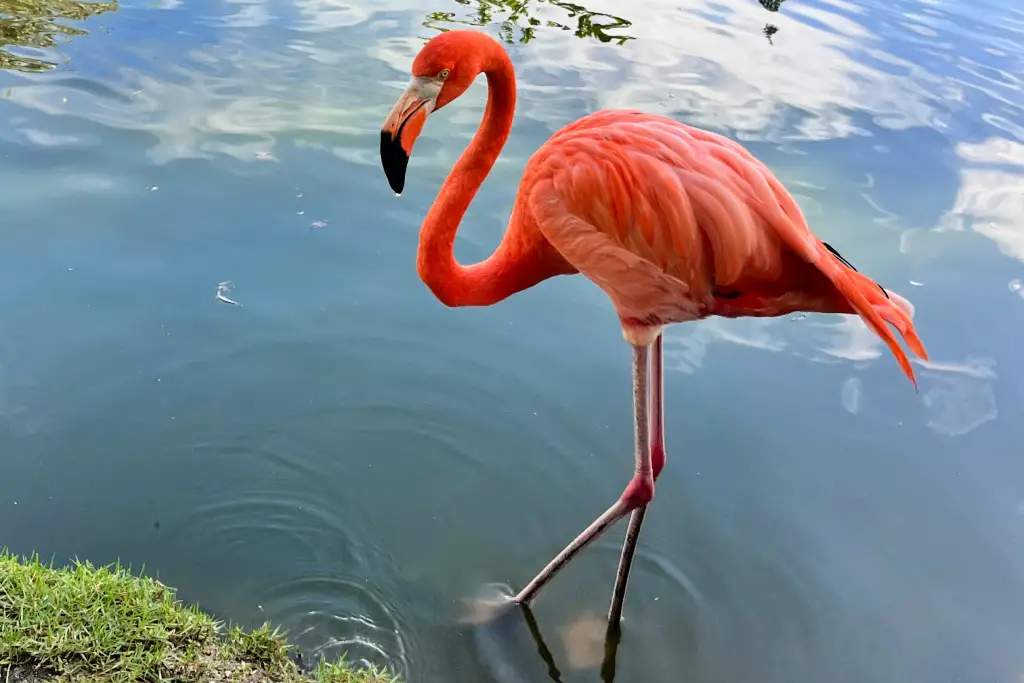 Before departing on your trip be sure to install the Excellence App. It allows guests to preview the restaurants and bar menus, and make reservations at the spa and at Spice for the hibachi dinner.
Sunscreen is ridiculously expensive in DR. Bring some Pure & Simple sunscreen.
Locals walking on the beach with animals such as parrots and monkeys are not being friendly, they want your money. If you decide to take a picture expect to pay.
If at any point you need medical treatment be sure to bring your passport with you.
If you make reservations for excursions, transfers, or anything outside of the resort, bring all of the accompanying paperwork and documentation. Why? Some websites are blocked at the resort to prevent guests from reserving outside the hotel. However, a clever workaround is to purchase an international electronic SIM card which will keep you connected no matter where you end up.
There's a peaceful walking trail across from the spa with bread to feed the ducks and birds.
We Need Your Help
Did you find this article helpful? If so, bookmark it and when you're planning your next vacation click on any of the links below before finalizing reservations. You'll get the best price, we'll earn a small commission, and you'll help support future articles.
Thank you!
BEST TRAVEL SEARCH ENGINES
🏘️ Book Your Accommodation
We use Tripadvisor and Priceline's Express Deals to compare prices and reviews in advance and check availability
✈️ Book Your Flight in Advance
To find the cheapest flight options, you can use WayAway and Skyscanner to find the most suitable choice for you
🚗 Reserve Your Rental Car
Use DiscoverCars and Skyscanner to compare prices and view the largest selection of vehicles