Weddings, honeymoons anniversaries, vow renewals, engagements,  birthdays—it's time to celebrate on a Kenya safari.  A lot of people want more from their wedding day than a regular visit to the church and a nice reception afterward. For many of us, it's the most important day of our life and some want it to be unique and extraordinary in every possible way.
Choosing a destination for that occasion may be difficult. After all, you have to pick a place that will always be important and extremely vivid in your memories.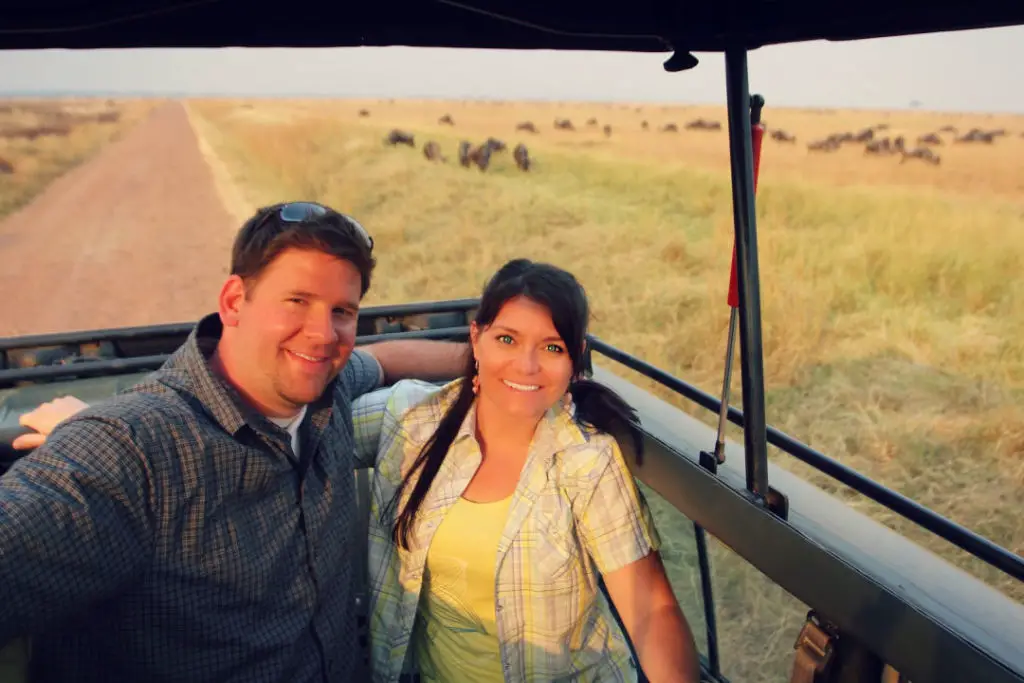 4 Reasons Why a Kenya Safari Wedding Will Blow Your Mind
Some couples decide to exchange their rings on tropical beaches, ski slopes, in castles, or the heart of the forest. However, there's a different place that is growing in popularity these days: a Kenya safari wedding.
"Up in this air you breathed easily, drawing in a vital assurance and lightness of heart. In the highlands you woke up in the morning and thought: Here I am, where I ought to be." ― Karen Blixen, Out of Africa
It doesn't matter if you want an intimate ceremony or you prefer to bring all your family and friends. A Kenya safari wedding is wonderful and one of a kind. You're not sure why? Be ready to have your mind blown.
1. It's Un Unforgettable Experience
A Kenya safari is always quite an adventure, so imagine getting married there. You're in the wild and when you look around, you see what may seem like an endless land untouched by men. In reality, you're in a well-blended lodge, perfectly safe, with everything thoroughly organized.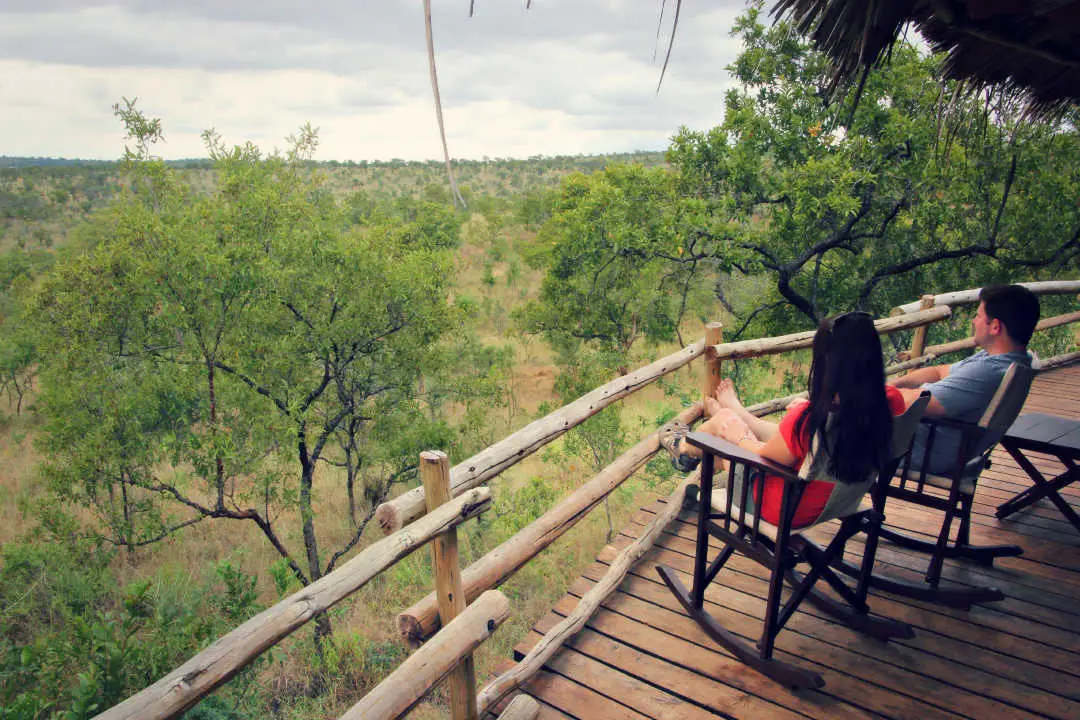 Just think about your wedding photos – only you, the person you love, natural landscapes and uninterrupted wildlife. Imagine you two, in your dream wedding outfits, with zebras in the background. What a picture to hang on the wall! What memories to recall for the rest of your life together!
2. You Can Have Anything You Want
It doesn't matter how this day looks like in your dreams, you can have it in Africa—an elegant wedding in a specially-designed setting or a rustic ceremony in the wild; if you wish, you may even have one of the traditional African ceremonies like the members of local tribes.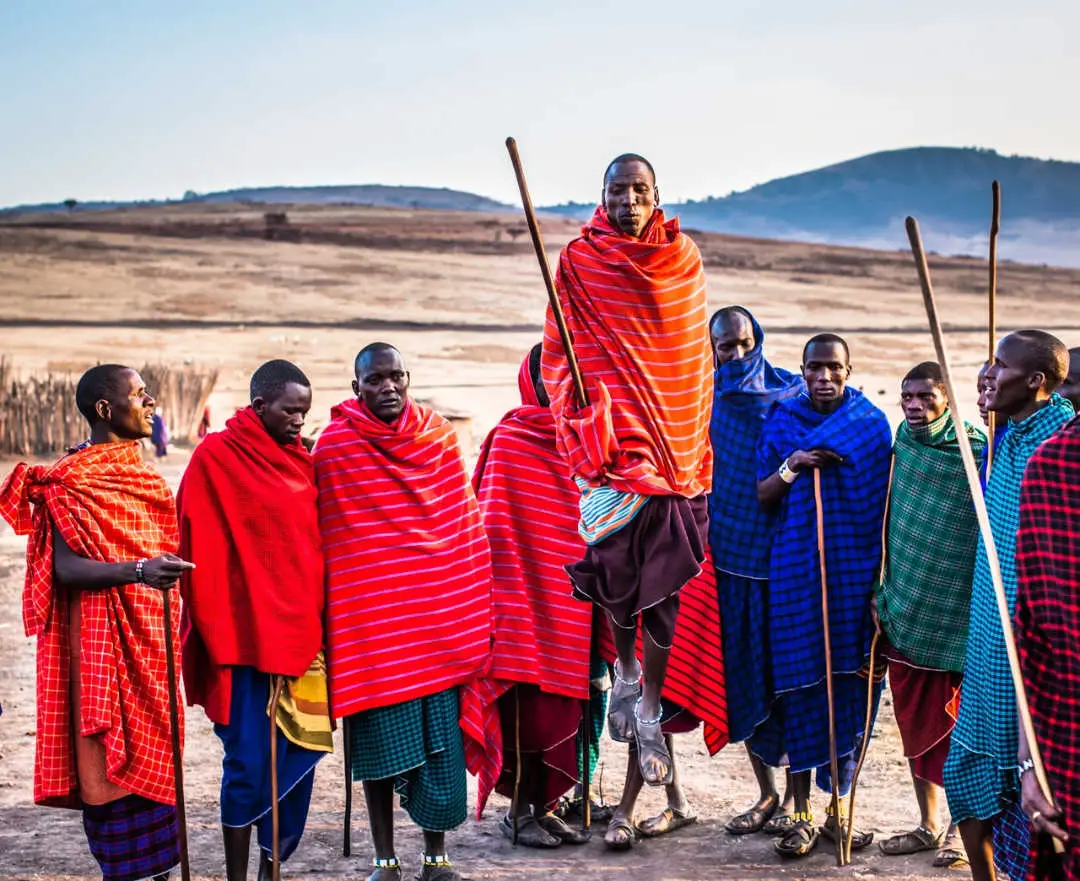 You can decide on a luxurious hotel with a lot of staff and almost royal ambiance, or go for secluded, native-like lodges away from other people, with only family, friends and the most necessary staff around you.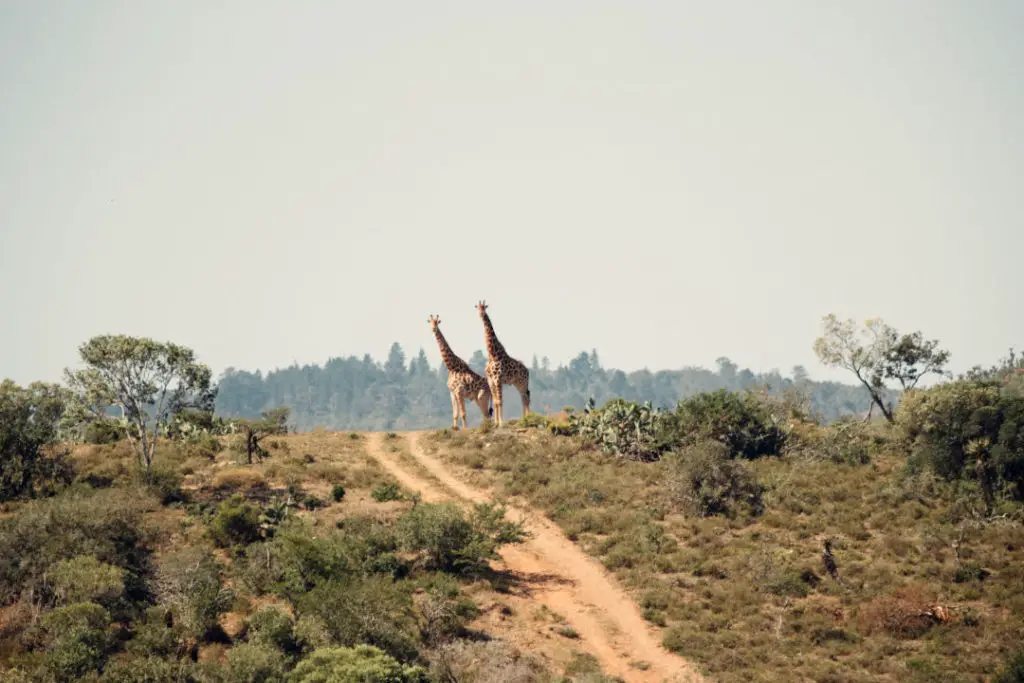 Everything is possible to make that day perfect. You can be constantly involved in the preparations, or you can say what you want and step back—most Kenya safari wedding planners like Angama are ready to do it all for you.
3. The Weather Is Almost Always Splendid
Are you from the place where there's snow or rain for most of the year and you barely know the sun? Or maybe the weather is always changing and you don't want to take any chances on your special day?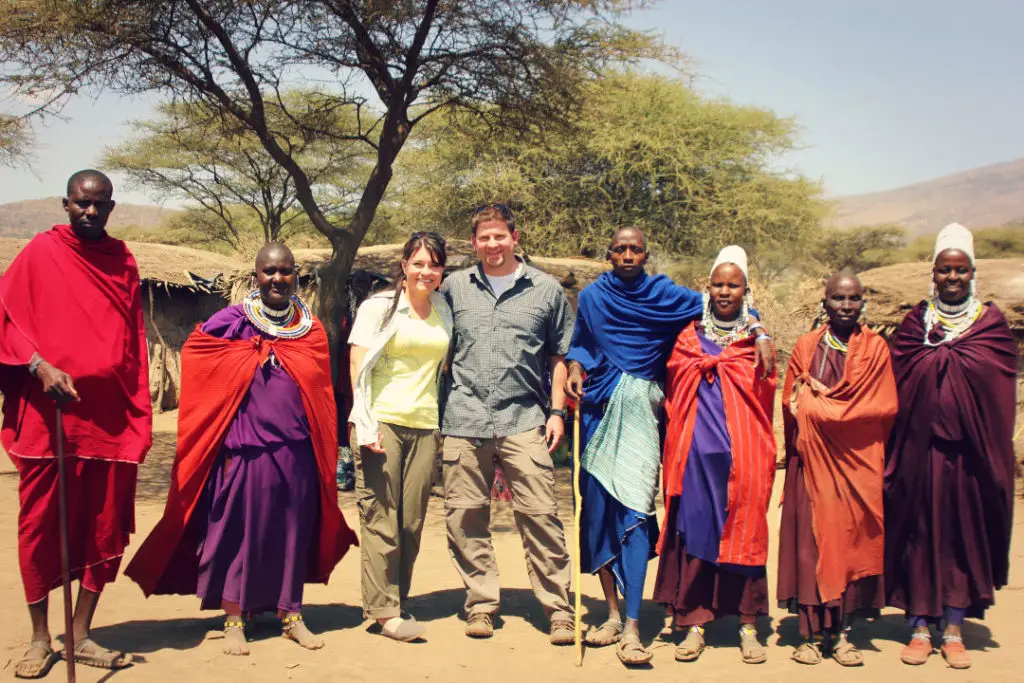 A Kenya safari wedding can guarantee you high temperatures and almost guarantee the shining sun—it depends on the region though, but in general, you only need to avoid having your wedding during wet seasons. Then, you won't have to worry about overcoats, umbrellas, the state of your hair or shoes, and how will it all look in your wedding photos—the sun is very likely to be there. And it will certainly be warm.
4. Stay Longer and Have the Honeymoon of Your Dreams
Most Kenya safari wedding packages may include a honeymoon stay for you and your wife or husband. You can start your life together with a shared, unforgettable adventure—waking up to breathtaking African sunrises and going to sleep after sunsets that are just as beautiful, eating lunch with a view of elephants or giraffes, getting to know local people and exploring the bushes with an excitement; there are even hot air balloon safaris or rides on the back of the camels.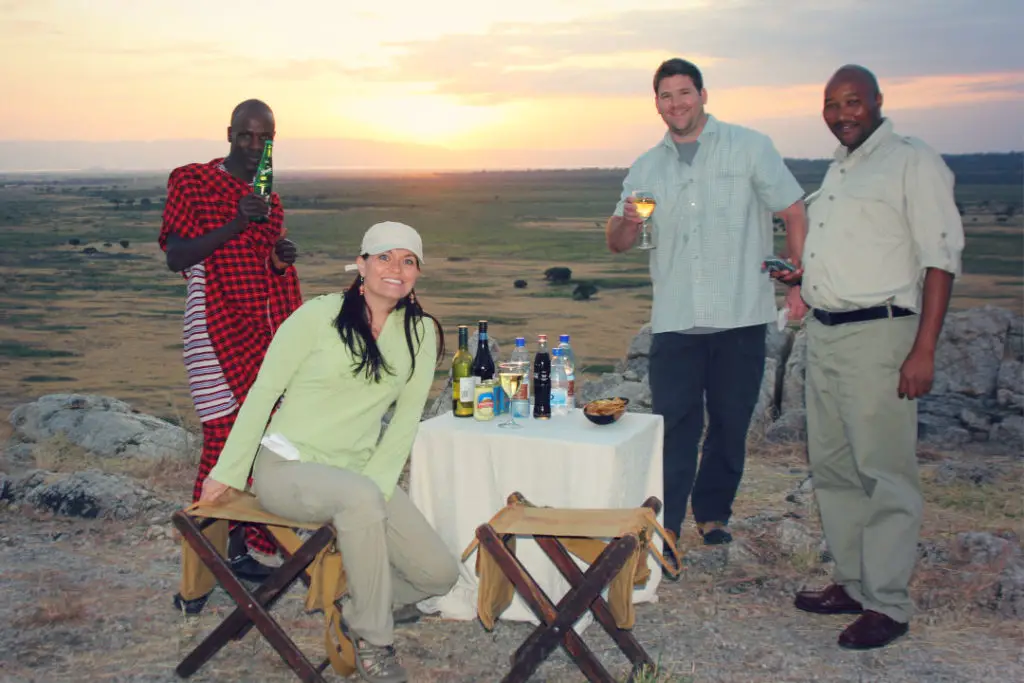 Do you like hiking or biking in the mountains? Bushwalks? Or maybe you prefer laying on the beach? You don't have to choose anymore— you can have it all with the most wonderful landscapes around you. Together, you will be connecting with nature and relaxing—there's no place for stress on a Kenya safari. You may feel something while watching lions or hippos in their natural habitat, but it will only be a good and exciting thrill.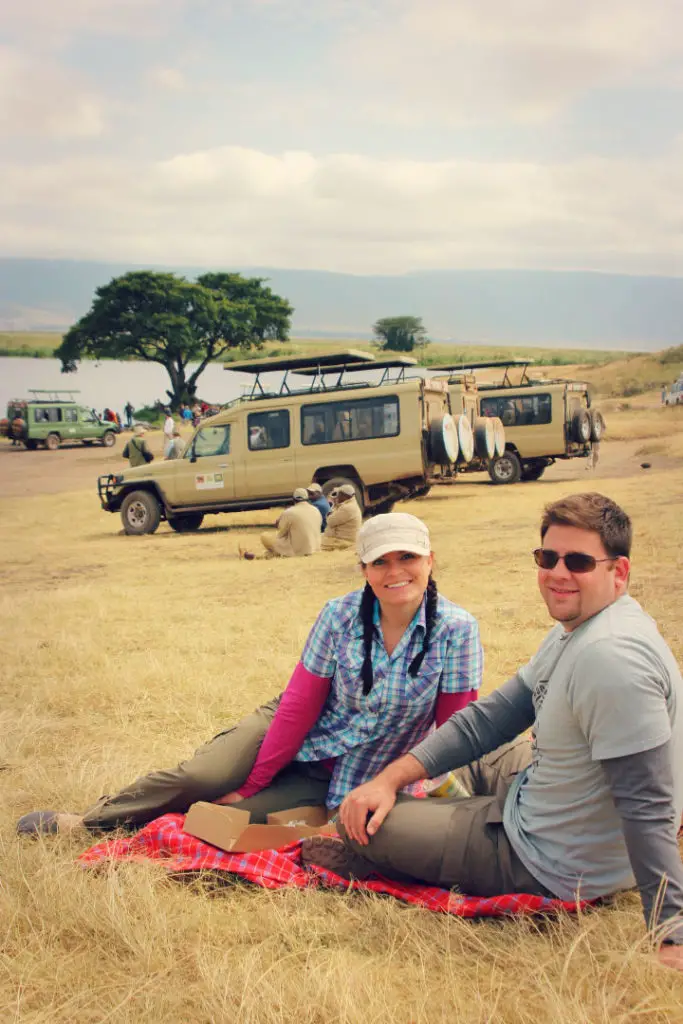 A safari is an amazing experience that hardly anyone regrets. So why shouldn't you combine it with the most special day in your life? Of course, this is not the cheapest wedding idea. Especially, if you're planning on inviting more than a couple of people, but it's certainly worth the price. A safari wedding is not only once in a lifetime day to remember, but also a unique, exciting and beautiful time you and your close ones may cherish forever.