As the weather warms, it's the perfect time to enjoy Indian summer cocktails. While there's no substitute for taking an exciting vacation to India, a cool beverage may satisfy those Indian vibes you've been craving. For a unique holiday with friends and/or family, India delights travelers with its signature culture, cuisine, landscapes, and wildlife.
Escape the heat and the bustle of cities by taking advantage of the great weather, exploring beautiful locations, and engaging in fun activities. Prepare your trip itinerary for summer vacations in India before the temperature increases in the fall. India still boasts several locations that are ideal for a summer holiday, despite the oppressive heat that dominates much of the nation.
Discover the greatest destinations in India to visit during summer—it doesn't matter if you're planning a weekend trip or a weeklong journey. Do an Indigo flight booking today and spend your summer in Incredible India.
Classic Indian Summer Cocktails
If you're considering visiting India this summer or next, you can quench your thirst by indulging in some delectable Indian beverages. Moreover, many of the drinks contain key ingredients that serve as the sweetest relief from the sweltering heat. In fact, these classic Indian summer cocktails are the ideal method to combat the heat on hot summer days since they are made with seasonal fruits, herbs, and spices.
With time, each of the classic drink recipes has been refined over many years. Additionally, each of them has a unique narrative to tell, a tale of beloved recollections and centuries-old heritage. Like each location in India, every one of the cocktails has something unique to offer to satisfy thirst.
Below are 10 classic Indian summer cocktails you have to try.
1. Gondhoraj Ghol
Drinking enough water is the best way to stay healthy, active, and energized during the hotter months. Aside from water, a splash of buttermilk (or lassi) from Bengal, widely known as ghol is full of electrolytes. Additionally, along with components of excellent nutritional value, ghol is significantly milder than traditional buttermilk and provides energy throughout the day.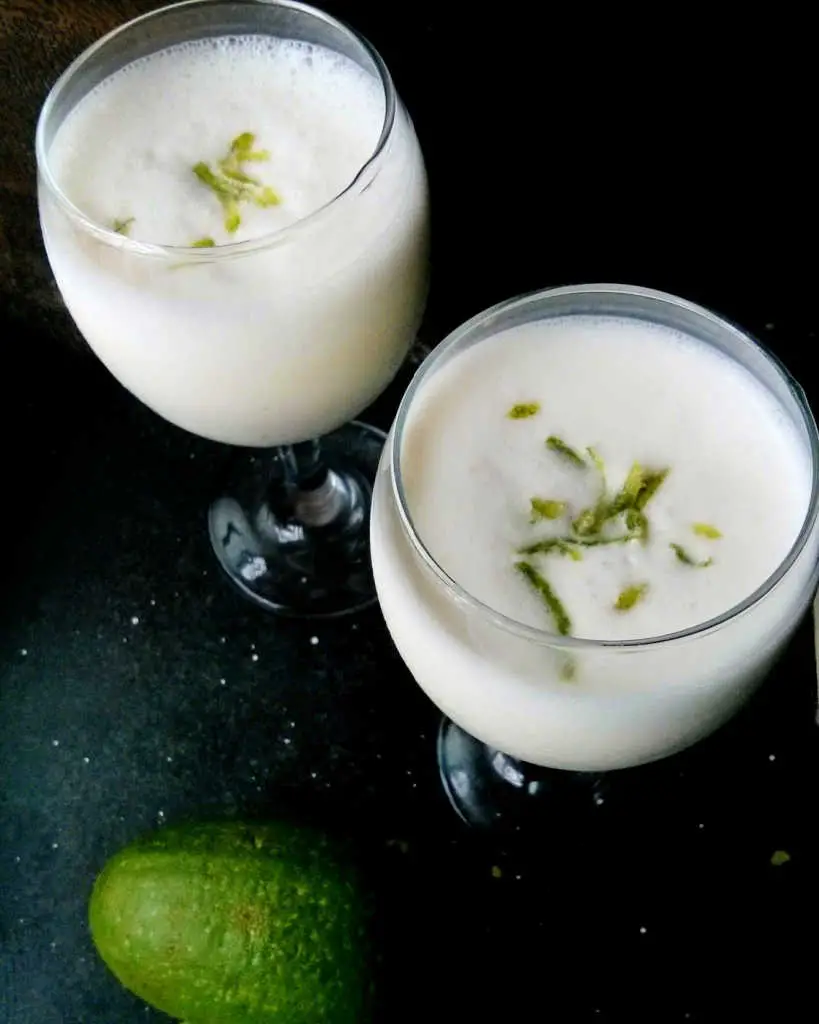 The Bengali people add a touch of Gondhoraj Lebu to their ghol to make it even more delectable. Renowned for its exquisite smell, Gondhoraj Lebu is a lime that is indigenous to Bengal and is a blend between a lime and a mandarin orange—it creates an incredibly fragrant mixture that is reviving and invigorating when added to beverages and desserts.
Ingredients: Curd, sugar, water, zest of Gondhoraj lemon, sendha namak
2. ​Imli ka Amlana
Often prepared using imli tamarind pulp, imli ka amlana is a wonderful Indian cocktail. It improves the flavor by using pepper, mint leaves, black salt, and cardamom.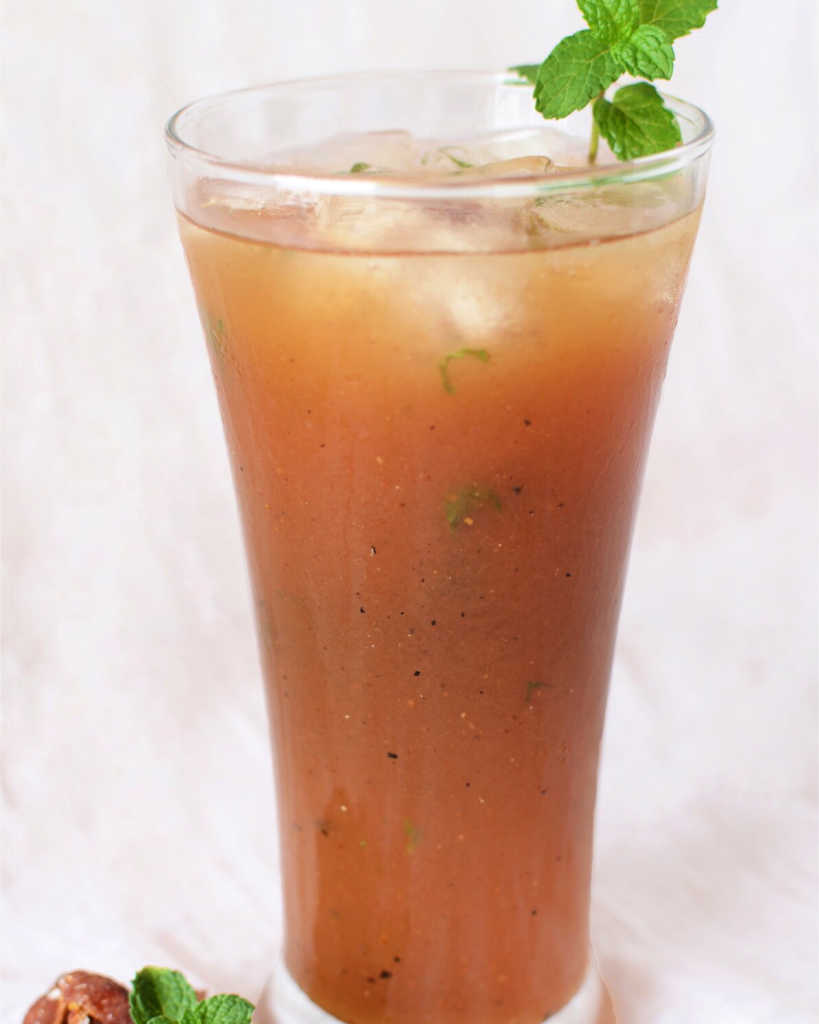 The Imli Ka Amlana is a suitable beverage that is tasty and helps the body break down heavy foods. Also, tamarind is a great source of potassium, magnesium, vitamin B, and C, as well as a tonne of antioxidants that shield our bodies from dangerous free radicals.
Ingredients: Tamarind, water, black pepper, cardamom powder, black salt (Kala namak), powdered sugar, mint leaves
3. Aam Panna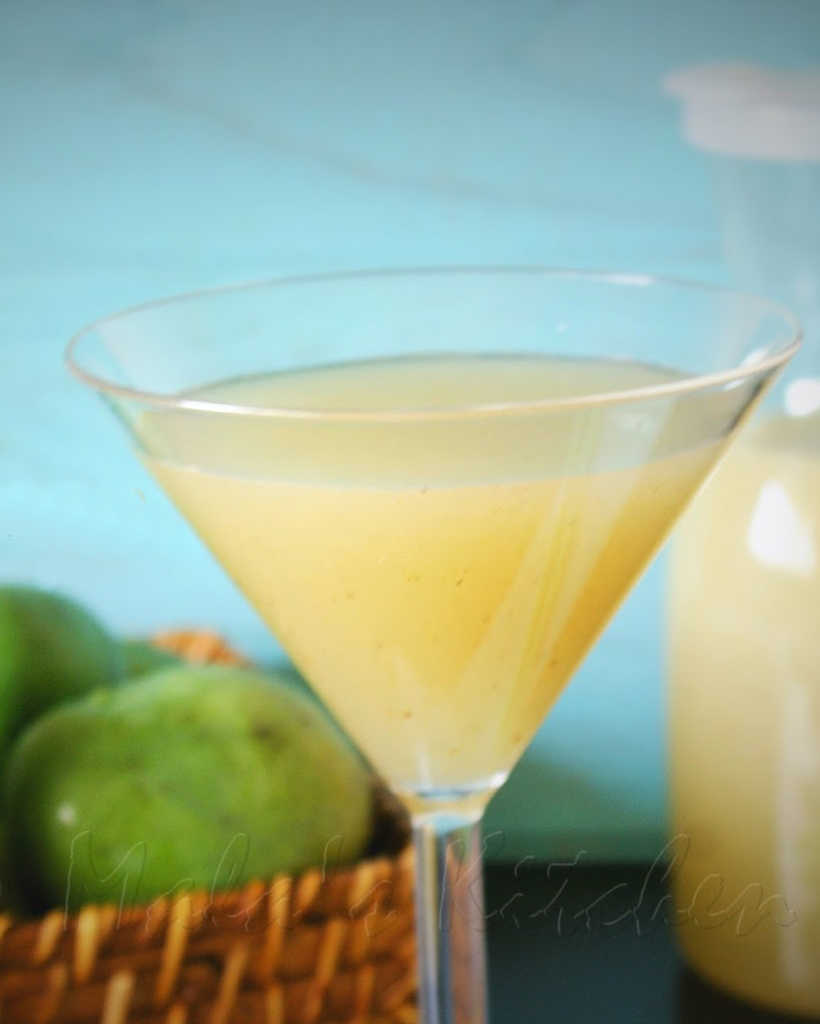 Mangoes are a popular fruit in India. Aam Panna, a midsummer beverage full of vitamins C, B, and B12, is inextricably related to the love of mangoes. India's forefathers created the tongue puckeringly sour and pleasant drink with ripening green mangoes, black salt, cumin, and fennel as well as other ingredients. The term "Panna" comes from the Sanskrit word "paaniya," which means "something one drinks."
Ingredients: Mangoes, water, sugar, cardamom powder, roasted cumin powder, black pepper powder, black salt, steamed aam Panna syrup, mint leaves
4. Jal Jeera/ Shikanji
Many lovers of Indian summer cocktails replace their colas with Jal Jeera/ Shikanji, a terrific cooler! In the summer, it is traditional to offer it as a welcome beverage.
Translated to "water" (Jal) and "cumin" (jeera) in Hindi, Jal Jeera is a popular summer beverage in India. Moreover, it's flavored with roasted cumin powder, ginger powder, and herbs including coriander and mint, garam masala, chili powder, pepper, and black salt.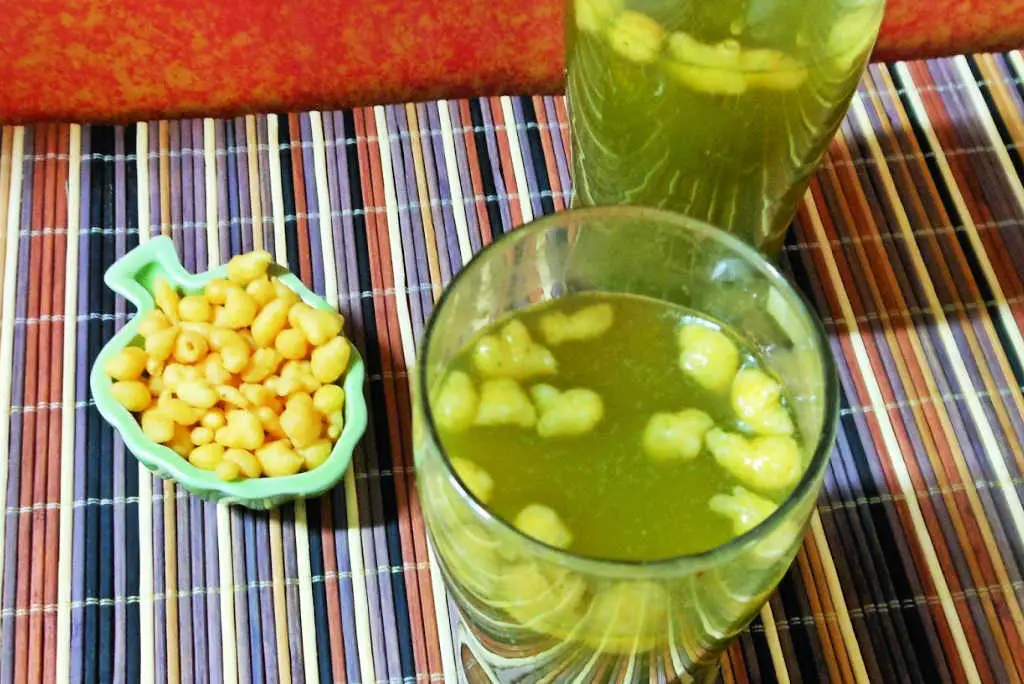 Tamarind and dried mango powder provide a sour flavor. Jal Jeera has excellent digestive properties in addition to being a cold, pleasant drink for the heat. Oftentimes consumed after meals, Jal Jeera helps with digestion.
Ingredients: Roasted and powdered cumin seeds (jeera), black salt, mint leaves, lemon juice
5. Bel Sherbet
Used to treat a variety of ailments, including dehydration and diabetes, bel (wood apple), seasonal summer fruit is rich in nutrients. Also, it's referred to as Belada Hannu in Kannada and Maredu in Telugudepending.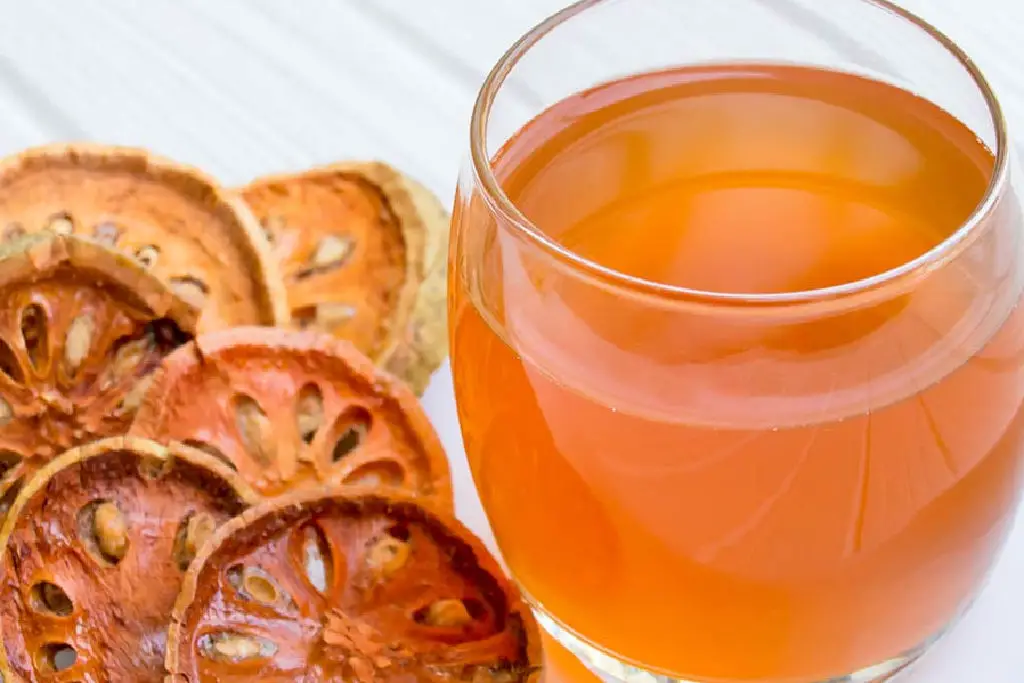 This well-known beverage originates from Bihar. Furthermore, it's prepared by removing the bel's flesh and combining it with crushed ice and mild spices. After piercing its tough exterior, the pulp is soaked in water then lemon juice and jaggery are added to make a cheap but effective chiller.
Ingredients: Wood apple, water, mint leaves, mishri, cumin powder
6. Thandai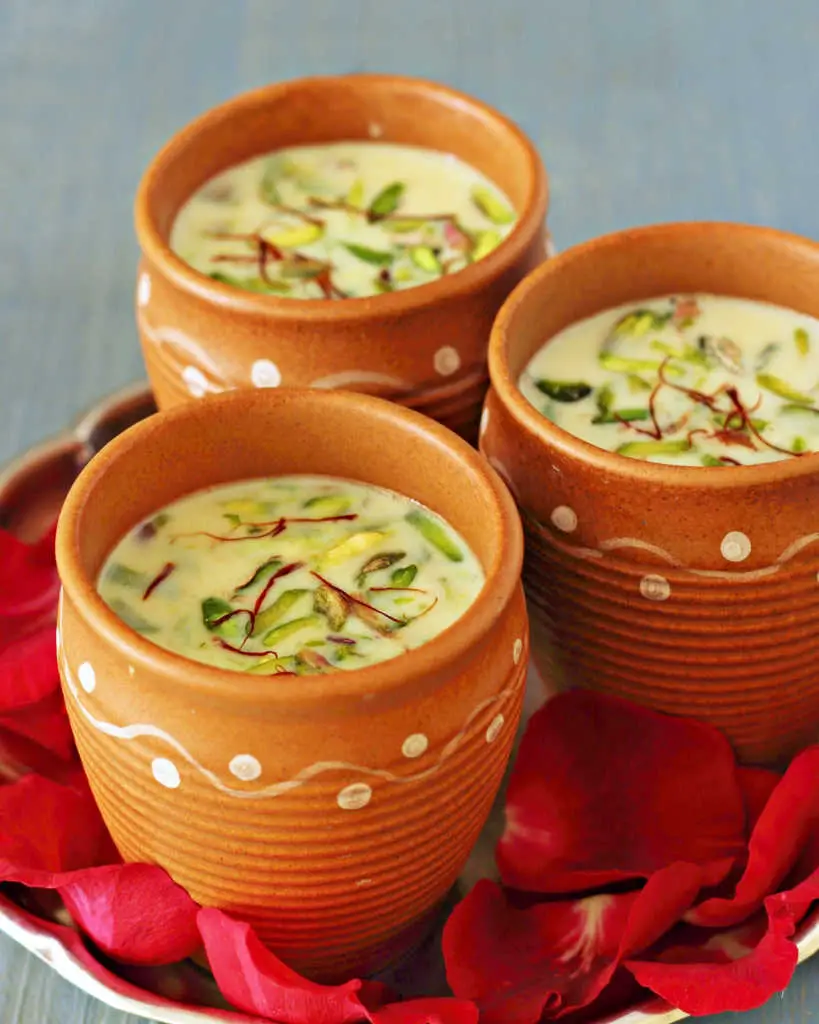 Infused with almonds, fennel seeds, watermelon seeds, saffron, and aromatic spices to cool and satisfy the senses, thandai is an enticing milk beverage. Because the ingredients used to make thandai are cool, it is customary to drink this beverage during celebrations like Holi and Mahashivratri to keep the body calm and minimize heat.
Ingredients: Full cream milk, almonds, cashew nuts, pistachios, melon seeds (magaz), poppy seeds (khuskhus/posto), saffron (Kesar), sugar, green cardamom, rose petals, cinnamon, black peppercorns
7. Ragi Ambali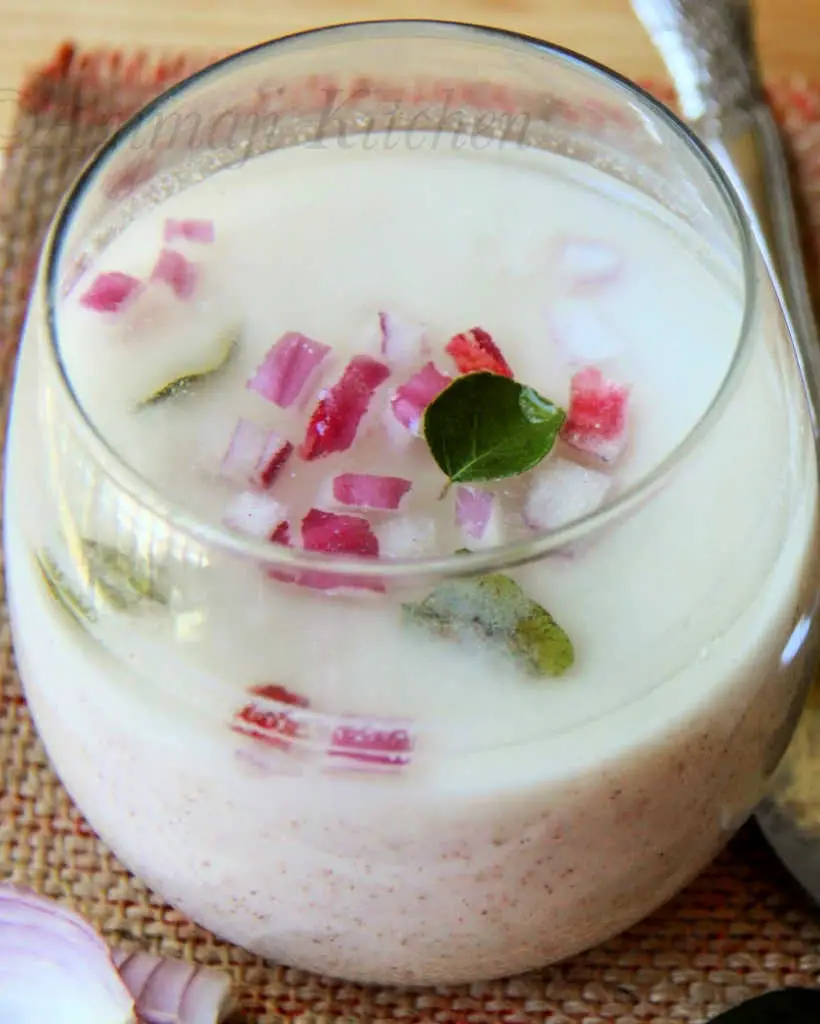 In Karnataka, drinking ragi ambali, also known as ragi jaava, is a favorite way to combat the sweltering summer heat without consuming any calories. Moreover, a ragi ambali packs several health advantages and provides an immediate energy boost. Interestingly, ragi ambali's strongest rival in the north is the sattu-based filling sherbet.
Ingredients: Flour, water, buttermilk, black salt, asafoetida, onion, curry leaves, coriander leaves
8. Kokum Sherbet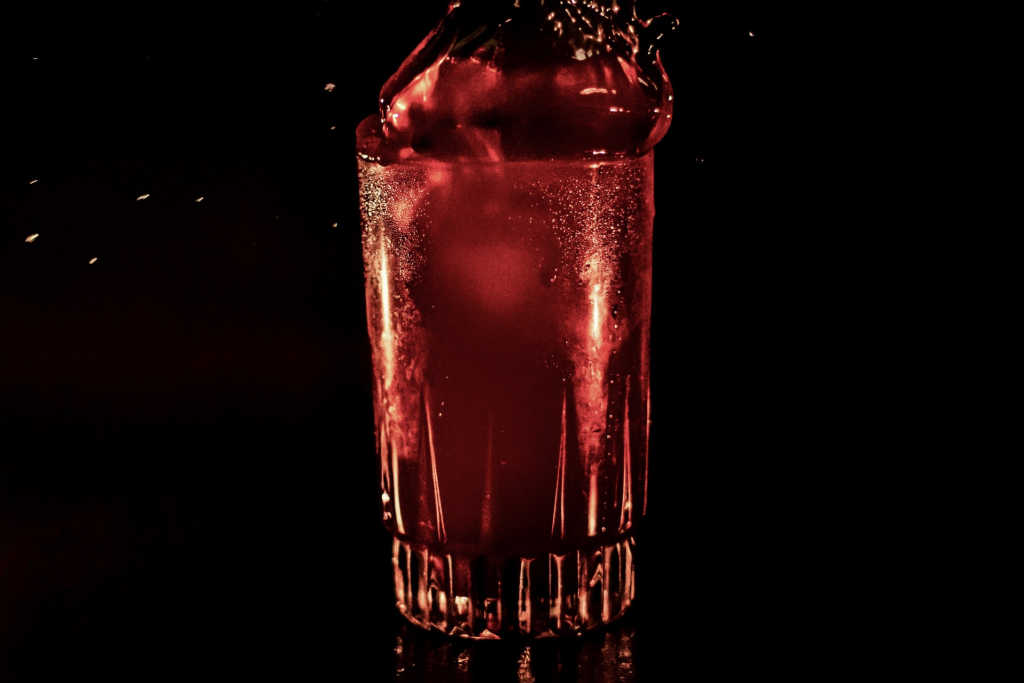 Used to make kokum sherbet, amsul, or kokum, is a sweet and sour fruit that's unique to the Konkan coast. Furthermore, its intriguing color makes for a fantastic starter. Additionally, kokum may be eaten as sol kadi, a smooth beverage made with coconut milk that is ideal for taming the pyrotechnics of a hearty, spicy lunch.
Ingredients: Kokum, sugar, roasted cumin seeds, black salt
9. Chandan Sherbet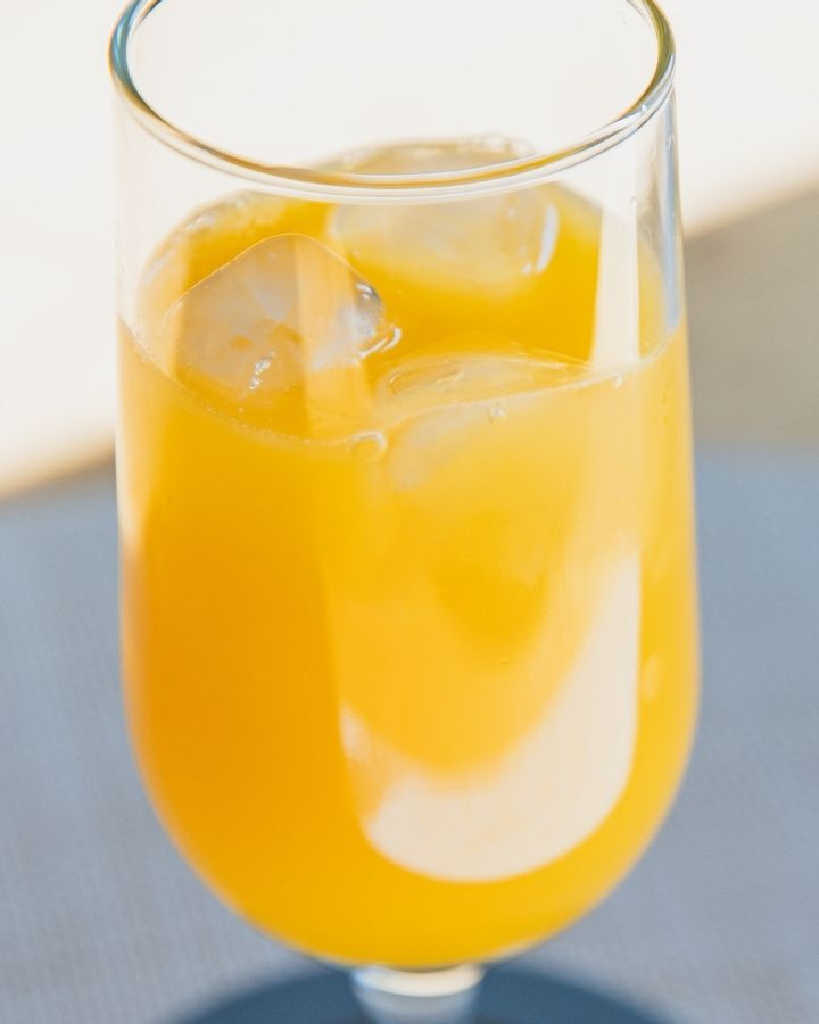 It's no surprise that Chandan sherbet makes a fantastic summer beverage. Sandalwood, known for its cooling qualities is the main ingredient. This beverage has magnificent color and a strong scent thanks to kewra essence and rose or mogra leaves.
Ingredients: Chandan powder, sugar, green cardamom, milk, lemons
10. Mango Mastani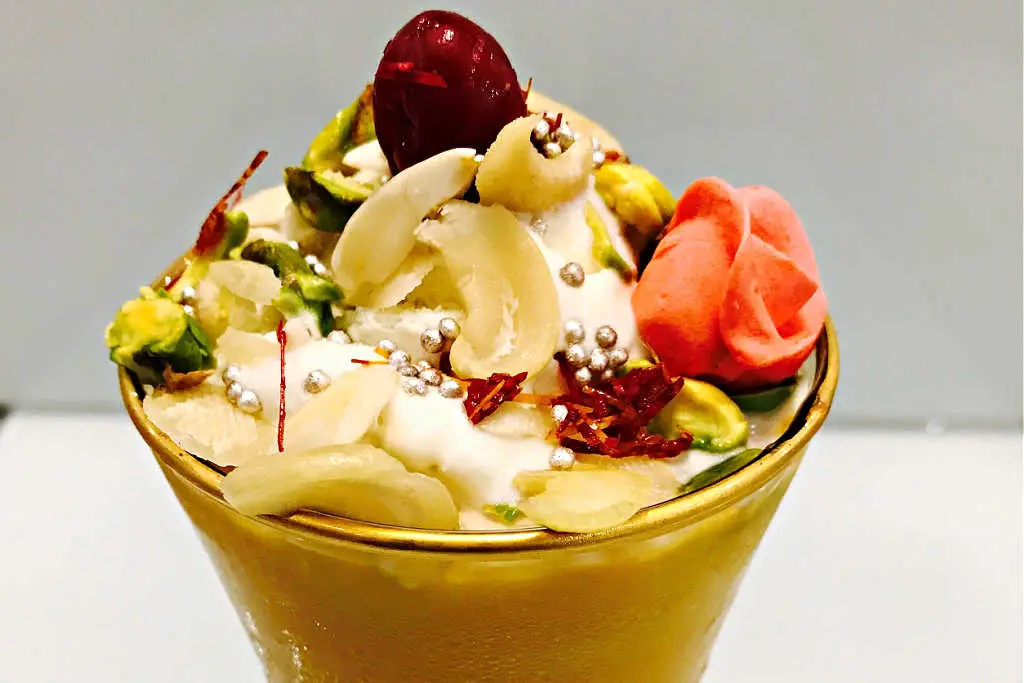 Made in Pune, mango mastani is a delicious street beverage. Also, this drink will serve as a reminder that the mango is the undisputed king of the fruit world. It is essentially a silky mango milkshake with fresh fruit pieces, salty almonds, sweet cherries, and whipped cream on top.
Ingredients: Mangoes, whole milk, sugar, pistachios, cashews, almonds, vanilla ice cream, cherries
The 10 classic Indian summer cocktails are a refreshing blend of unique ingredients that will make hot days more enjoyable. Finally, we hope the drinks inspire travelers to pack their bags and make the trip to India.