While most tourists visit Tokyo and Kyoto, very few visit the wonderful Japanese city of Fukuoka. Sitting on Kyushu, the southeasternmost of Japan's main islands, the main city of Fukuoka is full of mega-malls, museums, and historical Japanese shrines.
Surprisingly, it also has beautiful wide sandy beaches where many Japanese from the north visit during the summer months. As a result, you could kind of consider it their Florida! This Fukuoka 'No Fuss' travel guide will quickly prepare you for your first visit to this fabulous city.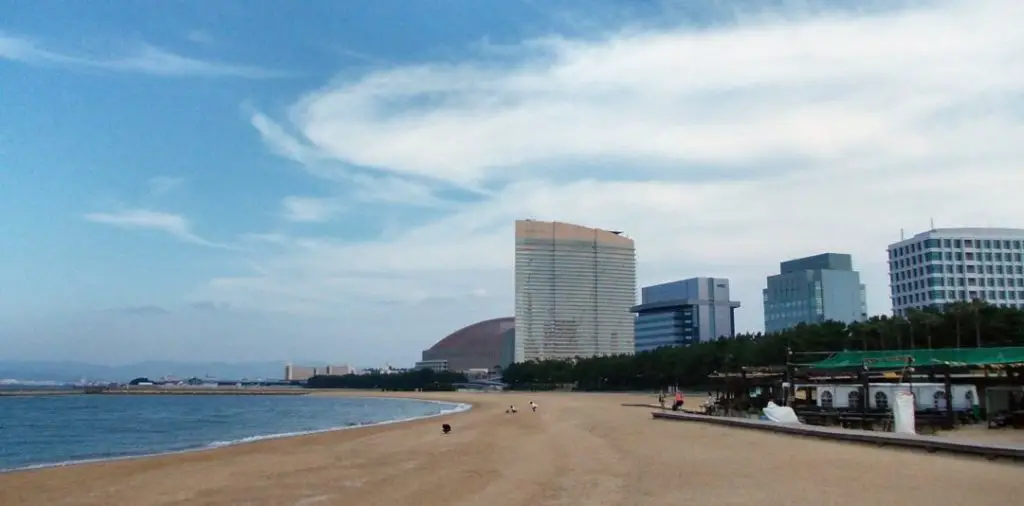 Fukuoka 'No Fuss' Travel Guide
Our six days in this subtropical climate city during winter left us with a yearning to come back for the summer. Fukuoka has modern shopping boutiques, incredible low-and-high-end dining, world-famous ramen, relaxed bars, and sandy beaches.
Despite the fact that it attracts a large number of local Japanese tourists, very few foreign tourists have yet to discover this laid-back city. Therefore, we were excited to explore the city where many local Japanese go for their own holidays.
What to See and Do
Ancient Shrines and Temples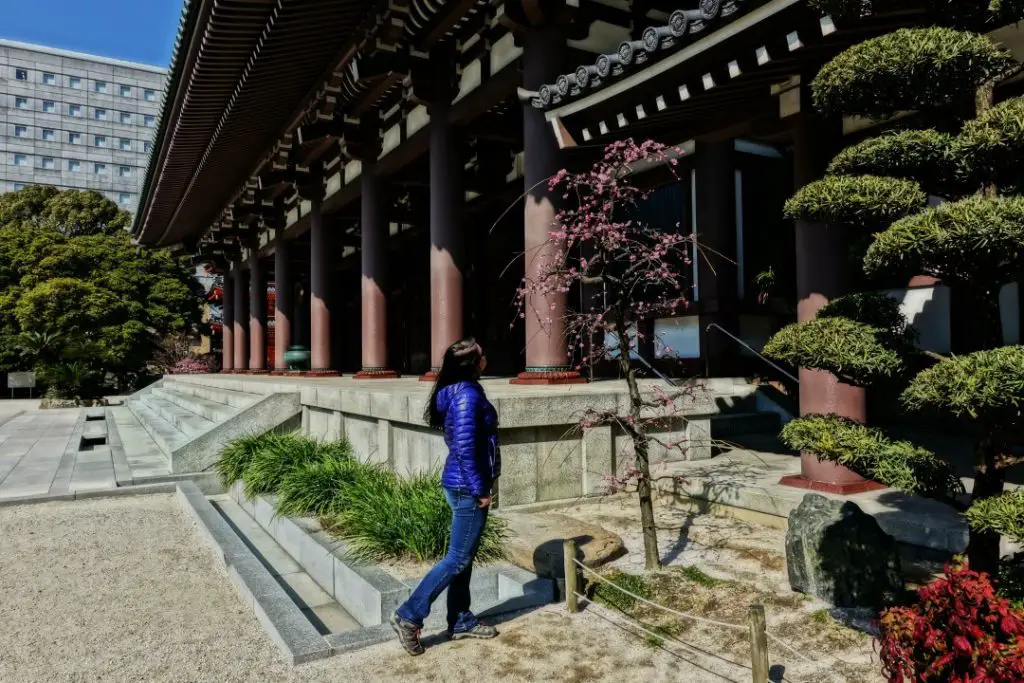 A trip to Japan would most likely feel pretty incomplete without a stop at a shrine or temple. The first stop should be the Shofukuji Temple, the first Zen temple in all of Japan.
For something unique, travel just a bit outside the city to the Nanzoin Temple to find the reclining Buddha statue. It's arguably the largest bronze statue in the world. Furthermore, don't forget to stop at the Kushida Shrine, one of the most important shrines in the area.
Parks and Castles
Fukuoka Castle was built in 1607 and is known as Seki or Maizuru Castle. Located in the middle of the city in Maizuru Park, today all that's left are the ruins and a few turrets. Nonetheless, there's just enough remaining to easily imagine the layout and structure of the impressive complex. Walk the grounds during the cherry blossom season to add a bit of color.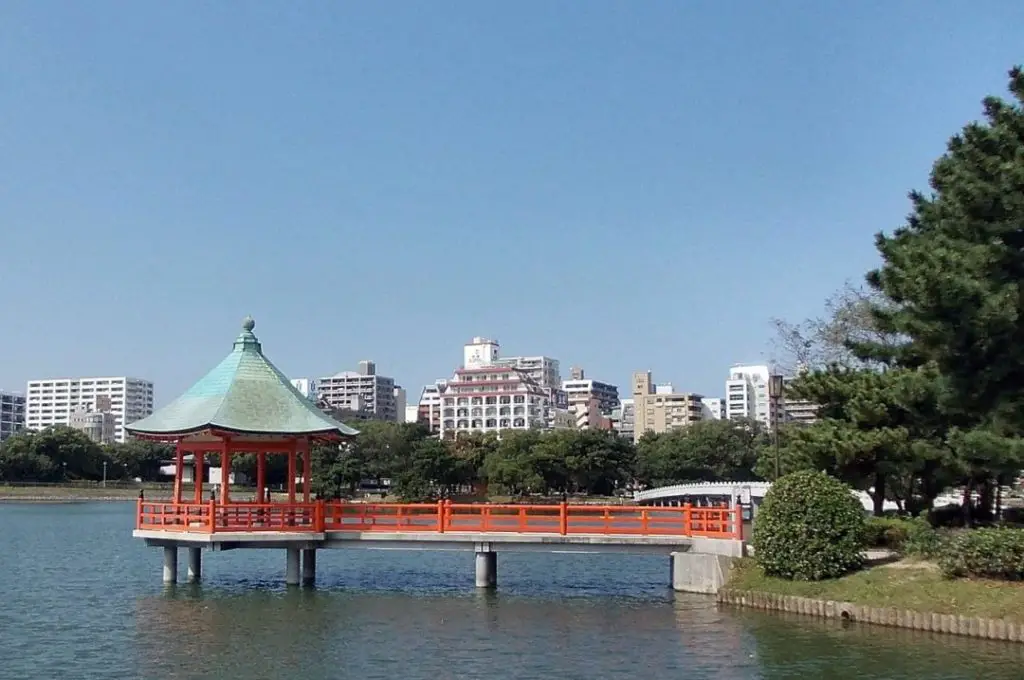 Nearby, Ohori Park features a large pond and numerous cherry trees. In the past, it served as the moat for Fukuoka Castle. Take a boat ride or just enjoy a bite to eat overlooking the water. A walk around the entire pond takes about 40 minutes.
Shopping and Karaoke
During the day Fukuoka is all about the beaches, parks, shrines, and temples. At night, it's all about shopping, eating out, and of course — karaoke. Head over to the out of this world Canal City mall before dinner to get a taste of what it's like to shop in Japan.
Afterward, find one of the five restaurants below to sample tonkotsu ramen. Known for being thick and creamy, this thin noodle-based broth is created by simmering pork marrow bones until they've been liquified. The restaurants are:
Ganso Hakata Mentaiju
Mengekijou Genei
Ramen Stadium in Nakasu Canal City
Yatai stalls along Fukuoka canal
Finish the night off by either visiting Oyafuko Dori ("Delinquents' Street") where you can sing at one of the many karaoke bars or the Daimyo district which is known as the trendy district. In fact, it's popular for its restaurants, cafes, bars, and nightclubs.
Unique Dining Experiences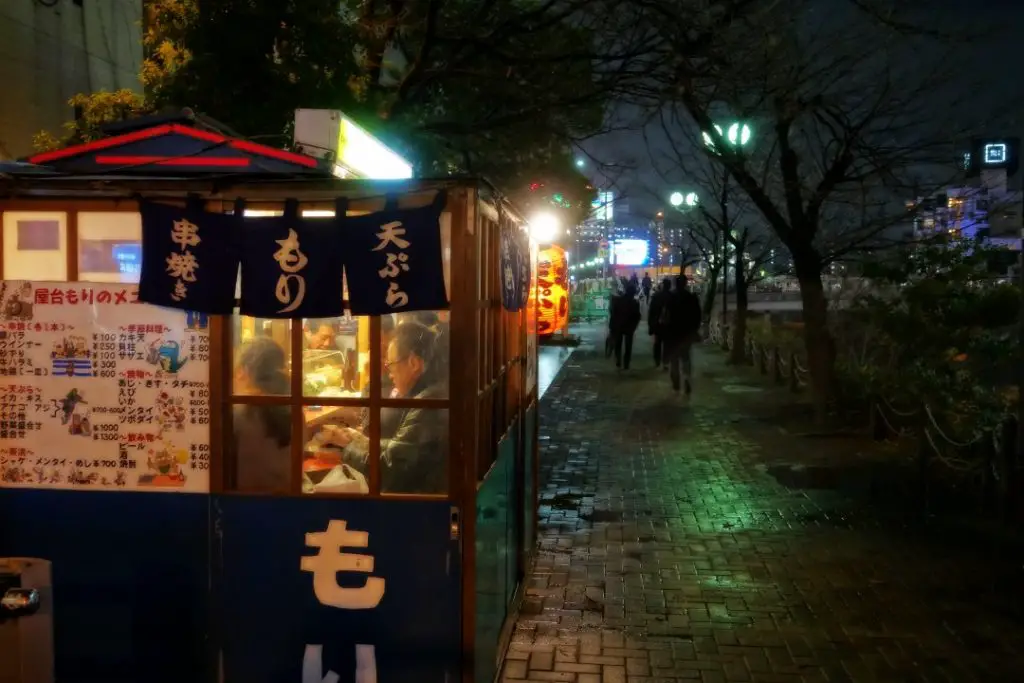 Eating in Japan is awesome. This is because it's nearly impossible to come across a noodle shop that's busy that doesn't serve great noodles, especially pork-based tonkotsu. However, if you're looking for something a bit more unique, head over to the Yatai stalls that sit along the Fukuoka canal. Wander through and pick one that looks and smells appetizing to you.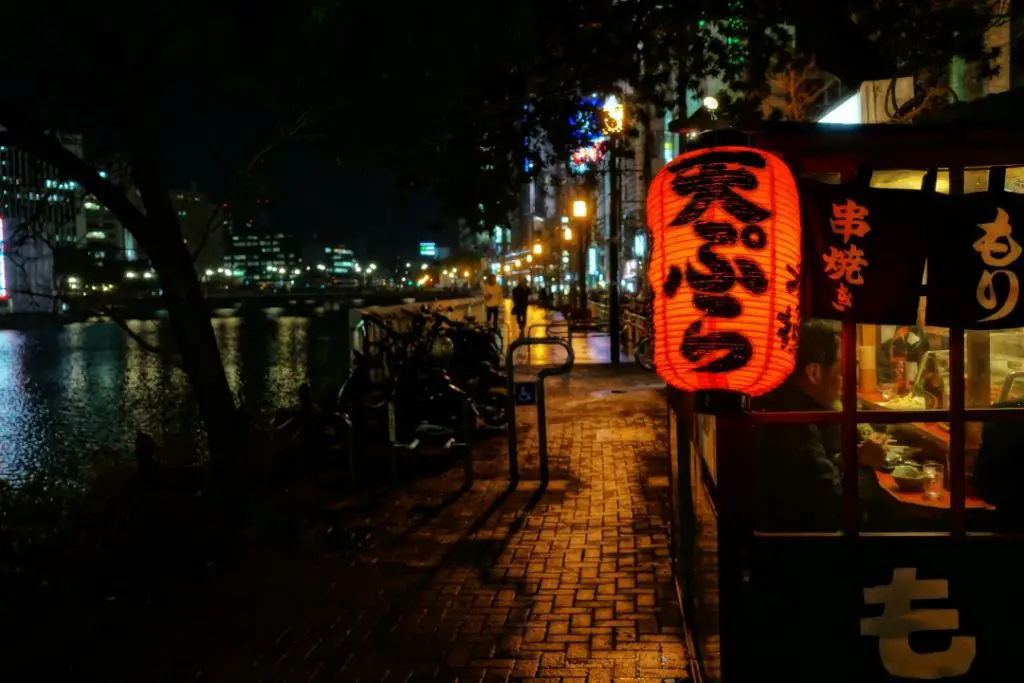 You'll be surprised to discover that they serve everything from ramen to French food in these tiny boxes! For another great option, head to our absolute favorite conveyor belt sushi chain — Genki Sushi where you can feast on fresh, cheap, delicious sushi with the locals.
Enjoying the Waterfront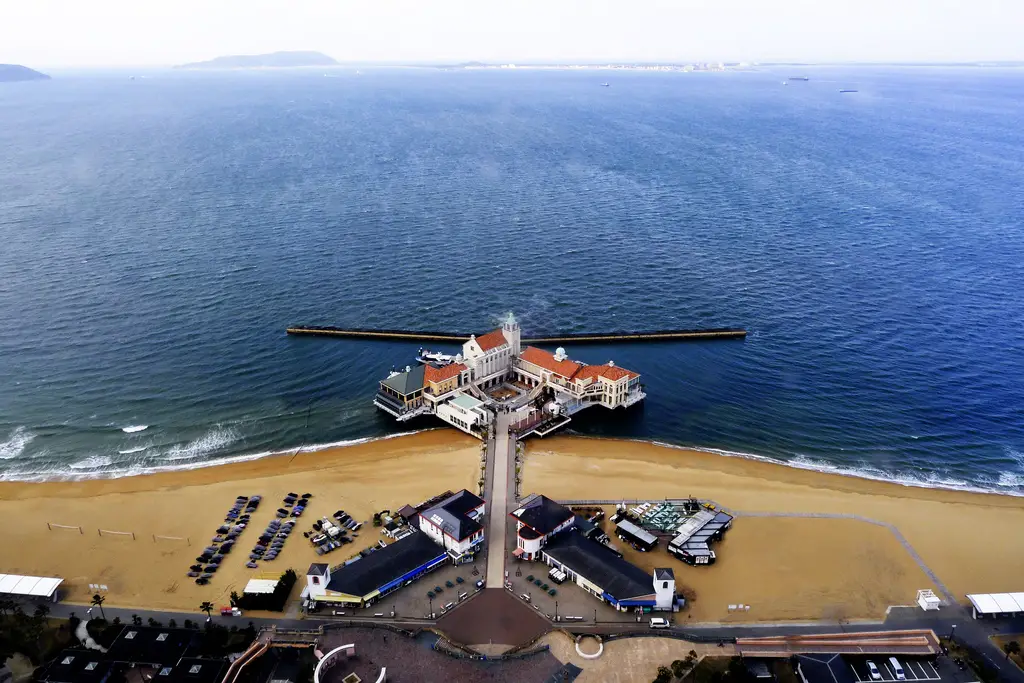 Fukuoka's modern waterfront is known as Seaside Momochi. The highlight for most visitors is the super wide and clean man-made beaches. Also, the soft golden-colored sand is totally unexpected. The area surrounding the beaches is full of tree-lined streets and futuristic buildings. Generally, the main attractions are the Seaside Park, Fukuoka Tower, and Robosquare.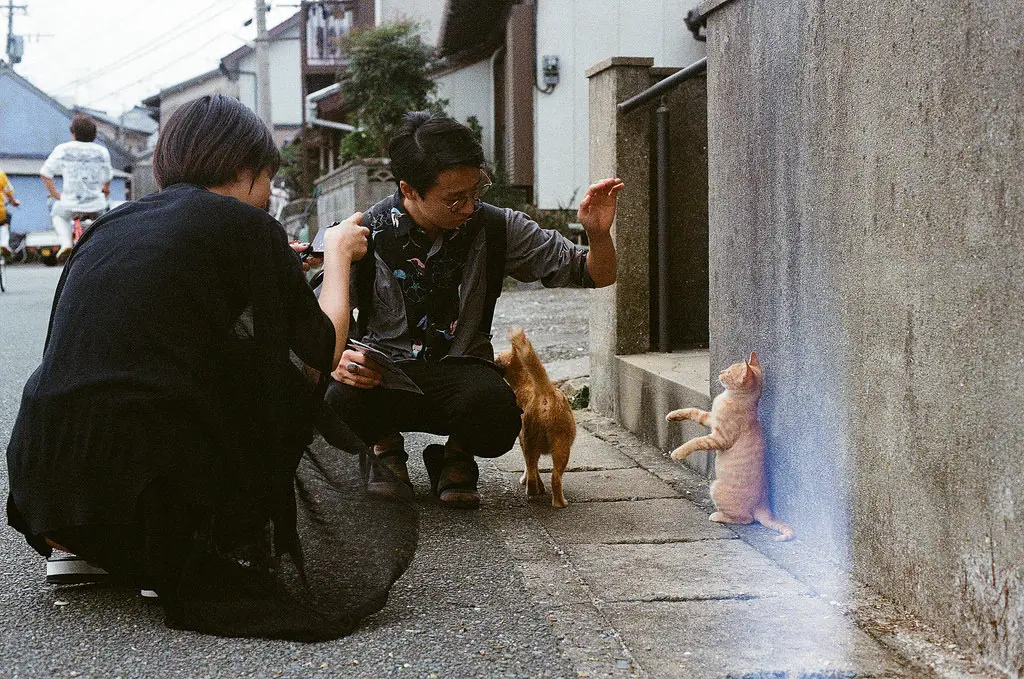 Sitting in Hakata Bay, Fukuoka is perfectly situated for exploring the nearby islands. Nokonoshima and Shikanoshima islands are two of the most popular and easily accessible. The distinguished "Cat Island" of Ainoshima is overrun with furry felines and is also easily accessible for a day trip.
Can't make it out to sea? No problem. Uminonakamichi Seaside Park is a great substitute without the hassle and cost of a ferry ride.
Calendar of Events
Fukuoka is known for its two major festivals.
Gion Yamakasa: At the beginning of July, a race occurs where groups of people carry extremely large wooden floats.
Hakata Dontaku: Held in May and drawing millions of people, this over the top party lasts for two days. It can only be explained as a Japanese Mardi Gras.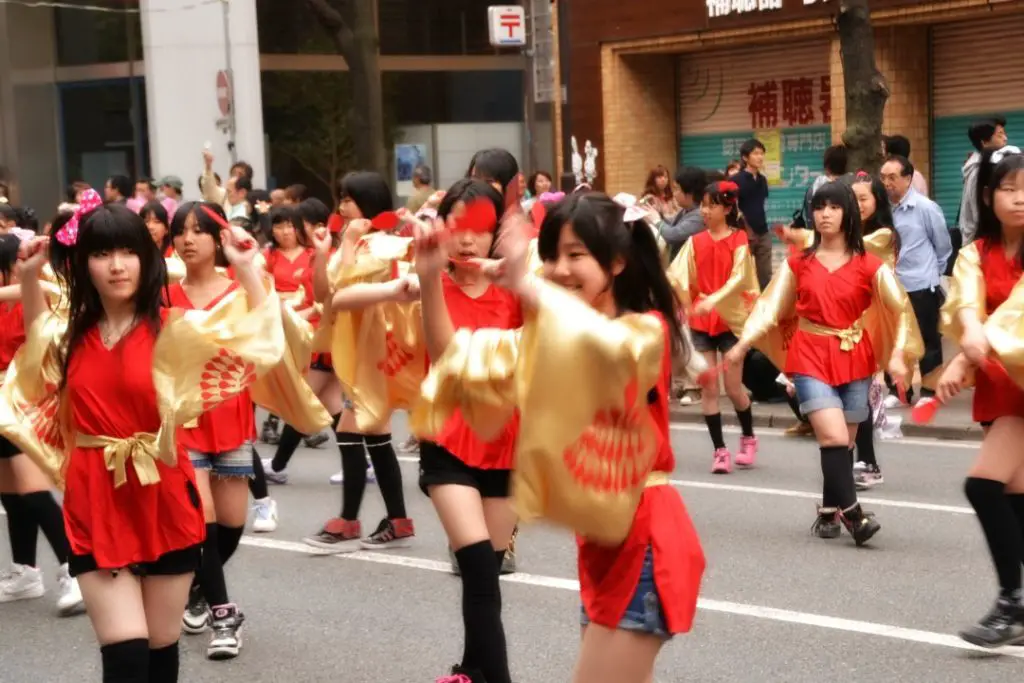 Tip: Visiting either of these festivals will immediately engulf you in Japanese culture. However, this does come crowds and much higher prices.
Day Trips
For those short on time, fast high-speed rail makes day trips a breeze in Kyushu. Two popular day trips include visiting Nagasaki for its Atomic Bomb Museum and Peace Park and Kumamoto for its Kumamoto Castle. If the conditions are right, a trip to Mount Aso which is an active volcano is also possible.