Some great holiday activities can be discovered in Bloomington-Normal. The history and charm of Bloomington, Illinois often get overlooked by tourists, but it's a very fun destination to visit. As a vibrant university town, there are always numerous events happening around the city. Winter is a great time to enjoy Bloomington. The calendar is full of a variety of different festive activities to help visitors celebrate the holiday season. Here are a few of the best Christmas events happening around town.
Best Holiday Activities in Bloomington-Normal
Christmas Open House Tour at Vrooman Mansion
On Saturday, December 7, Vrooman Mansion will begin its 150-year celebration by hosting a magical holiday event. Guests will be welcomed to an open house for both the Carriage House and the Vrooman Mansion.
There will be live music, homemade cookies, and hot chocolate, and a raffle to win a stay. This is a one-day-only event and tickets are limited. All proceeds will go towards the restoration of the stained glass windows which were installed back in 1900. The cost is $10 in advance; $15 at the door if space allows.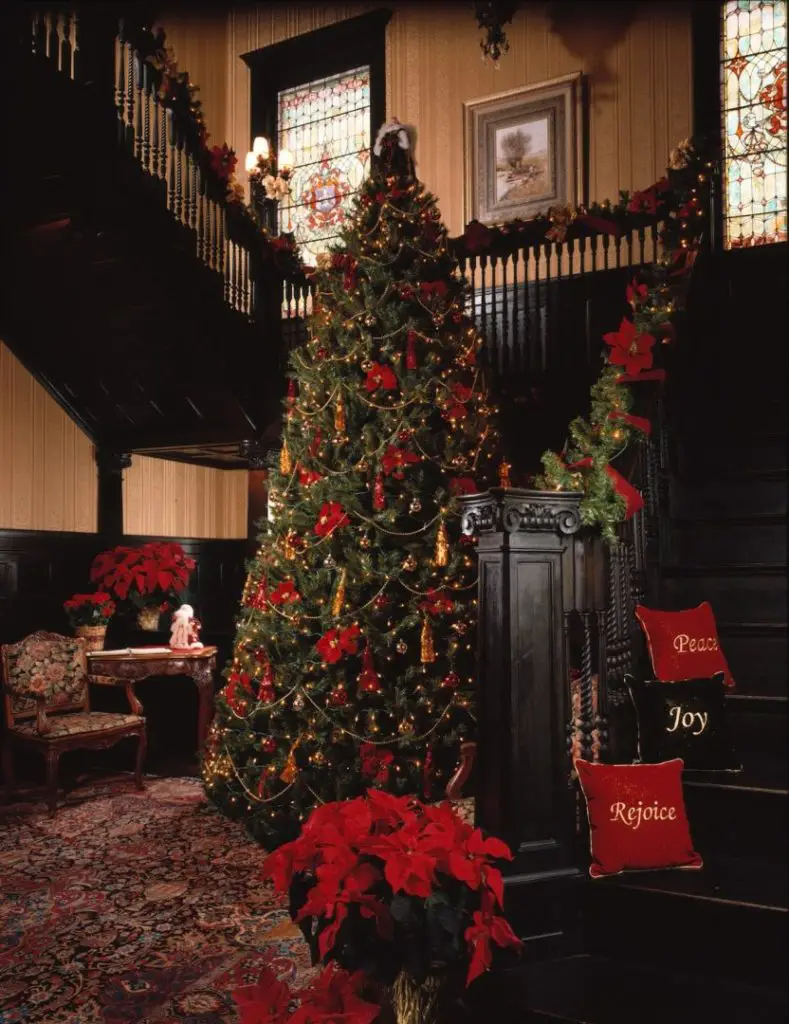 Experience a Victorian Tea at the Vrooman Mansion
Step back in time by celebrating the magic of a Victorian Christmas. On Sunday, December 8, The Vrooman Mansion will host an afternoon tea lit only by Christmas trees and gaslights. Step back in time to experience the beauty of the mansion while enjoying a delicious tea buffet.
The second annual "Victorian Christmas Spendor Tea" will be presented on Sunday, December 15th. The event runs from 1 p.m. to 2:30 p.m. Cost is $40 per person, but hurry fast because there are only a few seats still available. Call Nancy at 1-309-827-2200.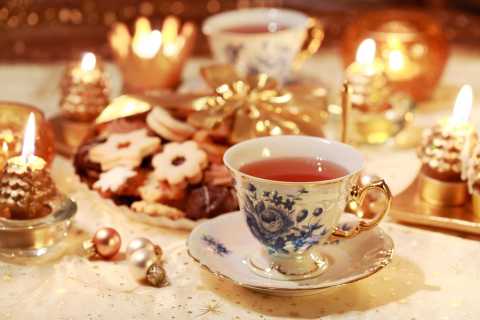 Christmas at the Courthouse
Come celebrate the start of the holiday season with one of Bloomington's largest free holiday parties. Christmas at the Courthouse is a local, time-honored tradition. On this day the courthouse opens its doors to the public. Folks can enjoy this local, architectural gem all adorned in its holiday best. There will be holiday music, Christmas caroling, cookies, cider, and more! The event is from 11:00 a.m. to 4:00 p.m. and takes place on December 7.
Open Ice Skate at The Pepsi Ice Center
For a fun way to get some exercise head to the Pepsi Ice Center for open skate. Skate rentals are available on-site for $2 per person.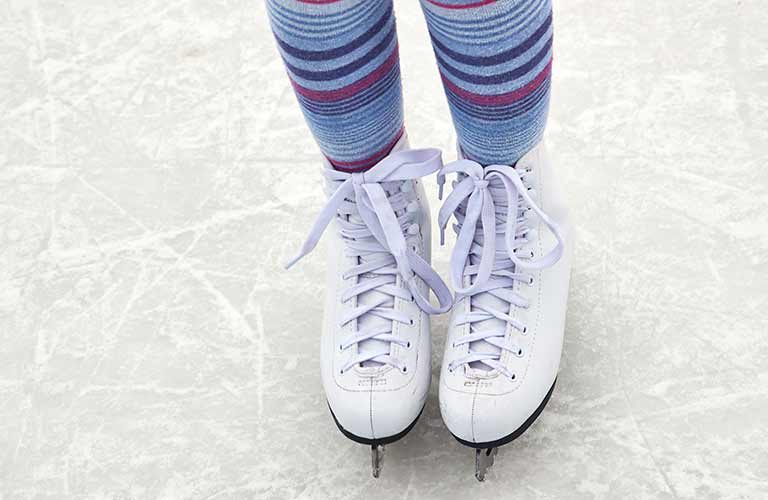 Christmas at the Mansions Tour Ticketed Event
Experience what a traditional Victorian and Edwardian Christmas was like during the Bloomington-Normal "Christmas at the Mansions" tour. To celebrate the season, three select homes deck their halls with festive lights, trees, and decorations to help guests envision what Christmas was like in the late 1800s and early 1900s.
During the tour, guests can appreciate the architecture and story behind each historic home. Some participating mansions include the David Davis Mansion, the Ewing Manor, and a mystery private residence. Cost: $16 in advance, $18 on the day of the event.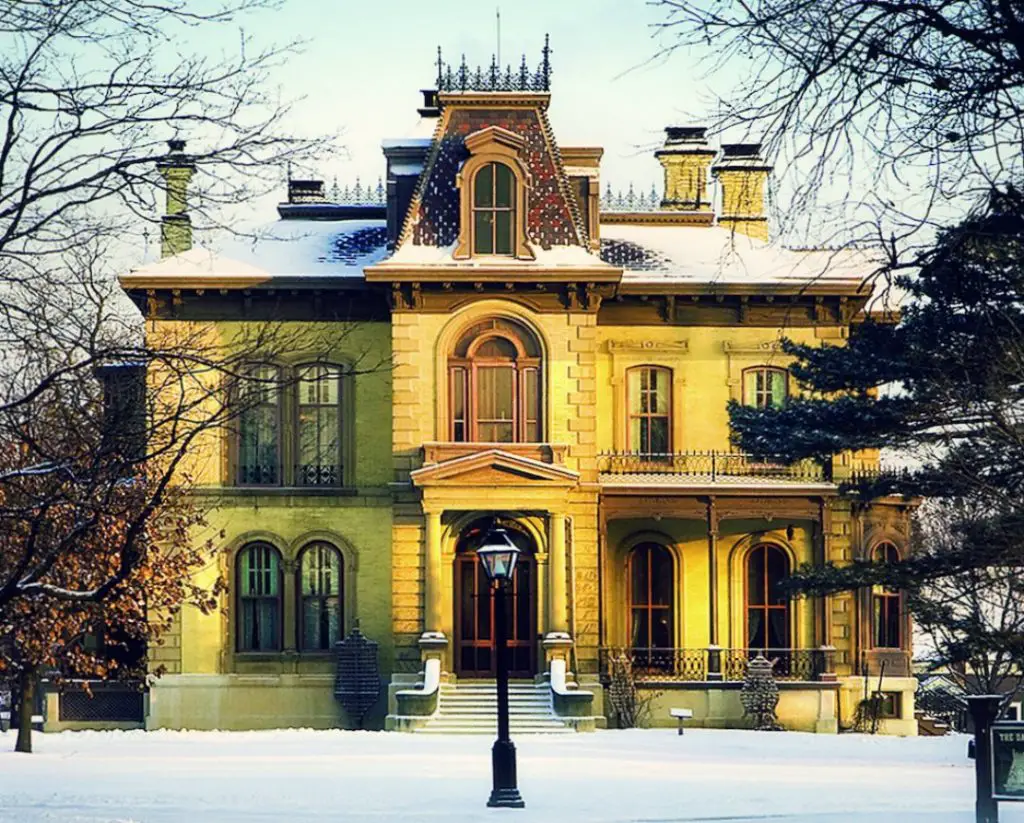 Travel Tip: As a busy college-town with two major universities, there are always numerous events going on in and around Bloomington. Before visiting, check out the entire Visit Bloomington-Normal calendar of events to see the wide range of activities to enjoy during your visit.
Bloomington Center for the Performing Arts
The Bloomington Center for the Performing Arts is showcasing the Windham Hill's Winter Solstice Concert. Celebrate the winter solstice and its warm traditions with a concert of original and traditional acoustic music drawn from the multi-platinum selling Winter Solstice series as well as their many solo releases.
Windham Hill founder and Grammy-winning guitarist, Will Ackerman, and Grammy Award-nominated singer, fiddler, pianist, and songwriter Barbara Higbie, guitarist Todd Boston and cellist, Mia Pixley come together to lead joyous holiday concerts. Friday, December 13, 2019 at 7:30 PM, Tickets: $35/ $25/ Student $10.
Holiday Pops in the Heartland
Celebrate the holidays with festive music and holiday songs. Holiday Pops in the Heartland is a community affair. The ISO will perform with the Bloomington-Normal Youth Symphony and Twin Cities Ballet.
This is a great event for the entire family—both young and old! It is held on December 20, 2019, from 7:30 p.m. to 9:30 p.m. Family-friendly pre-concert activities start at 6:30 p.m. Tickets are $63 / $42 / $21.  Students are $6 (Age 6-26, with ID).
Santa's Station
Santa's Station is located in the heart of Uptown in between Uptown Station and the Children's Discovery Museum. Santa opens his station on Saturday, December 7, 2019, and you can visit him right up until December 23, when he departs to take care of some important business. A visit to Santa's Station is free, but donations are encouraged.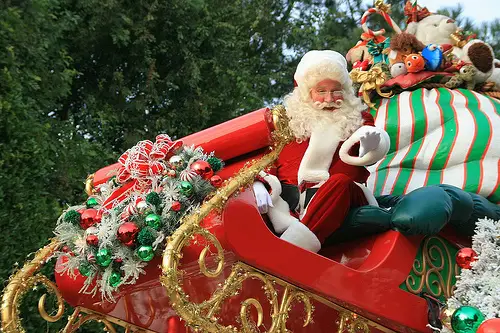 Enjoy the Songs of the Season
Early December kicks off the Illinois State University's College of Fine Arts winter concert season. What gets folks more excited for the holidays than enjoying the festive songs of the season? Bloomington offers a variety of choir, band, and orchestra concerts to bring on the holiday spirit. This family-friendly event features Illinois State University choruses and Symphony Orchestra performing music to celebrate the season.
Location: Center for the Performing Arts Concert Hall
Dates: Saturday, December 7 at 3 p.m. and 7 p.m. and
Sunday, December 8 at 3 p.m.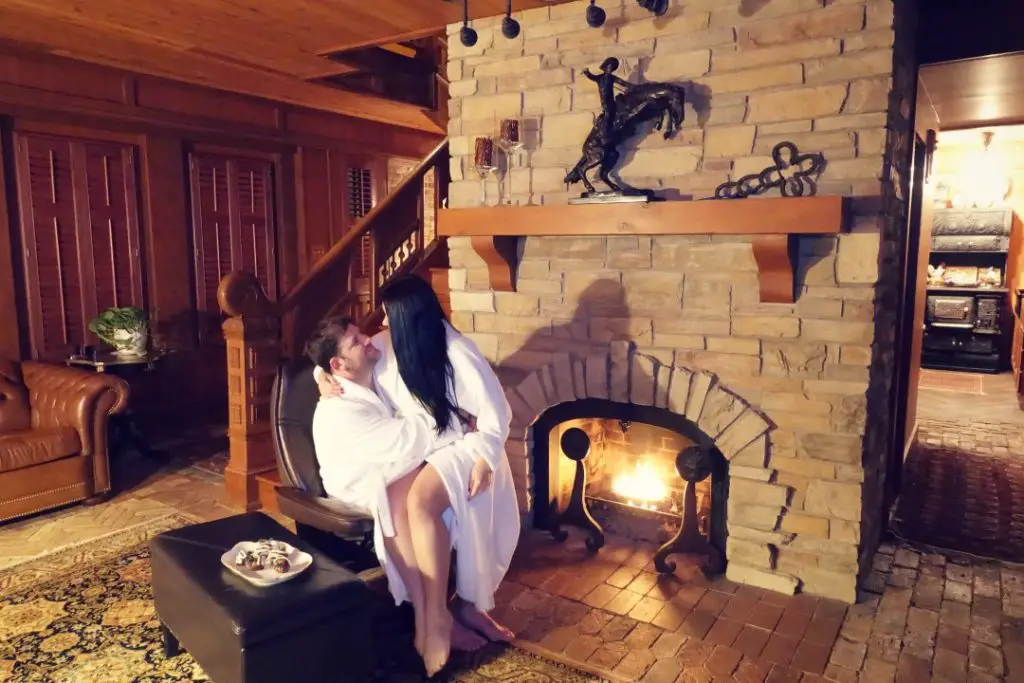 Cozy Place to Stay
Looking for a cozy place to stay while enjoying the holiday events and festivities around Bloomington-Normal? The Vrooman Mansion is the perfect destination for wedding nights, honeymoons, babymoons, or any romantic getaway!
The B&B features en-suite rooms within the mansion or guests can choose to stay in the Carriage House just a few steps away from the main house. Inspired to visit this lovely piece of history in Bloomington, Illinois? Visit the Vrooman Mansion website to learn more.
Budget Travel Tip: The Vrooman Mansion offers a great mid-week special. If you book 3 nights and one of the nights is a Tuesday, you get Tuesday night free!