Some great holiday activities can be discovered in Bloomington-Normal. The history and charm of Bloomington, Illinois often get overlooked by tourists, but it's a very fun destination to visit. As a vibrant university town, there are always numerous events happening around the city. Winter is a great time to enjoy Bloomington. The calendar is full of a variety of different festive activities to help visitors celebrate the holiday season. Here are a few of the best Christmas events happening around town.
Best Holiday Activities in Bloomington-Normal
As a busy college town with two major universities, there are always numerous events going on in and around Bloomington. Before visiting, check out the entire Visit Bloomington-Normal calendar of events to see the wide range of activities to enjoy. Below are just a small sample of some of the 2022 holiday events taking place in the city.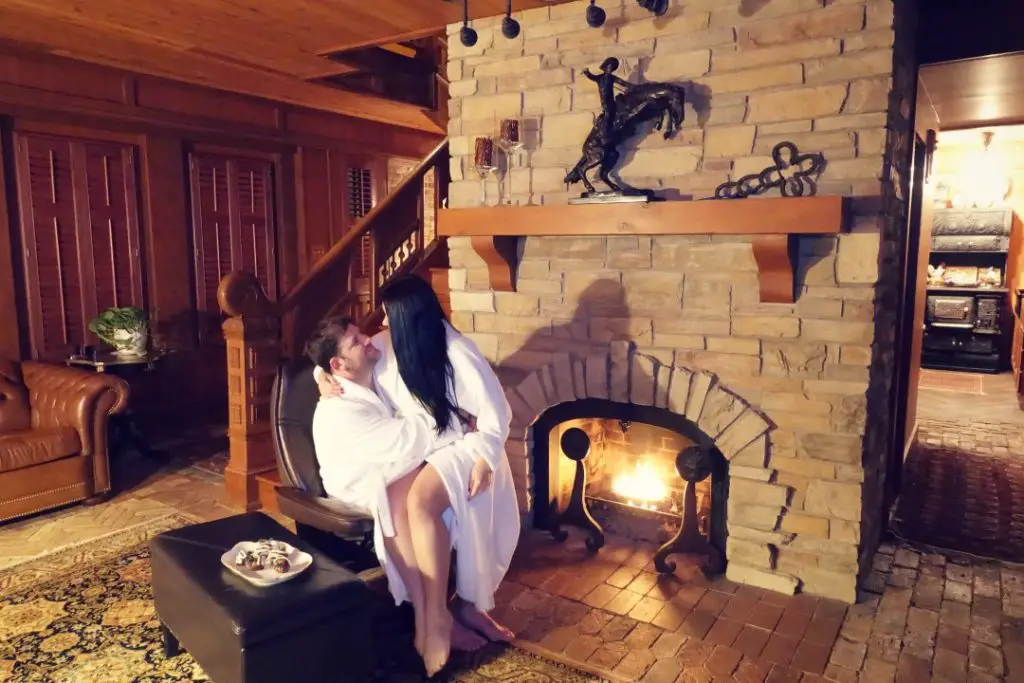 Best Place to Stay Bloomington-Normal
Looking for a cozy place to stay while enjoying the holiday events and festivities around Bloomington-Normal? The Vrooman Mansion is the perfect destination for wedding nights, honeymoons, babymoons, or any romantic getaway! The B&B features en-suite rooms within the mansion or guests can choose to stay in the Carriage House just a few steps away from the main house.
Ice Skating With Santa Claus – December 10
For a fun way to get some exercise head to the Bloomington Ice Center for open skating. Admission is $6 per person and skate rentals are available on-site for $2 per person.
On December 10, 2022, Santa will be making a special appearance, all while skating to the best Christmas music classics. A free cookie and hot chocolate come with each paid admission. Additional information is available on the Bloomington Ice Center website.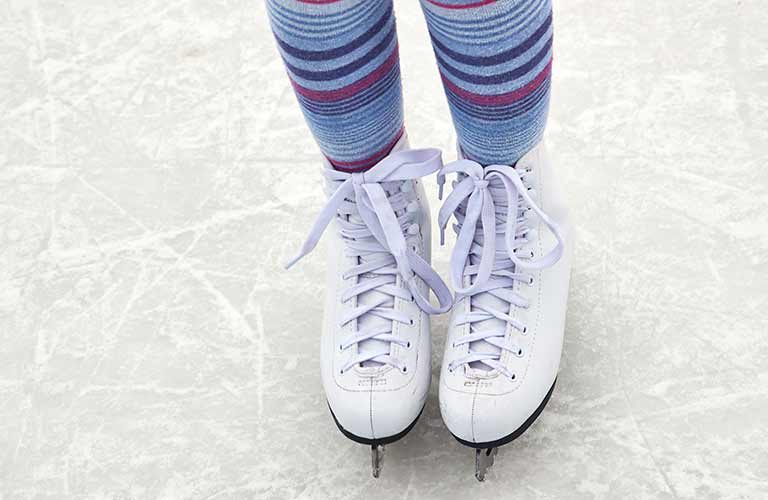 Holiday Tree Lighting – December 2
Kick off the Bloomington-Normal Holiday Season with the annual Christmas tree lighting event on Friday, December 2 from 5 p.m. to 8 p.m. held in various locations in downtown Bloomington.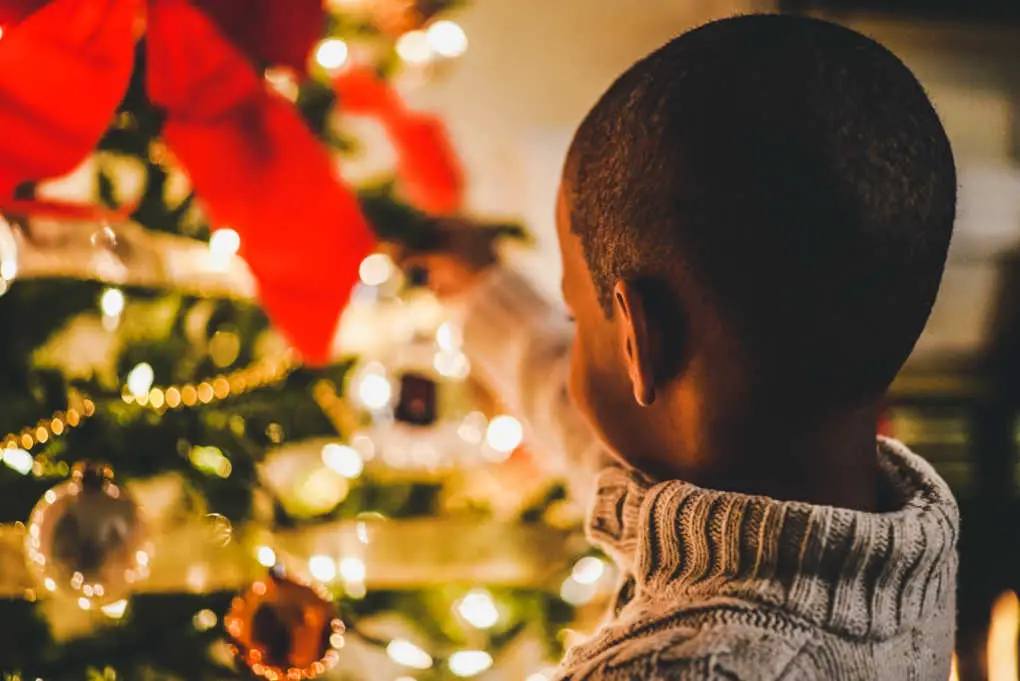 Jammies and Jingles – December 2
The Children's Discovery Museum is offering a festive evening out for families, full of holiday fun, all while wearing your pajamas. Children must be accompanied by a paid adult. Jammies and Jingles runs from 6 p.m. to 8 p.m. and the cost is $11 for members and $16 for nonmembers.
Candy Cane Drop – December 3
On Saturday, December 3, 2022, from 9:15 a.m. to 10 a.m. Santa will be facilitating the first-ever Candy Cane Drop! Watch how he rises up on a boom crane, with the help of the local forest crew as he drops candy canes for children aged 3 to 12. The drop occurs promptly at 9:15 a.m. to allow families to prepare for the Christmas Parade which begins at 10 a.m. in downtown Bloomington. Pre-registration is required for the event. Please call (309) 434-2260 for information.
Jaycee's Annual Holiday Parade – December 3
Following the Candy Cane Drop, the annual Jaycee's Annual Holiday Parade kicks off the holiday season at 10 a.m. The parade route runs from Kingsley Jr High School to the Museum of History Downtown.
Christmas Movie Trivia Night – December 18
Reservations are required for the Christmas Movie Trivia Night. The cost is $5 per person, with teams of up to six people. Giveaways throughout the night and prizes for winning teams. The event is located at nightshop American Bar at 517 N. Main Street, Bloomington.
Kids Christmas Cookie Decorating Class – December 19
Held at Janet's Cakes and Catering, this Christmas cookie decorating class is for aspiring bakers only! The class is geared toward children aged 6 through 15. All supplies are included and the class yields 12 decorated cookies. The cost is $49 per participant.
David Davis Mansion Children's Christmas Events – December 3 & 16
Experience what a traditional Victorian and Edwardian Christmas was like during the Bloomington-Normal "Christmas at the Mansions" holiday events.
To celebrate the season, the David Davis Mansion decks its halls with festive lights, trees, period costumes, and decorations to help guests envision what Christmas was like in the late 1800s and early 1900s.
T'was the Night Before Christmas Children's Event. December 3: two programs from either 9:30 a.m. to 11:30 p.m. or 1:30 p.m. to 3:30 p.m.
A Gilded Age Christmas – With Santa! – December 16 and 17, 5 p.m. to 7 p.m.
Christmas at the Mansions Tour Ticketed Event – December 10
During the annual Christmas at the Mansions Tour, guests can appreciate the architecture and story behind each historic home. The participating mansions include the David Davis Mansion and the Ewing Manor. The event operates from 2 p.m. to 7 p.m. and costs $15 in advance, $20 on the day of the event. Additional information is available here.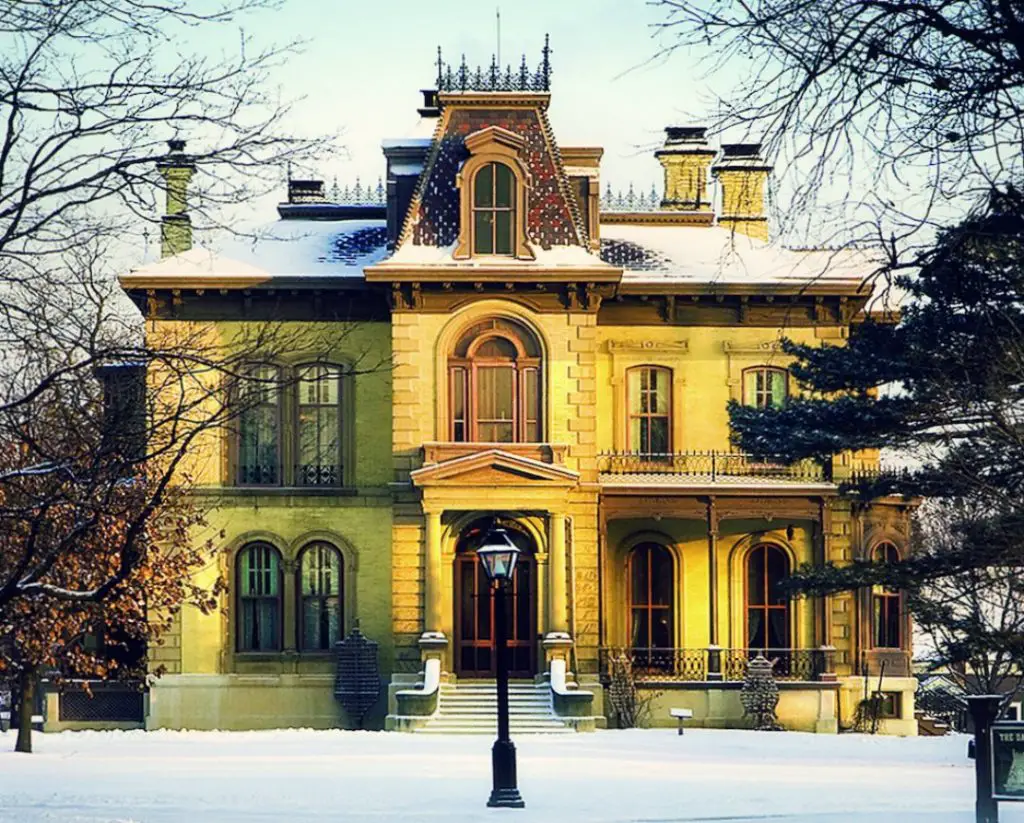 Bloomington-Normal Best Sledding Hills – Ongoing
Make the most of the Illinois winter with one of Bloomington-Normal's best sledding hills. Four locations make wintertime fun easy and accessible. They include:
Highland Golf Course, 1613 S. Main Street
Gregory Hill, just west of the ISU Weibring Golf Course
Jersey Hill at Ewing Park III, 901 Jersey Ave.
Clearwater Park, 2716 Clearwater Ave.
Bloomington Center for the Performing Arts – December 3, 4, and 8
Each year, The Bloomington Center for the Performing Arts offers holiday-inspired events. For 2022, the BCPA offers the Pantagraph Holiday Spectacular on 12/3 from 7:30 p.m. to 9:30 p.m. and 12/4 from 2 p.m. to 4 p.m. and a free Family Winter Concert on 12/8/22 from 7 p.m. to 9 p.m. For additional information, explore the BCPA events page.
Miller Park Zoo Wild Lights & Breakfast With Santa – December 2 – 3 and Decmber 9-10
Celebrate the holidays with the festive Miller Park Zoo Wild Lights evening events. Wild Lights runs on December 2 and 3 and December 9 and 10, from 5 p.m. to 8 p.m. at the zoo. Always a community favorite, the event features kid-friendly activities, Santa and Mrs. Claus, local vendors, and concessions. New this year is the option to purchase S'mores packages for $3 apiece. The cost is $8 per person for ages 3 and older.
Additionally, the Miller Park Zoo offers a ticketed Breakfast with Santa event, with two seatings at 8:30 a.m. and another at 10 a.m. Tickets are limited and can be purchased by phone or at the admissions window. More information is available online.
Santa's Station – December 3 through 24
Santa's Station is located in the heart of Uptown between Uptown Station and the Children's Discovery Museum. Santa opens his station on Saturday, December 3, 2022, and you can visit him right up until December 24, when he departs to take care of some important business. A visit to Santa's Station is free, but donations are encouraged.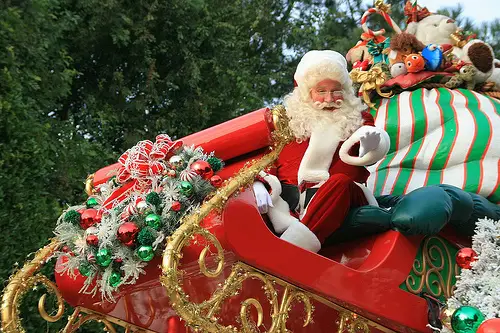 Enjoy the Songs of the Season – December 10 and 11
Early December kicks off the Illinois State University's College of Fine Arts winter concert season. What gets folks more excited for the holidays than enjoying the festive songs of the season? Bloomington offers a variety of choir, band, and orchestra concerts to bring on the holiday spirit. This family-friendly event features Illinois State University choruses and Symphony Orchestra performing music to celebrate the season.
Location: Center for the Performing Arts Concert Hall
Event: Music for the Holidays
Dates: Saturday, December 10 from 3 p.m. to 5 p.m. and 7 p.m. and 9 p.m. and Sunday, December 11 from 3 p.m. to 5 p.m.
Price: $10 to $15