One of the best places to take a felting class holiday retreat is the Gartmore House, located on the Gartmore Estate in Stirling, Scotland. We've personally attended two activity holidays⁠—both the Walking and Photography workshops and have loved both vacations.
Most guests visiting the Gartmore House are seeking out a way to allocate time to focus on their hobby while also meeting other people with the same passion. Also, the food and lodging that is provided make for an extremely comfortable and all-around enjoyable experience.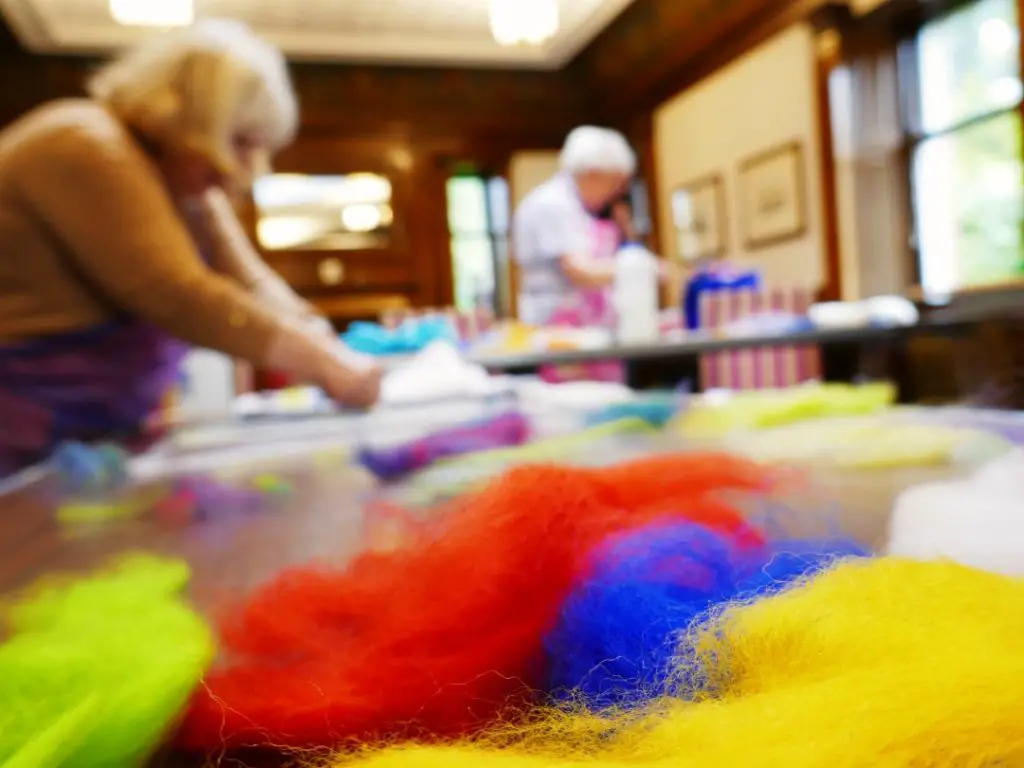 During our last visit, we were able to photograph the felting class and discuss with a few of the attendees why they decided to take the class. Also, we were looking to get some feedback on the class to share with anyone else that may be interested in taking a felting class on a holiday retreat. Below are the five things that we learned about the felting class held at the Gartmore House.
 1. Tutor | Ewa Kuniczak is Fantastic
Many first-time participants sign up because they've heard from other felters how great the felting tutor is at facilitating the class. During our visit, students were saying things like, "She's so great and so knowledgeable," calling her a real "creative genius." Everyone could not speak any greater about their individual experiences with Ewa.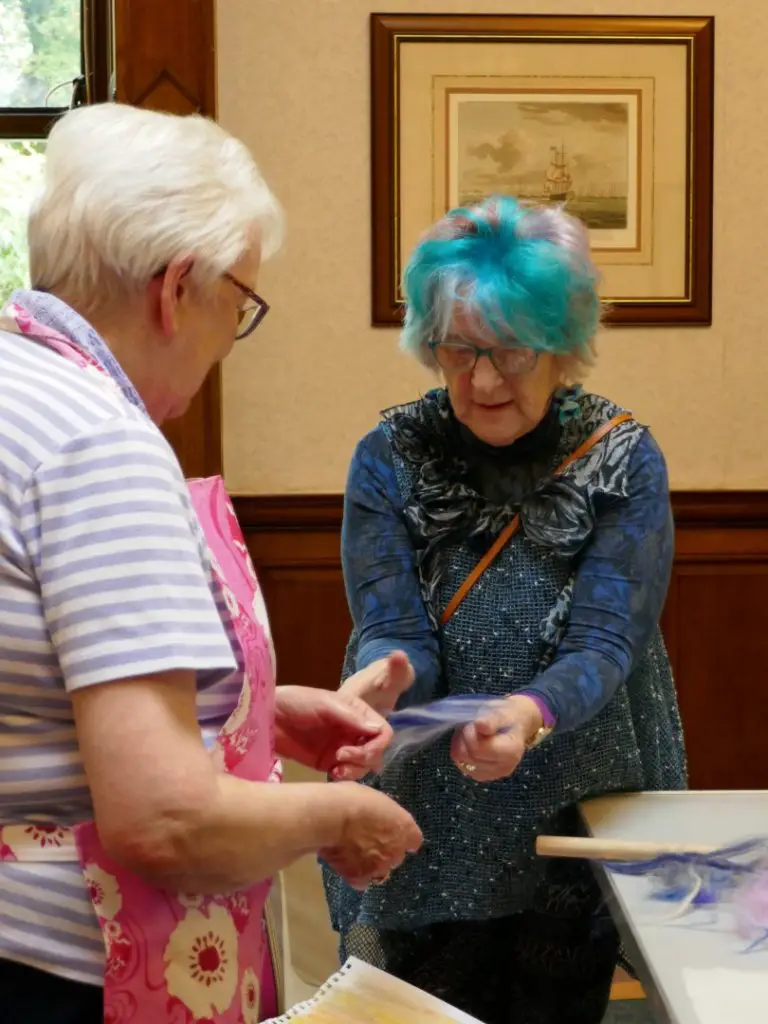 With 40 years of experience, Ewa Kuniczak is known for being contagiously enthusiastic and wildly creative. As the co-founder of the International Feltmakers Association, she loves to challenge her students so that they achieve their full potential.
For example, one student relayed how she couldn't believe how nice her final product turned out. She was so ecstatic with her felt vest that she wore it to the final night's celebratory dinner.
2. Be Ready to Get a Bit Physical
Ewa specializes in various art and design specialties and likes to include a wide range of textile disciplines in her class. For example, all of the felt used in the course is made by hand by each participant. The felt that is used in each person's project will have been made by them.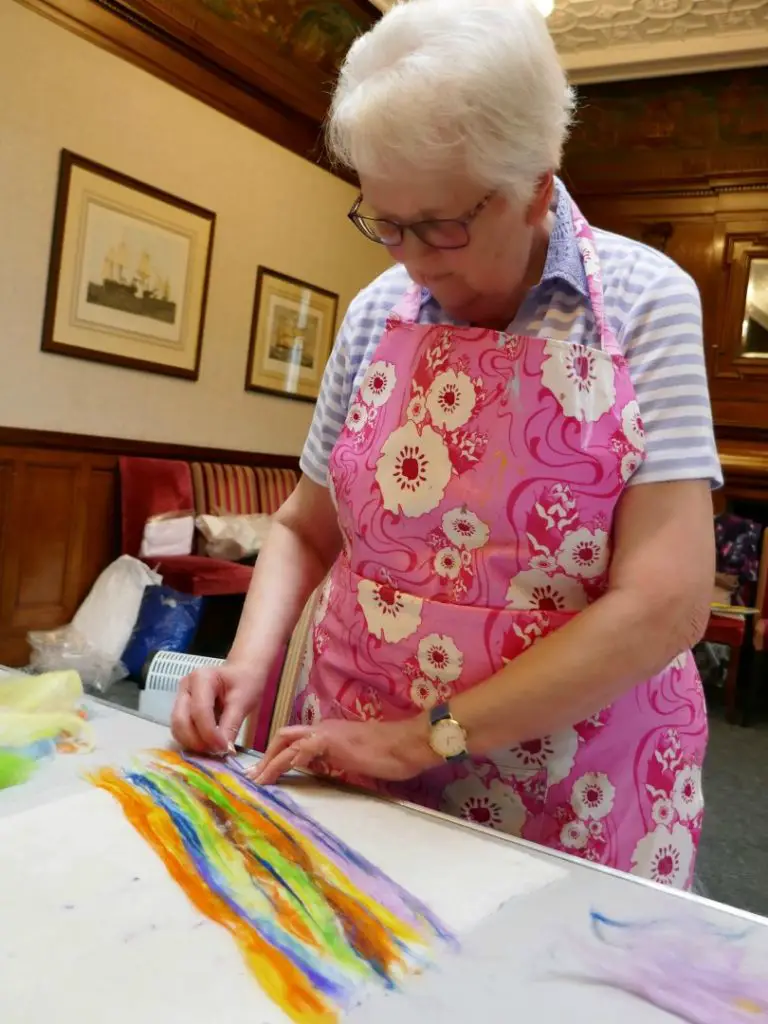 For those that don't know, making felt can be extremely invigorating but also a bit physically demanding. A couple of the people we spoke to were slightly sore by the end of the week. However, they were so happy with the end product that they felt like, "It was worth it!"
3. Location is Stunning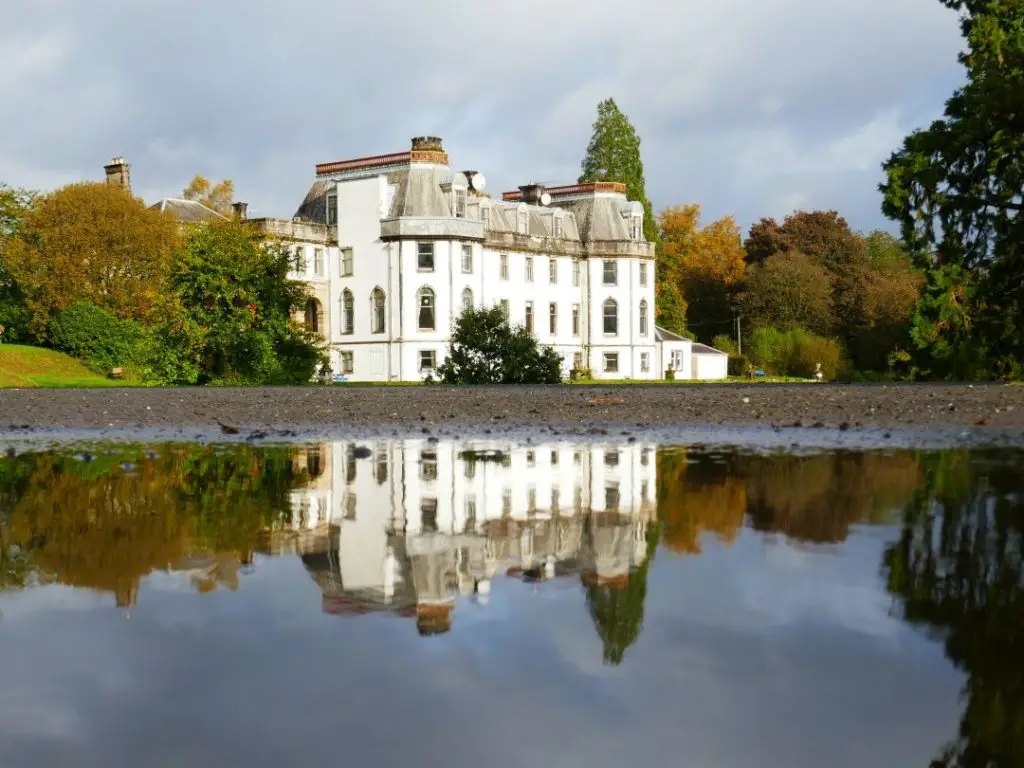 Set in the stunning Loch Lomond and The Trossachs National Park in Stirling, Scotland, the Gartmore House is the perfect place to partake in a craft or activity holiday. The historic country house feels like you're staying in an old castle, with modern amenities. Simply put, it's an extremely special place. The guestrooms are spacious and the views are spectacular. Also, all rooms are en-suite and come with tea and coffee making facilities.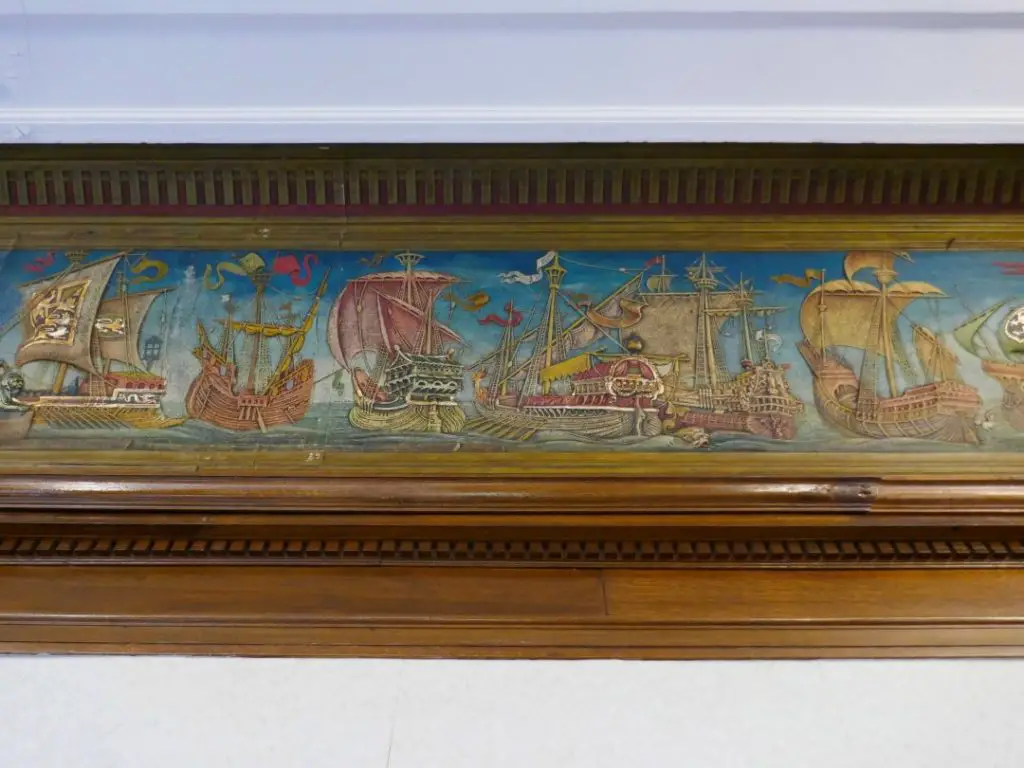 During our visit, the felting class was held in the Cayzer Room. This room would have been the formal dining room for the original owners of the house. Today, it's used for classes and boardroom meetings and features the most interesting wooden paneling and frieze. The atmosphere of the room inspires creativity and makes for a great alternative to an urban venue.
4. Food is Scrumptious
You're not going to walk away hungry or thirsty here.  All courses include full board meal packages. This means all meals are freshly prepared by their in-house chefs. Every morning you'll be greeted with a large hot and cold buffet-style breakfast which includes coffee and tea.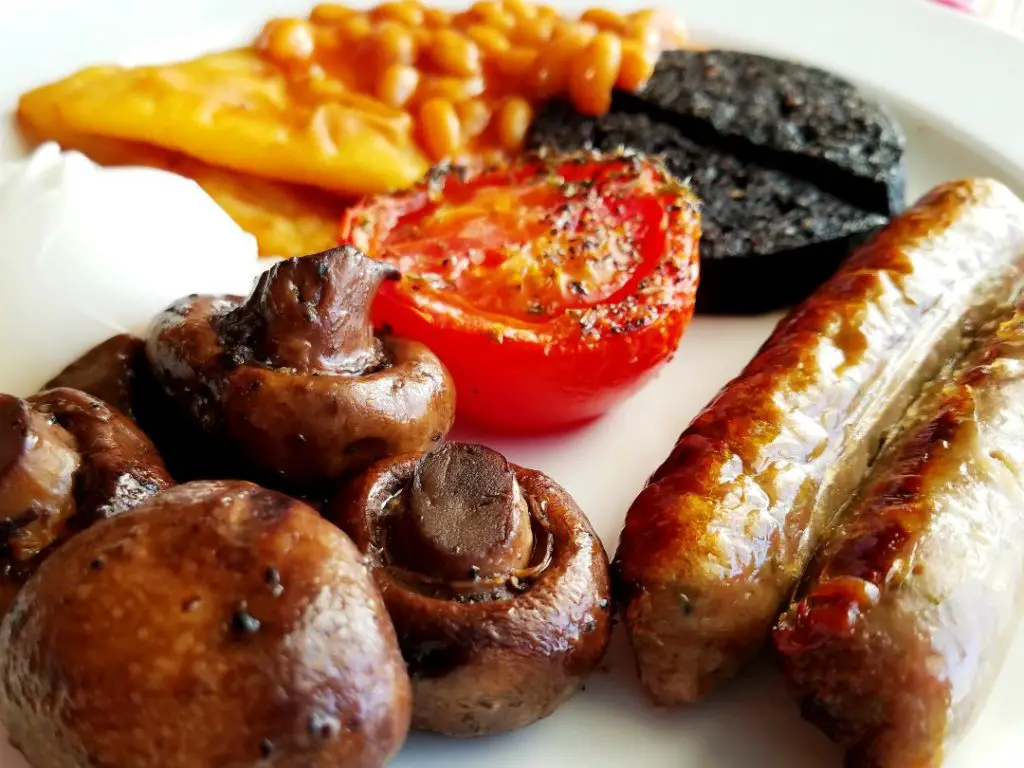 During morning and afternoon breaks you'll be provided with tea/coffee and cake/biscuits. Don't eat too much after your morning break because lunch is just right around the corner. The three-course dinner portions are both massive and delicious.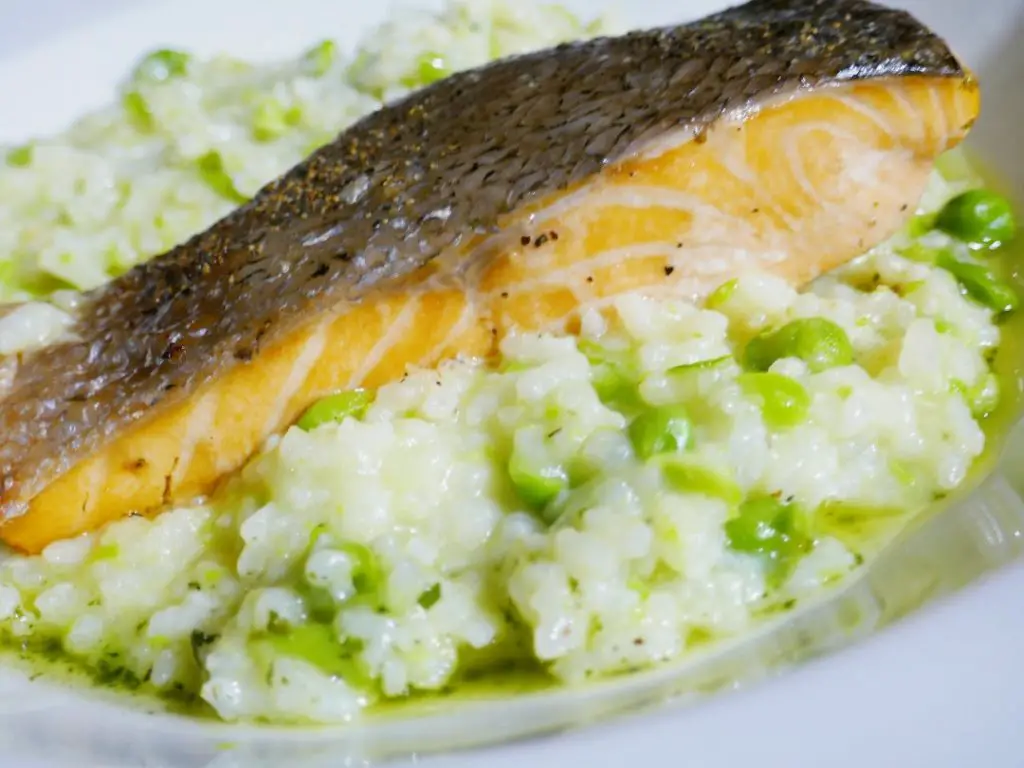 5. Various Felting Class Options
The type of felting classes offered throughout the year does change so it's important to book ahead. For example, the class "Felt Like Christmas" is only held one time per year. Make sure you check out the schedule of classes here so that you don't miss out!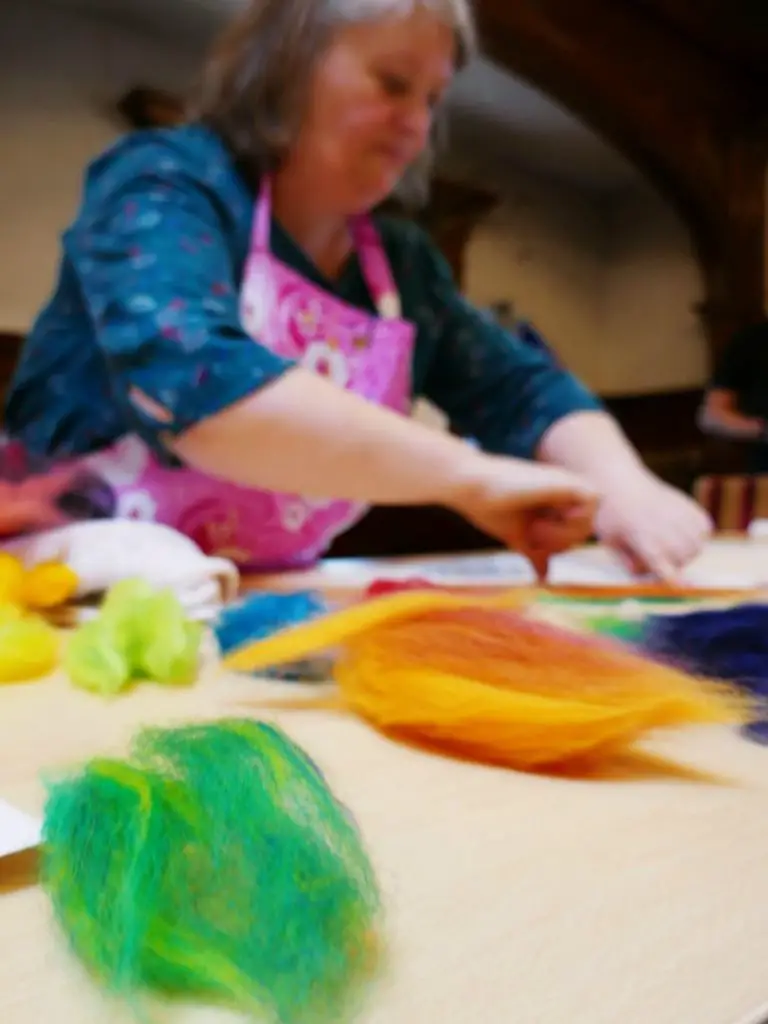 From what we saw, you'll walk away from the felting course with wonderfully creative pieces and the skills to continue felting at home. However, the best part of this seems to be the budget-savvy price, it's extremely affordable.
Budget Tip: If you're traveling solo it may be worth inviting a friend or family member to come with you as rates are based on single occupancy of an en-suite room (full board basis). Most of the rooms come with between two and three beds which is why a discount will be applied for more than one person per room. Please keep in mind that the companion does not need to partake in the course.
Click here to book a room at the Gartmore House!
Have you participated in a felting activity holiday? If so, please let us know about your experience in the comments section below!