Cheap places to travel to are also some of the most exciting. The world is a vast entity that is filled with affordable destinations. No matter the part of the world, there are always places you can visit on a low budget. Travelling doesn't have to be expensive. You will find out after reading this article that you will spend lesser going on a trip than staying at home for a month in the United States.
6 Surprisingly Cheap Places to Travel
You will be stunned and left dumbfounded when you realize that some countries which you thought were expensive are surprisingly cheap places to visit. So before you decide that you cannot afford to travel for that vacation or leave next year, go through this article first.
Nepal
This is a country that is compact and flanked by India and China. It is characterized by dense jungle plains, hilltop villages, and rugged mountain scenery. It is difficult to find a match for the raw beauty of this country which has the snow-capped Himalayas providing the backdrop to its charm. It's hard to believe that it is one of the cheapest countries to visit in the world.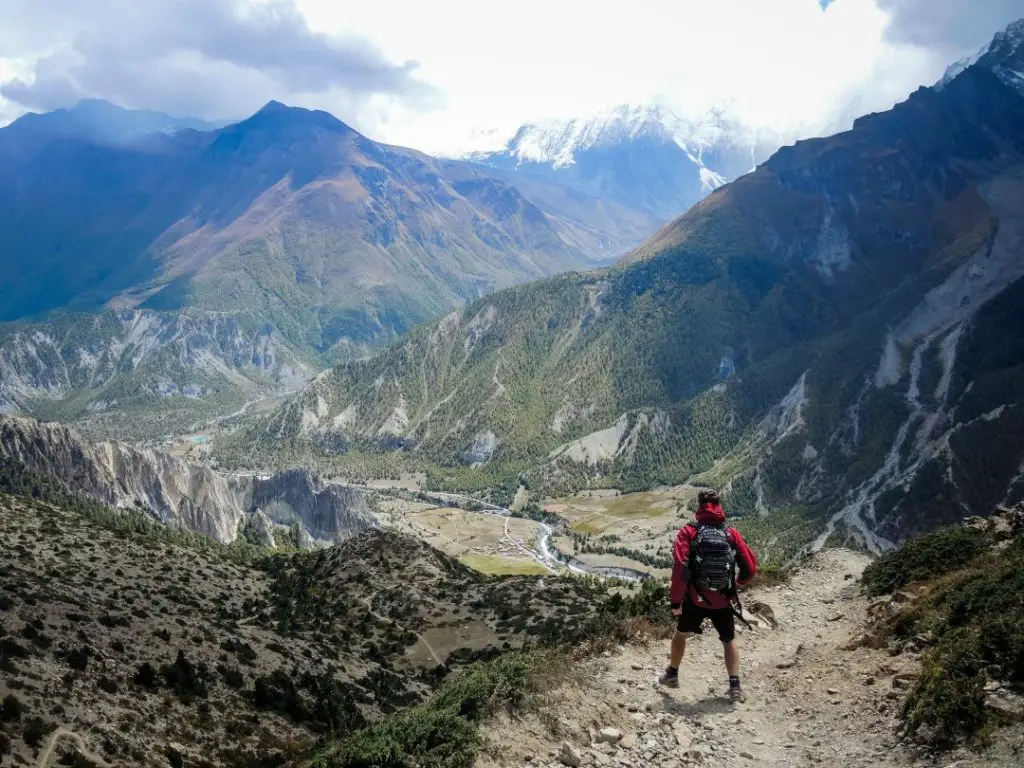 The famous Annapurna circuit is found here, for those interested in hiking, it's a once-in-a-lifetime adventure. If you are interested in an adventurous hiking experience at the Annapurna circuit, you can navigate to this website to set your plans in motion. Nepal is also filled with traditional tea houses where you can enjoy hot meals.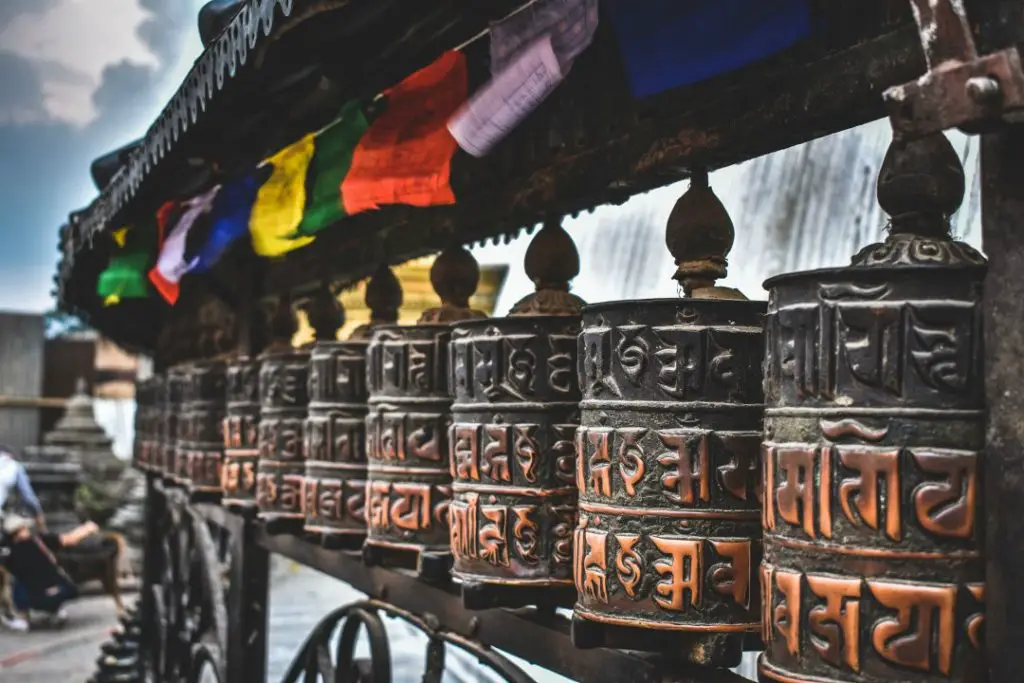 If you are a wildlife lover, you can pay a visit to Chitwan National Park to see elephants and tigers up close. You can lodge at nearby Sanraha where a private double room costs less than 4EUR a night. You can also stroll around to visit its historical centers such as the pagodas and pavilions and feast of delicious street foods that will cost you about 5EUR a day. Your average daily cost here can be around $24 per individual. Click here to find the best places to stay in Nepal.
Laos
This country is mountainous, sparsely populated, and has nearly 72% forest coverage which makes it a paradise for outdoor activities such as climbing, trekking, zip-lining, kayaking, and hot air ballooning- all at low budget prices. Also, thanks to improved infrastructure and development, Laos has become more accessible but not at the expense of losing its key rural vibe.
So if you are looking for some authenticity and also want to escape the crowd, skip the over-touristed Thailand and go to Laos. I assure you you won't regret it.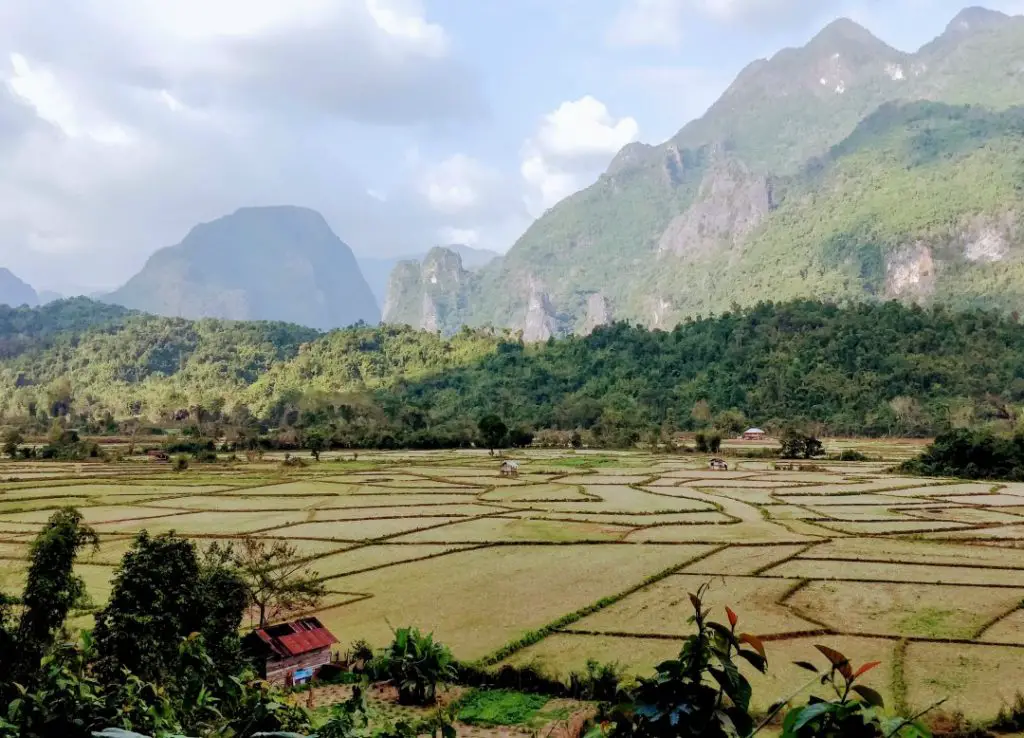 You can also seek out adventures such as sleeping in tree huts and zip-lining through Laos most epic waterfalls in the Bolaven plateau or through the jungle canopy at the infamous Gibbon experiences. Laos is one of the most affordable destinations in the world, and you can spend as little as $20 per person per day. Click here to find the best places to stay in Laos.
Nicaragua
This is the largest country in Central America, and it is a real show-off. Wild pacific waves, untouched beaches, no fewer than 19 volcanoes, beautifully preserved towns, idyllic islands galore….Do you need more persuasion? There are so many cool and fun things to do here such as partying until you drop in San Juan del Sur, diving on the corn islands, riding a motorbike on Isla Ometepe, catching a wave at Maderas Beach, or boarding down a volcano.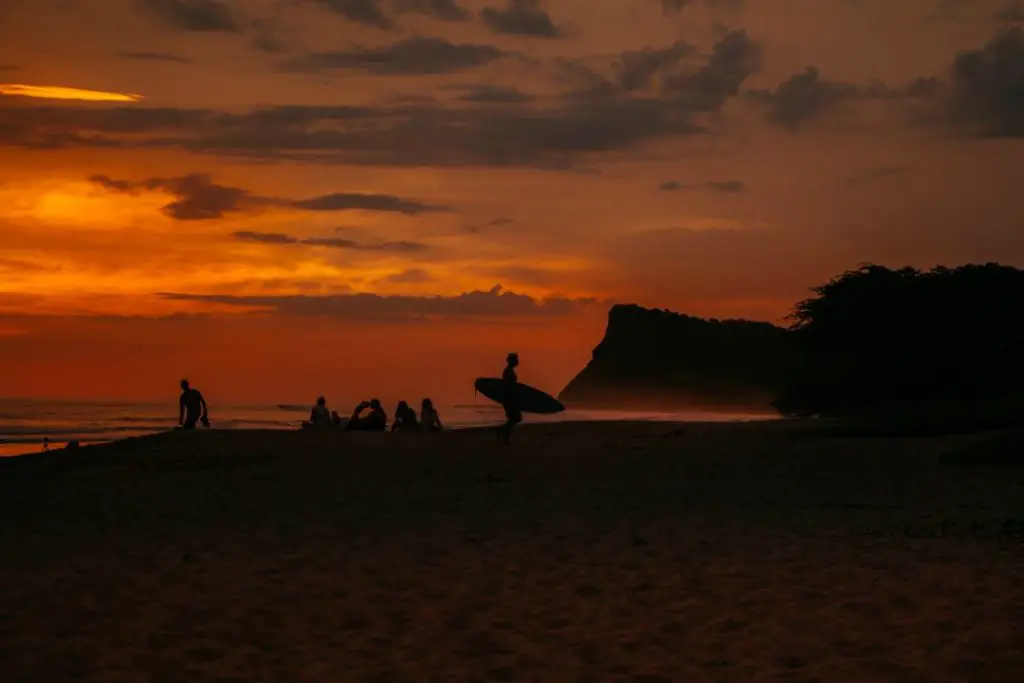 Whatever your desires or whatever tickles your fancy, I am sure you won't regret your trip here. Your suggested daily budget here is between $30-41. Please note that this budget can be reduced when you eat at local restaurants, use local transportation, etc. Click here to find the best places to stay in Nicaragua.
Cambodia
This is one of my favorite countries in the region of South-East Asia. It is beautiful, affordable and the locals or citizens are incredibly hospitable. You can get street food for as low as $2. Transportation across the country for $20 and a private air-conditioned room for $20. With $45- $50 per day, you are living large.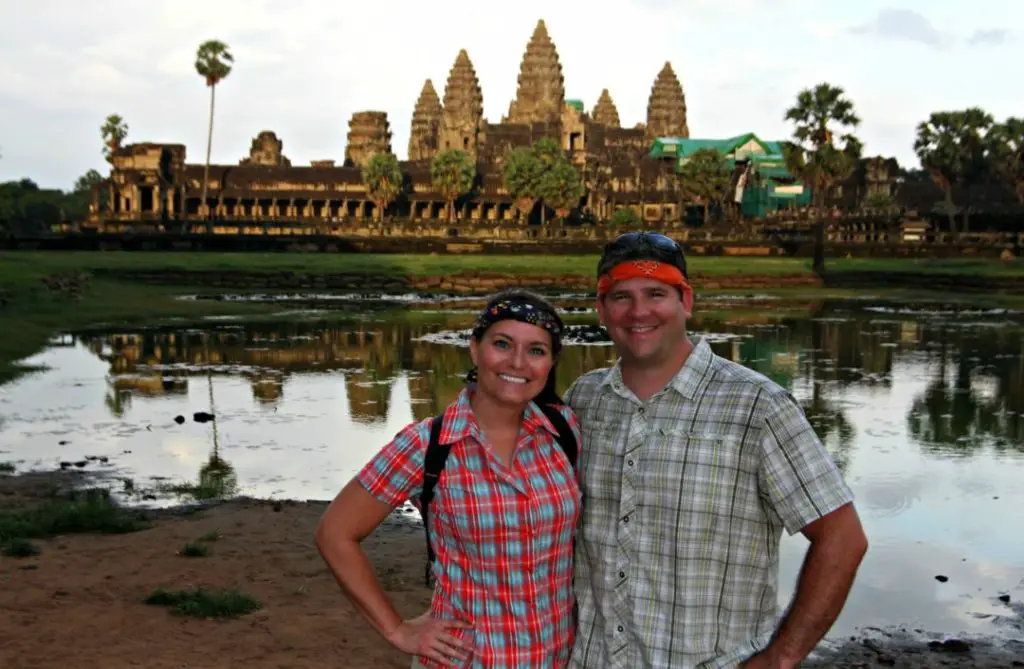 Cambodia has some of the most helpful and friendliest people on the planet. You can set your alarm to watch the sunrise behind the famous Angkor Wat temple- the most iconic and standout sight to behold at the vast Archeological park. Also, with the 72 Temples to get around, you will not want to leave in a hurry. Click here to find the best places to stay in Cambodia.
Colombia
People still view this country in light of the drug wars that took place there. But, things have changed in recent times. Colombia is the second most biodiverse nation in the world, so it is perfect for nature lovers. Colombia hosts the second most significant celebration of lent in Barranquilla( Brazil being number one). If you want to witness this, Colombia is the best place to do so.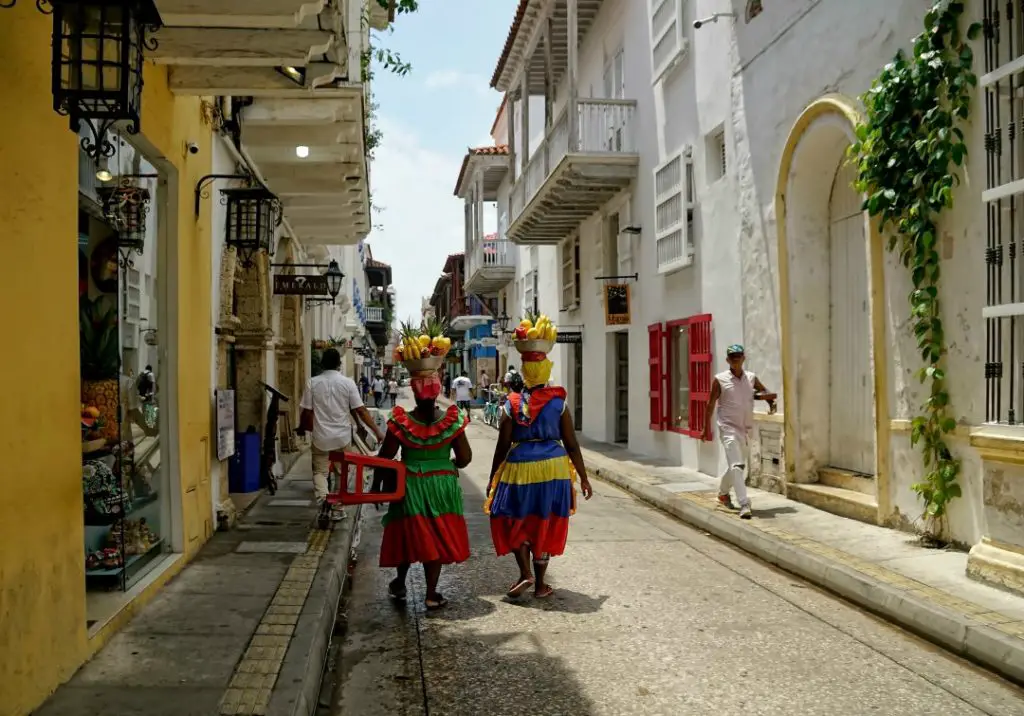 You will see the world's tallest palm trees and the captivating city of Medellin, famous for its flowers. It is also blessed with near-perfect temperature all year long around 72 degrees Fahrenheit. The exchange rate between the Colombian Peso and EUR or USD is very favorable. It's about 30-35% cheaper to travel internationally here than at home. Estimated daily expenses are $35-$50. Click here to find the best places to stay in Colombia.

Republic of Georgia
Located in the northeast of Turkey, this former war-torn Soviet Republic is now embracing tourism. It has almost everything; world-renowned wine, great hiking, friendly people, excellent public transportation, some of the most beautiful mountain scenery in the world, great food, beautiful women, and fascinating history.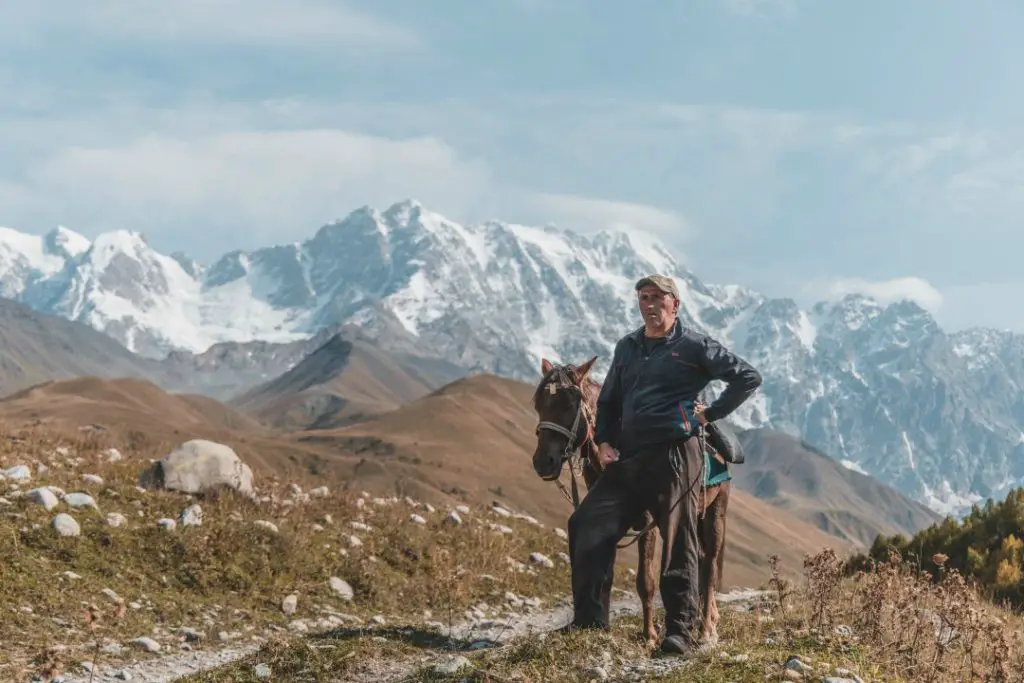 Also, it is considered one of the cheapest places to travel to. You have an average daily cost of about $17 per person per day. Yes, you read that correctly, it is very cheap. Click here to find the best places to stay in Georgia.
In conclusion, there are several cheap places to travel to. These explained above are top-notch in terms of low budget as well as an unforgettable experience.