Albuquerque is the home to most of the iconic "Breaking Bad" filming locations. Also, it's one of the biggest cities on Route 66 and definitely warrants a few days of exploration. In addition to all the Route 66 attractions, many folks enjoy driving around the city and visiting as many "Breaking Bad" filming locations as possible.
Self-Guided "Breaking Bad" Tour
It's been so long since filming wrapped up, so sadly most sites look very different. In fact, Gus' industrial laundromat that housed the underground superlab felt the most recognizable. Nevertheless, it's still exciting to see familiar places, imagine the filming taking place, and look for memorabilia left by the crew and fans. Here are the seven iconic "Breaking Bad" filming locations you have to visit b*t⊂h!
Walter White's House
Gustavo Fring's Laundry Business & Meth Lab
Los Pollos Hermanos (Gustavo Fring's Chicken Restaurant)
Saul Goodman's Office
A1A Car Wash
To'hajiilee (Navajo Reservation)
Walter White's Gravestone
1. Walter White's House
If you only have time to visit one location, make it Walter White's house. Crazy story alert! The craziest part of our "Breaking Bad" tour took place in front of Walt's house, located in Albuquerque's Loma del Rey neighborhood. Owner Frances Padilla had no idea what she was getting herself into by agreeing to let film crews use the exterior of her home for filming. Moreover, Frances has lived in the home for over 40 years.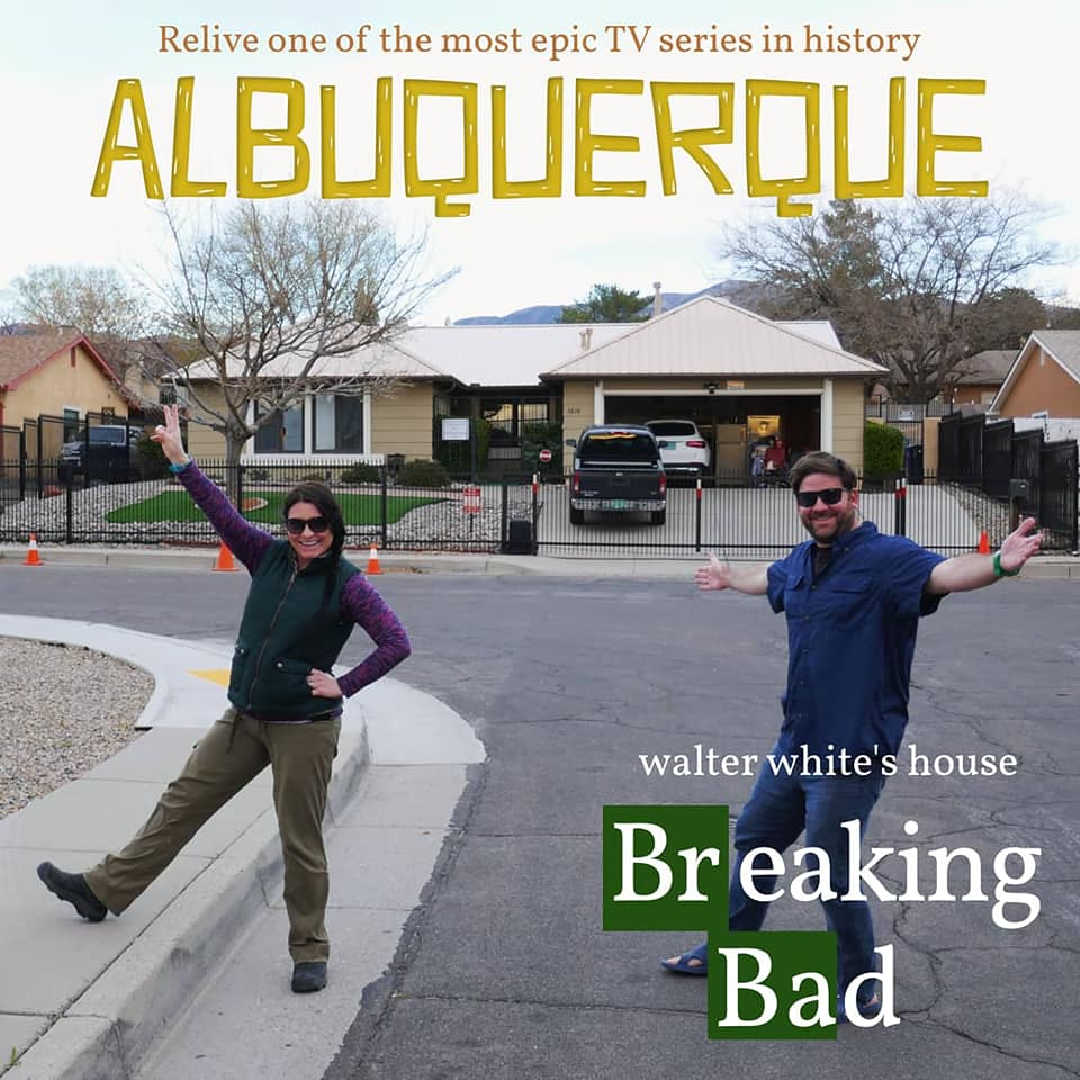 Fans would come by and throw pizzas on her roof and steal landscaping rocks for souvenirs until the fence was put up. Most days, visitors will find her sitting outside on the chair in her garage (pictured here) where she harasses anyone who drives near her home. For this reason, some say her goal is to ruin fan photos taken of the famous house.
The exchanges have gotten so bad that folks leave humorous/disgusted reviews online which are very funny/amusing to read. Interestingly enough, her husband is rumored to "sometimes" be a pure delight when sharing "Breaking Bad" stories and interacting with fans.
Reports indicate the older couple will NEVER sell the property and you can see the lady scowling at passing cars on Google Earth captures. Therefore, it makes you wonder if she simply lives to give any fan or passerby a hard time.
Location
In season 5, Ed, from Best Quality Vacuum, drives Walt in a propane truck to a remote New Hampshire cabin. However, the location is all Hollywood smoke and mirrors. Viewers that watch the show very carefully may have noticed a snow-covered cactus tree in the outdoor shots. That's because the cabin and bar/restaurant scenes were actually filmed in New Mexico!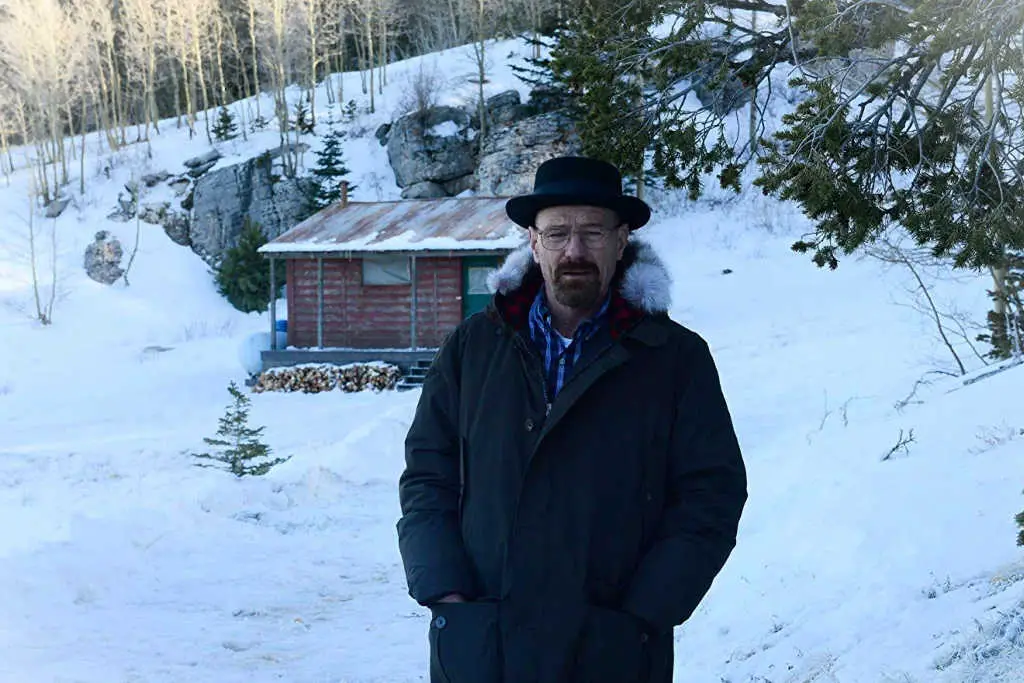 Under the pseudonym Mr. Lambert, Walt kills several months in a backwoods cabin waiting for the nationwide manhunt to end. Moreover, on the show, the cabin is situated on two acres of property and the closest town is about 8 miles away.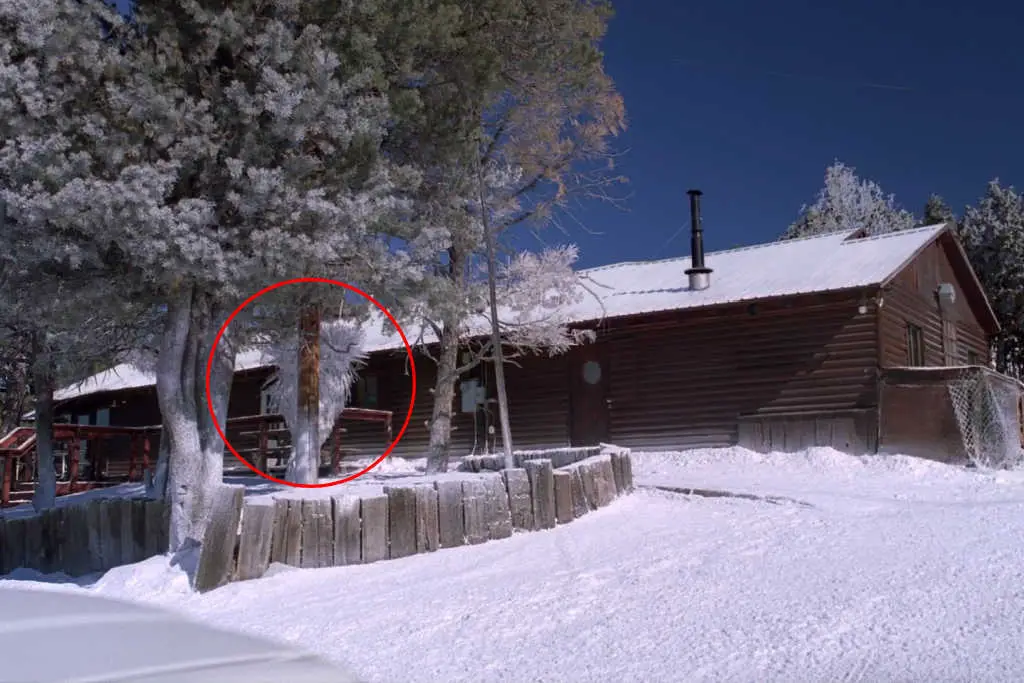 In reality, the filming location for the cabin and New Hampshire snow scenes was filmed in the Sandia Mountains, a few miles outside Albuquerque. In fact, they were filmed near the peak, above 10,000 feet. Funny enough, the cabin is located only about 1 mile from the Sandia Peak Ski Area.
Location
The cabin was only used for exterior shots and quickly dismantled after shooting. Below is the location of the cabin.
Sandia Peak, New Mexico, GPS: 35.211379°, -106.443491°
We Need Your Help
Did you find this article helpful? If so, bookmark it and when you're planning your next vacation click on any of the links below before finalizing reservations. You'll get the best price, we'll earn a small commission, and you'll help support future articles.
Thank you!
BEST TRAVEL SEARCH ENGINES
🏘️ Book Your Accommodation
We use Tripadvisor and Priceline's Express Deals to compare prices and reviews in advance and check availability
✈️ Book Your Flight in Advance
To find the cheapest flight options, you can use WayAway and Skyscanner to find the most suitable choice for you
🚗 Reserve Your Rental Car
Use DiscoverCars and Skyscanner to compare prices and view the largest selection of vehicles