This Bialowieza Forest and Bialowieza National Park Travel Guide will outline everything you need to know to get the most from your visit. There's a lot of online information about the area, such as facts and general overviews; however, it's hard to put all of it together to get the answers to some of the questions you may have.
As we began researching our trip to the Bialowieza Forest we had many questions that we couldn't find answers to, including:
Is it easy to rent a bike in Bialowieza?
How much do bike rentals cost in Bialowieza?
What and where are the best trails?
Do I need to hire a guide to see bison in Bialowieza National Park?
What's the difference between Bialowieza, Bialowieza National Park, Bialowieza Forest, and the Bialowieza Bison Reservation?
Is it worth coming to Bialowieza and Bialowieza National Park?
What can I do on rainy days in Bialowieza?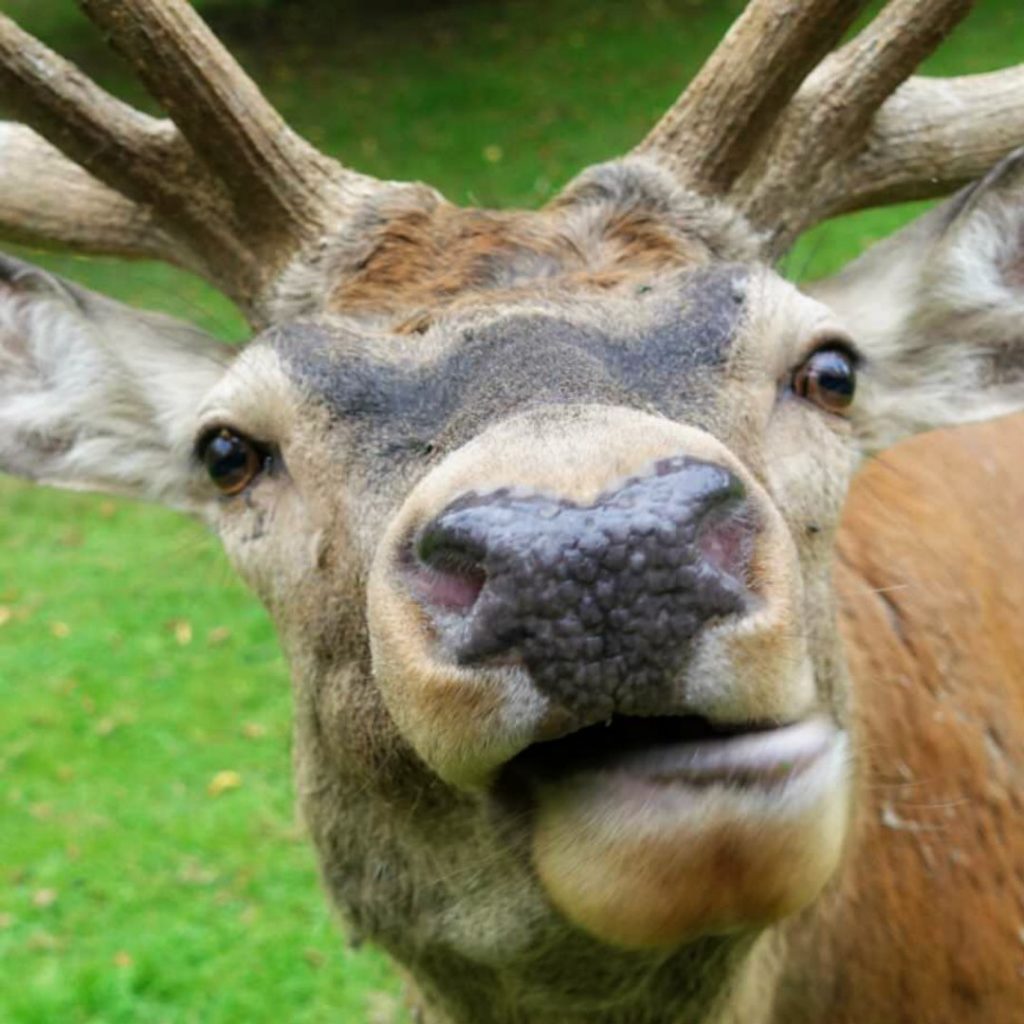 Visit Bialowieza Forest Travel Guide
Our goal was to create the guide we wish we had read before visiting Bialowieza Forest and Bialowieza National Park. Therefore, this guide is geared towards travelers and backpackers who are looking to explore Bialowieza Forest and Bialowieza National Park. Also, travelers should gain a good understanding of the area which will help in determining how long many days to plan on visiting the national park.
Short on time but still want to visit Bialowieza? Be sure to check out this small group tour from Warsaw.
Brief Overview of Bialowieza National Park
The Bialowieza National Park is home to the world's largest population of European bison, which is the continent's heaviest land animal. The park is known to have the best-preserved remaining part of Europe's last primeval forest which once was so large it stretched across the entire European Plain.
Furthermore, there are five main reasons that travelers come to Bialowieza Forest and Bialowieza National Park.
Observe wildlife, primarily bison
Cycling
Nordic walking
Hiking
Enjoying the ambiance of Bialowieza Forest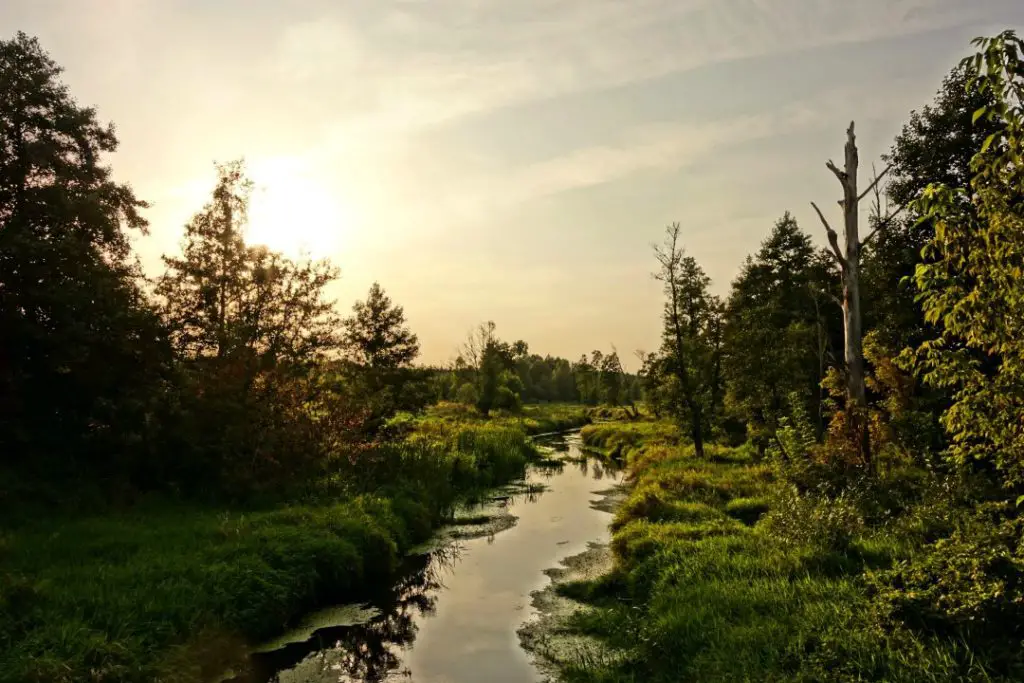 How to See the Bialowieza Bison: The Inside Story
To understand the region, let's first clarify all the main parts of the Bialowieza area.
Bialowieza
Bialowieza is the main town in the Bialowieza Forest.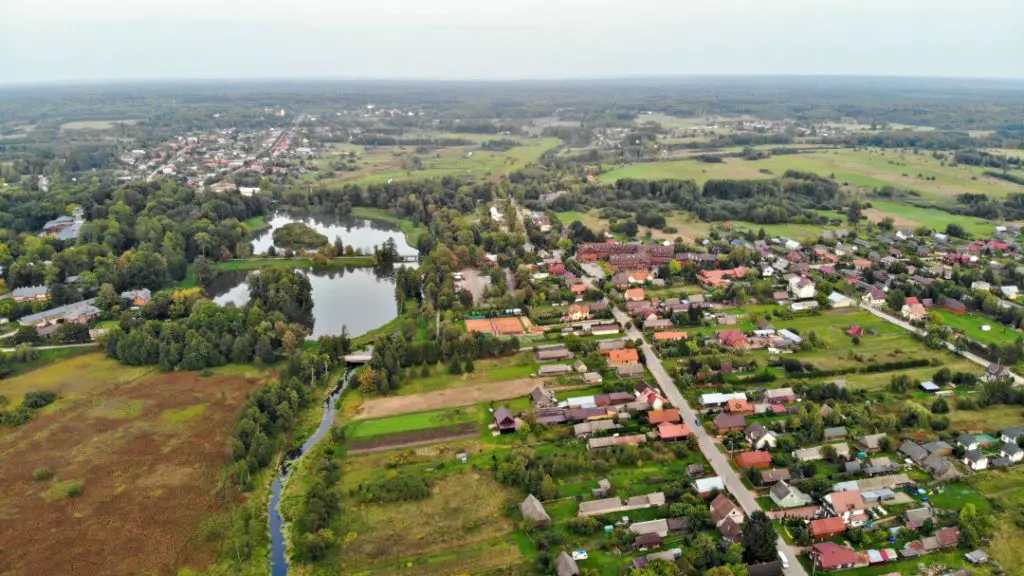 Bialowieza National Park (aka Strict Reserve)
The Bialowieza National Park makes up 1/6th of the Bialowieza Forest. Moreover, this is where wild bison are usually located. It is only accessible with a hired, private guide. No vehicles or bicycles are permitted inside the National Park. You can hire a guide to take you to the park once you've made it to Bialowieza or some travelers prefer a Private Day Trip From Warsaw Which Includes Lunch.
The gates are open 24 hours a day but are patrolled by forest park rangers. Part of the strict reserve crosses into Belarus. If you would like to explore the Belarusian side of the strict reserve, advanced paperwork and visas must be completed. Depending on your nationality, this may take you several months in advance. Once again, there is a private guided option: Bialowieza and Belarus 2-day Private Tour from Warsaw.

Bialowieza Forest
The Bialowieza Forest covers a total area of about 550 square miles (about 1400 square kilometers). Within the forest are the town of Bialowieza, the reserve, the National Park (strict reserve), various trails (detailed below), accommodations, and restaurants. In June 2014, it became an official UNESCO World Heritage Site.
Bialowieza Bison Show Reserve
The Bialowieza Bison Show Reserve is a small, zoo-like reserve within the Bialowieza Forest where guests can come to see local wildlife up close, such as bison, boar, wolves, deer, and some wild cats. Visitors explore paths and there are no bikes allowed inside. Please note, for English-speaking visitors, there is no "show" so the name is confusing.
Open seasonally from April to October, from 9 a.m. to 5 p.m. Check for winter working hours. There's a small information center on-site. Be sure to ask for the free guide hidden behind the desk. Admission cost 10 zł.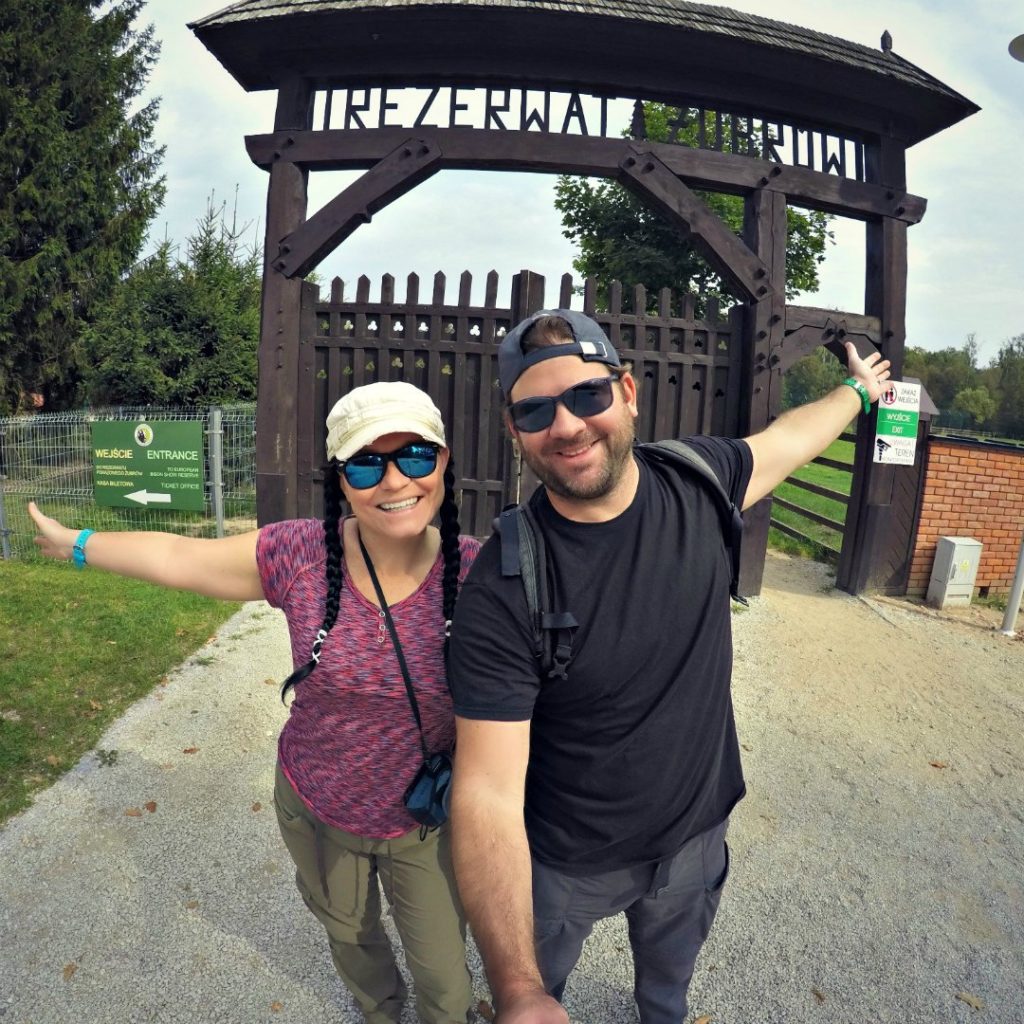 PTTK Bialowieza
The PTTK Bialowieza is the guide service information center located in a small wooden hut in the heart of Bialowieza city center. Therefore, this is where you can go to ask questions and make reservations for guided tours and experiences.
There is hardly any free information available in the form of brochures and maps. You must pay for the maps and guides at this guide service center. The staff here are notably unfriendly which we discovered from our personal experience and other reviews on TripAdvisor.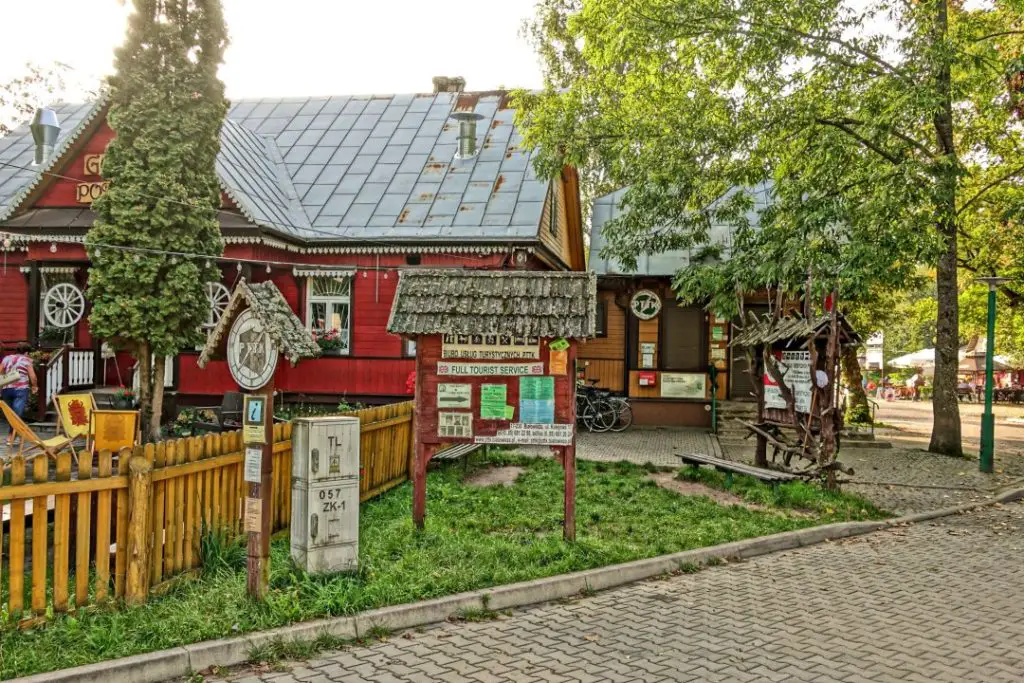 Bringing All of the Areas Together
As mentioned above, the Bialowieza National Park (Strict Reserve) is the place where you're most likely to view wild bison. If you do not sign up for a privately guided tour with a licensed guide, you cannot enter the National Park.
There are reports of bison being spotted in flat fields outside the reserve, which could potentially occur, but the likelihood of this happening is pretty small. In other words, you'd be extremely lucky to view the bison outside of the National Park.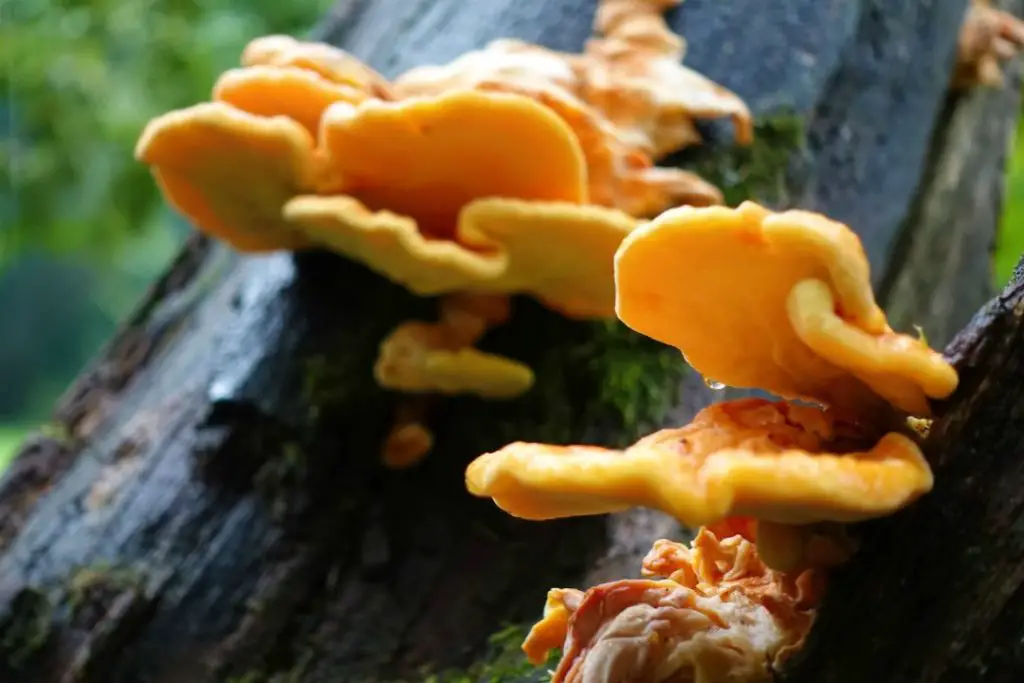 Here's the Critical Part!
Now, pay attention because this is the critical part! Remember, the National Park is about 60 square miles (about 150 square kilometers). Just because you decide to take a tour with a private guide doesn't necessarily guarantee sightings of any animals.
You may pay 50-100 euros per person to enter the strict reserve and leave without seeing any wildlife. This is because you can only travel so far on foot. There are a variety of different tours during various times of the day lasting a range of hours: sunrise 3:30 a.m. tours, 3 or 6-hour group tours, sunset tours, birding tours, kid-friendly tours, etc.
You Can't Predict Wildlife
Harry and I love wildlife travel. However, we have experienced enough wildlife tours to know that you can spend a lot of money to see local animals but end up seeing nothing because the "experts" like to remind us, "You know you can't predict wildlife!"
The best way to think of a visit to the Bialowieza Forest is to come to enjoy the essence of quiet nature and leave feeling lucky if you've spotted something special.
If you do try your odds with a pricey tour, remember you will most likely see the same things that you can see independently on the (free) hiking and cycling paths: small birds, frogs, beetles, and mosquitoes. People are paying high rates for tours with a very low chance of actually seeing the bison. Interestingly enough, according to one study, the park still brings in about 72 million zlotys per year.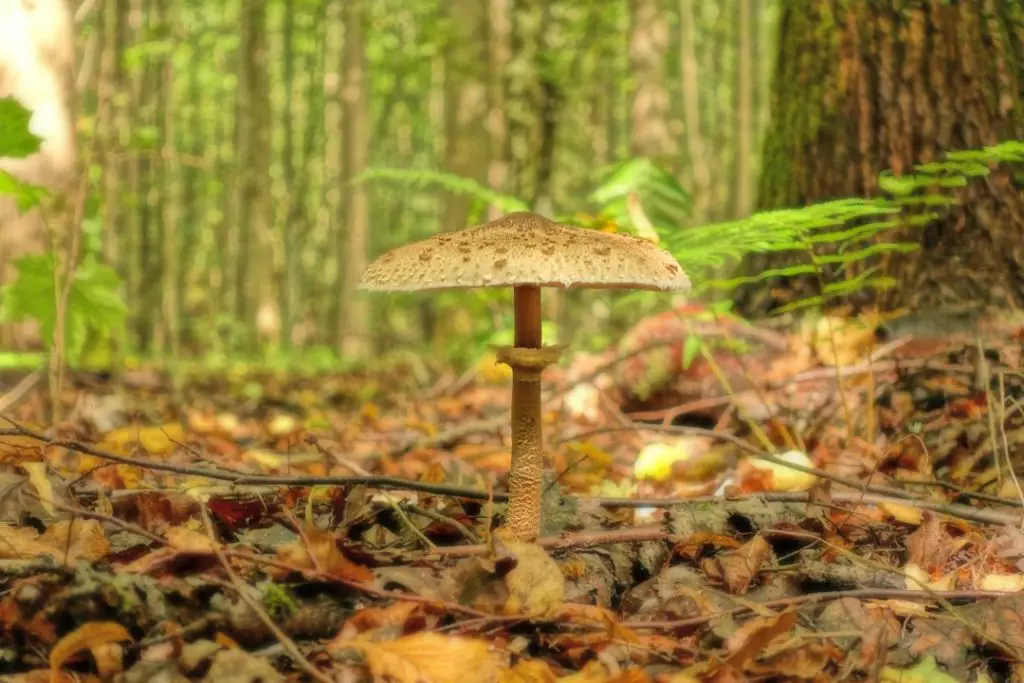 As a result, the best way to think of a visit to the Bialowieza Forest is to come to enjoy the essence of quiet nature and leave feeling lucky if you've spotted something special. This is the main reason why most visitors end up at the Bison Reserve.  Visiting this zoo-like reserve is the only guarantee to see any European bison.
Accommodations in Bialowieza
There are two main types of accommodation options in Bialowieza: guesthouses (B&Bs) and hotels. Generally, prices seem inexpensive for what is offered at all the different accommodations. Below are the best options based on budget.
Budget: Cztery Pory Roku
Mid-Range: Apartamenty Carskie (amazing restaurant) or Pensjonat Krainka (cozy B&B)
Luxury: Hotel Żubrówka or Hotel Białowieski Wellness & SPA
Unique: Blizej Natury (modern chalets!)
Hotel Żubrówka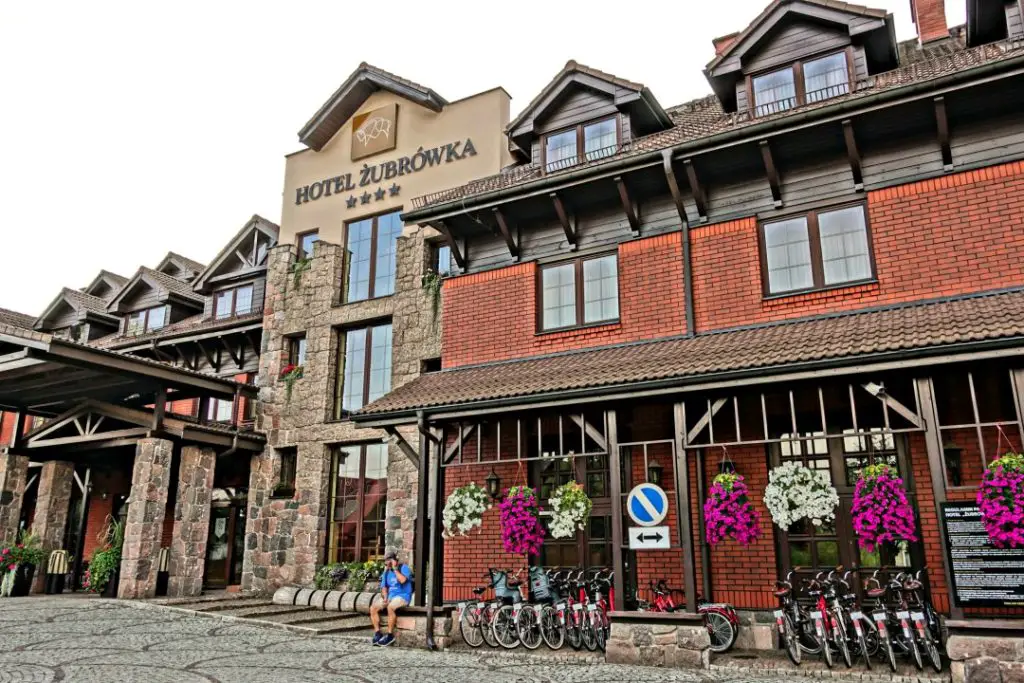 We stayed in a guest house called Pokoje Gościnne Cisza. It was an extremely budget-friendly stay at a cost of under USD 30 a night, but we had a very mediocre experience. However, it's manageable if you're on a tight budget. Choose a room with a balcony to improve your stay.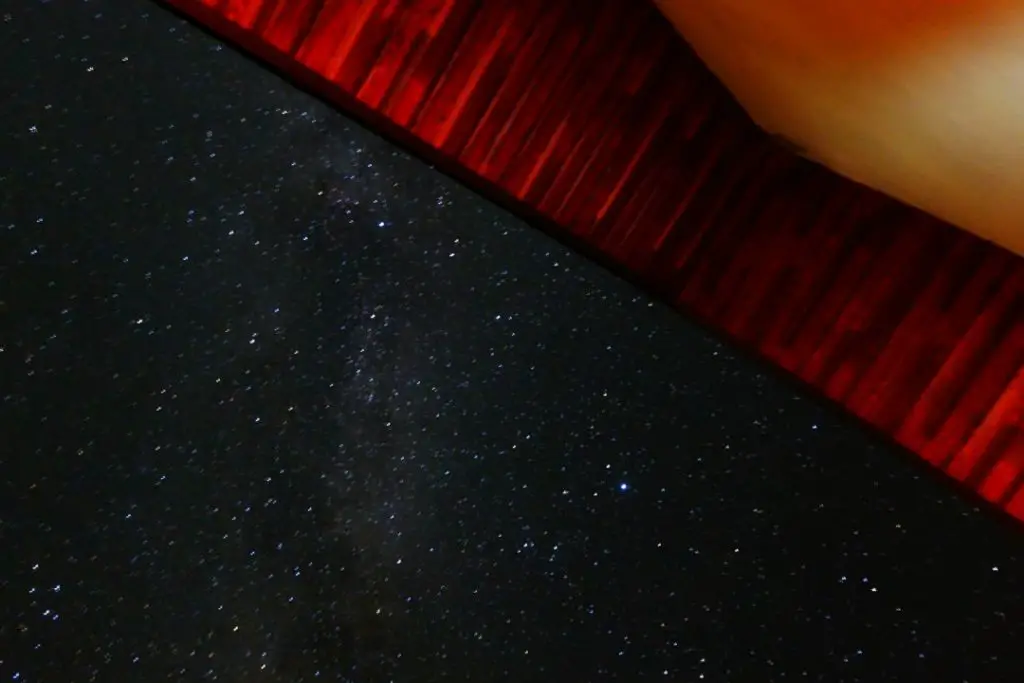 Best Things to Do in Bialowieza
There are many ways to enjoy the forest and area. However, if you're limited on time, below are the six best things to do in Bialowieza.
1. Visit the Bison Reserve
This zoo-like animal reserve features local wildlife all in one convenient spot. Even the official Bialowieza Tourism website states that the Bison Reserve may be your only opportunity to see a European bison.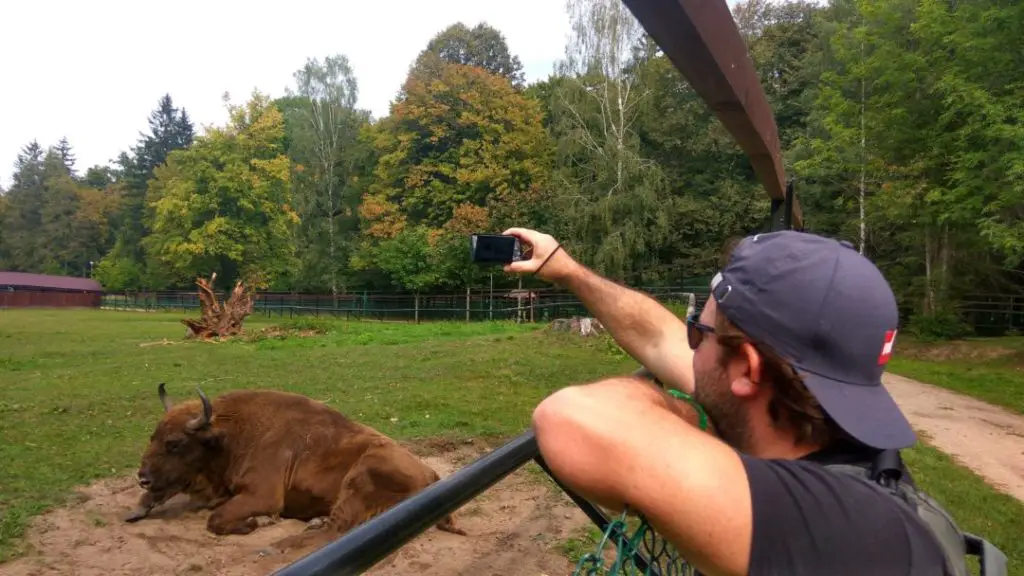 2. Walk the Zebra Zubra Trail
The elevated Zebra Zubra wooden plank trail takes walkers through a typically swampy portion of the forest. The route leads you directly to the Bison Reserve. One way takes about 40 minutes.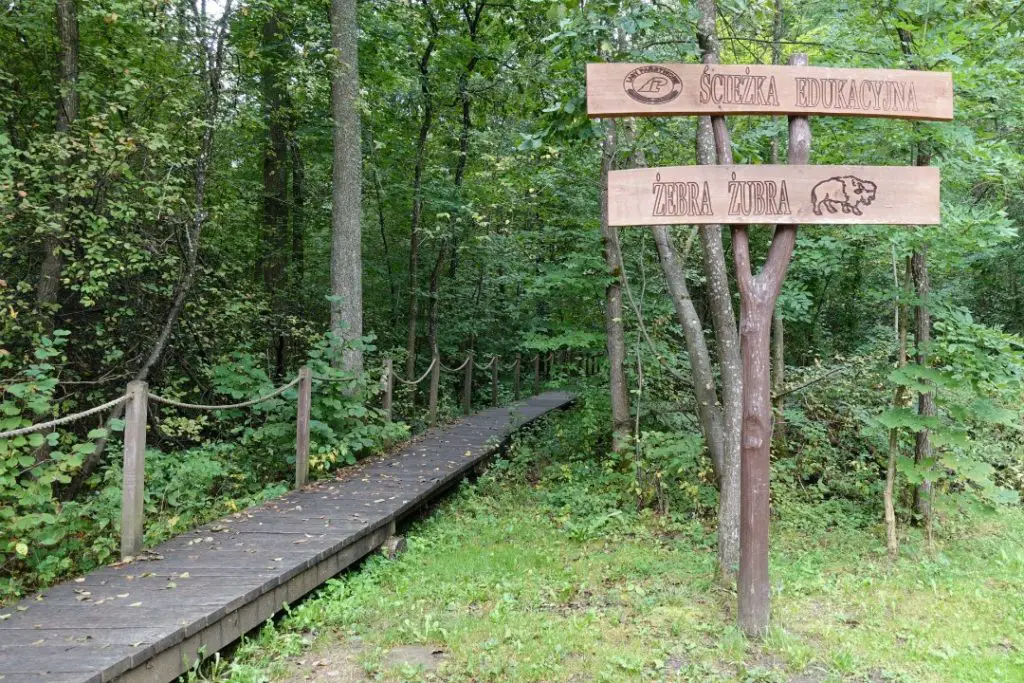 3. Walk Through the Palace Park and Tsar Buildings
Some easy, park-like trails in Palace Park are a nice way to either begin or end your day. In the park, visitors can explore some late 19th and early 20th buildings that remain from the period of the Russian Tsars. In 1944, the beautiful Hunting Palace was burned down by the Nazis.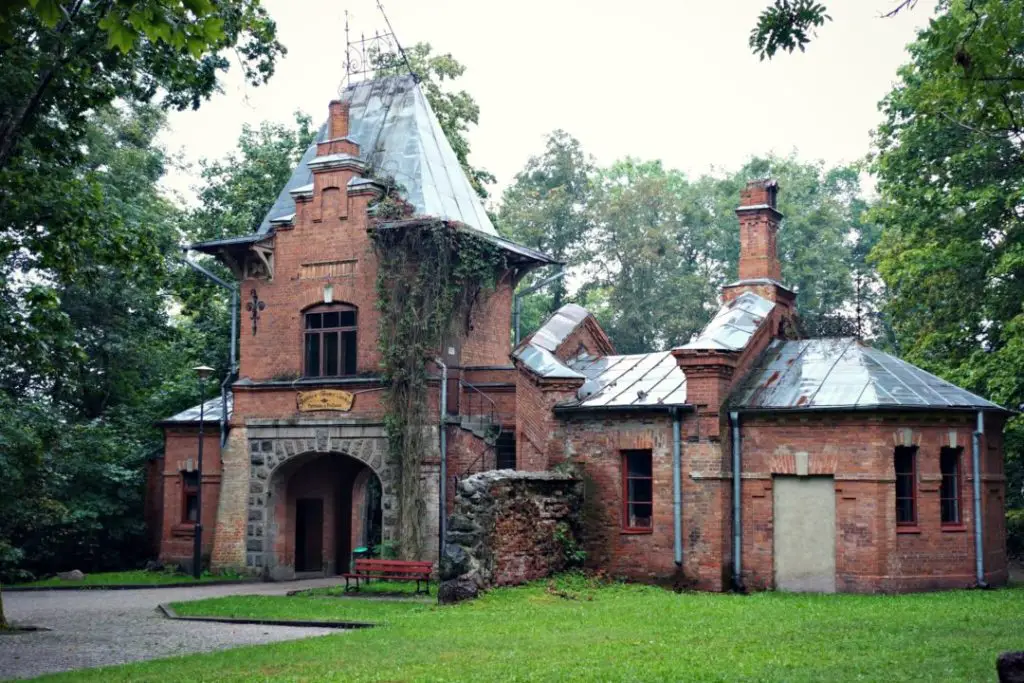 4. Enjoy the Architecture of the Town
Take a stroll through the city center to enjoy the Palace Park, fishing ponds, and the local Saint Theresa Catholic Church and St. Nicholas Orthodox Church. Pay attention to the charming wooden cabins and cottages to admire the traditional architecture.
There are often vendors selling fresh fruits and vegetables along the main pedestrian paths. Consider grabbing an ice cream, coffee, or beer at a local restaurant or cafe.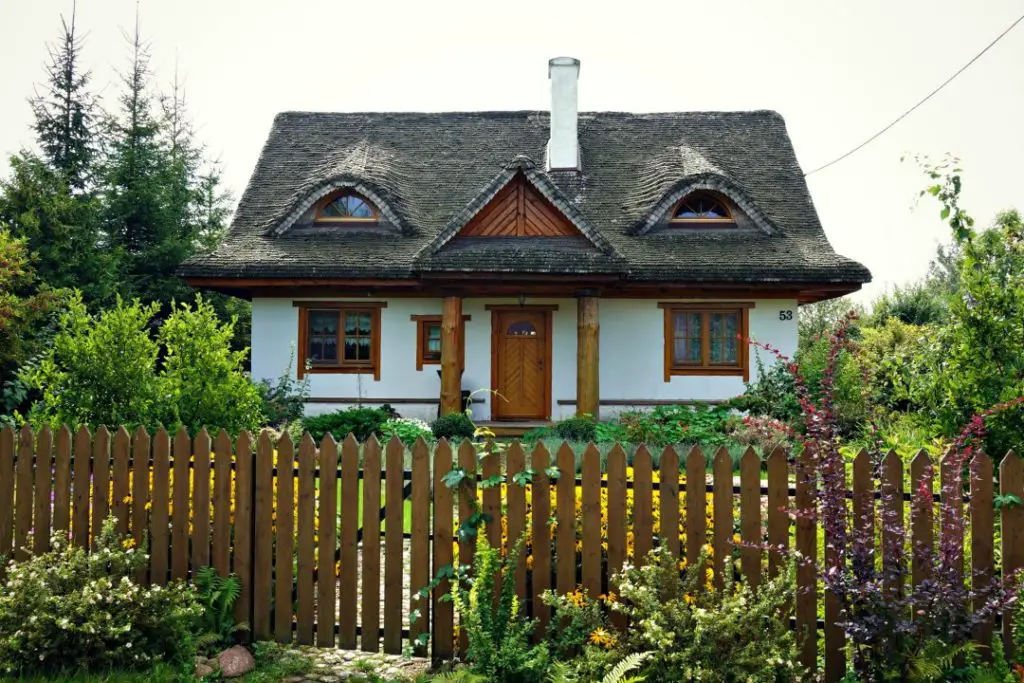 5. Visit the Open-air Museum of Wooden Architecture
This living museum features wooden recreations of a windmill, hives, and old cottages of the Podlasie Ruthenian population. The admission price is 7 zł per person which many visitors claim is too pricey for what is presented.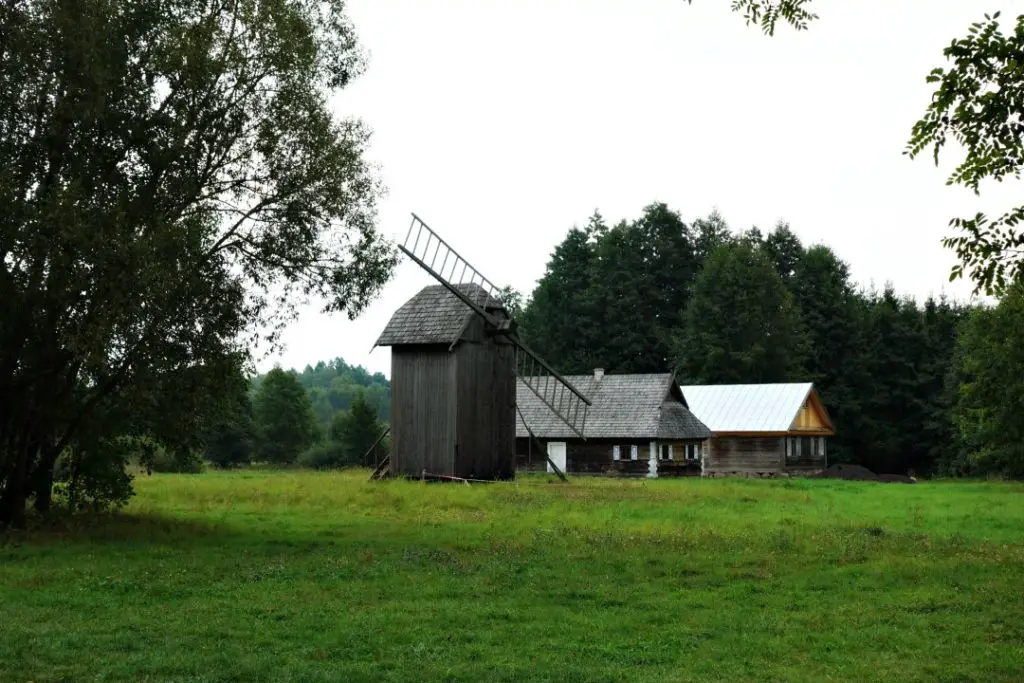 6. Get Scenic Views From One of the Observation Towers
There are several observation towers located throughout the forest. These are great to obtain an aerial view of a meadow or field. The closest one to Bialowiezais about half of a mile down the street from the Podlasie Open-air Museum.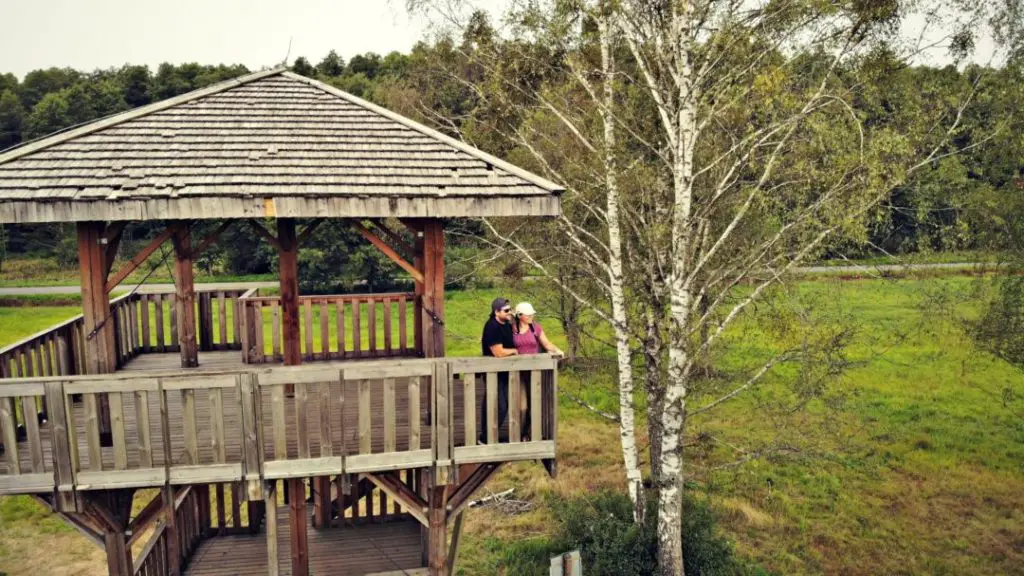 How Easy Is It to Rent Bikes in Bialowieza?
Renting a bike to explore Bialowieza is very easy and convenient. All the major hotels have rentals on-site and there are cafe bars and shops that hire bicycles. We rented our bikes from Kawa Bike Cafe in the Bialowieza city center.
Costs are about 5 zł per hour or 30 zł for 24 hours. They take cash or credit card. Bike chains are included in the price. The entire region is bike-friendly with bike racks at all major stops and locations.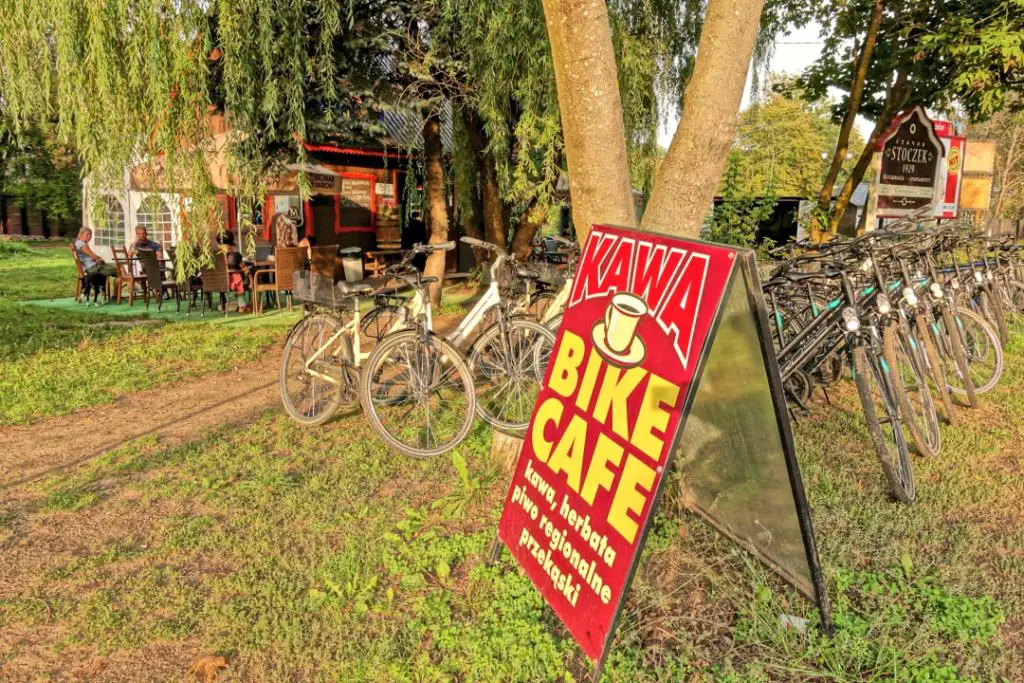 All Trails Explained in Bialowieza National Park
The following list outlines all of the available trails in Bialowieza.
Hiking Trails in Bialowieza
Yellow Trail: Bialowieza to Topiło (19 km)
Blue Trail: Bialowieza to Czerlinka Settlement to Zwierzyniec (17 km)
Red Trail: The Palaces of National Remembrance (14 km)
Blue Trail: Bialowieza to Siemianówka (41 km)
Yellow Trail: Bialowieza to Narewka (21 km)
Educational Paths (Must See)
There are five nicely narrated educational paths around Bialowieza. The informative signs are placed throughout the trail and are in both Polish and English.
These trails are a great way to explore and learn more about the park without a hired guide. We noticed a small ticket booth at the beginning of the trails, but in early September there wasn't an attendant present so we walked right in.
Palace of Power Trail (0.5 km)
Trail of the Royal Oaks & The Dukes of Lithuania (0.5 km)
Bison's Ribs/Zebra Zubra (3.6 km)
Forest Trees (4 km)
Landscapes of the Forest (5.4 km)
Long Distance Bicycle Trails in Bialowieza
Black Trail: Around Bialowieza and Bialowieza Clearing (13.5 km)
Yellow Trail: Bialowieza Cross the Border Trail (58 km on the Polish side, 146 km on the Belarus side)
Green Trail: Dubicze Cerkiewne to Topiło to Bialowieza (41 km)
Historical Bicycle Quest: "Famous and Well-known Bound Up with Bialowieza"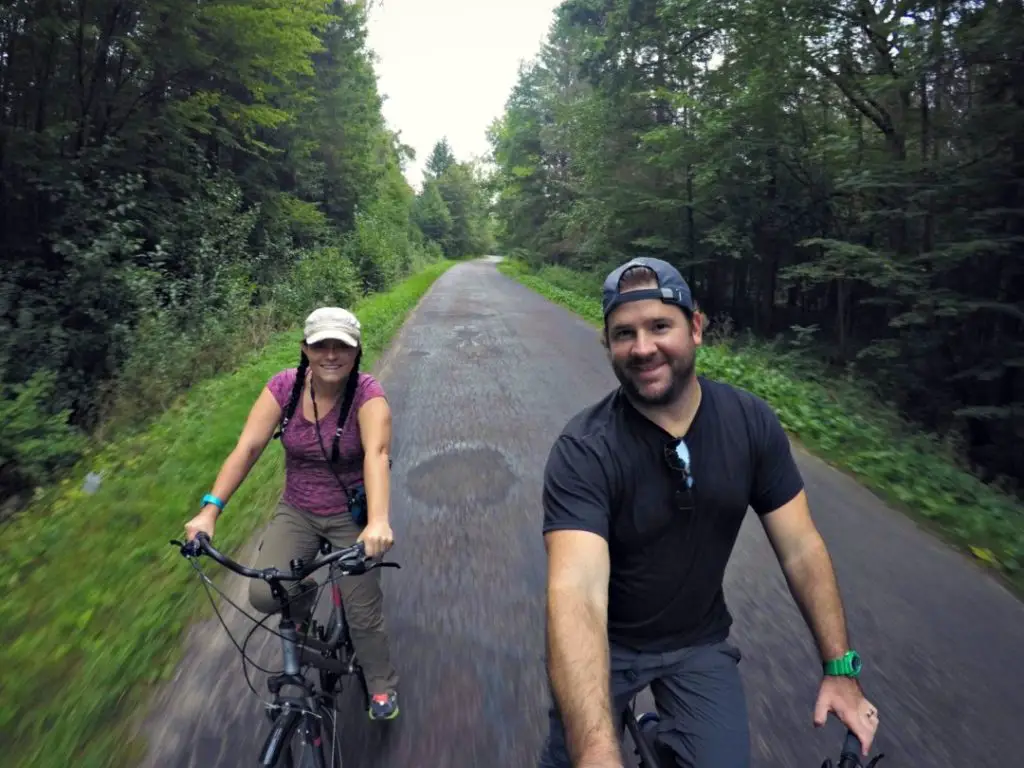 Nordic Walking Trails in Bialowieza
There are four routes with varying difficulty with a total length of about 30 kilometers.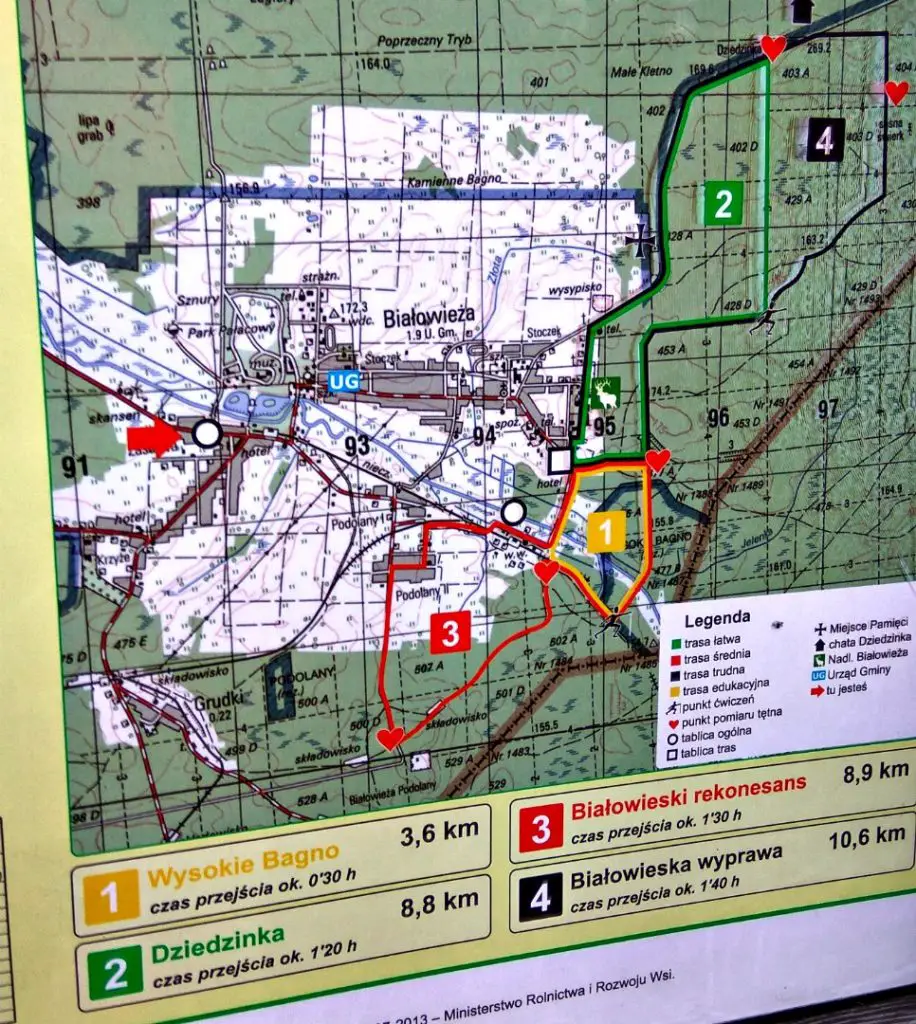 Cross-Country Skiing in Bialowieza
There are about 10 kilometers of cross-country skiing trails around Bialowieza. Some of the trails begin conveniently through Palace Park located in the center of Bialowieza.
Where to Eat in Bialowieza?
In addition to Carska and Restaurant Stoczek described below, there are a few other local restaurant options that are a little less pricey. Therefore, consider sampling pierogis at Pokusa or the more budget-friendly option of Babushka Bistro Bialowieza ("Grandma's Bistro") which has a nice outdoor seating area. These two options are conveniently located in the city center.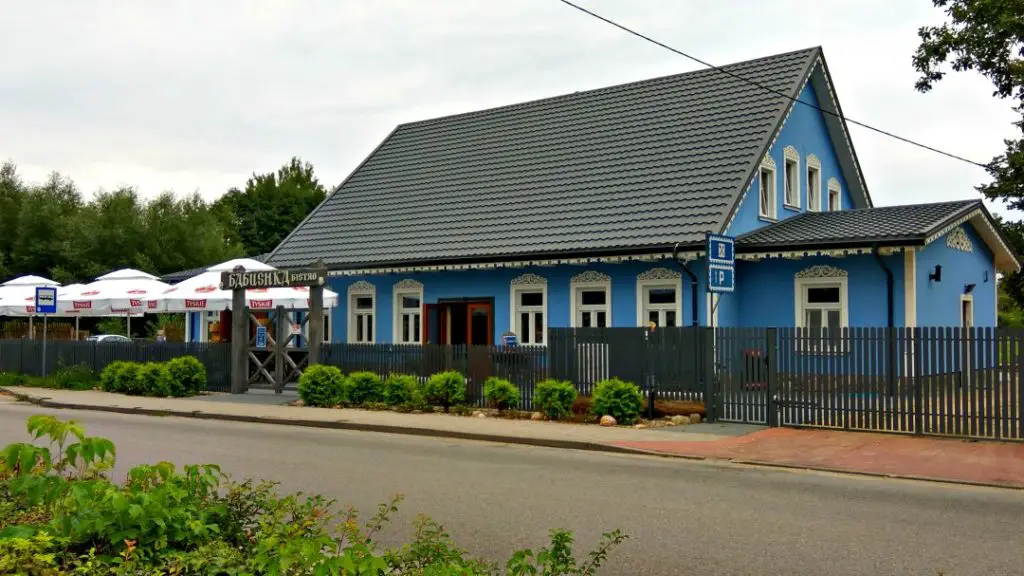 There is one main market in the town (Market Spożywczy Arhelan). If you're on a budget and want to do some light self-catering, you can find some necessities at the grocery store, such as:
Deli meats and cheeses
Bread and a small selection of cakes
Chips, fruits, nuts, candy, and energy bars
Containers of coleslaw and potato or egg salads
Canned fish products or fish salads in the refrigerated section
Yogurts and cereals
Instant noodles, soups, or mashed potatoes made with boiling water from a kettle
Beer, wine, spirits
The store is about a 1.5-mile walk round-trip from the city center, so it may be best to bike it.
Sample Biking Itinerary
Start the day by renting bikes. If your goal is to be out the entire day, be sure to bring water, snacks/lunch, cameras, and insect repellent.
Set off from Bialowieza city center and head towards the Open-air Museum of Wooden Architecture.  Stop at the small museum if interested. About a kilometer away you'll find an observation tower to climb to get aerial views of the meadow which is called the Narewka River Valley. This is also a popular location to see a lesser spotted eagle.
Next, continue to the small village of Pogorzelce. It lies approximately 3 miles (5 kilometers) west of Białowieża, Here there is a small shop called "Kresy Gallery" where those interested can shop for local art-based souvenirs.
Village of Pogorzelce
Pass through Pogorzelce, take the first right, and in a few moments, you'll reach Stara Białowieża, where you can stop and walk one of the educational paths, The Royal Oaks & The Dukes of Lithuania trail. Here you can observe a group of over 100-year-old oak trees and learn about some local history. Nearby you'll notice the picturesque Łutownia River. Leave Stara Białowieża and return to the main road to Teremiski.
There have been bison sightings in the meadows near Teremiski, so there's a very small chance of seeing them there. The road signs do warn to watch for bison! The next stop is the village of Budy.
Village of Budy
As you make your way to Budy you'll come up to the Krynica River. Stop on the small bridge to take a peek at the beavers' den which is visible from the road. In the past, the river had flooded from the sizable beaver dam. After Budy, you'll pass through two more small villages: Sioło Budy and then Zajazd (Zajazd myśliwski U Kolarza).
Throughout your tour, be sure to keep your eyes open for larger birds such as the raptor or a honey buzzard, or smaller species like woodpeckers or flycatchers.
Bison Breeding Reserve
Resume the main route and go to Zwierzyniec. Here you can see a replica of a bison statue (Pomnik Żubra) that once stood here from the tsar era. Just after Zwierzyniec, if you look into the forest you will see a large fence which is the Bison Breeding Reserve. It is not open to the public but plays an important role in growing the number of bison in the national park.
Czerlońska Droga | The Blue Trail
First, cycle towards Czerlonka. Right past the railway tracks, turn left onto the blue trail which is called, "Czerlońska Droga." This area offers the largest patch of coniferous forest on the Polish side of the forest. As a result, this is the main hangout for the Boreal Owl which often inhabits old coniferous trees.
Next, from Czerlońska Droga follow through to Jagiellońska Droga, still following the blue trail. After about 2.5 kilometers, the path will turn into a big gravel road it will turn into the black trail – Sinicka Droga.  Subsequently, you will now be headed towards Miejsce Mocy. Right behind the railway tracks, you will see a sign showing you the way to Miejsce Mocy.
Finally, follow Sinicka Droga back towards Bialowieza, where you'll be heading to the final stop at the Bison Show Reserve. If looking for some more places to explore, consider a visit to Wysokie Bagno Reserve and the Landscape of the Forest Path educational path.
What to Do in Bialowieza on a Rainy Day
If you are in town for a few days, you may experience a day of rain during your stay. In this case, grab an umbrella from your accommodation and consider visiting the area's museums, the largest being the Nature and Forest Museum.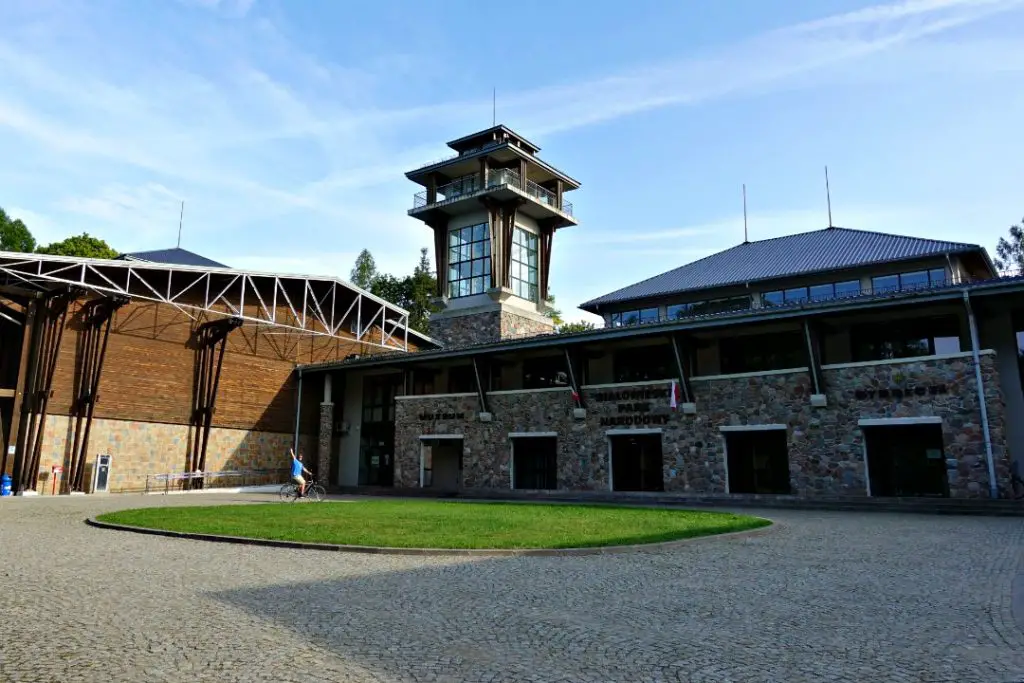 We had a rainy day and went for an easy nature walk through Palace Park reading the signs to learn all about the trees and foliage.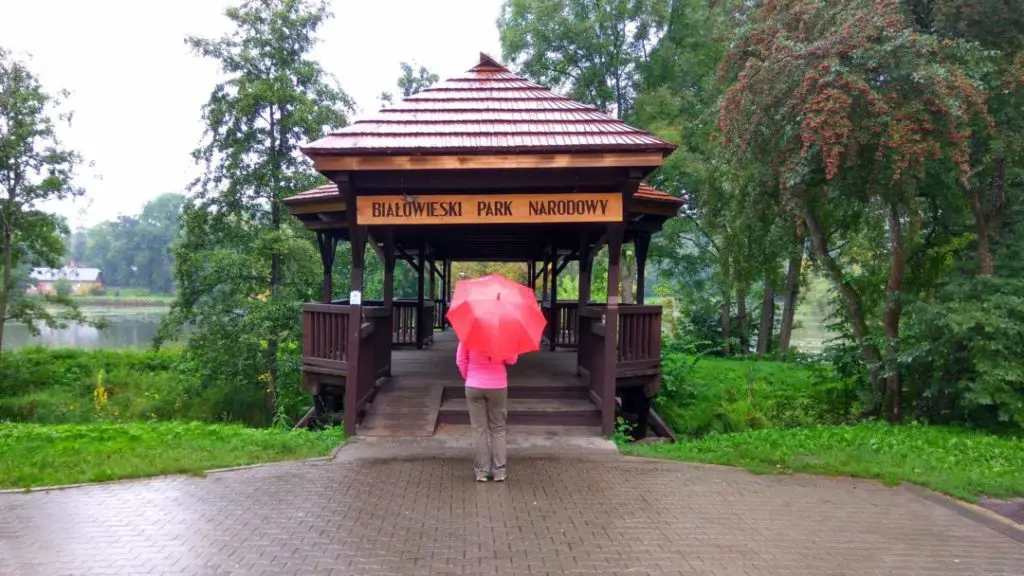 Enjoy an Indoor Pool!
Another option for both couples and families is to enjoy a pool, jacuzzi, or spa day at Hotel Bialowieza. They have a beautiful indoor pool with a hot tub that visitors can use for 40 zł per person. Of course, guests at the hotel can use it free of charge.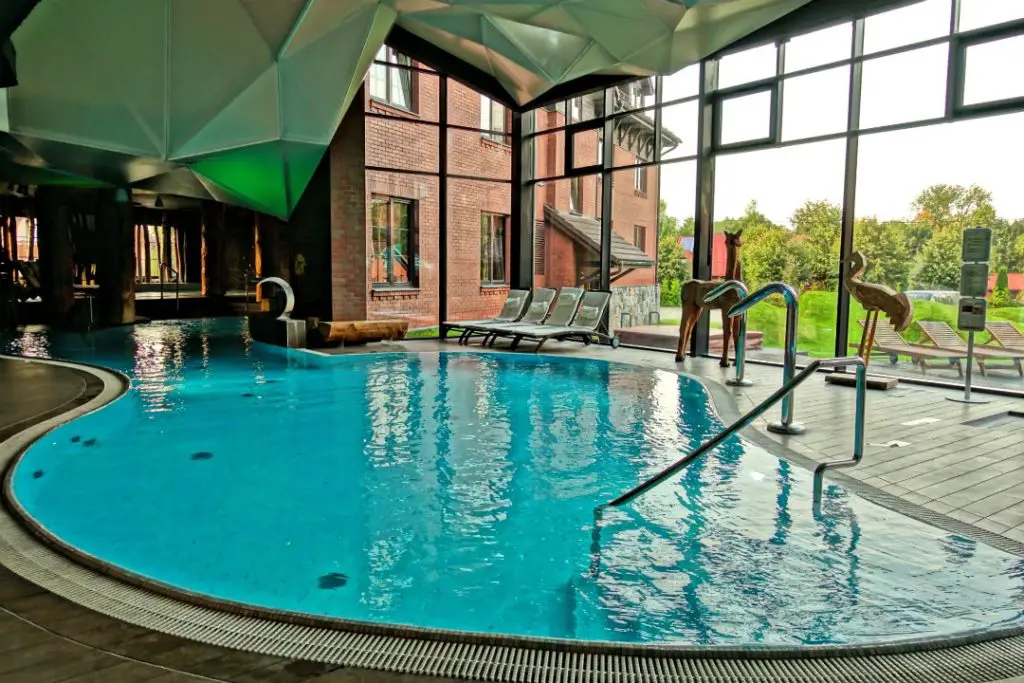 If you're not on a tight budget like us, another idea is to enjoy an afternoon exploring the local gastronomy. There are a few restaurants that serve more elegant cuisine. Close to the Belarusian border, Carska offers a special dining experience. It's housed in an old 1930's railway station, apparently built for the exclusive use of the Russian Tsar.
The restaurant is known for its rustic, game dishes, and fancy desserts. Also, it's part of a lovely hotel if you choose to spend the night (about USD 100 per night.) You will need to travel from the city center by car, taxi, or bike.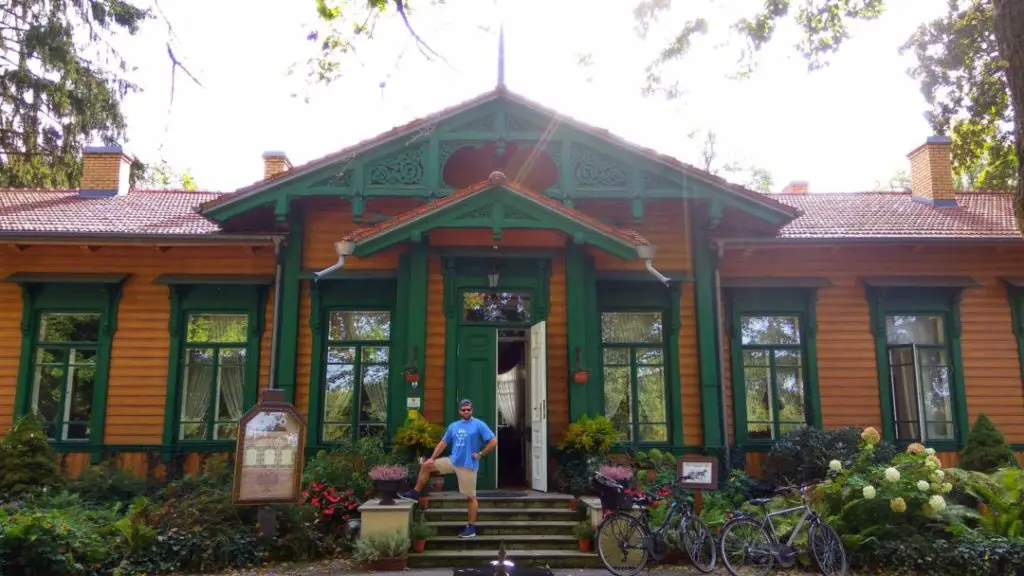 Also, Restaurant Stoczek 1929 is another restaurant serving up local fare. It is considered the best restaurant in the area. It can be reached by walking from the Bialowieza city center. Therefore, if walking is your only mode of transportation, then this may be your driest "high-end" dining option. They also offer guest house which gets positive reviews at rates from around USD 60 to 80 per night.
Day Trips from Bialowieza
Those that have a car or want to experience more in the Bialowieza Forest region can explore the following neighboring towns: Narew, Czyże, Hajnówka, Narewka, Dubicze Cerkiewne, Kleszczele, and Czeremcha. Czyże seems to be of particular interest due to the educational archaeological path that takes visitors through the various archaeological sites in the village. There are five burial mounds to visit: Lady, Kuraszewo in the nature reserve "Zamczysko," Kanmień, Kojły, and Zbucz.
Precautions and Practicalities
Below are a few precautions and practicalities to be familiar with before visiting Bialowieza Forest.
Getting to Bialowieza From Warsaw
The easiest way of using public transportation is to take the train from Warsaw Wschodnia to Białystok. Next, from the Białystok train station cross the tracks and you'll arrive at the Białystok bus station. Finally, you cannot purchase tickets to Bialowieza at the bus station, you must go in front of the bus station at Przystanek 059 and purchase tickets on the Voyager bus.
There are nonstop buses from Białystok to Bialowieza, and we highly recommend you take them. We took a picture of the schedule, see below.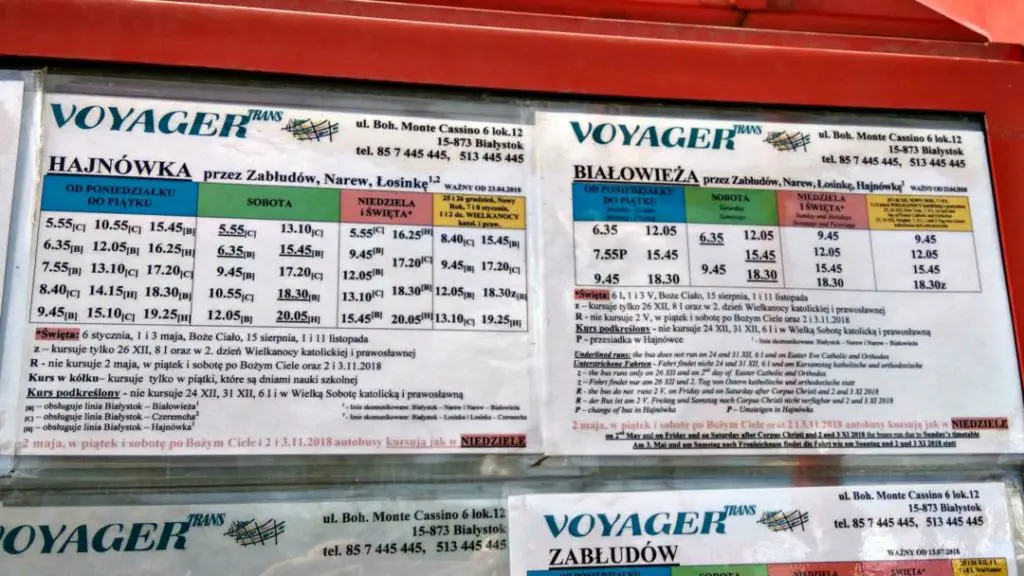 Drinking water in Bialowieza
Most importantly, the tap water is clean and safe to drink in Bialowieza.
Insects and Mosquitoes
Depending on weather conditions, the mosquitoes can be quite intense in the forest and around town. Therefore, be sure to pack pants, long sleeves, and repellent for days when the pests are out. Additionally, when we were on a trail near the Bison Reserve, Harry believes he pulled off a huge tick from his arm. Finally, take precautions and complete body checks to ensure you're tick-free during and after hikes. In warm weather, the market sells insect repellents.
Finally, are you headed to Bialowieza National Forest and have questions, comments, or suggestions? Feel free to contact us in the comments section below.