We kicked off the round-the-world trip in Buenos Aires, Argentina. Since we've begun following the concept of round-the-world trips, Harry and I have always thought, "We don't care how many beds you've slept in. How much came out of YOUR personal wallet spent a month. What your general opinion is of a particular city, etc."
Scroll Down to View Inside 7 Recoleta Cemetery Tombs Video
We always wished people would share their secrets. Like you know what would be more meaningful? DETAILS! If you found some places that are a great value for the dollar, why not share it with others? Did you stay in a great apartment? Where?! You did a great tour that was worth the money? With who?! Did you find a fun attraction that didn't break the bank? Do tell!
Best Free Things to Do in Buenos Aires, Argentina
As budget-savvy travelers, we want to highlight to other travelers places that don't eat up all of your travel funds. We want to share……our secrets!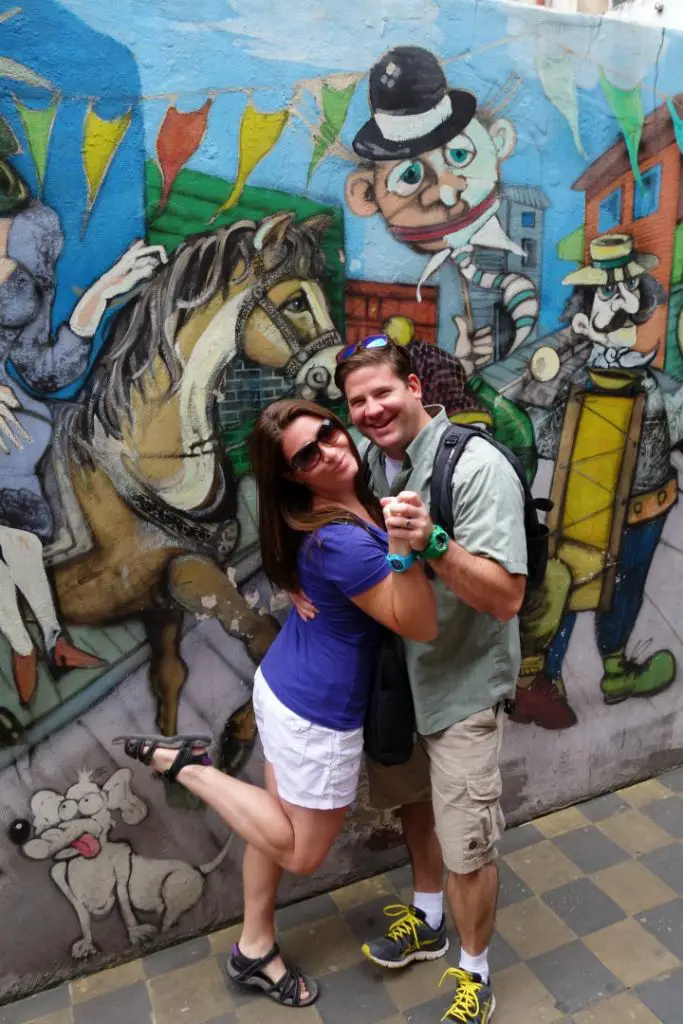 The following Buenos Aires attractions all are at no cost or minimal cost (as indicated). We walked or took the Metro to all locations. (Our studio apartment was located in Palermo Hollywood). We also don't rank them. We'd like to think of different strokes for different folks. See what may interest you!
Recoleta Cemetery
Take a walking tour of the Recoleta Cemetery and the Basilica Nuestra Señora. The Basilica is the second oldest church in Buenos Aires. It is located next door to the cemetery.
Inside 7 Recoleta Cemetery Tombs Video
Plaza de Mayo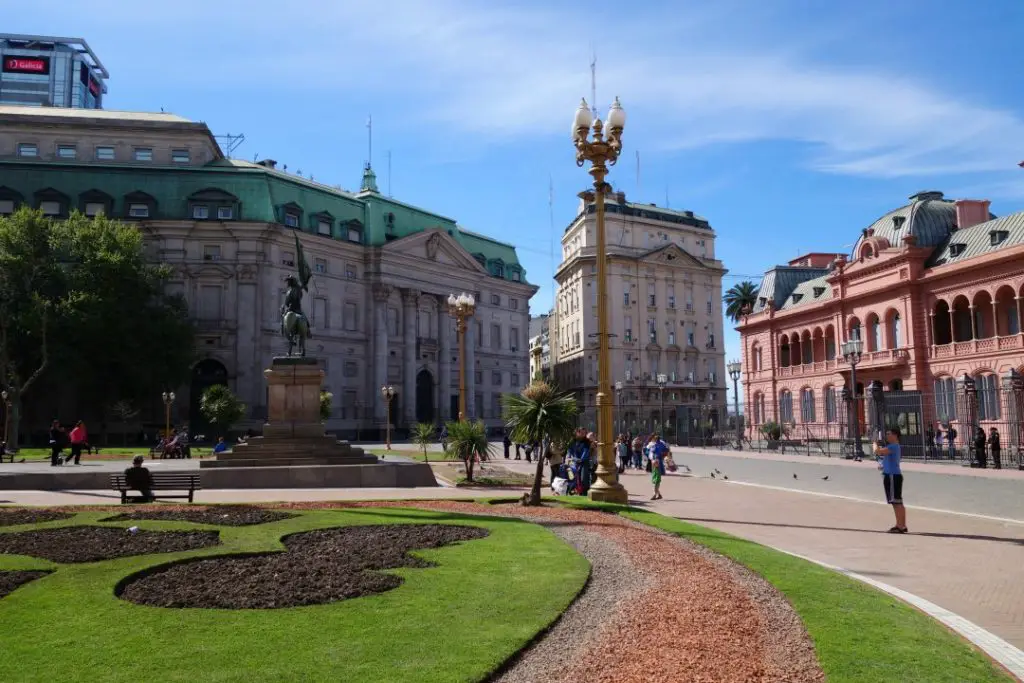 Take a walking tour of Plaza de Mayo, Catedral Metropolitana, and Casa Rosada.
Parque Tres de Febrero and El Rosedal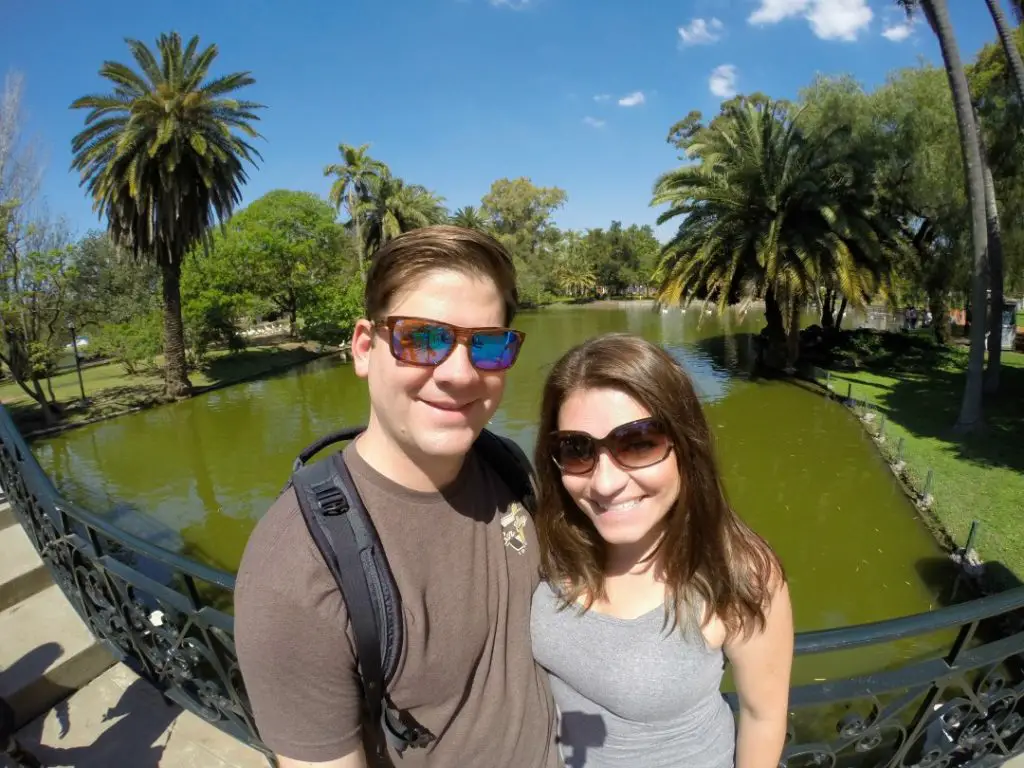 Explore the Parque Tres de Febrero and El Rosedal. It's a big park and rose garden with walking paths, paddle boating, and sunbathing. Grab a tasty fresh sausage sandwich at the street vendor in the park for a picnic. They cost a mere $2 USD each.
Hipodromo de Palermo – Palermo Horse Race Track & Casino
Bring a picnic lunch, snacks, and drinks to enjoy races in the stands. Otherwise, you cannot view the track from most of the restaurants or cafes on the premises.
Costanera Sur Ecological Reserve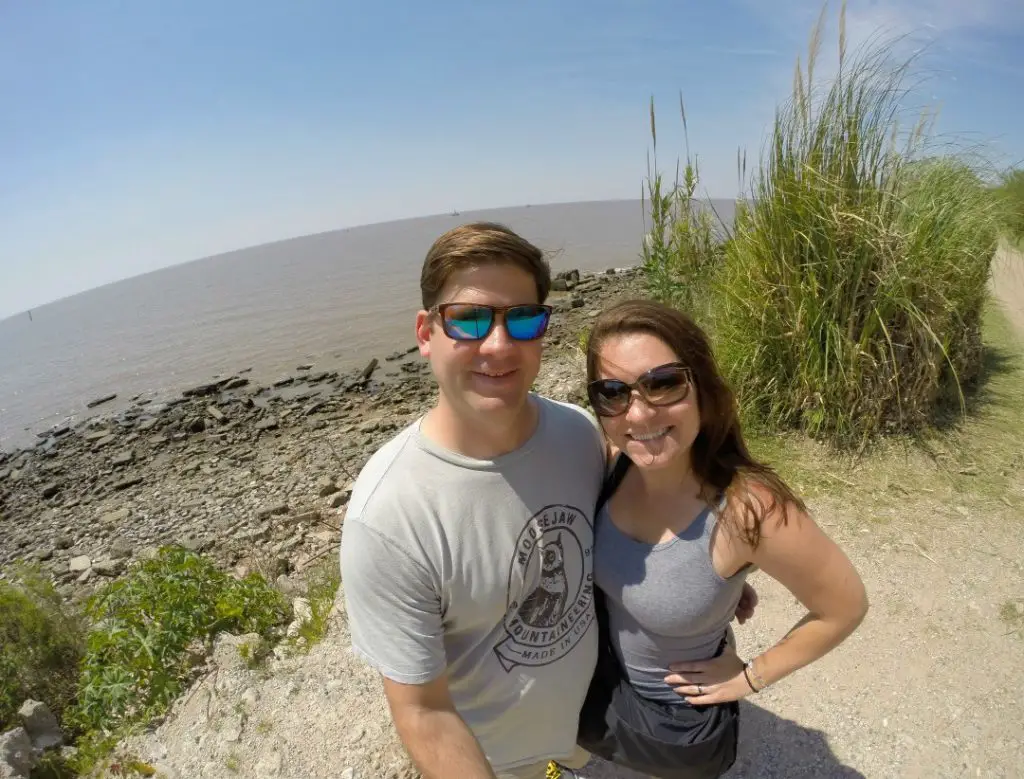 Walk for miles in an ecological reserve with bird viewing, areas for picnicking, and even exercise equipment. This is one of the few places to catch a glimpse of the Rio de la Plata.
Museo Nacional De Bellas Artes
When are art museums ever free? We spent the afternoon with Rembrandt, Gauguin, Van Gogh & Monet. Stop by the Floralis Generica which is located behind the museum. This large flower sculpture is a symbol of the city.
Jardin Japones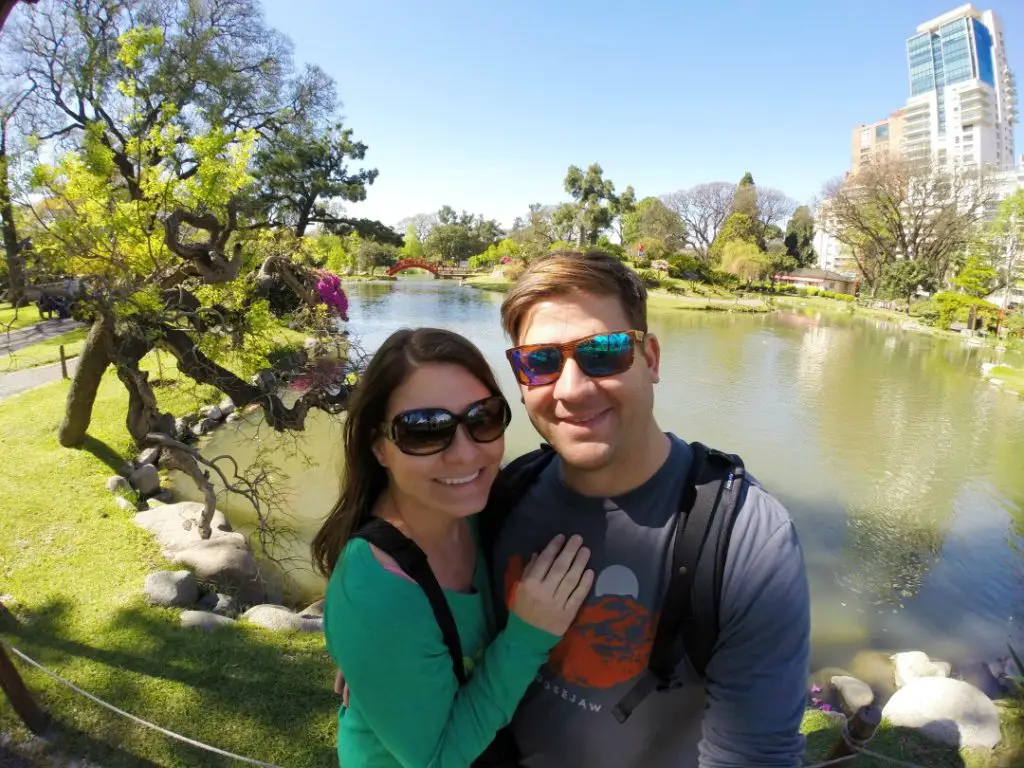 The Japanese Gardens are a quiet and serene place to escape the chaos of the city. Admission costs about $2 USD per person.
Teatro Colon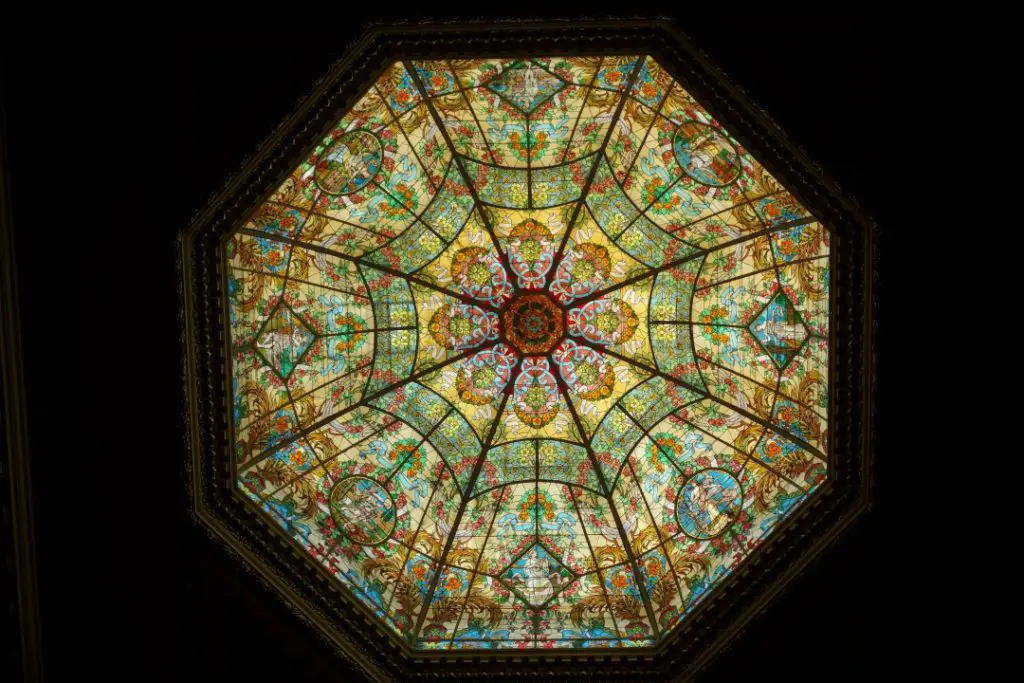 Visit the Teatro Colon for the free concerts on Sundays.
Av. 9 de Julio/Obelisco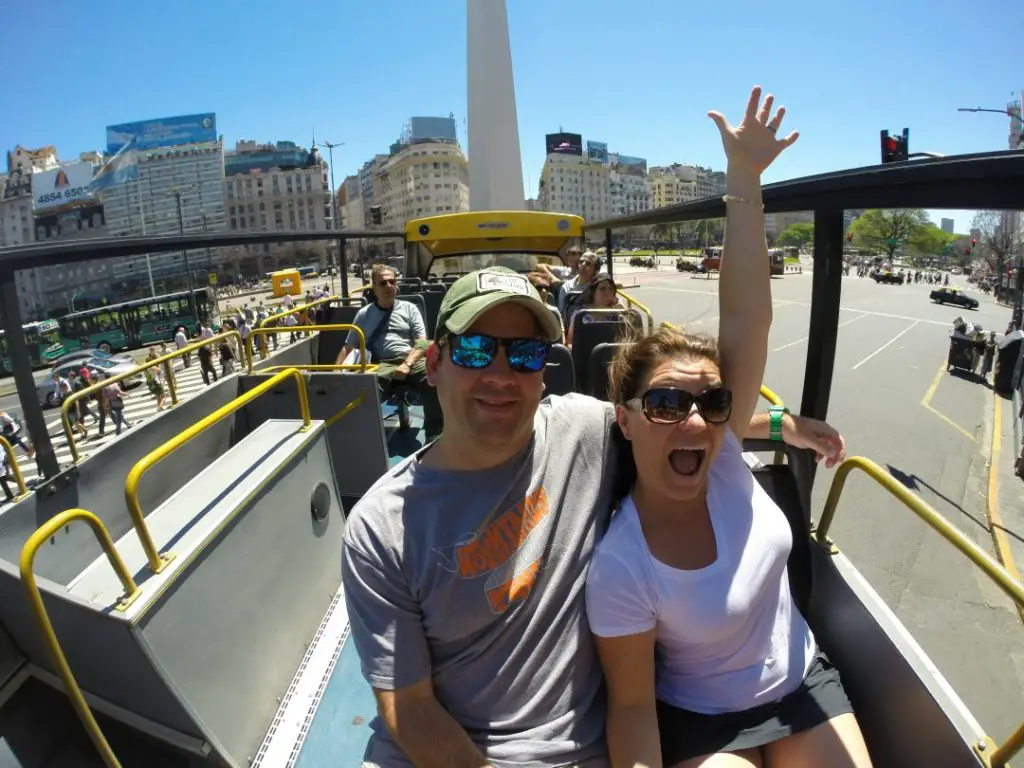 Enjoy walking tours of Av. 9 de Julio/Obelisco. Celebrated as the widest street in the world with sights of Obelisco which is a special monument and another symbol of Buenos Aires. Think of it as the Times Square of Buenos Aires.
San Telmo Sunday Market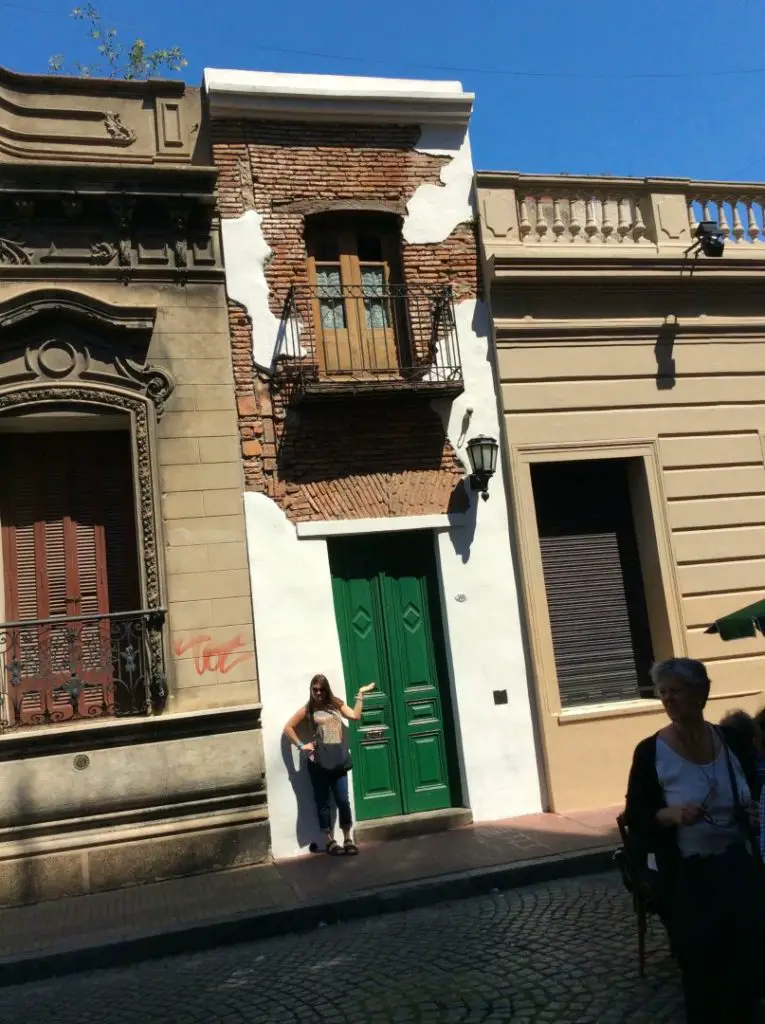 The San Telmo Market offers lots of street performers, crafters, and souvenir shopping. Stop by to see the Casa Minima, which is one of the tiniest houses in the city at only 8 feet in width. It's a fun travel oddity in Buenos Aires.
Great Attractions Worth the Splurge!
These attractions are definitely worth a splurge.
La Catedral
Come get a great underground tango experience! Lessons are given on Tuesday nights with paid entry. We paid approximately $17 USD for 2 admissions, 2 empanadas, and 2 bottles of wine.
Guanco Adventures
We took the El Tigre Delta Riverboat tour with Guanco Tours and it was easily our best day in Buenos Aires  We highly recommend booking a tour with Tomas Hughes, a knowledgable and engaging local guide.
Buenos Aires Hop On Hop Off City Bus Tour
Although touristy, we paid approximately $23 USD to ride the double-decker bus all day. Cheaper than a taxi, it takes you to all the major tourist points spanning the city. It lasts 24 hours (so if you purchase at 1 pm, it is valid until 1 pm the following day).
Fuerza Bruta
Our vote for the best night-time activity! High energy and great artistic performance.  We paid about $23 USD for two tickets. Tip! Go to the ticket booth near the Hard Rock Cafe to avoid any extra processing fees.
Travel Update – Fuerza Bruta Tour is currently touring in different cities around South America. Check their website for show locations and tour dates.
Do you have some great experiences to share from Buenos Aires? Share your expertise in the comments below!