For many travelers, this summer will be all about finding the best weekend getaways within a few hours of home. While the pandemic has been completely annoying in so many ways, it has allowed many of us to explore more of our own hometowns and nearby interests.
Adventurers living in major metropolitan areas, still have plenty of weekend getaway ideas to explore. These five getaways will provide the escape most of us are craving right now, without the need to travel too far. But relax, this is all about having fun. In fact, you may just end up making this a long weekend.
1. Coming From the North East
Vamoose to North Adams, Massachusetts—this ideal location is only a 3.5-hour haul from New York City and a three-hour drive west of Boston. While late spring is probably the ideal time to visit the northern Berkshires, it's still one of the best weekend getaways during the summer too. Few things help relieve the stresses of life fade faster than taking a hike along this segment of the Appalachian Trail.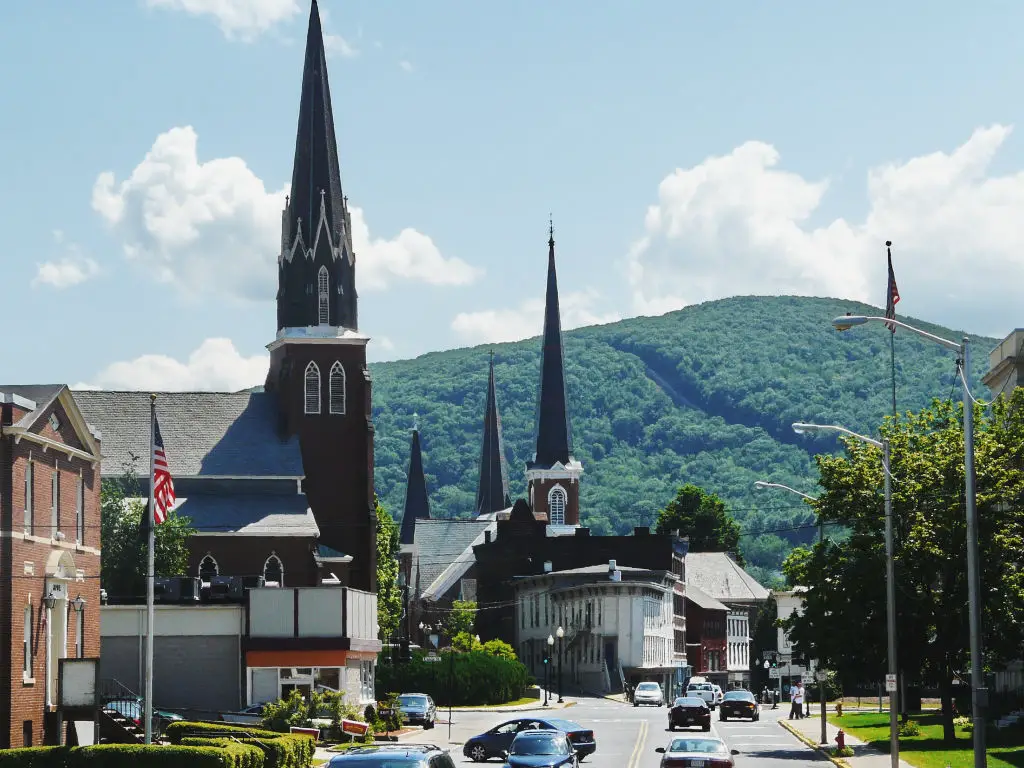 Birdwatchers will find ample amounts of wildlife activity in Lenox along the seven miles of hiking trails at the Audubon Society's Pleasant Valley Wildlife Sanctuary.
Where to Stay
Budget: Cozy Corner Motel (cozy, nostalgic, clean)
Mid-Range: Maple Terrace Motel (clean, comfortable, pool!)
Luxury: The Williams Inn (you won't be disappointed)
2. Coming From the Midwest
Hightail it to Starved Rock State Park, in Illinois. While it's a great place to visit any time of the year, during the late spring and early summer the wildflowers and waterfalls are in full effect. Also, the park's lodge and campground see relatively fewer crowds when compared to other main attractions in and around Chicago.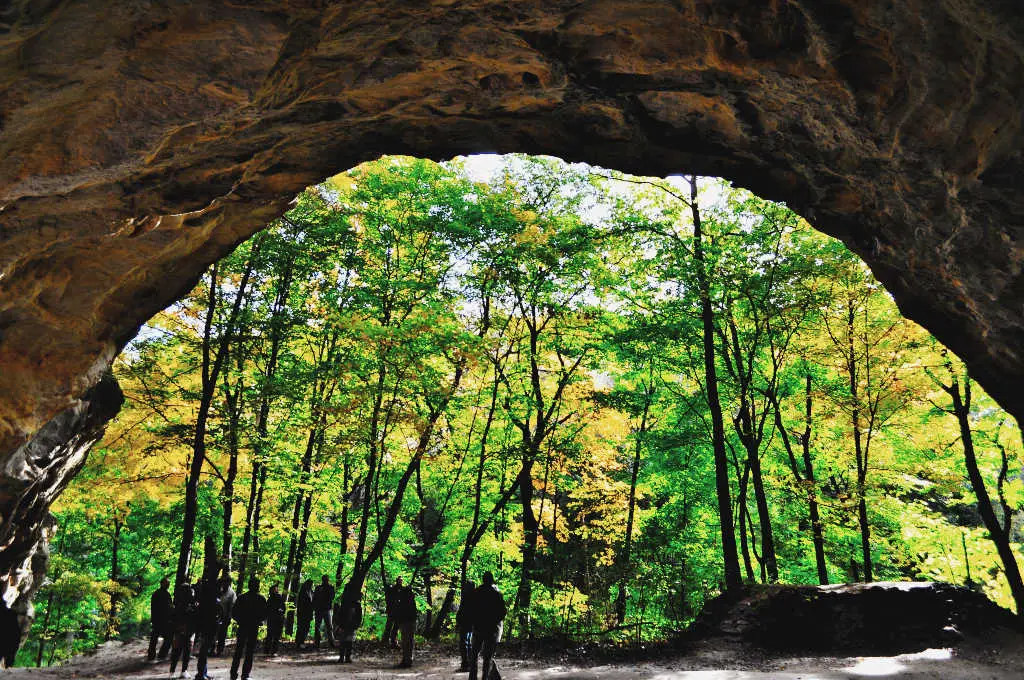 Visitors enjoy hiking along the 13 miles of trails to scenic bluffs and through sandstone canyons. Fishermen relish fishing for walleye and white bass along the Illinois River. Located about two hours by car from Chicago, the park has an impressive historic lodge, the Starved Rock Lodge & Conference Center, and a sprawling campground.
3. Coming From the South
Skedaddle to Ellijay, Georgia, located less than two hours from Atlanta. Known for its popularity with mountain bikers, there are plenty of other things to do here too, including flyfishing and hiking through the Chattahoochee National Forest. To really enjoy your time, we recommend that you stay in one of the many cabins.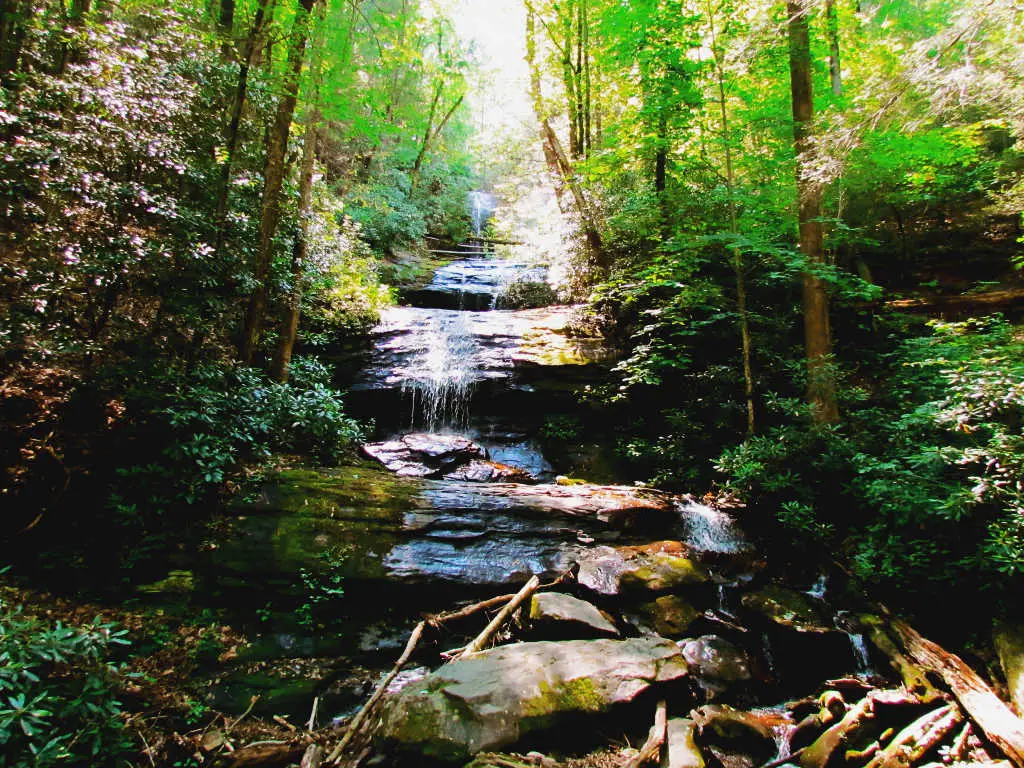 Where to Stay
Budget: Comfort Inn & Suites (indoor pool) or Swiss Puure Huus (one-bedroom)
Mid-Range: Mountain Oak Manor (two-bedroom) or Creek Haven (three-bedroom)
Luxury: Blue Ridge Bearadise Found with Decks and Hot Tub! (sleeps 8)
4. Coming From the West Coast
Fly the coop to Mammoth Lakes, California. It's a five-hour drive from L.A. or six hours from San Francisco. Mammoth Mountain is most renowned for its skiing, which stays open through Memorial Day—afterward, the resort provides lift-accessed hiking trails, mountain biking, and breathtaking gondola rides. Other options include partaking in your favorite water-based activity on Mammoth Lakes.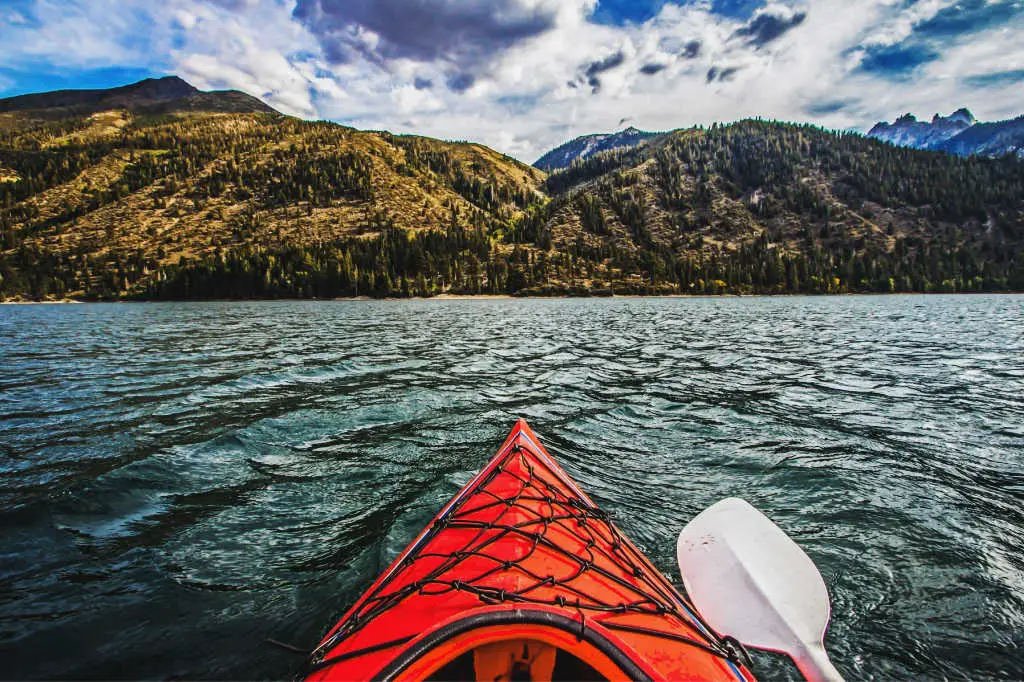 Need a motorhome? RVshare has rental campervans you can pick up in L.A. or San Francisco. Another great option is to stay at the Tamarack Lodge and Resort, which has individual cabins.
5. Coming From the Northwest
Go like lightning to Sisters, Oregon. The FivePine Lodge & Spa is only three hours from Portland and five from Seattle. Presenting personal touches like an intimate B&B, the privacy of a fabulously romantic destination, and cozy cabins nestled in the woods—the amenities pretty much guarantee a special weekend.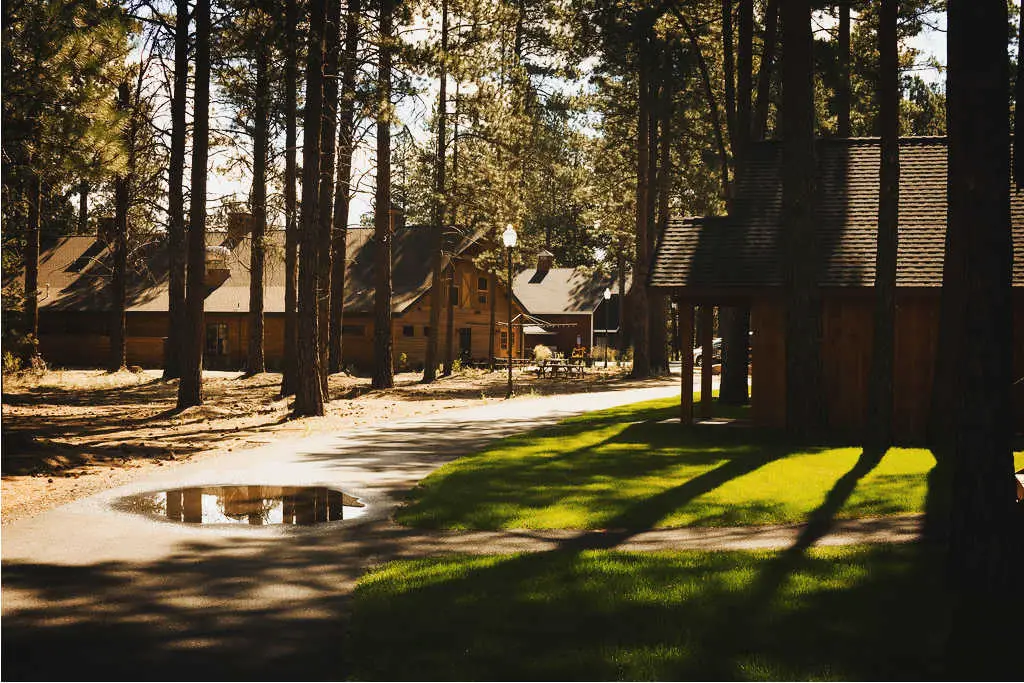 FivePine's is one of the best weekend getaways in the northwest. As a result, activities included on the on-site campus include the Shibui Spa, Three Creeks Brewing Co., the Sister's Athletic Club, and the Sister's Movie House. Also, there are three nearby golf courses and plenty of trails for hiking. Mountain biking enthusiasts will enjoy touring the nearby Deschutes National Forest.