During our recent trip to Sydney, Australia we couldn't believe how expensive everything got. During our last visit, things seemed much more reasonable, of course, we also had jobs and income back then. Regardless, during our latest visit, we were determined to have a great time on a budget, and we did!
Sydney Australia on a Budget | Yes It Can Be Done!
In 2008, we traveled to the state of Queensland in Australia. We spent two weeks visiting the Great Barrier Reef, the Daintree Rainforest, and the Whitsunday Islands. This time around, we wanted to explore the Australian wine country, especially the Margaret River and the Barossa Valley (near Adelaide) areas. We also wanted to spend time on the Gold Coast.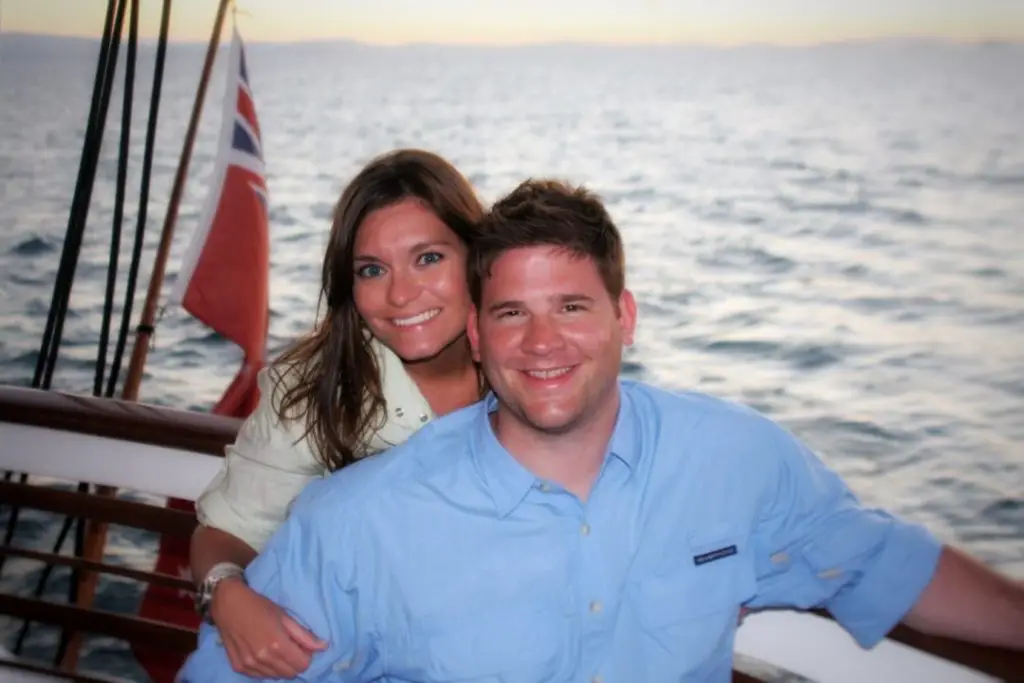 Nothing Ever Goes as Planned
We were initially planning to spend a month in Australia. There are so many interesting places to visit, and the continent is so vast, that we figured we'd need at least a month (to travel at our slow pace). But as we began researching Airbnb properties we became extremely disappointed and frustrated. The accommodations were mainly of a very poor value throughout the entire continent (and we looked everywhere).

Upon giving up on the hopes of landing a long-term apartment, we began researching hotels and hostels. Even badly reviewed, run down hostels were pricing out at over $100 USD per night. We considered Darwin, Brisbane, Melbourne, Sydney, Adelaide, but everything was really expensive.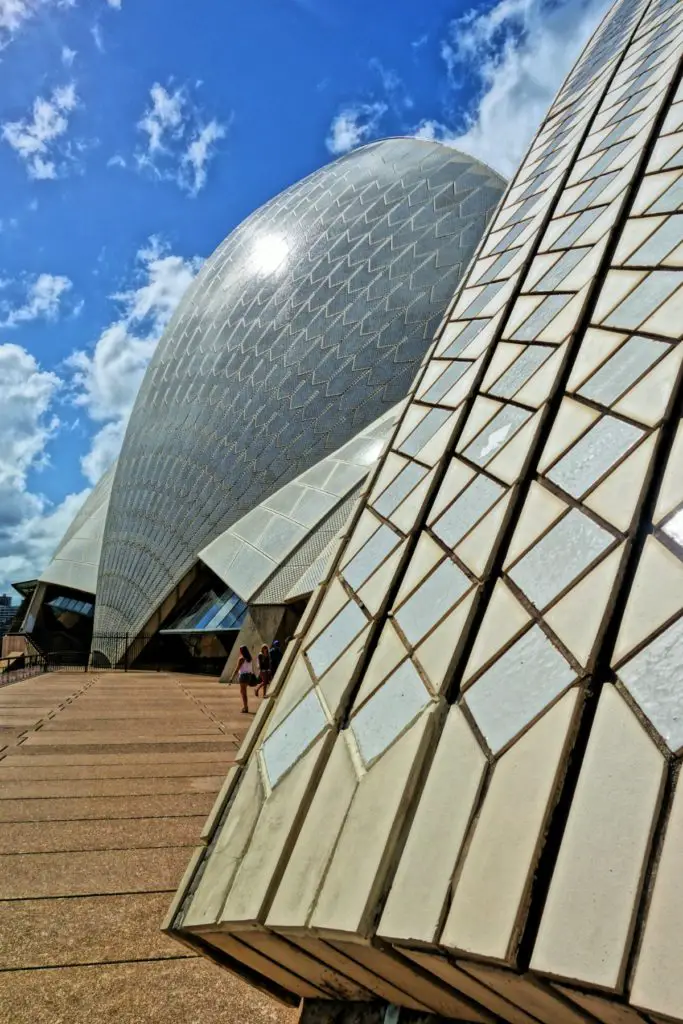 It was at this point that we became so frustrated with the price tag that came with visiting Australia that we decided to spend only one week in and around Sydney. (Besides, cheaper Southeast Asia was beckoning!)
Airbnb Saves the Day | Sydney Australia
We finally found this apartment on Airbnb in the Paddington neighborhood in Sydney. In fact, the only reason we stumbled upon it was that the owner had just lowered his weekly rate which caused it to fall into our budget.
The unit was very much a bachelor pad, but it was fully stocked, came with a washer, comfy bed, wifi (which the owner kindly upgraded his data package while we were there at no additional cost), and free parking.
As a bonus, it had views of the Fox Studios, the Cricket Stadium, and the Sydney skyline. The cost of this unit was a steep $96 USD per night WITH a $100 Airbnb voucher we applied. Ouch!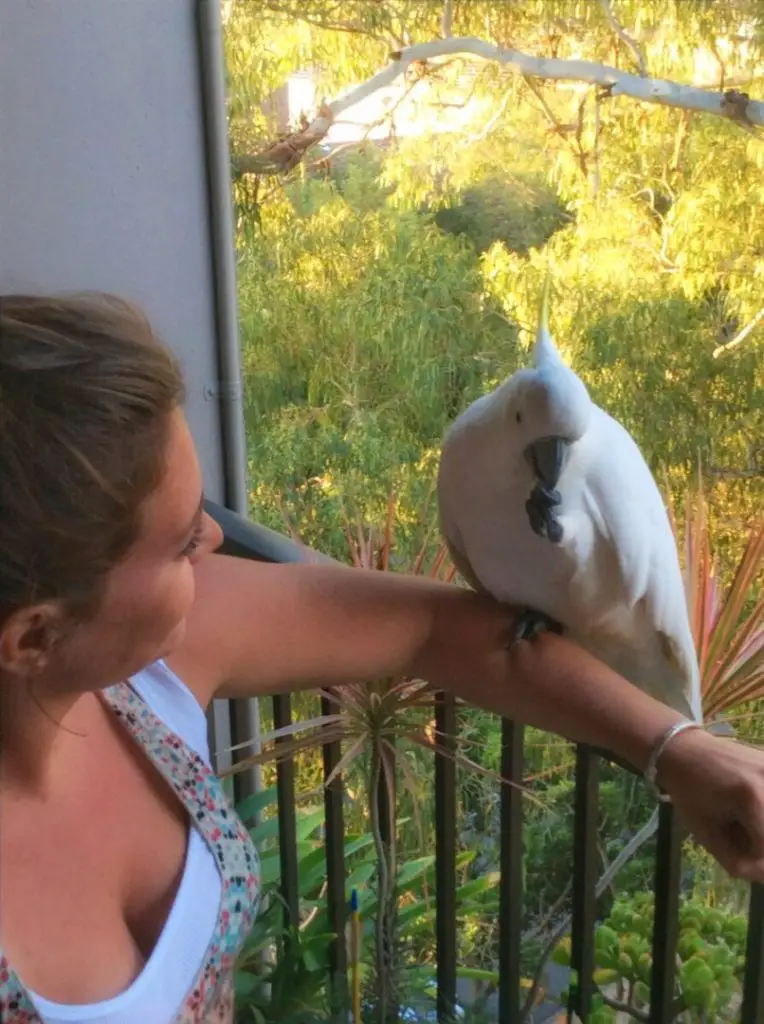 If you are a lover of animals, we have to mention a very unique perk that came with this unit. The owner leaves peanuts for guests to feed the wild, friendly cockatoos that make daily visits to the apartment. It was a special treat to experience these beautiful birds right on our own balcony. Often, during the late afternoons, we enjoyed cocktails with the cockatoos!
Getting Around Sydney Australia
Our first few days, we enjoyed touring downtown Sydney, Bondi Beach, Centennial Park, and the Sydney Harbour. We used public buses using the Opal Public transportation card that came with our apartment (very handy!) and did our own walking tour to explore these areas. The cost per ride was about $ 2 USD with rates being cheaper on Sundays.
Like many other world cities, Sydney is a great place to wander and explore for free. You can watch boats come in and out of the Harbour, take photos of the iconic Opera House, look for seals along the water, people watch, and enjoy the street quirky performers.
Sydney Habour Bridge Crossing | Yeah…No!
Since eating out was crazy expensive, we cooked our own meals and bought budget-friendly Australian wines to enjoy with dinners at home. We considered completing the Sydney Harbour Bridge Crossing but were disappointed to find out that it cost almost $600 for two people.
For day trips out of the city, we hired a rental car through Ace Rental Cars at ~ $35 USD per day. To save costs, we only rented the car for four days. (We used the Opal card and used the bus to reach the airport where the rental company was located. We then had the rental car to take us back to the airport upon our departure.)
Budget Tip
Take note, Sydney was by far, the hardest city that we ever had to drive in and navigate around. Signage is surprisingly poor, traffic is horrendous, and the city is an unorganized network of winding streets (very unlike the grid layouts we are used to!).
We didn't have service on our phone and even our map app wasn't working. Since we didn't want to rent a GPS, we did it all by really bad free maps! We had to purchase the E-Toll Pass online for tolls. If you rent a car, you will NEED this pass.
Hunter Valley Wine Region
Hunter Valley is one of Australia's premier wine regions located about 90 miles outside of Sydney. This day was the highlight of our trip to Australia. We explored this beautiful valley, stopping at a variety of boutique and more widely known wineries.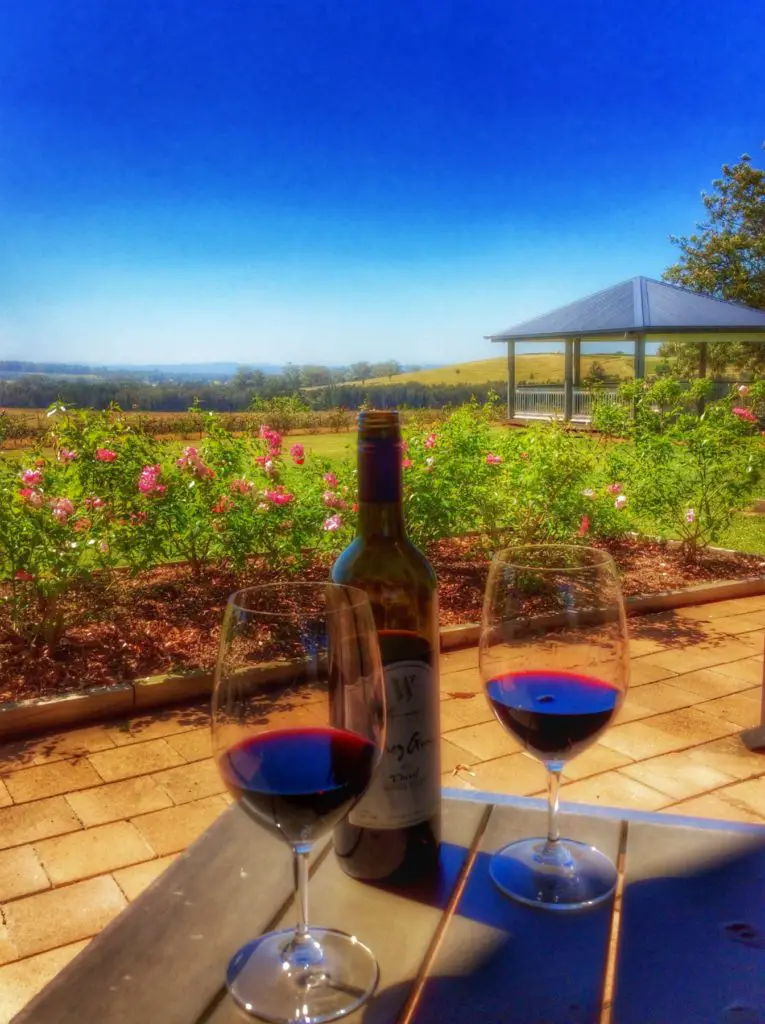 We enjoyed Piggs Peake, Ernest Hill, Tempus Two, and Bimbadgen Estate. Of course, wine tastings are FREE which is always helpful on a budget. Signature wines from this region include Sémillon and Shiraz.
Our love for wine made us splurge on another "wine excursion," and we dined at Twine, which is adjacent to Wynwood Estate. Dining al fresco on a beautiful sunny day, after viewing a family of kangaroos hopping in the vineyards made this a highlight on our RTW. If you are a wino like us, a day trip to Hunter Valley is a must while visiting the Sydney area. It really blew our expectations and gave us a renewed perspective on Australian wines.

Blue Mountains National Park
We took another day trip to Blue Mountains National Park located about 50 miles outside Sydney. The park actually has a blue hue that comes from the oil-producing eucalyptus trees that populate the area. A World Heritage site, the park features walking trails, waterfalls, and is known for the Four Sisters rock formation.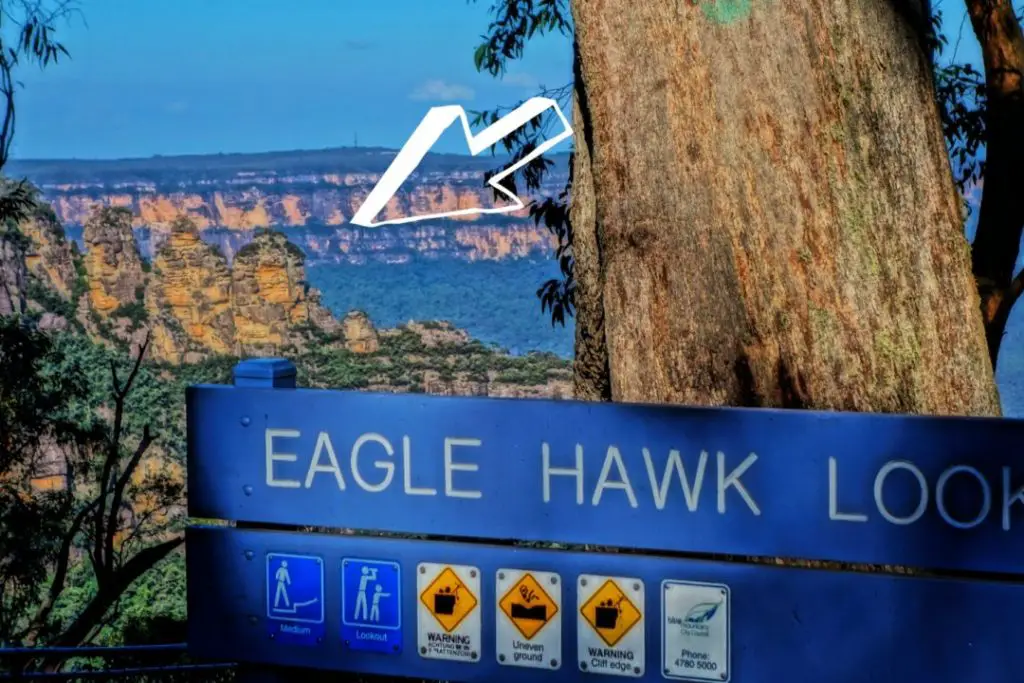 Budget Tip
Many visitors pay to park to view the Four Sisters rock formations. What people don't know is that if you simply keep driving past the visitors center, you can park for free and get a view of the natural landmark by going to the Eagle Hawk Lookout. We avoided the crowds and had the opportunity to enjoy the majestic view, alone on a secluded bench, without paying a cent.
Consider bringing a picnic to the National Park. There are many places to enjoy lunch with a view. We were so sick of sandwiches from our New Zealand road trip that we couldn't stand the thought of another slice of lunch meat.
We ate in nearby Leura at a new Thai restaurant and enjoyed a bottle of Australian Chardonnay. At the time, it was worth the splurge, but looking back we could have saved about $35 USD by sucking it up and picnicking instead.

With all expenses including apartment, rental car, petrol, groceries, wine excursions, and the food we came out to $204 USD per day. This total also includes airfare from Auckland to Sydney.
Does Sydney, Australia seem expensive to you? Have you visited the city or continent before? What were your best memories?