After traveling and living throughout Europe for nearly a year, we've seen a majority of the cities that we've set out to see. Following our visits, our perception of many cities has changed dramatically. For example, before departing on our round-the-world trip, who would have thought Vienna would rank as our number one most dangerous city in Europe? We sure didn't. However, Europe has gone through some significant changes in the last decade.
Never in a million years would we have linked Vienna with personal safety concerns. However, learning first hand that military surplus stores that use to sell 200 units of pepper spray a year, now are selling 200 units of pepper spray a day, it quickly changed our perspective. Additionally, during the few days we were in Vienna the Chief of Police was quoted telling women, "Women should in general not go out on the streets at night alone." This does not sound like the Vienna, nor the Europe, we envisioned visiting.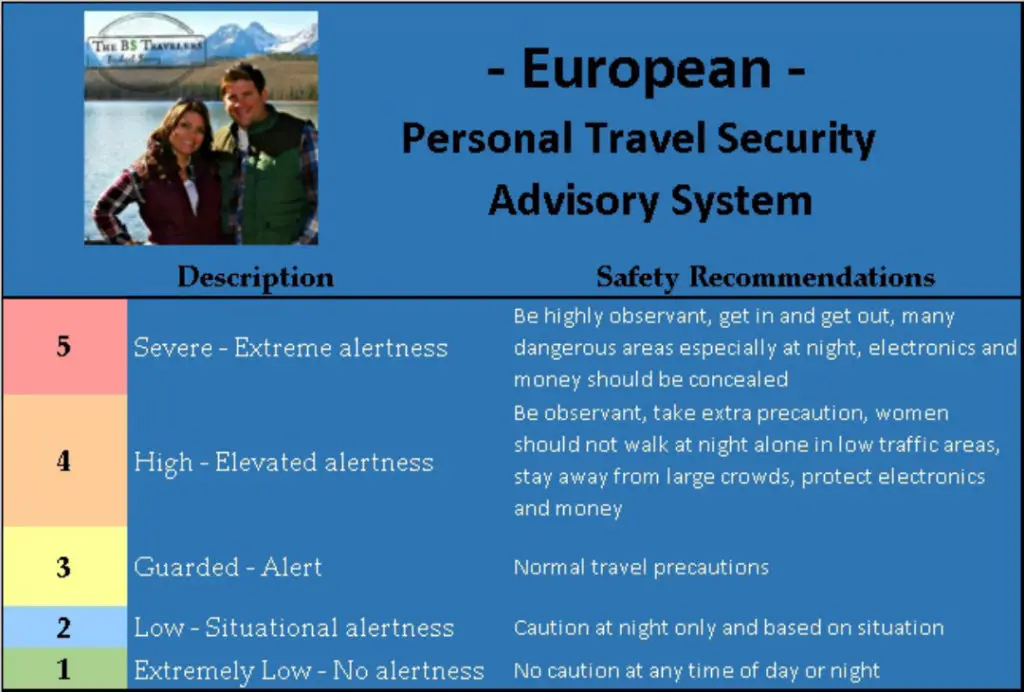 The world seems to be getting exponentially more dangerous. Based on recent events and upcoming summer holiday planning, we wanted to share our opinion on what you may expect when visiting Europe.
Safest Cities in Europe to Visit List
We decided to rank each major city that we visited from the most dangerous to the least dangerous. We also added a personal risk rating. Of course, your opinion may vary, but remember this is based on our comfort levels and experiences. No matter WHAT always follow your GUT.
If safety is your number one priority, we highly recommend visiting any of the cities with a risk level of 1 (green).

What do you think are the safest cities in Europe? Do you agree with the list above?  Please let us know in the comments section below.
The recent terrorism episodes hitting European Christmas markets has scared off many travelers. If you're looking for the safest Christmas markets to visit click here.
Best Christmas Market in Europe | Budapest is Traditional Fun and Safe!