Romantic getaways in Europe can be found in Europe's most romantic cities. Let's face it, Paris is over! It's time to consider some of the new most romantic destinations in Europe. We have never been travelers who paint travel experiences with an unrealistic paintbrush. It's naive to turn a blind eye as to what is happening around the world. In the last few years, while living and traveling through Europe, we've had a huge shift in our perception of the continent.
Romantic Getaways Europe
Eastern Europe use to be the less desirable region to visit, whereas Western Europe was perceived as the "Rick Steves' Europe" with many Americans taking their first 'Grand Euro Trip' to tourist hotspots such as Rome, London, and Paris.
In the last few years, Western Europe has completely lost its appeal. Dig deep into the news and you'll see that many of Europe's largest cities have become increasingly crime-ridden and unsafe. Not to mention, the heightened security levels due to the risk of being prime terrorist targets.
If you think the police will help you, think again.
Increased Police Presence
When touring around many cities in Western Europe, you're likely to see a substantial number of police with machine guns, sometimes in full tactical gear. You'll be approached by an endless number of scam artists and thieves looking for easy prey.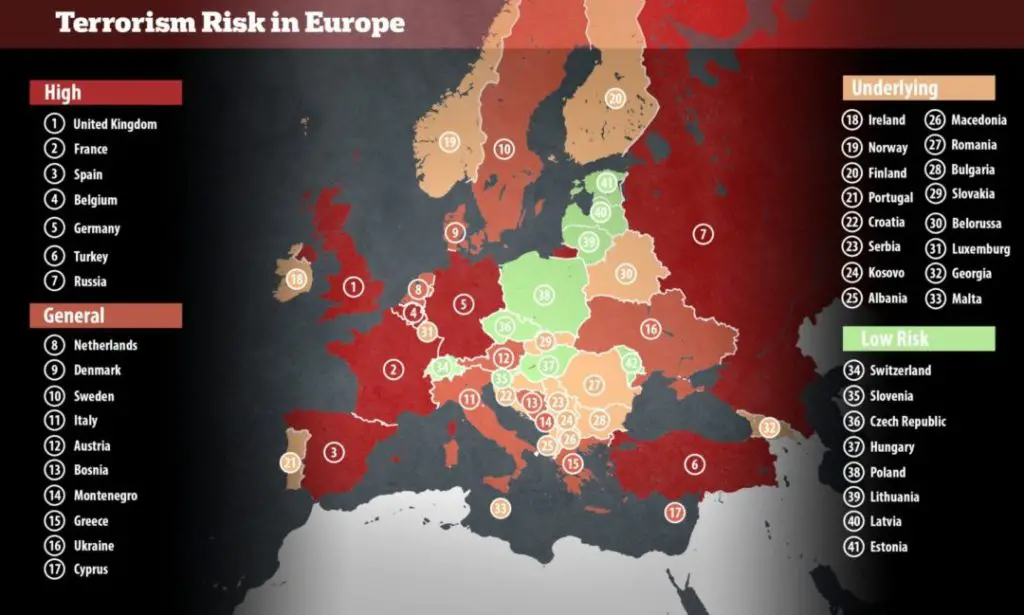 Instead of spending your time enjoying the sites you'll be spending your time watching your back, making sure that your luggage or camera doesn't get stolen. Does this sound like a relaxing or romantic vacation?
Many will counter this with statistics arguing, "Statistically, the chance of something happening is fairly low." Sure, we'll agree. After all, we're from Chicago. Our point is, once you've seen the sites, why spend any more time than you have to in a place where you have to be in a constant state of alert?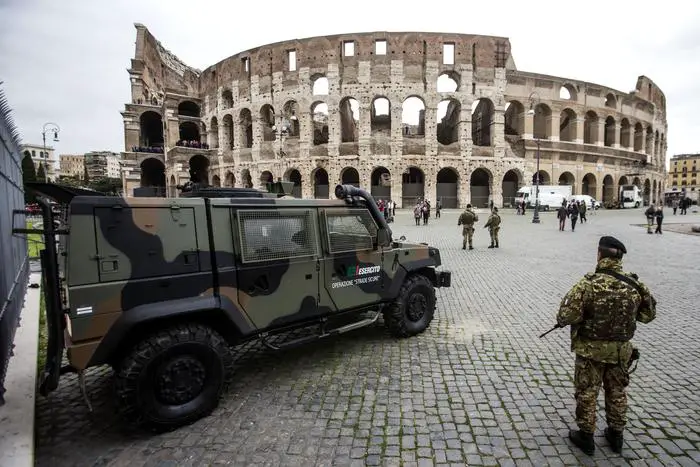 Unnerving to Walk Around in a City
When we traveled through hotspots like London, Rome, Paris, Brussels, Amsterdam, we always felt on edge. It's unnerving to walk around a city and see soldiers with machine guns and armored vehicles zooming up and down the streets because they're on high alert for terrorist activity.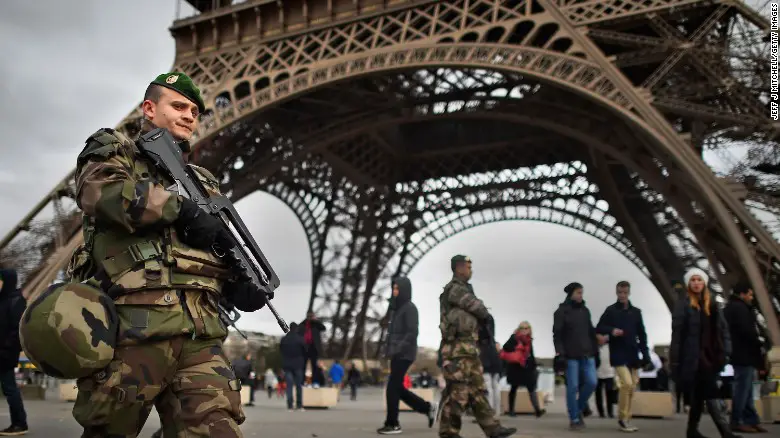 It's disgusting to see so many concrete barriers scattered in public places to prevent pedestrians from being run over. Forget spending time and money in cities in which you must avoid exploring at night for fear of being in the wrong place at the wrong time. Looking over your shoulder in a constant state of heightened awareness is not the ideal way to spend your time. Trust us.
Just last week, Canada issued a travel warning for Canadians traveling to France due to an elevated threat of terrorism. China issued a similar warning for its citizens in November 2017. Sadly, Paris is currently experiencing riots and an increase in violent street crime.
Bullet-Proof Glass at the Eiffel Tower
A bullet-proof glass wall now stands at the base of the Eiffel Tower to help provide extra protection against terrorist attacks. To make it even more unappealing, Paris was just ranked the second most expensive city in the world. Let's face it, for the average traveler, Paris is no longer the romantic City of Lights that it used to be.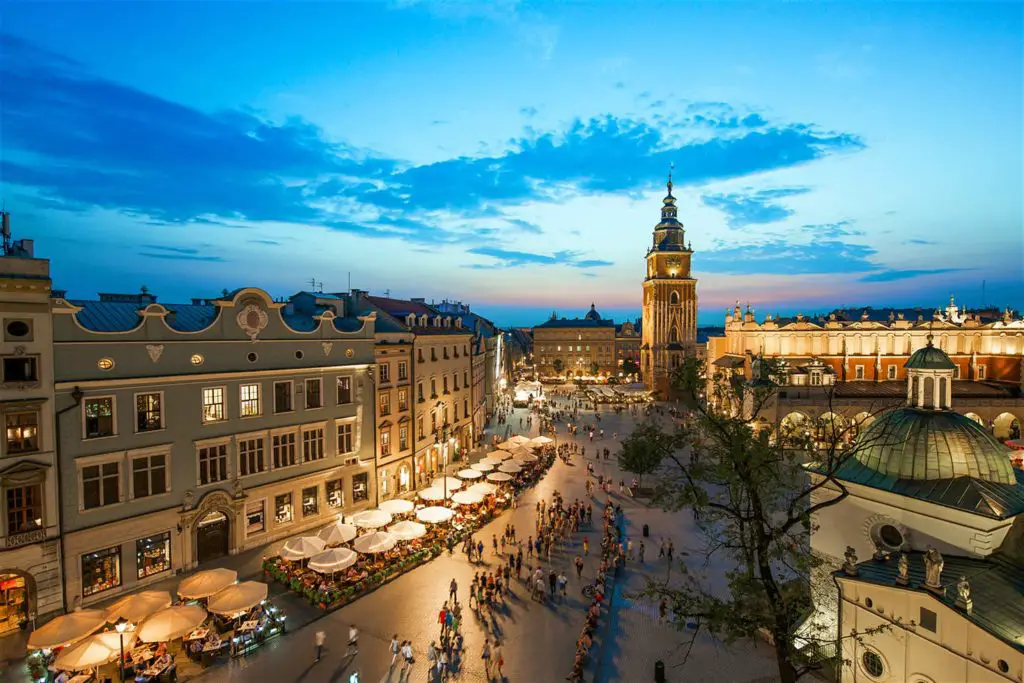 Fortunately, Europe is a big place where you can still find quiet charms without the fear of becoming another gruesome statistic. You're on holiday! Escape to a place where you can still enjoy a quiet stroll late at night and let your guard down. Isn't life back at home stressful enough?
These are our top picks for the new, most romantic getaways in Europe. You can travel in these cities at any time during the day or night and pretty much not have to worry about being the victim of a crime.
Tallinn, Estonia
Tallinn is the crown jewel of the Baltic region. The city is whimsical and charming, with a distinct medieval vibe unlike any other city in Europe. About 60 percent of tourists only spend the day here as part of a cruise ship itinerary, so evenings are often peaceful and free from mass tourism.
Part of Tallinn's allure is that it is spectacular in any season. When laced with snow, the city becomes a serene, winter wonderland. Lovers can stroll arm in arm, drinking mulled wine while exploring the Old Town. Later, couples can warm up in saunas, cafe bars, or in the many cozy restaurants. In summer, during the White Nights, the days are long and evenings are short; perfect for day trips to explore nearby national parks and watch for wildlife.
Santorini, Greece
Santorini has to be one of Europe's most romantic destinations. The white cave houses built on the remnants of an extinct volcano make the island dreamy and picturesque. The entire island is an amazing geological wonder with dramatic cliffs, black sand beaches, and miles of volcanic coastline.
Santorini is also very tourist-friendly with great Greek food, the ability to explore by ATVs on the main roads, and accessible, cheap, public transportation. The Greek architecture only adds to the allure. A hotspot for destination weddings and honeymoons, Santorini is a truly special piece of paradise.
Great Budget Stay: During the shoulder season spotlessly clean villas were as low as USD 28 a night.
Split, Croatia
It shouldn't be a surprise that Split ranks high on our list of the best romantic cities in Europe. In our opinion, it's the perfect combination of dramatic scenery, sexy beaches, and ancient Roman architecture.
There are few places in Europe where you can step off a plane and be greeted to swaying palm trees, Mediterranean weather, and turquoise waters. There's something here for every type of couple.
Foodies will love the fresh seafood and local wine. Adventure seekers will appreciate all the outdoor sports like hiking, canyoning, kayaking, and rock climbing. History buffs can marvel at the Ancient City of Salona, Diocletian's Palace, or Klis Fortress.
Those that are looking for the summer party will find the dance clubs, Ultra Europe, and sailing booze cruises. Smack dab in the middle of Croatia, Split is also a great choice for day trips to explore more of one of Europe's safest countries.
Budget Travel Tip: Avoid traveling here in July and August when Split is at the height of tourist and cruise ship season and prices for accommodations surge.
Lake Bled, Slovenia
With an Instagram hashtag of #IfeelsLOVEnia, no doubt Slovenia is a place where romance can be found. Lake Bled looks like the backdrop of a fairy tale, with snow-capped mountains and a crystal clear lake with a mystic island dropped in the center.
The area is perfect or couples looking to reconnect because everything to do here offers an opportunity to disconnect: hiking, canoeing, rowing, biking, and sailing. Be sure to capture your love with a special photo of the heart-shaped frame that sits next to the lake.
Budapest, Hungary
If you're considering a romantic destination for the winter season, look no further than Budapest. To celebrate the magic of holidays, the entire city becomes festively decorated with the most beautiful light displays. Couples can explore the Christmas markets, enjoy the Nutcracker Ballet at the Hungarian Opera House, and take a ride on the beloved Christmas tram. Budapest also has one of the best outdoor ice skating rinks in Europe. If you're looking for a quiet place to retreat with your significant other, head to the Pest side of the Danube River. The Fisherman's Bastion and Gellért Hill offer some of the dreamiest winter photos to capture in Eastern Europe.
---
Of course, Western Europe still has its charms. For all travelers planning a trip, we recommend spending less time in the metropolitan areas and more time in the smaller cities and villages. Two of the most romantic places in Western Europe; Venice and Assisi.
Venice, Italy
What makes Venice so sexy and enticing is that there is no city like it on the planet. The canals, floating gondolas, and infamous sunsets over Saint Mark's Square make it a popular destination for proposals and honeymoons. Evenings are when Venice takes on the most romantic backdrop. Couples can get lost in the maze of alleyways and appreciate the picturesque landmarks, such as the Rialto Bridge and Piazza San Marco, when they are illuminated at night.
Budget Travel Tip: This unique gem does come with a cost though. The crowds can be overwhelming and suffocating, especially in the height of summer. Come in the shoulder seasons, when the city becomes exceptionally quiet in the evenings and the prices are significantly lower. Venice is beautiful at any time of year.
Assisi, Italy
Assisi was my favorite stop on our tour of Italy. Romantic cobblestone paths lead you around this picturesque hill town, overlooking the most beautiful views of the Italian countryside. In the evening, the pathways are softly lit and quiet.
Much of Assisi is centered on the life of Saint Francis, however, there is a ton of Roman history here too. There is currently an excavation site that we were lucky enough to visit. An earthquake revealed two ancient Roman homes buried beneath the city. How often do you get to explore an active, ancient Roman excavation site? Contact the visitor center to inquire when tours run.
Great Budget Stay: We stayed in a lovely, budget-friendly B&B right in the heart of Assisi.
What European cities do you find utterly romantic? Please let us know in the comments section below.