Veliko Tarnovo was one of our favorite stops on our month-long tour of Bulgaria. We arrived without really knowing what to expect and left feeling extremely amazed that this is not a more well-known European destination. Therefore, we decided to help out future travelers by creating a travel guide to Veliko Tarnovo.
Veliko Tarnovo Bulgaria | What to See and Do
We spent five nights in Veliko Tarnovo. Many may argue it was too long, but we are slow travelers and were in no rush to leave our breezy balcony with these amazing 180-degree views.

With such affordable prices, we were able to treat ourselves to a few nice dinners out and enjoy a few bottles of Bulgarian wine overlooking Tsarevets Fortress at sunset (from our apartment). That alone made it worth the long stop.
Veliko Tarnovo is one of the oldest settlements in Bulgaria, therefore, it is often considered a central gathering place. In the summer months, it hosts many special events and festivals.
During our visit, there was great energy in the city with the 19th Annual International Folklore Festival, The Count of Monte Cristo outdoor play, and the weekend laser and light show on the Fortress. Summer in Veliko Tarnovo does not disappoint! Here is our insider guide to all Veliko Tarnovo has to offer!
Tsarevets Fortress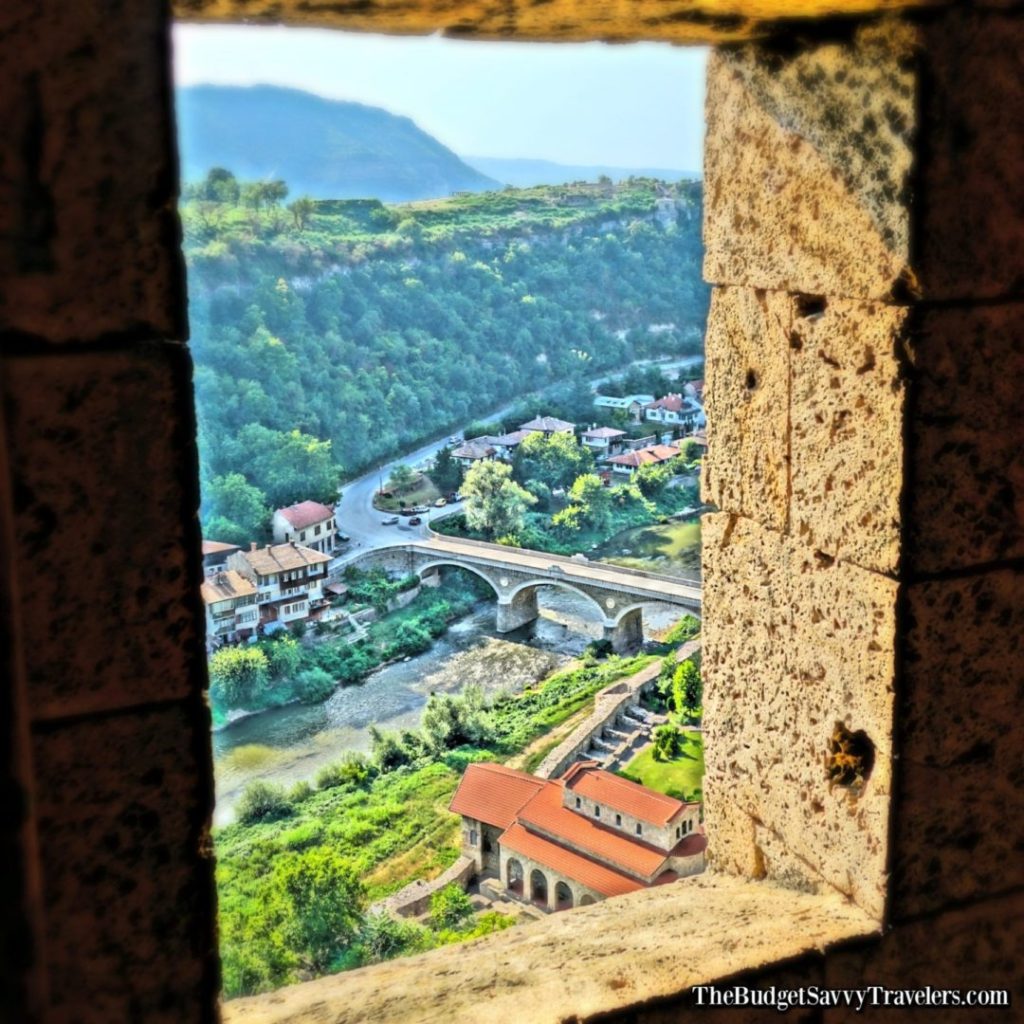 Truly the highlight of Veliko Tarnovo, Tsarevets Fortress is a stunning backdrop to this old medieval city. Although the site looks massive, it takes just about two hours to fully explore.
Read up on its history beforehand though, because there isn't much signage or information provided on a self-guided tour. The cost per person is 6 LV per person (~$3 USD).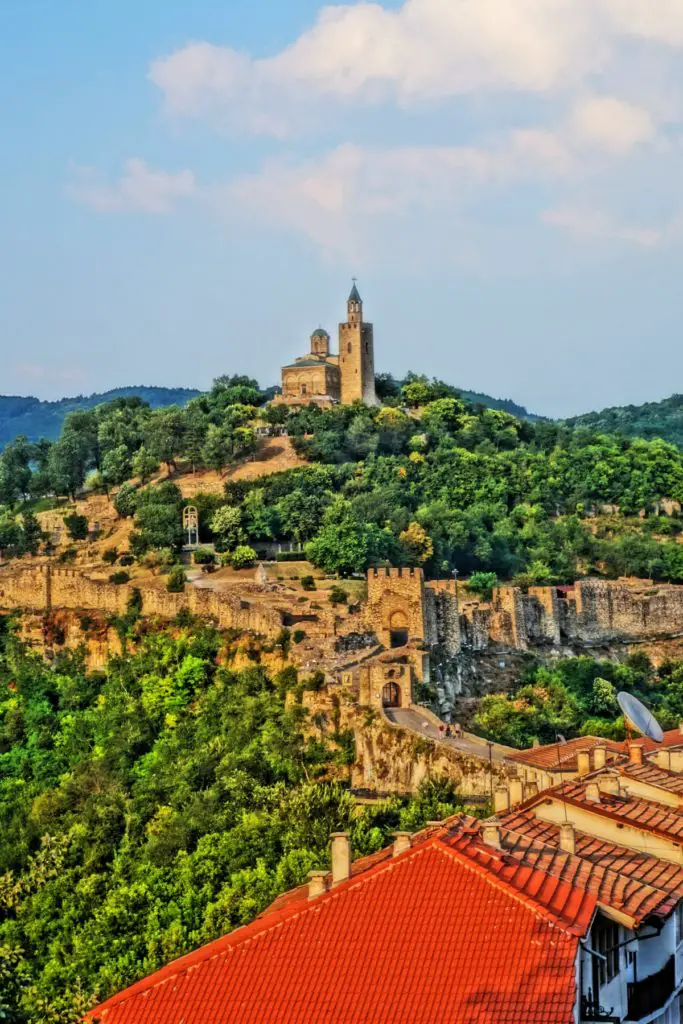 Budget Travel Tip
On select weekend evenings, there is a 15-20 minute sound and light show that comes off the fortress.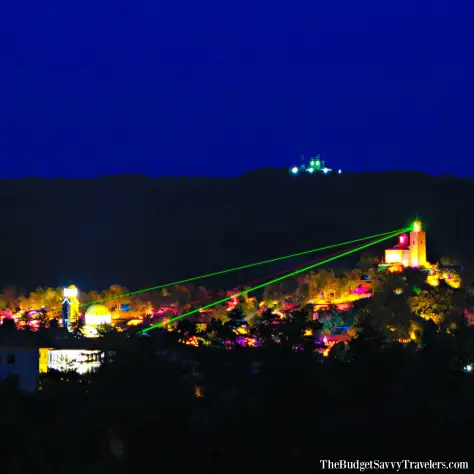 You can pay for tickets (12.50 LV per person), but we enjoyed the show from our balcony for free with candles and wine.
See how we spent our day in Veliko Tarnovo
Monument of Asenevci
Take a walk over the Stambolov bridge (built in 1892), to reach this massive monument which is dedicated to the four Bulgarian kings. Constructed in 1985, it is situated on a beautiful terrace above the Yantra River. It offers a magnificent view of the old town and the surrounding area.
Skywalk
Just off the main strip, there is a small walkway that locals refer to as the skywalk. Make the stop to "walk the plank," take in the great view, and contemplate if you'd be able to bungee off the edge! Check out the view from our VLOG below and hear about how we got into a fight with a local on the bus ride into town.
Find out what happens when all hell breaks loose on our bus in Bulgaria!
Accommodation
We stayed in an Airbnb apartment with a fantastic, energetic host. If you are planning on visiting here, try to book this apartment. It's worth it just for the balcony alone! The unit is on the top floor of a quiet apartment building. Views here could cost you $500 a night in any other city in Western Europe during the busy summer season. Another bonus is that the main bus station is right below, making it easy for backpackers and long-term travelers. At $35 USD a night, it was a steal!
Best Local Eats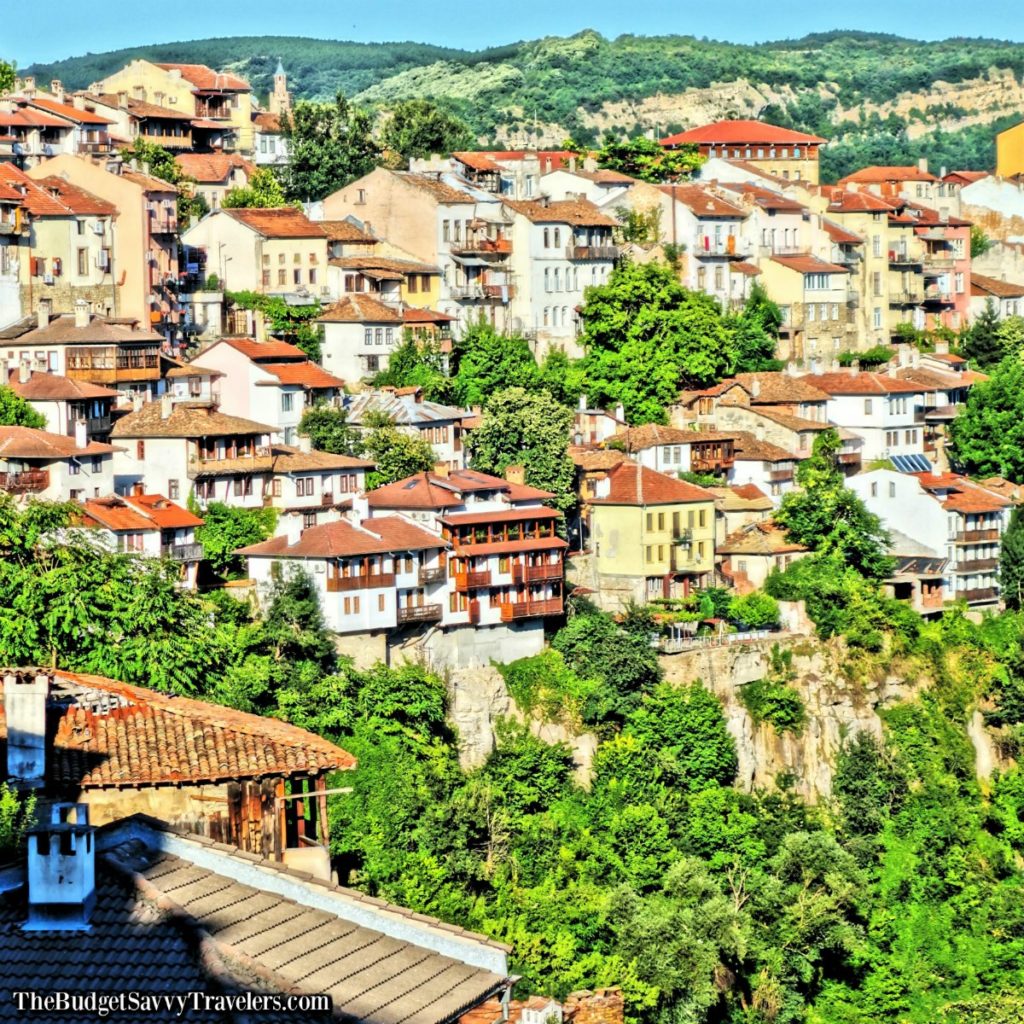 We tried a few different restaurants during our stay and we have to recommend Ресторант "Щастливеца" 1 (Restaurant "Shtastliveca" 1). Many menu items are prepared in cast iron skillets that are simply divine!
We tried two pork skillet dishes, served with potatoes and cheese and they were delicious. And no joke! Order their famous Biscuit Cake! We had a great, romantic, dinner experience over traditional Bulgarian dishes. Highly recommend!
Best Place for a Sunset Drink/Cool Down
We enjoyed Lino Bar for the cheap drinks, friendly staff, and great views of the river and the Monument of Asenevci. In addition, they have these huge outdoor cooling fans which helped us cool down on a really hot touring day. They also have a menu with inexpensive eats.
Best Place for a Coffee or Happy Hour Drink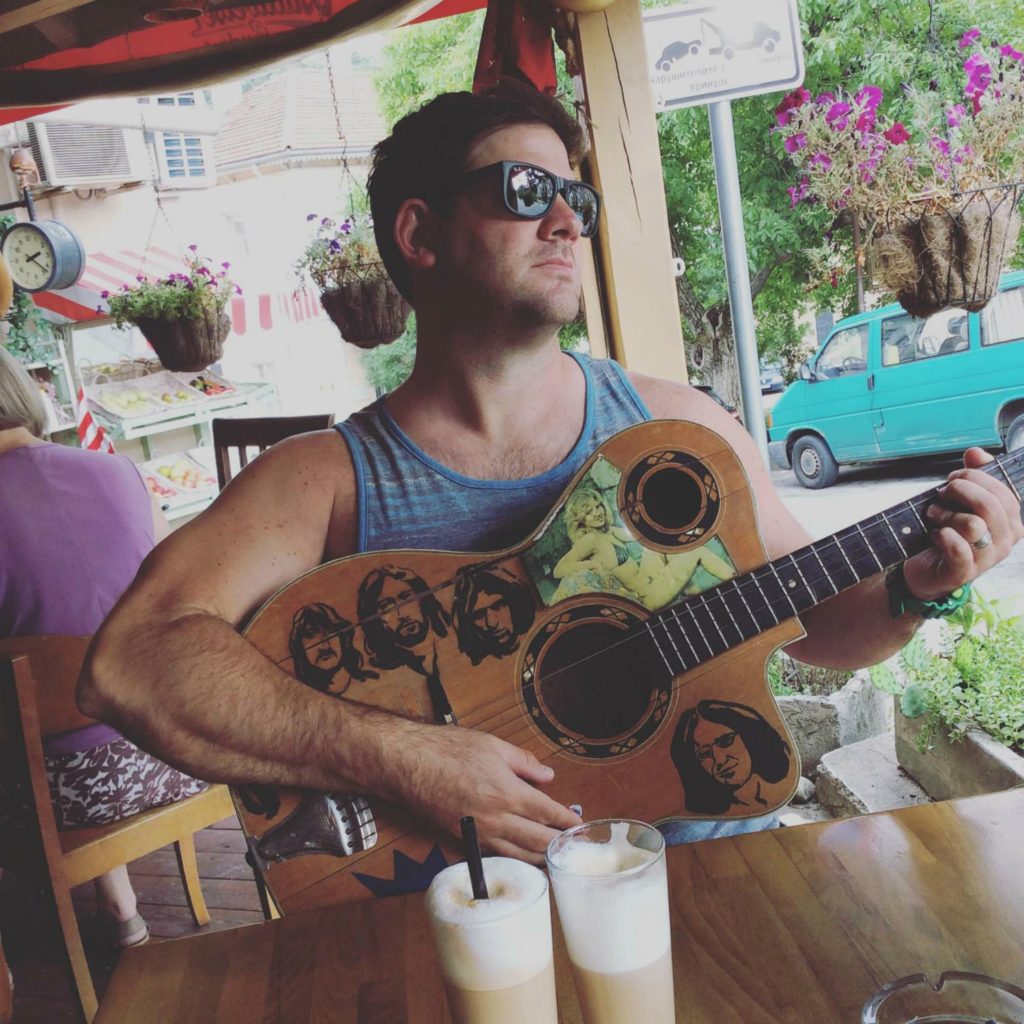 Malkiat Inter is a crazy cafe bar with a quirky atmosphere and laid back vibe. Make sure to check out our daily VLOG to see why this place is extra special to us.
Make sure to stop by the nearby Cathedral of the Birth of the Theotokos to capture some amazing views of Tsarevets Fortress. The views are so amazing they inspired Harry to sing a song about them at Malkiat Inter.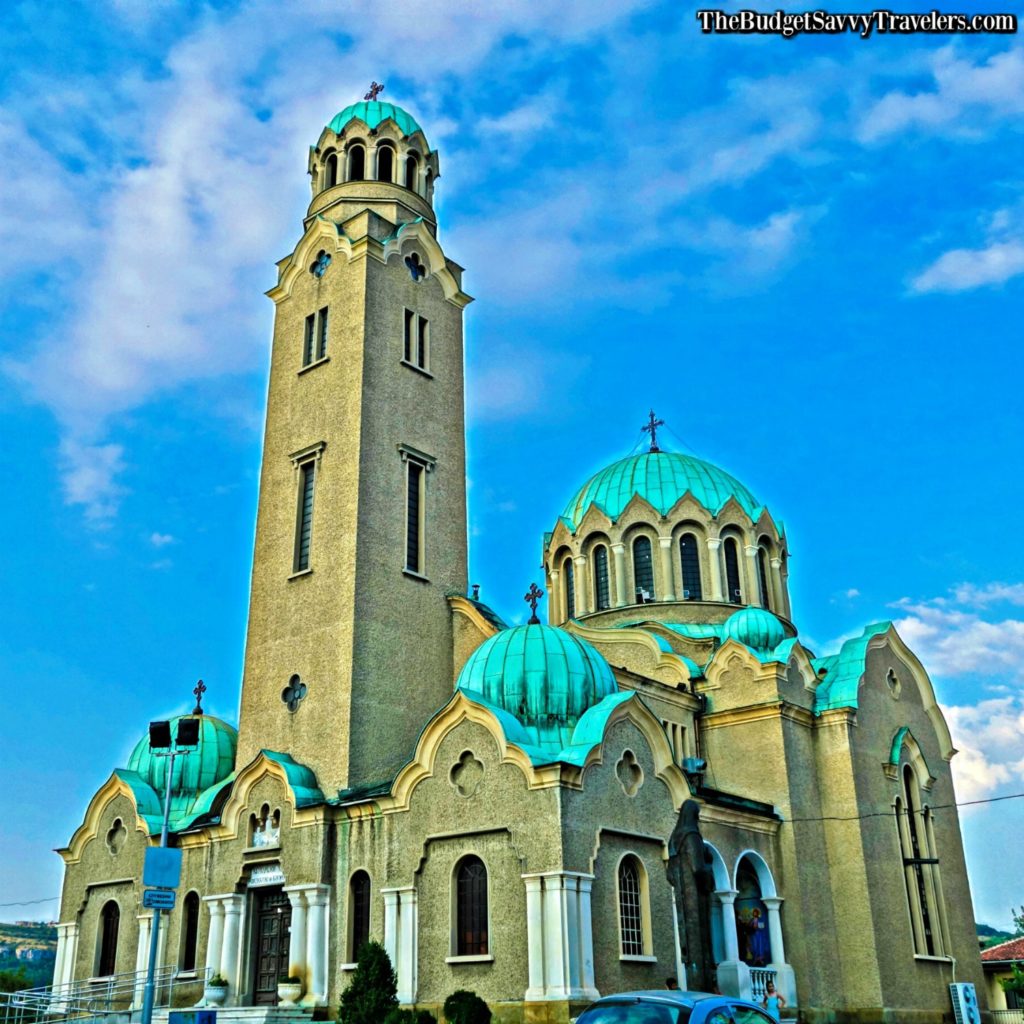 Every day we explore, we cherish the fact that Bulgaria still has not fallen into the chaos of mass tourism. We swear Bulgarians are keeping these cities their own little secret, and honestly, we don't blame them!
Have you been lucky enough to visit Veliko Tarnovo? Any tips or reflections to share? Feel free to sound off in the comments section below.