Anyone looking for the cheapest places to go dog sledding will appreciate the list below. As you begin to research dog sledding tours, you may be surprised at the cost.
Dog sledding is an expensive activity because the sled dogs must be taken care of throughout the year⁠, not just during winter. This is particularly true when compared to snowmobiling where the machines are put into storage during the warmer months.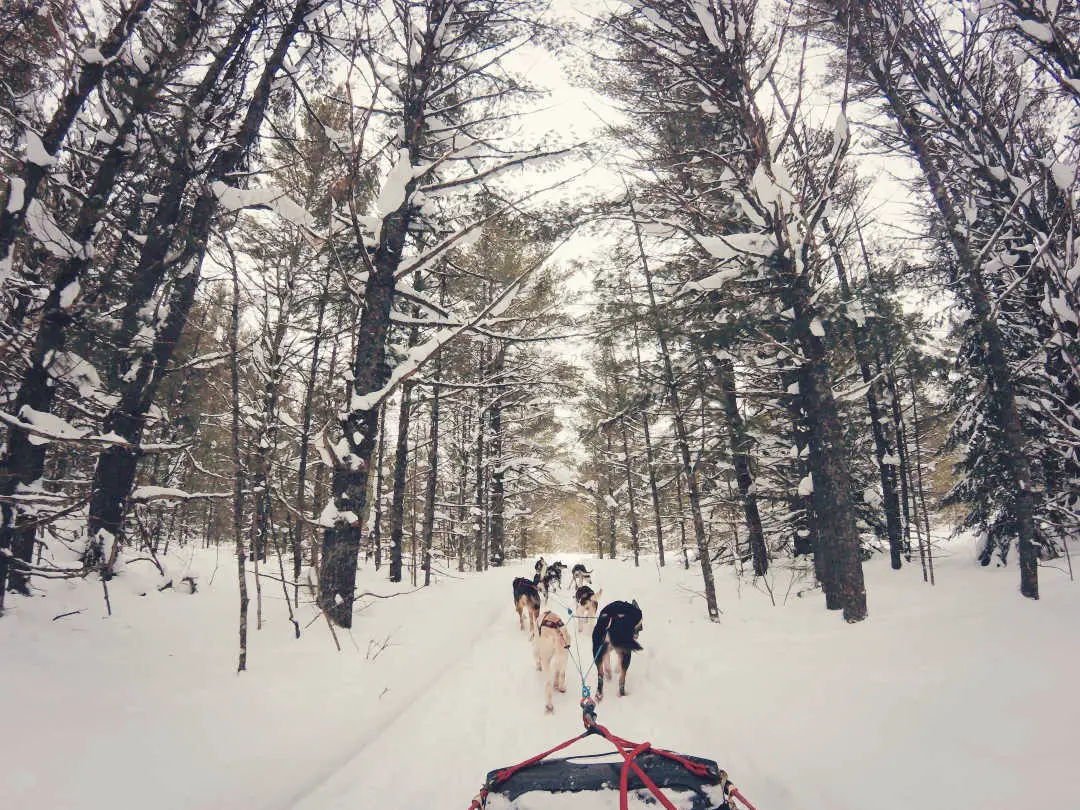 Dog sledding is considered by many people to be a bucket list activity. It's something pretty much everyone wants to do but just hasn't gotten around to it yet. In fact, in terms of price and adventure, it's comparable to flying in a hot air balloon ride, riding on an elephant, or going on a tiger safari.
The sled dogs from the Disney Movie Togo are from Snowy Owl Sled Dog Tours in Alberta, Canada. See how much the tour costs in the "Canada" section below!
Mushing, a sport or transport method powered by dogs has always been a popular activity for tourists visiting snowy areas. However, the recent Disney movie Togo has reignited the passion for the sport for all generations of people.
Best Dog Sledding Tours
The best dog sledding tours will allow visitors to feel the power and speed of the sled dogs, and allow guests to drive their own sled. Additionally, most drivers love commanding their pack of huskies and feeling the excitement of the experience.  In summary, there are typically three types of dog sled tours:
Kennel tour: Meet the sled dogs and receive a behind-the-scenes tour of the facilities.
A passenger on a sled: Dog sledding as a passenger sitting on the sled, usually in the form of a scenic tour.
Self-driven sleds: Being a "musher." This is usually the most preferred option and entails shouting commands at the dogs.
Togo was filmed using the dogs from Snowy Owl Sled Dog Tours in Canda.
Calculating the Cheapest Places to Go Dog Sledding
The supply and location of the kennels/operators will usually dictate the cost of going dog sledding. For example, Alaska is one of the cheapest places to go dog sledding. However, prices throughout Alaska may vary dramatically based on whether the location is accessible to cruise ship passengers. As a result, cruise ship traffic will cause the cost of dog sledding to increase.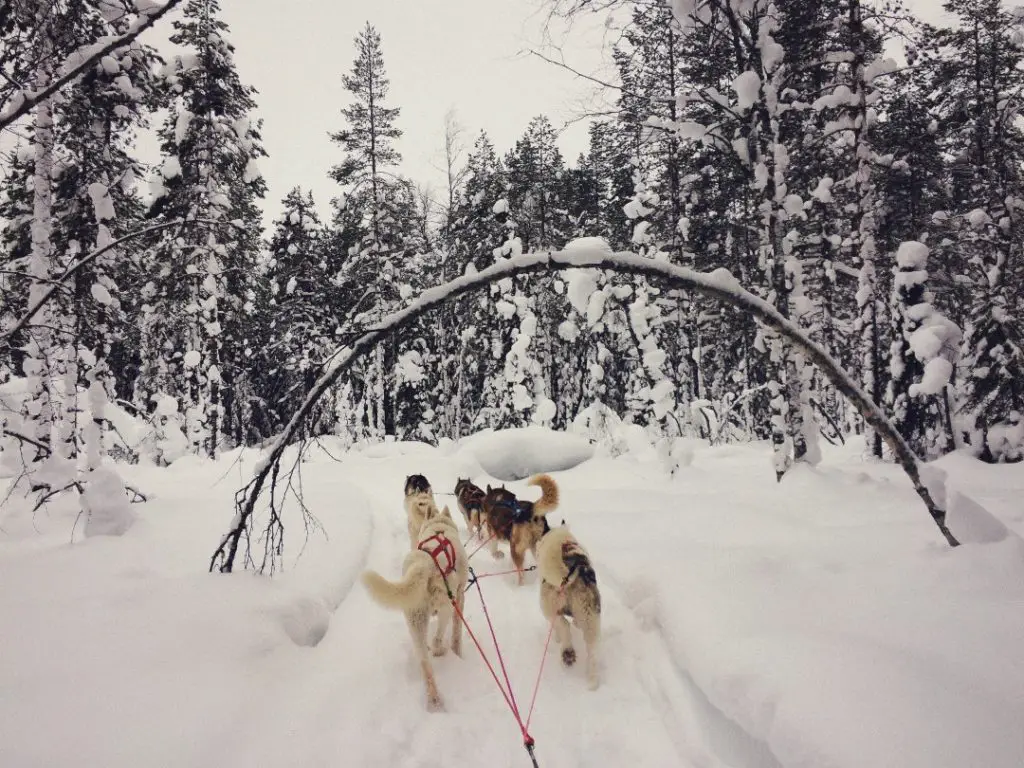 Like so many other people, you may have googled "Best places to go dog sledding" and quickly realized how expensive it is. The price will significantly increase if you're considering going with more than one person or in a group.
Through a ton of research, we were able to compare prices of dog sledding tour operators by cost, to narrow down the cheapest places to go dog sledding around the world. However, for prices to be compared fairly, we calculated the price per minute of dog sledding based on the amount of time actually on the sled.
For example, if a tour lasts for two hours but participants only ride on the sled for one hour then the calculation to determine the price per minute of dog sledding would be 60 minutes.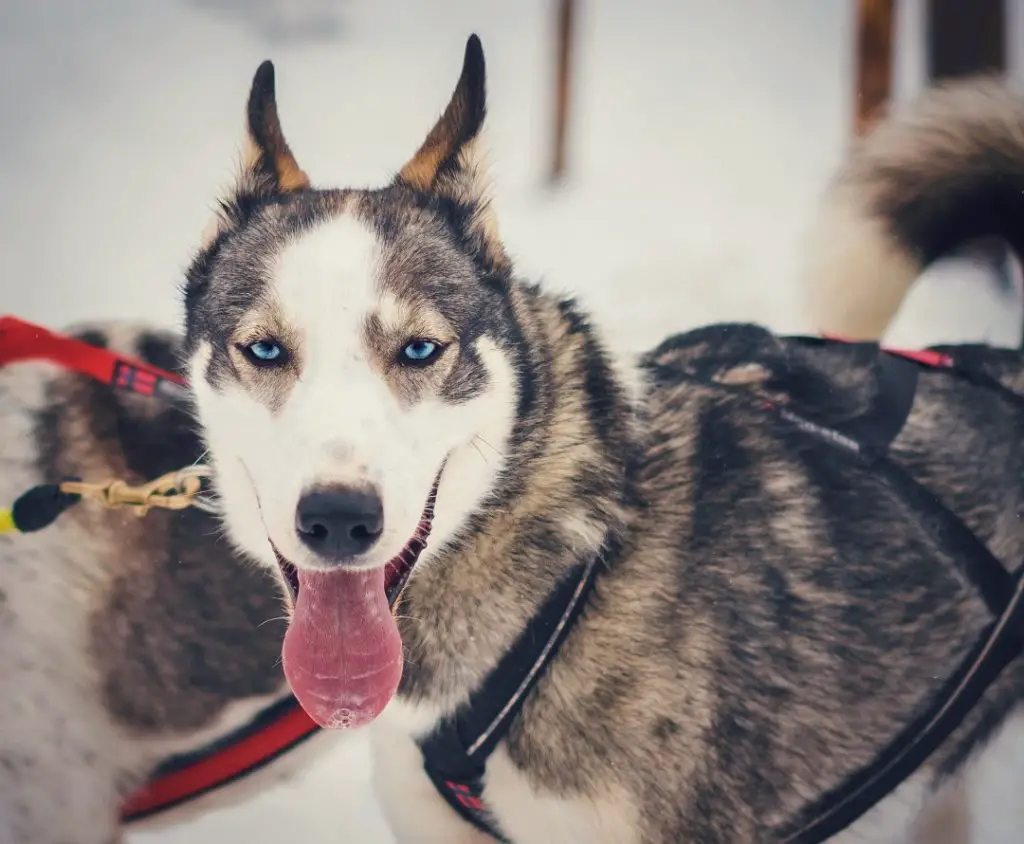 We've included about 75 operators from around the world to calculate the cheapest places to go dog sledding. We've only included operators with a working website that listed per-person tour prices. Also, we tried to focus on agencies providing prices based on self-driven sleds. Finally, full-day tours have been calculated based on six hours or 360 minutes of sled time per day.
Five Cheapest Places Around the World to Go Dog Sledding
The five cheapest dog sledding tours around the world are listed below by average cost per minute of sled time. All prices have been translated to USD.
It was no surprise to see Alaska and Russia at the top of the list because of the abundance of operators in Alaska and the low exchange rate with the Ruble. However, it was surprising to spot Norway on the list, as it's one of the most expensive places to visit in the world. This makes Norway a great place to go dog sledding!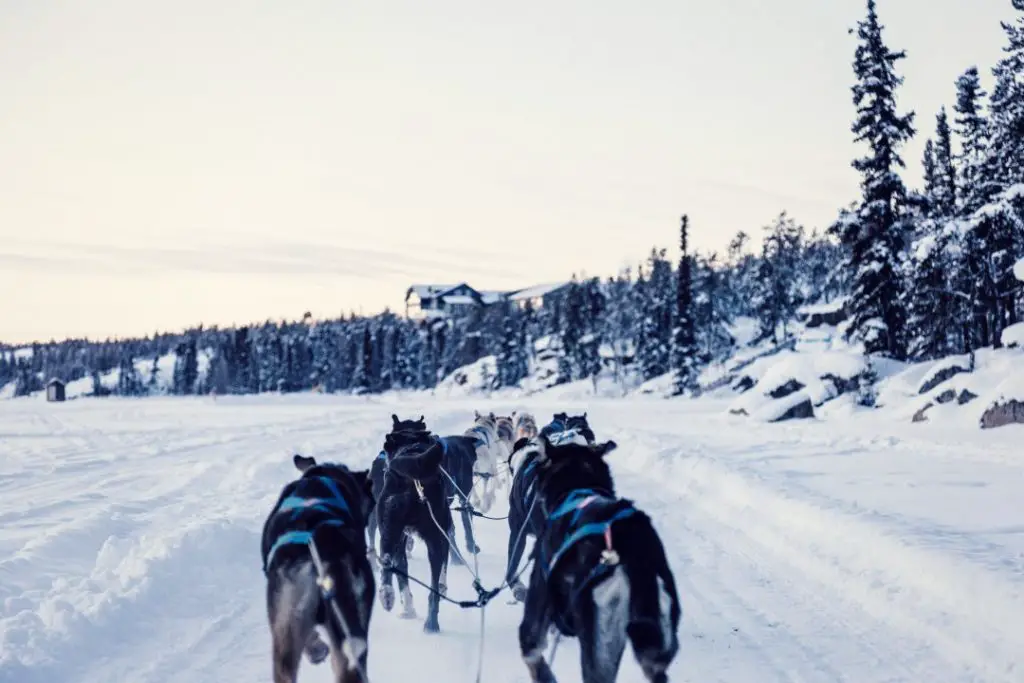 The overall cheapest place to go dog sledding in the world is with the Alaskan Tails of Trail with Mary Shields in Fairbanks, Alaska. Also, it's considered an authentic dog mushing experience and costs only $70 per person for a 2.5-hour tour. All prices are in USD.
Please note: As you analyze the lists don't assume that cheaper means better. There was no research done recognizing nor ranking the dog sledding operators by the quality of their tours. This guide represents a financial ranking only.
Five Cheapest Places in the Lower 48 States
The five cheapest places in the lower 48 states to go dog sledding are split between Minnesota and Maine. It is fair to say that Minnesota is the cheapest state overall. Furthermore, White Wilderness offers the best budget-savvy weekday trip with The White Wilderness Dog Sled Adventure Solo Day Trip. Specifically, the full-day trip costs $395 and covers between 20-40 miles of trails.
USA Tours by Price per Minute
Alaska
Colorado
Snow Buddy Dog Sled Tours, $1.58
Mountain Musher Dog Sleds, $1.88
Good Times Adventures, $2.08
Massachusetts
Maryland
Husky Power Dogsledding, $6.50
Maryland Sled Dog Adventures, $13.33
Maine
Mahoosuc Guide Services, $1.35
Michigan
Minnesota
Montana
New Hampshire
New England Dogsledding, $2.92
Muddy Paw Sled Dog Kennel, $5.83
New York
Dog Sledding Poconos, $2.50
Oregon
Oregon Trail of Dreams, $3.33
Vermont
Husky Works Mushing Company, $3.78
Peace Pups Dogsledding, $3.89
Eden Dog Sledding, $8.25
Washington
Northwest Dogsled Adventure, $5.50
Wisconsin
Wyoming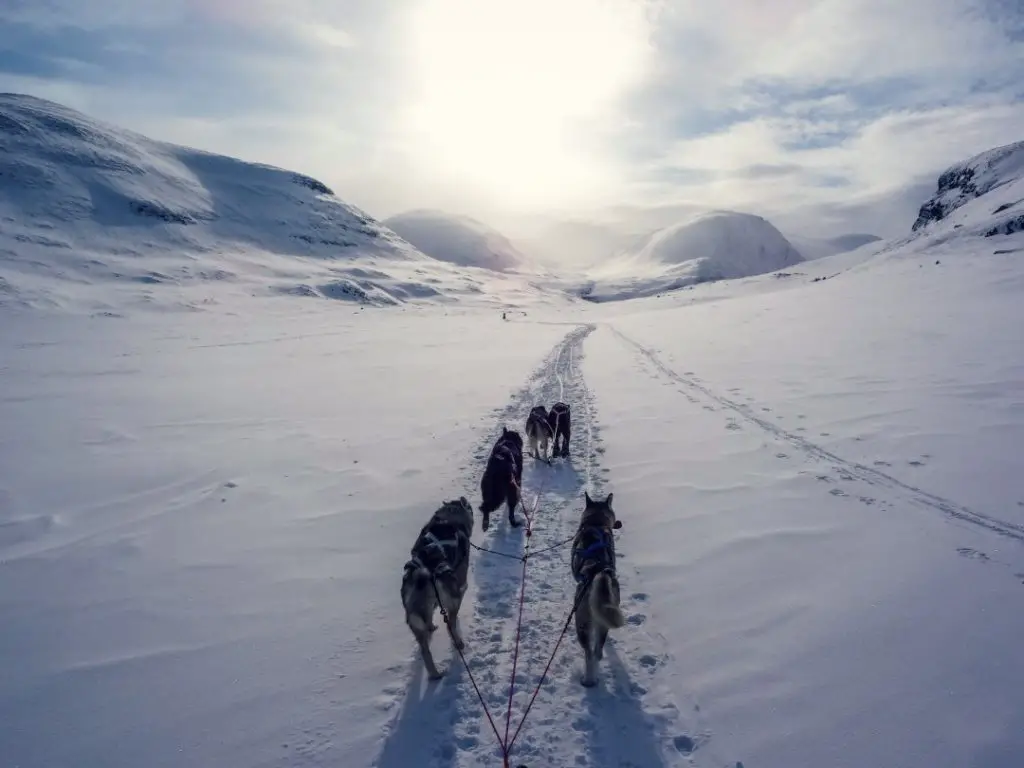 Canada Tours by Price per Minute
Finland Tours by Price per Minute
Finn-Jann Husky Farm, $1.93
Greenland Tours by Price per Minute
Albatros Arctic Circle, $2.06
Dog Sledding Greenland, $3.04
Iceland Tours by Price per Minute
Skridhusky, $2.22
Iceland Tours by Price per Minute
Sporbryter Sledehundkennel, $0.73
Svalbard Villmarkssenter, $0.83
Russia Tours by Price per Minute
Sweden Tours by Price per Minute
Åre Sleddog Adventures, $1.06
Lind Fjälläventyr AB, $1.11
Svedjekojan Husky Farm, $1.42
While we've done our best to calculate the cheapest places to go dog sledding by price per minute there may be minor fluctuations due to price changes, sales, etc. However, this should give you a good idea of what areas of the world provide the cheapest places to go dog sledding.
---
If you detect that a price is incorrect please let us know so that we may make the appropriate update. Finally, if any tour operators would like to be added to the list please feel free to contact us so that we may include your business.
We Need Your Help
Did you find this article helpful? If so, bookmark it and when you're planning your next vacation click on any of the links below before finalizing reservations. You'll get the best price, we'll earn a small commission, and you'll help support future articles.
Thank you!
BEST TRAVEL SEARCH ENGINES
🏘️ Book Your Accommodation
We use Tripadvisor and Priceline's Express Deals to compare prices and reviews in advance and check availability
✈️ Book Your Flight in Advance
To find the cheapest flight options, you can use WayAway and Skyscanner to find the most suitable choice for you
🚗 Reserve Your Rental Car
Use DiscoverCars and Skyscanner to compare prices and view the largest selection of vehicles