Many of the cheapest countries to live in combine beach life, scenic mountain backdrops, wine and cafe culture, and a temperate climate. Below are 11 countries where you can live on less than USD 1250 per month.
One of the best benefits of being a digital nomad is being able to live long-term in a foreign country. It can be such a thrill to lay down roots for a few months in another country.
Some of the best moments of our travels have been when we've gotten way off the beaten tourist path and lived like the locals. If you've ever dreamed of living in one of the countries on our list then maybe it's time for you to take the leap.
Live On Less Than $1250 Per Month in 2023
During our four years on the road, we've lived in dozens of places all over the world. Sometimes we'll stay for a few weeks, and other times we'll stay for a few months. We'll often find ourselves "slow-traveling" when we want to enjoy the local area or we need to take a break from traveling. We know. It's sad, right?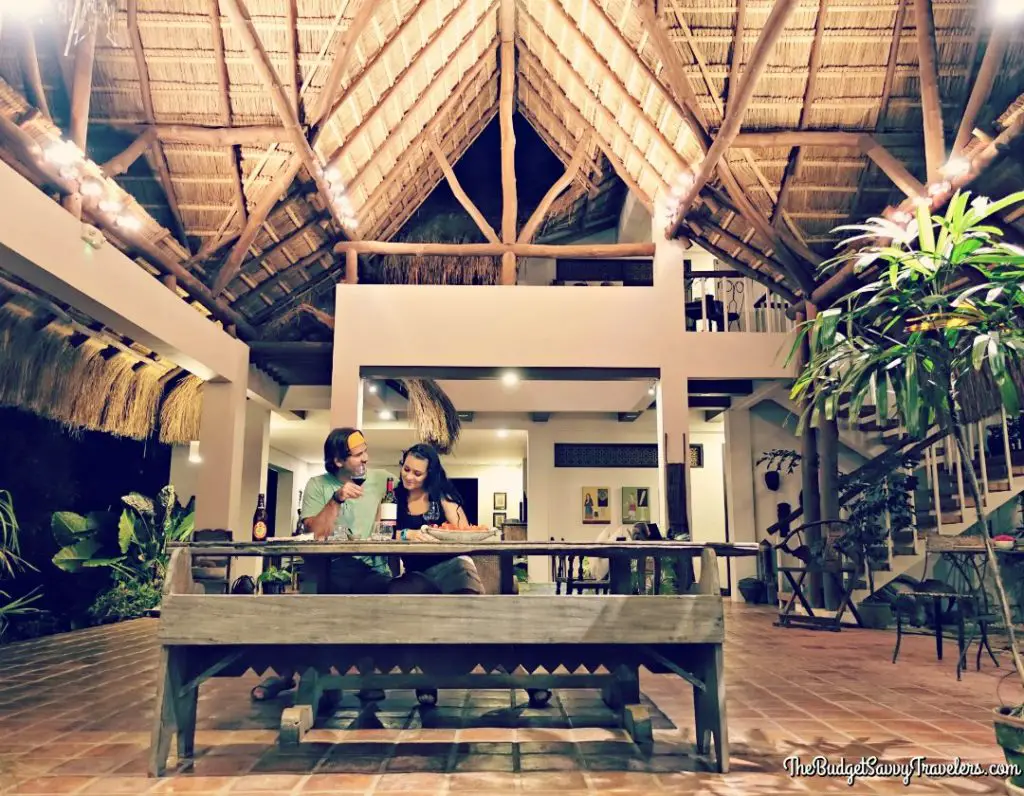 Remember, you can easily stay in any of these countries for less than USD 1250 per month. However, if you would like to have some of the creature comforts of home, it may cost a bit more. If your budget is higher than USD 1250, then there's a good chance that you'll have a higher standard of living in these countries (compared to your home country) at a fraction of the price.
Staying in these countries during a shoulder season will dramatically decrease the cost. We usually stay in apartments that we find on Booking.com. Once you're established in the country though, it's possible to work with locals to find something more permanent at a lower price.
1. Bulgaria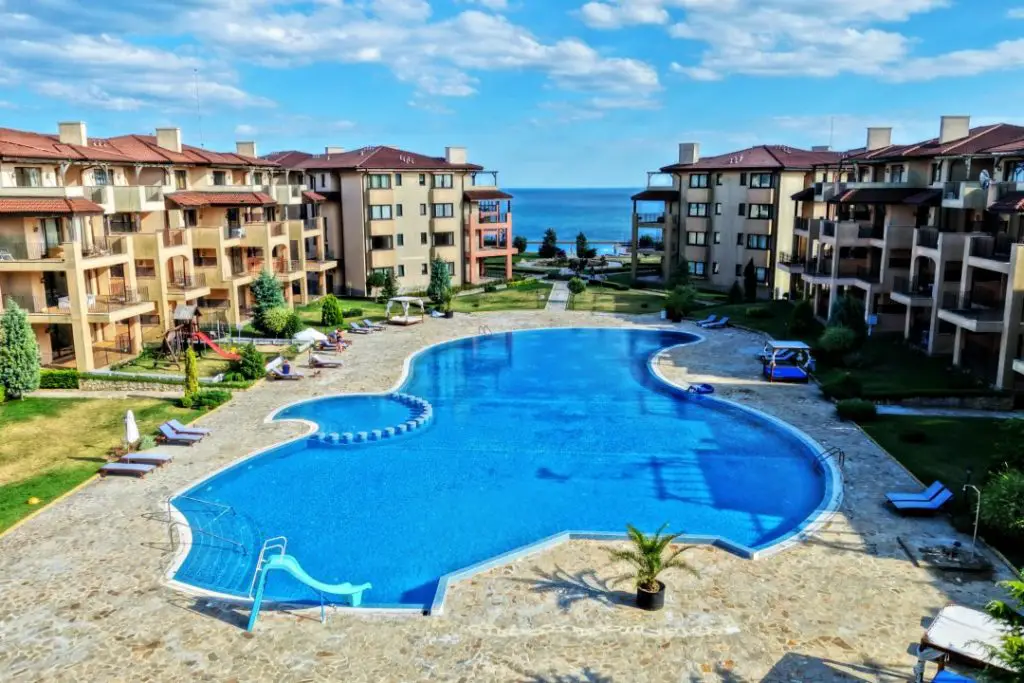 Bulgaria was one of the best countries we visited in Europe. The locals were kind, eating out was ridiculously inexpensive, and the wine was excellent. One of the highlights of staying in Bulgaria is the Black Sea. Certain regions offer a resort-like atmosphere and the sea is surprisingly warm during the summer. We stayed in Sofia, Plovdiv, Veliko Turnovo, and Varna.
Plovdiv is one of Europe's hottest destinations for remote workers. There are many British, Swedish, and German ex-pats working as digital nomads who live here for affordable apartment rentals and cheap cost of living. Additionally, Bulgaria offers one of the fastest internet speeds on the planet.
First-Time Visitors
Book Now: Magic Castle Hotel
Excursion: Wine Tasting in Heart of Sofia
2. Chile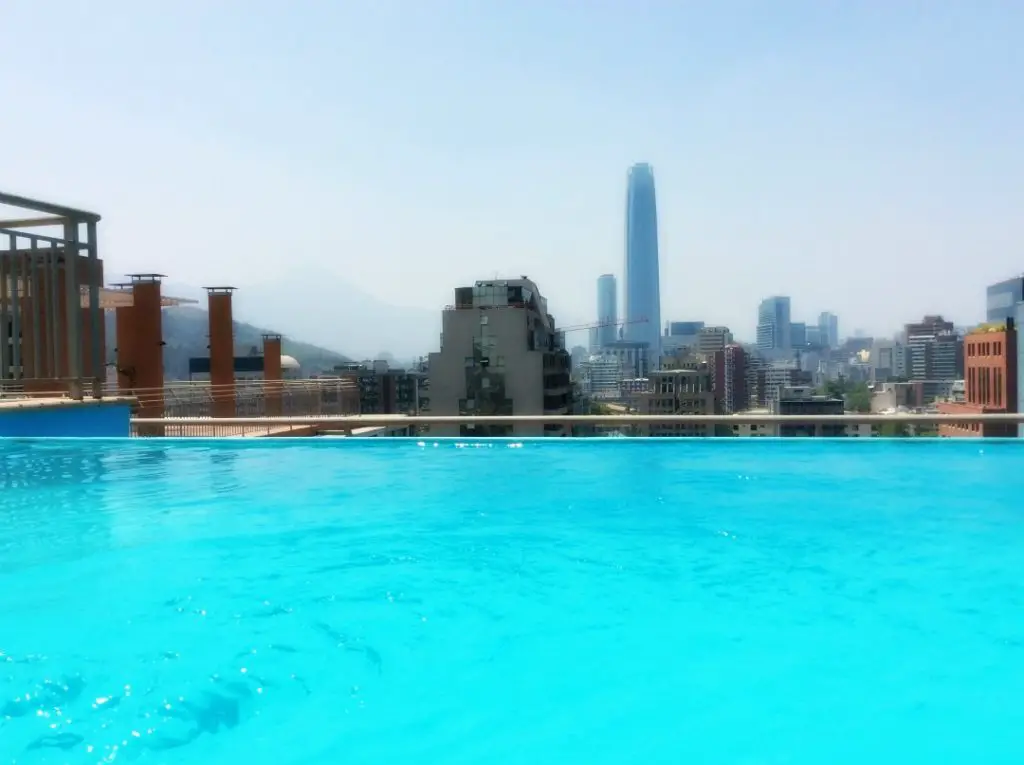 After stumbling through Mendoza and its surrounding wine regions, we headed back to Chile to explore Santiago and some of the neighboring Chilean wine regions. We were most excited to visit the Colchagua Valley which is known for its Mediterranean climate and production of Cabernet Sauvignon, Carménère, Syrah, and Malbec.
The steep slopes of the Andes Mountains in the valley proved to be both scenic and the ideal location to grow the various varietals. We had an amazing apartment in Santiago with a rooftop pool that overlooked San Cristóbal Hill.
First-Time Visitors
Book Now: Lastarria Hotel & Aparts
Excursion: Full-Day Tour of Valparaiso Port and Viña del Mar from Santiago
3. Argentina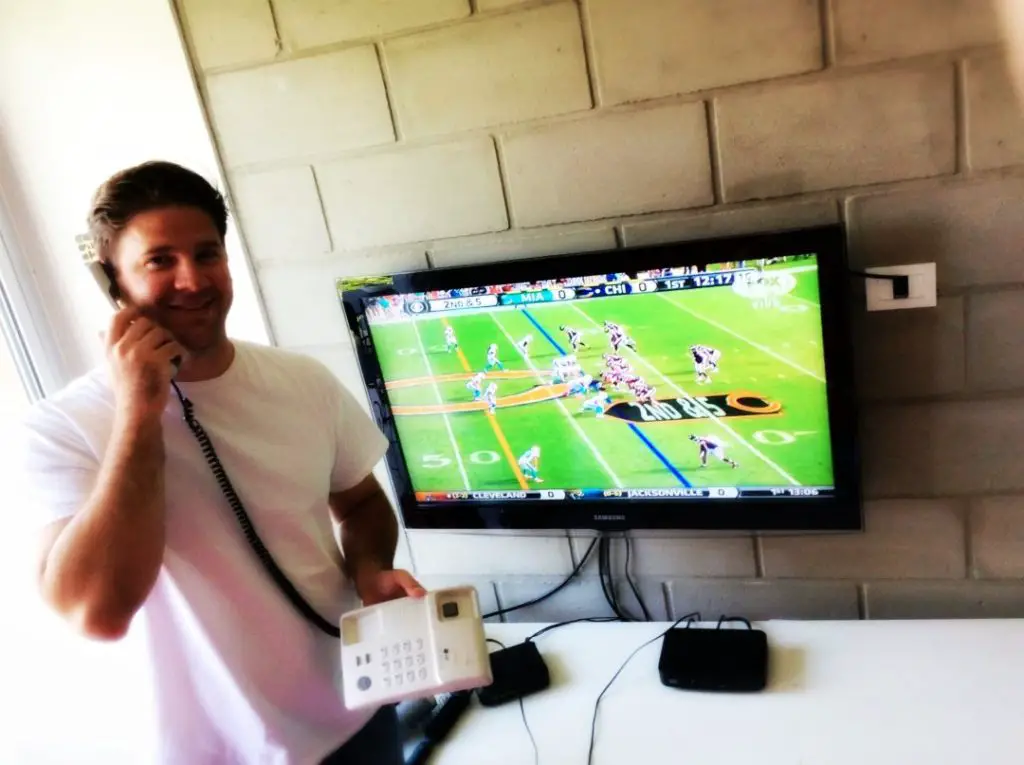 Our first long-term booking experience was in Buenos Aires. It was such an easy transition from the United States. We stayed for 32 nights in Buenos Aires at USD 28.69 per night. That's only USD 14 per person per day!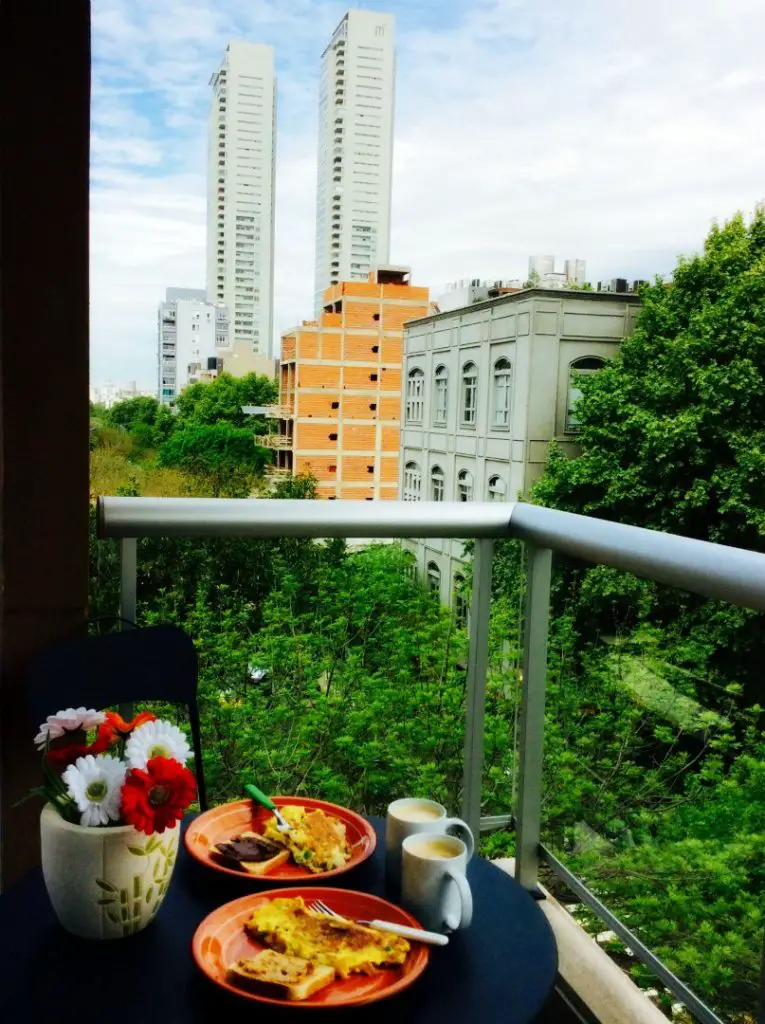 Our apartment was brand new, fully equipped, and located in the heart of the sophisticated Palermo Hollywood. We had easy access to the entire city, as it was about a five-minute walk from the Palermo underground station.
First-Time Visitors
Book Now: Bulnes Eco Suites
Excursion: Small-Group City Tour of Buenos Aires
4. Croatia
It's no secret that Croatia has been our all-time favorite country to explore on our worldwide travels. Croatia is our go-to long-term destination. If we had one minute to decide on a place to settle down permanently, it might be Croatia.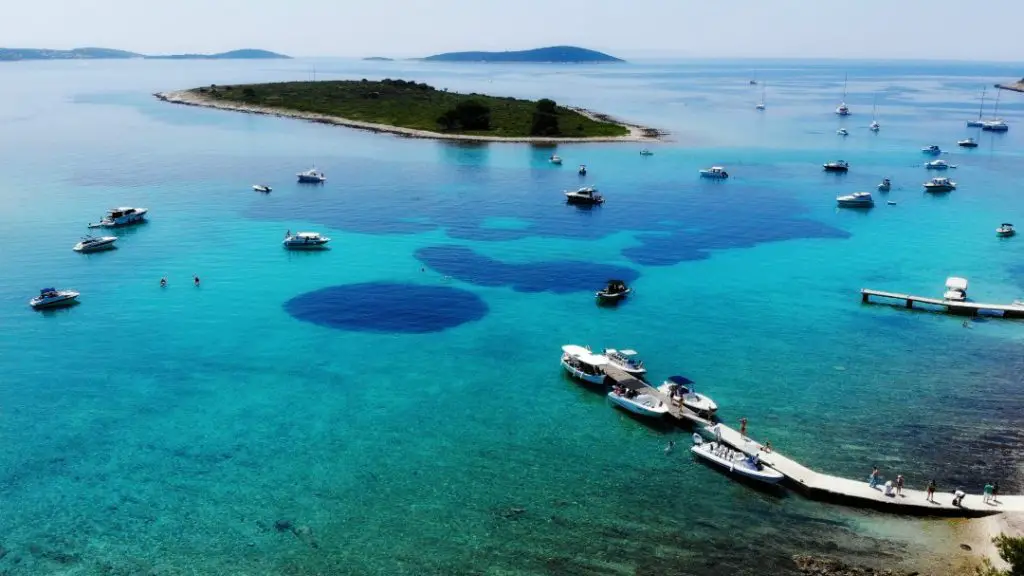 There is just something about this country that resonates with us. Croatia seems to check off a lot of the boxes of a place we'd love to call home, such as:
Beach life
Scenic Mountain backdrops
Wine & cafe culture
Great hiking right outside your front door (outdoorsy lifestyle)
Affordable living
Safe
Temperate climate
During the high season of July and August, prices for lodging skyrocket. This is why we suggest visiting during the shoulder seasons: March through June and September through October. Travelers looking for a destination to enjoy the winter holidays may want to check out Croatia's capital. Recently, Zagreb has been voted to have the Best Christmas Markets for three years in a row.
First-Time Visitors
Book Now: Swanky Mint Hostel
Excursion: Croatian Homeland War Walking Tour
5. Greece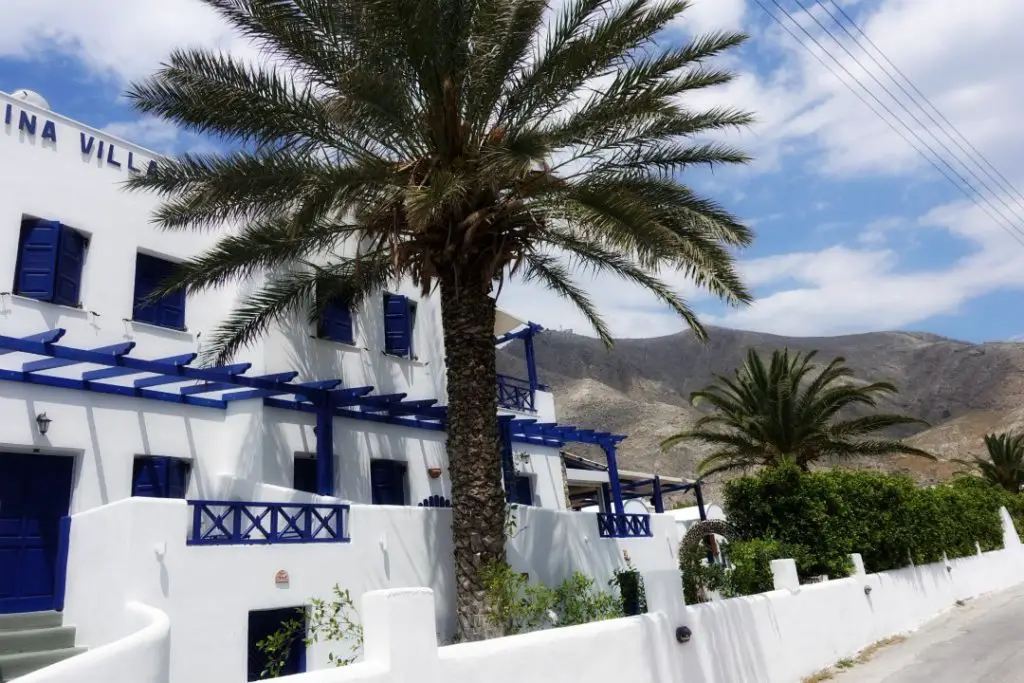 If you can travel outside of July and August, you'll be amazed at how far your money will go in the Greek islands. We stayed in a nice guest house for USD 28 per night in Santorini, a place where it's not uncommon for many people to spend USD 500+ per night.
The key to finding affordable lodging is staying outside the main tourist areas and using public transportation to get around. Another positive aspect of living on a budget in Greece is the food. Travelers can often dine out enjoying local dishes like fresh Greek salads and hearty gyros for under USD 10 for two people.
First-Time Visitors
Book Now: Marble House
Excursion: AthensFull-Day Private Tour
6. Macedonia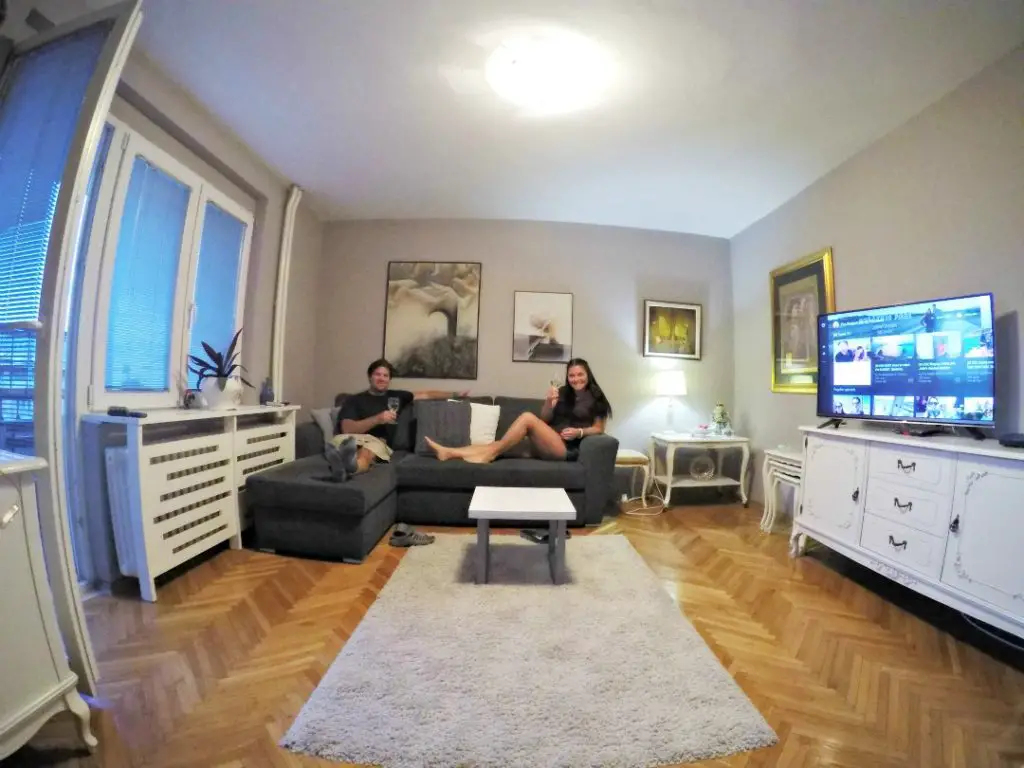 We called Macedonia "home" for two months during the summer high season. In our opinion, this country is severely underrated. Booking monthly significantly brought down the price of our Airbnb rentals. We secured an apartment in Skopje that featured a balcony, mountain views, fast Wi-Fi, and a smart TV with a premium cable package, all for under USD 800 a month.
Macedonia is another country that offers high-quality wine, great budget eats, and cheap public transportation costs. We enjoyed dinners at local, high-end restaurants for under USD 15 for two people. We highly recommend a visit to Lake Ohrid to enjoy one of Europe's cleanest, most beautiful lakes.
First-Time Visitors
Book Now: Skopje Marriott Hotel
Excursion: Half-Day Tour from Skopje: Millennium Cross and Matka Canyon
7. Hungary
The winter holiday season is often an expensive time to travel. As digital nomads, we have found Budapest to be the best city to experience the holidays while living in Europe.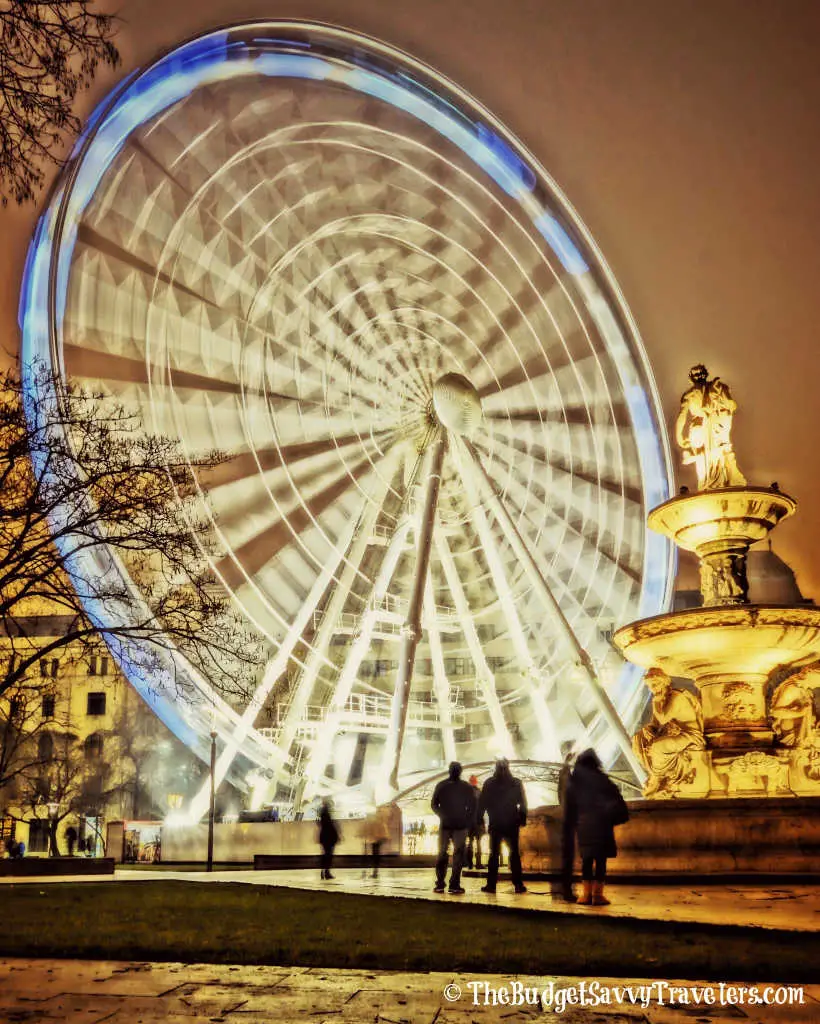 We typically arrive at the beginning of December and stay for 5-6 weeks. The key to getting budget-friendly rates is securing your accommodation early enough to take advantage of an entire month-long stay in one unit.
While December can be fairly inexpensive, be advised that Budapest is surprisingly one of Europe's trendiest towns to celebrate Christmas and New Year's Eve. It's important to be proactive and book far in advance to get rates to be around USD 1250 for a 30-day stay. The apartment in the video above was booked for USD 22 per night.
First-Time Visitors
Book Now: The Three Corners Lifestyle Hotel
Excursion: Budapest Danube River Evening Sightseeing Cruise by Legenda City Cruises
8. Thailand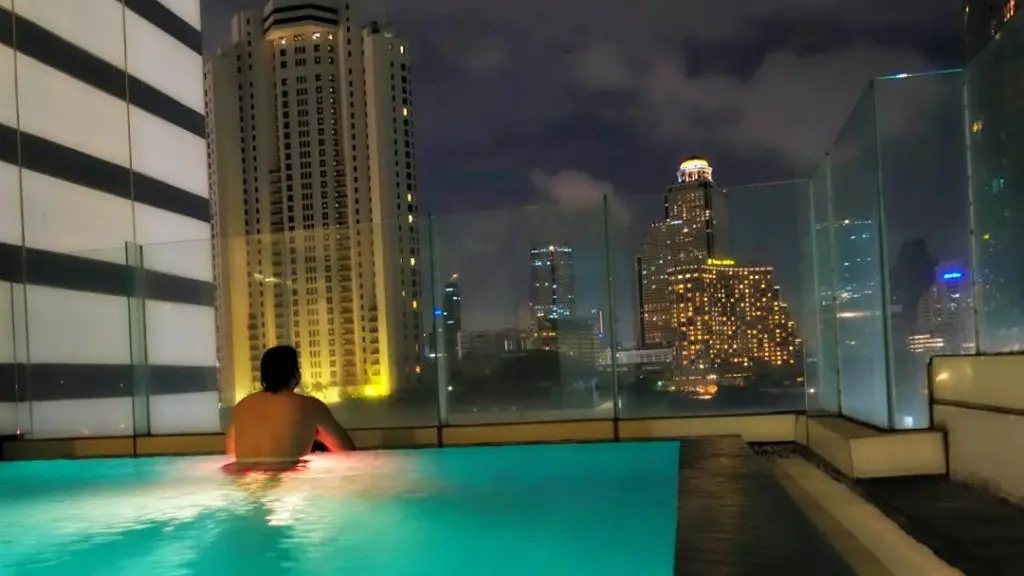 Being in Thailand for two months felt like a dream because living here was so wonderfully easy. We spent two months in two large apartments with comfy beds, dreamy balconies, and beautiful views! We also appreciated access to pools, a fitness center, and a scooter to explore every day of our stay.
Thailand will probably be the only time in our life that we'll ever have the luxury of having a housekeeper. Audrey felt lucky to have been relieved of her job as "head chef" as the food here is ridiculously cheap and delicious. Oh, and the fresh watermelon and mango shakes, are to die for!
Weather plays a huge factor when staying in Thailand long-term. The monsoon season hits almost like clockwork and everyday downpours quickly put a damper on this tropical paradise.
Our average cost for a high-end apartment cost us around USD 1,250 a month. While in Thailand, we based ourselves just outside the main tourist city of Phuket.
First-Time Visitors
Book Now: Sukhumvit Park, Bangkok – Marriott Executive Apartments
Excursion: Private Guide In and Around Bangkok: Custom Tour
9. Ukraine
[Update: Due to the ongoing war with Russia, Ukraine is no longer a safe place to live or visit.]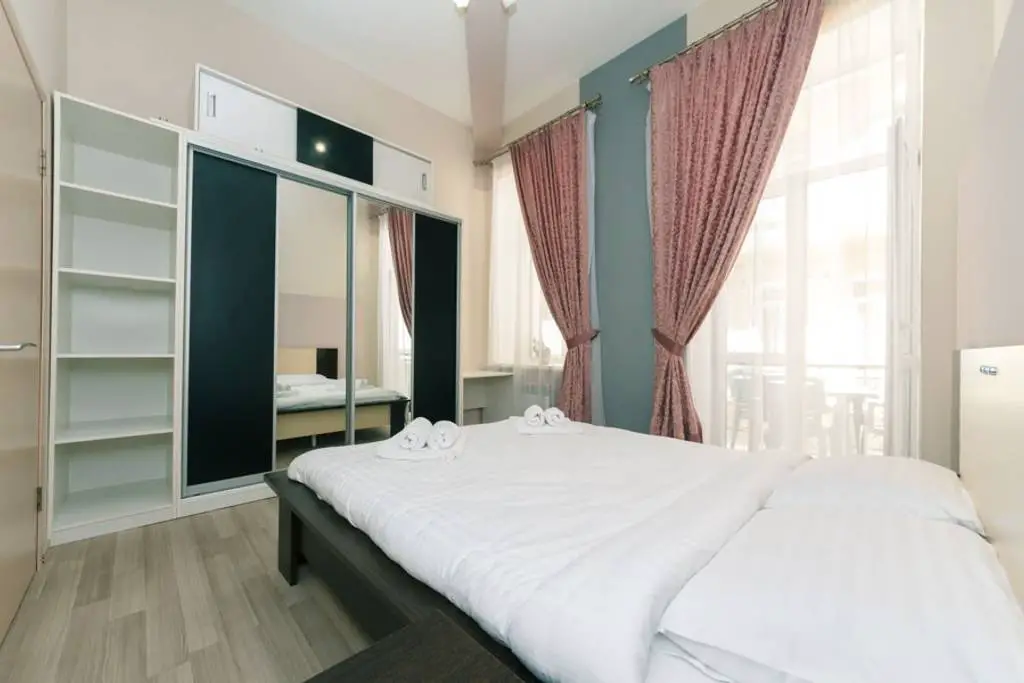 Year after year, Ukraine gets ranked as one of the cheapest destinations to live on the planet. Compared with the other destinations on that list, Ukraine is a great destination to lay low for any digital nomad or long-term traveler.
The city is safe, and urban, with an inexpensive, yet highly efficient, metro system. We loved Kyiv's outdoor spaces, cafe culture, and gorgeous architecture.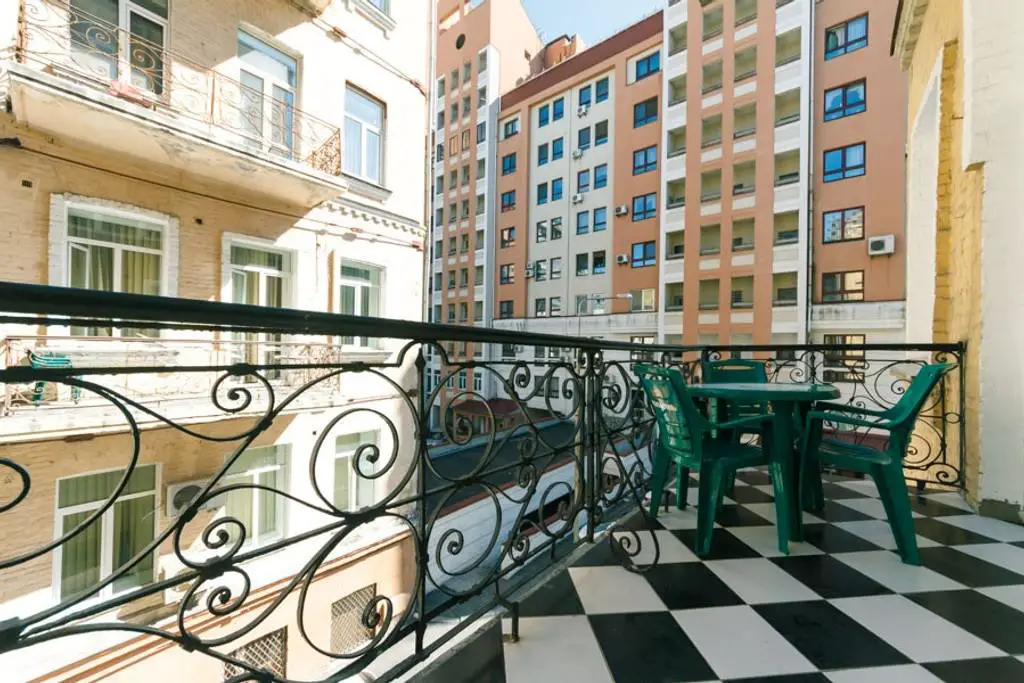 Apartments throughout Ukraine can be very hit-or-miss. We had a blend of some beautiful units and some that were not so clean. Pay attention to guest reviews and do your research! Ukrainian cuisine would lure us back alone. Ukraine was a country where we appreciated the opportunity to dine out and experience the city's nightlife due to the low cost of food and drinks. We stayed in Odesa and Kyiv
First-Time Visitors
Book Now: Oselya Kiev
Excursion: Tour Of CentralKyivv With Natalia
10. Serbia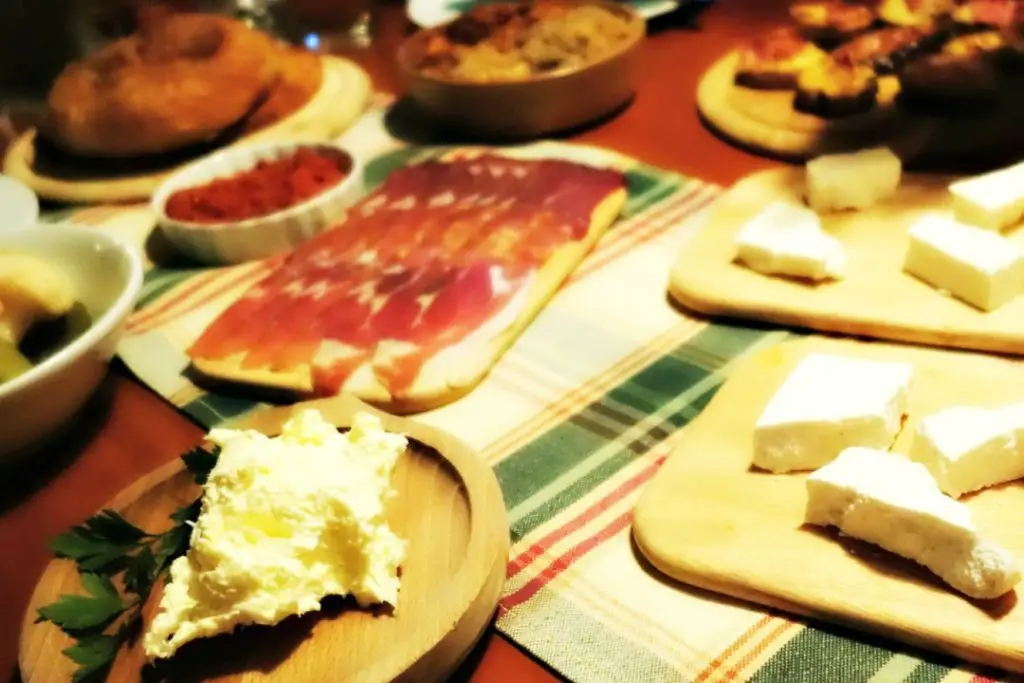 Serbia is a country where we find some of the most budget-friendly lodgings. Additionally, every apartment we have booked has been very clean and well-equipped. Belgrade is known to be a gritty, party town, but we love the laid-back people, café culture, and local cuisine.
For those looking to cut costs on accommodations to have more funds for nightlife, Belgrade may be their ideal city. Rates typically run about USD 30 a night for a nice flat in the city center. In Serbia, we have spent time in both Belgrade and Niš.
First-Time Visitors
Book Now: Hotel Mint
Excursion: Belgrade Center Walking Tour
11. Poland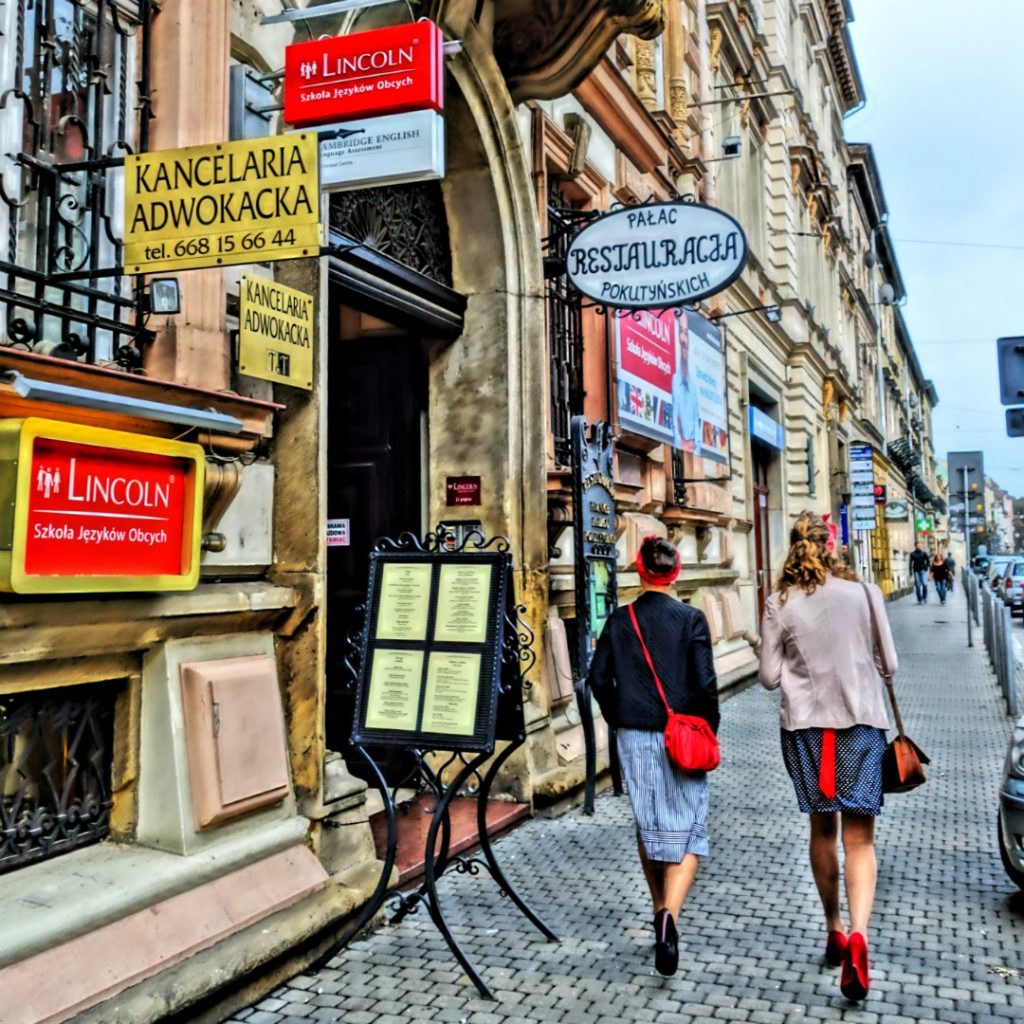 Traveling through summer's high season can be a challenge for long-term, budget travelers. The key is taking advantage of a discounted monthly rate. Poland was just added to this list because we just booked a month-long stay in Warsaw!
Warsaw has much to offer as a base for digital nomads. Poland's capital maintains its charm by not being overly touristic, but still very lively. Public transportation is efficient and cheap, which means touring the city is very accessible.
Our unit is just outside the city center, located next to a metro stop. Booking a unit just outside the tourist area significantly brought down the cost of our stay to about USD 1250 for a month.
First-Time Visitors
Book Now: Ibis Warszawa Stare Miasto – Old Town
Excursion: #1 Pub Crawl Warsaw with Premium Open Bar
We imagine there are many other countries where you can live pretty well for around USD 1250 a month. These are just destinations that we have personal experience with. Any thoughts or questions about our list? Feel free to reach out to us in the comment section below.