Las Vegas is known for its iconic casinos, nightlife, and live entertainment, with some of the best magic shows in the world including such acts as David Copperfield, Criss Angel, and Penn & Teller. Amidst so much talent, it can be difficult to figure out which magic shows to attend. No worries. Below, we'll give a brief description of each magic show and share how it's ranked in 2023.
At any given time, more than 25 magic show acts play in Las Vegas. With limited time, most visitors will only have the opportunity to take in one or two shows. For this reason, you must select one of the best magic shows in Las Vegas and one that fits your interests and style.
From magicians and illusionists to hypnotists and mentalists, there's something for everyone in Las Vegas. Also, one of the most popular styles of magic nowadays is those acts that combine magic and comedy.
BEST LAS VEGAS MAGIC SHOWS > RANKED

*Click on the show for more details.
Family-friendly Magic Shows in Las Vegas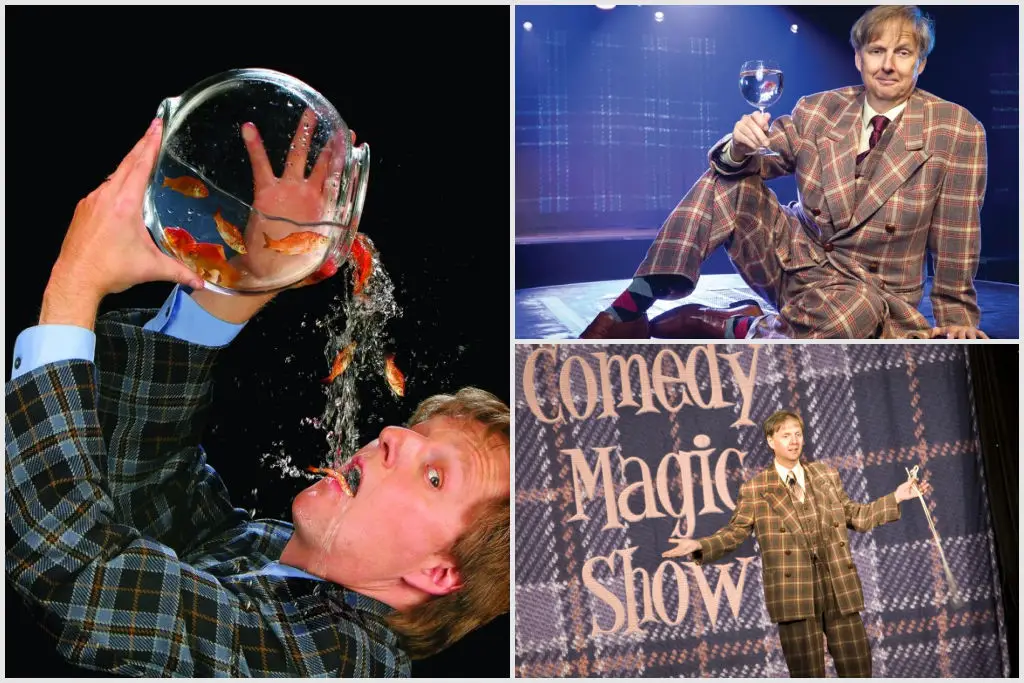 Fortunately, most of the magical acts listed below are family-friendly too. For this reason, the best magic shows in Las Vegas not only provide a great option for entertainment but parents don't have to worry about explicit content. We think many people are seeking out wholesome comedy nowadays which is why magicians that can include this into their act seem to be doing better than those that don't.
Top Magicians in Vegas
When most people think of attending one of the best magic shows in Las Vegas, they probably think of famous names such as David Copperfield or Criss Angel. Surprisingly, many of the bigger acts also are some of the most poorly ranked—mainly because their shows have become a bit stale over the years and the magicians seem to have lost a bit of passion for the job. For example, David Copperfield performs 515 shows per year!
Also, as the theatres get bigger there's a loss of intimacy with the audience that's usually made up with pyrotechnics, lasers, etc. Nevertheless, some people think it's worth the money to see their favorite magicians, and we agree!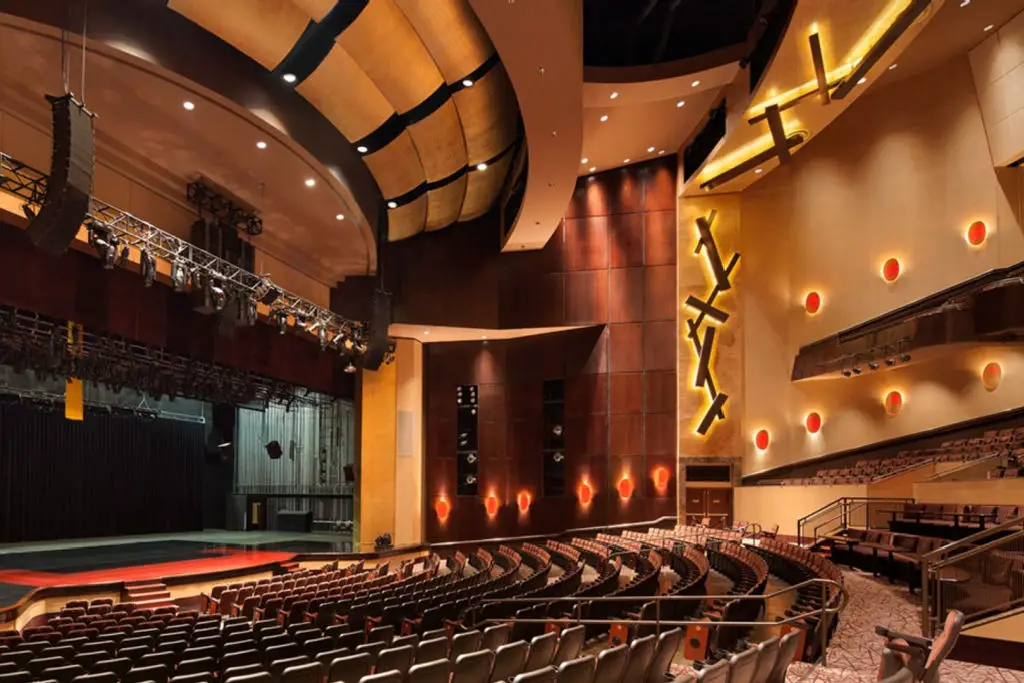 For instance, there are some magicians ranked high in Las Vegas that many people have never heard of. We think you should explore some of these options, even though they may be less famous acts because many of them are hidden gems—and their shows tend to be much more intimate. Lastly, check out the list and acts below and see which one sounds the most appealing, and then buy cheap tickets.
Best Magic Shows in Las Vegas > Ranked
Below are the best magic shows in Las Vegas to see, ranked from highest to lowest. Furthermore, the table includes the venue, the type of magic, and how much one adult ticket costs.
PARANORMAL Mind Reading Magic – Frederic Da Silva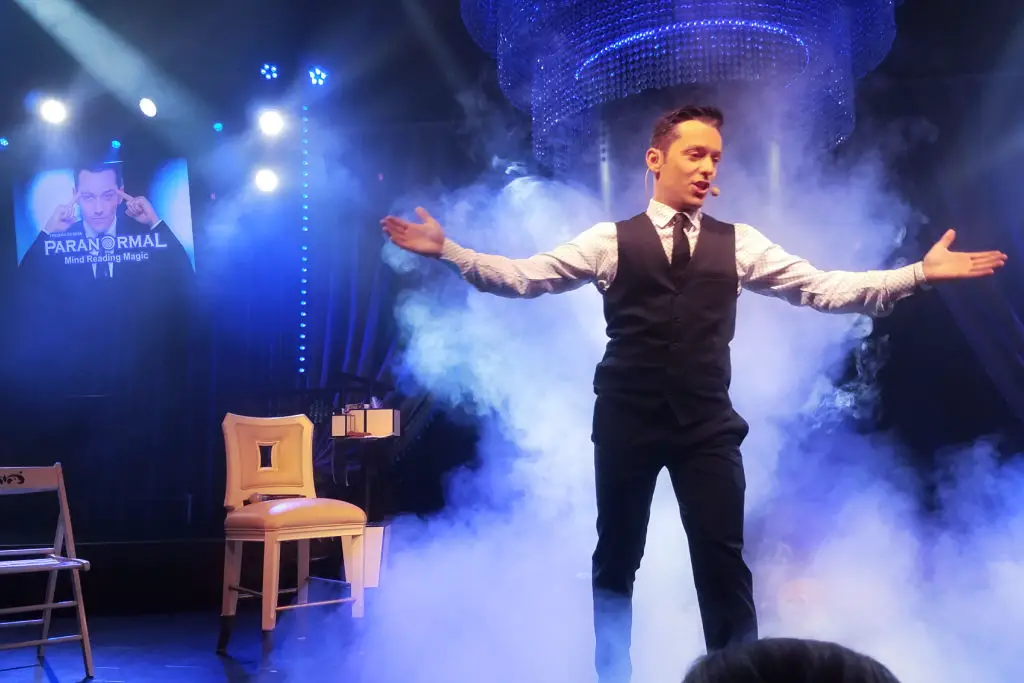 Frederic Da Silva, a world-class mentalist and hypnotist leaves his audiences in shock. His show, Paranormal Mind Reading Magic includes magic, hypnosis, mystery, predictions, and of course, mind-reading. By the end of his act, you may be left confused between what is real and what is an illusion.
PARANORMAL Mind Reading Magic > Check Availability
Farrell Dillon
A classic magician with a twist of comedy, Farrel Dillon performs afternoons at Jimmy Kimmel's Comedy Club. Also, Dillon's show is a big hit with most families, and the price of tickets is considered to be a great value.
Farrell Dillon > Check Availability
Mat Franco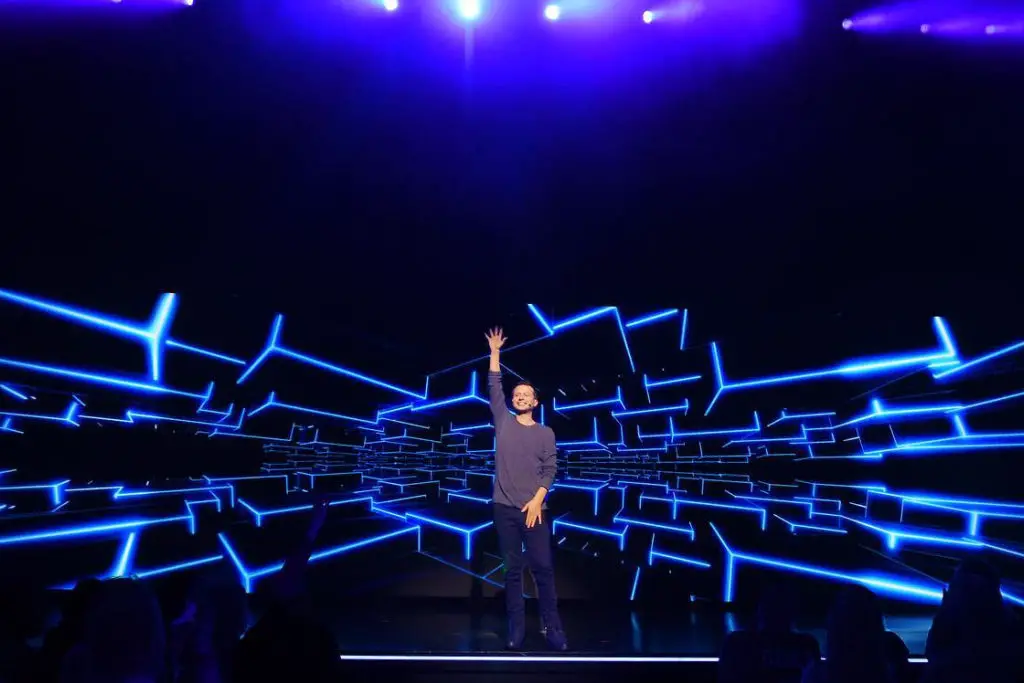 As the first magician to win NBC's "America's Got Talent," you know he's got some serious game. Mat enjoys getting the audience involved in what he refers to as a "shared adventure."
Mat Franco > Check Availability
Mac King Comedy Magic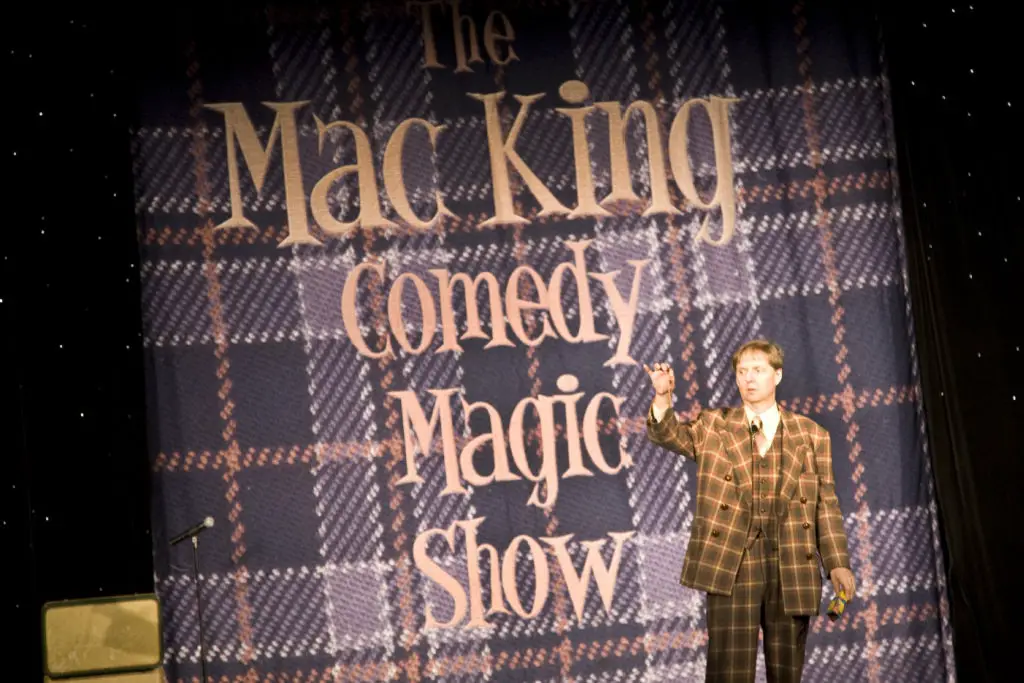 You've got to give respect where respect is due, and Mac King gets it for being the longest-running magician in Las Vegas. Not only will leave his show awestruck but with all of the laughing you'll feel like you did an ab workout—it's remarkably entertaining. Of course, this southern gentleman only performs family-friendly shows, too!
Mac King Comedy Magic > Check Availability
Mike Hammer Comedy Magic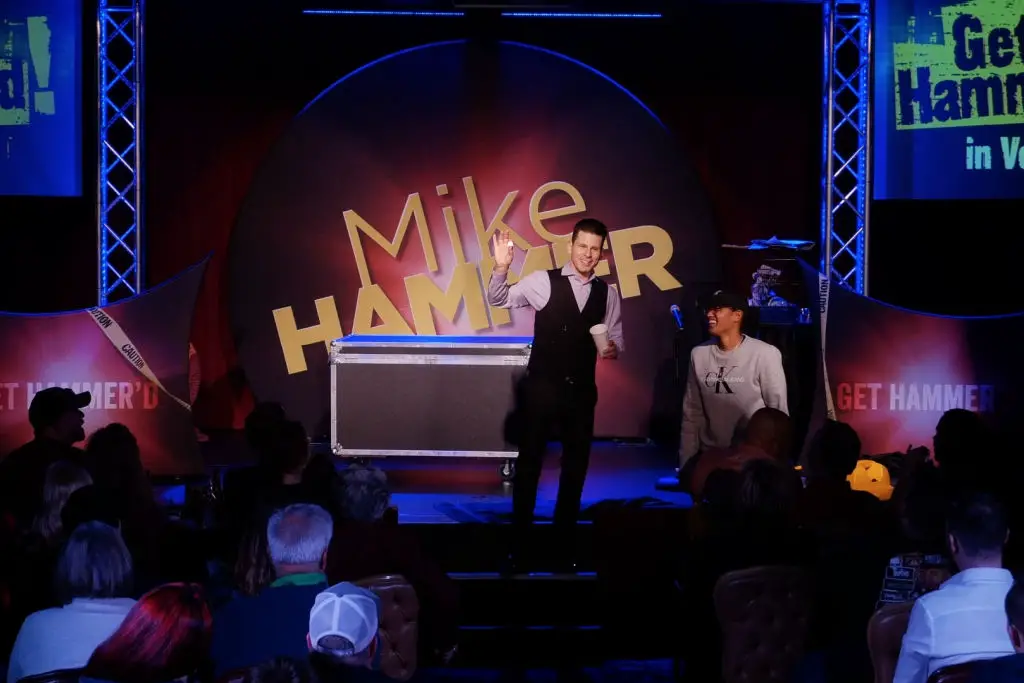 Do you know those awkward moments when audience members try to give a magician or comedian a hard time? Yeah, you probably don't want to try that with Mike Hammer. He's lightning-fast with the comebacks and improv. From mind-reading to swallowing razor blades, his act only gets better as it progresses—he refers to it as getting Hammer'd!
Mike Hammer Comedy Magic > Check Availability
Piff the Magic Dragon
Considered one of the most offbeat shows on the strip, Piff (who's dressed up as a dragon) and his adorable Chihuahua sidekick Mr. Piffles entertain guests with comedy and magic in their 75-minute stage show at The Flamingo. This peculiar combination makes Piff the Magic Dragon one of the most psychedelic things to do in Las Vegas.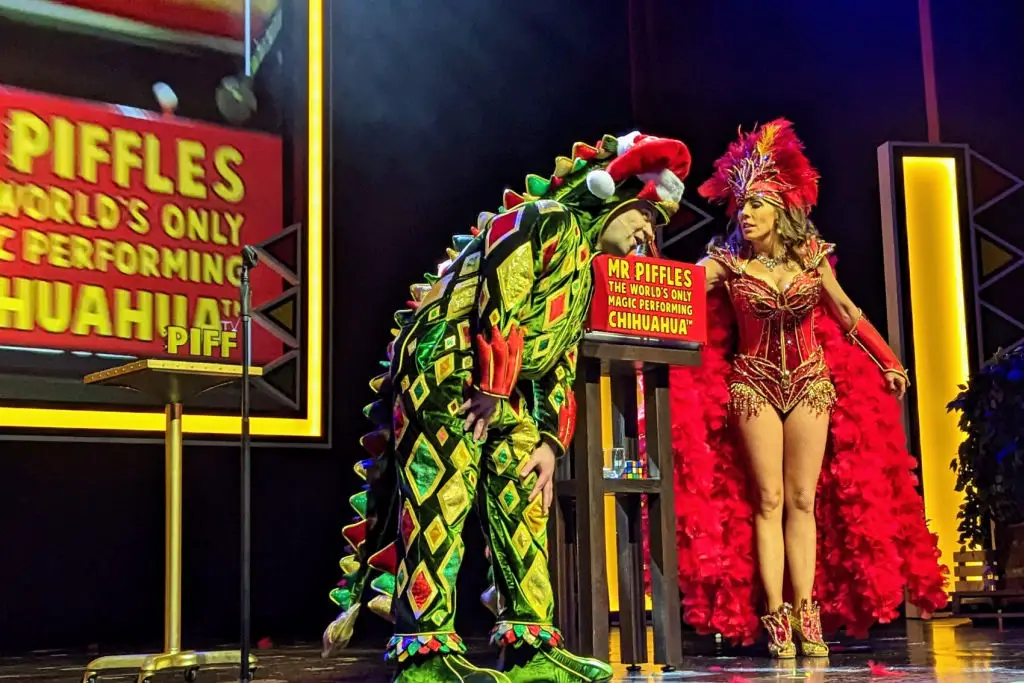 Popular with dog lovers and folks who love "America's Got Talent," this show welcomes audience members ages 8 and up. Guests appreciate that Piff and Mr. Piffles do a meet and greet to meet fans. Photos welcome!
Piff the Magic Dragon > Check Availability
Shin Lim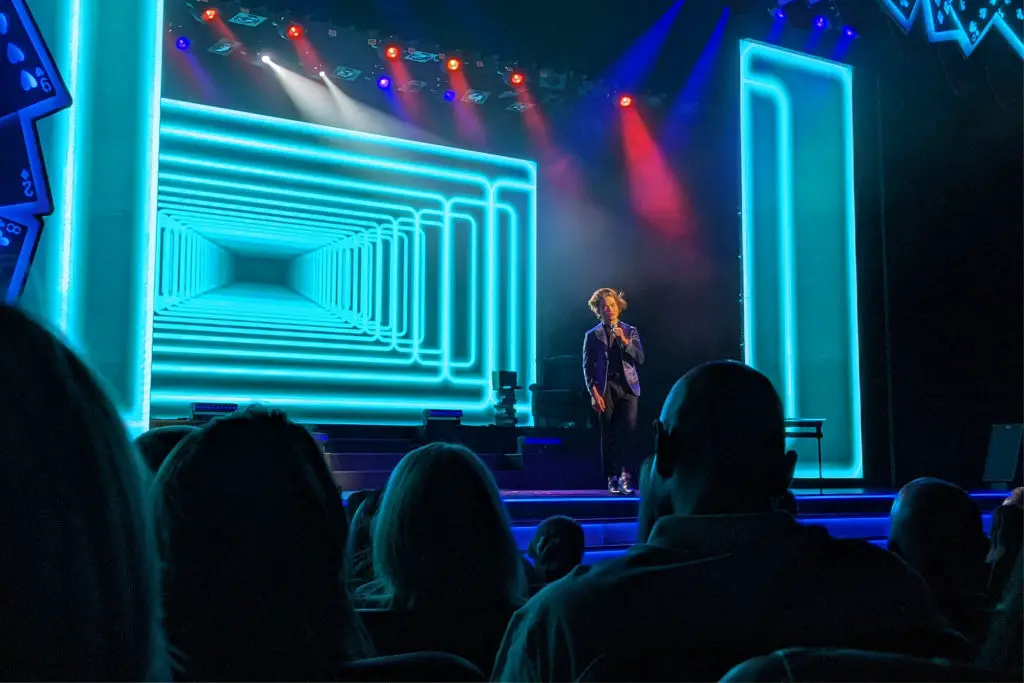 As the only person to win "America's Got Talent" two times, you could say Shin Lim knows a thing or two about magic, especially, sleight of hand his specialty. It's a lot of card tricks so if this doesn't sound appealing you may be happier with a different magic show.
Nathan Burton Comedy Magic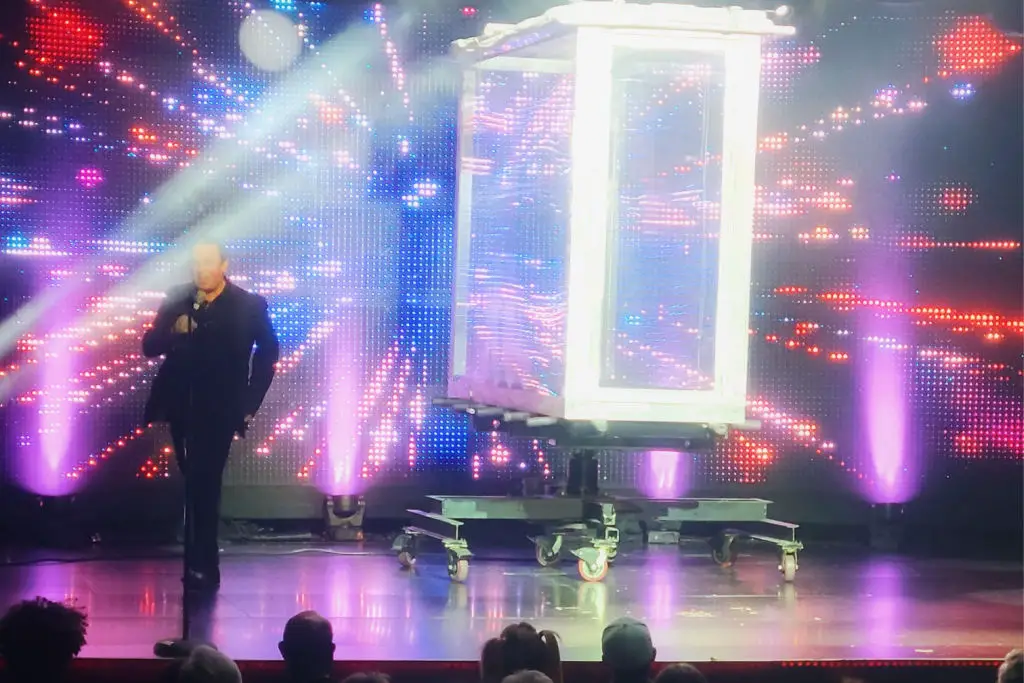 This "America's Got Talent" performer offers the #1 Afternoon Magic Show in Las Vegas. The performance can be described as rapid-fire illusions, and mind-blowing mentalist acts, all on a large scale with lots of audience engagement and participation. This all-ages show is perfect for families, especially groups with both young children and grandparents in tow.
Nathan Burton Comedy Magic > Check Availability
The Magic of Jen Kramer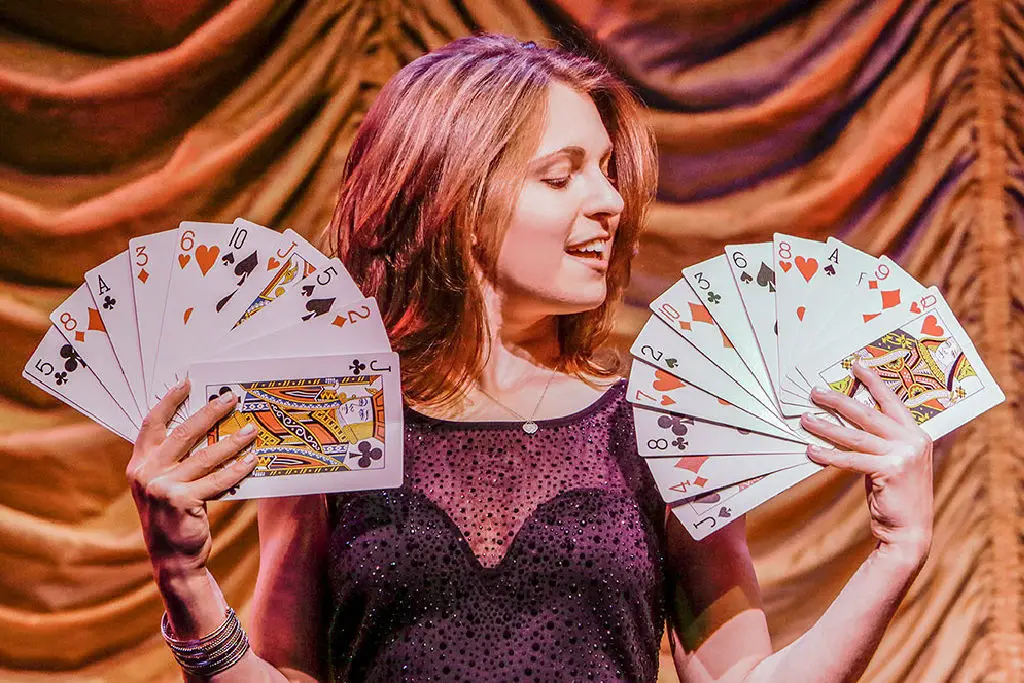 Revered for being the only female master magician in Las Vegas and a Yale University graduate, Jen Kramer's 75-minute show combines mentalism, magic, and comedy. She performs at the Westgate Resort and Casino at 5 p.m., so it's the perfect show to catch before dinner. Check out her stellar 5-star reviews and you'll see why she sells out performances.
The Magic of Jen Kramer > Check Availability
Michael Carbonaro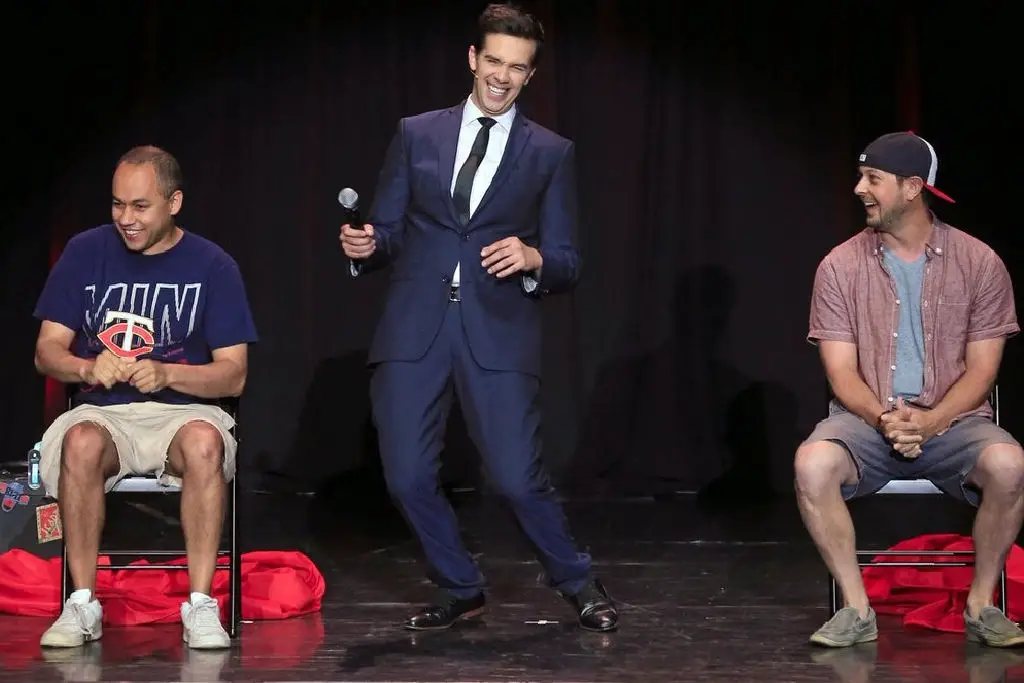 You may know Michael Carbonaro from one of the many TV shows he's been on including "30 Rock," "CSI: Miami," and "Grey's Anatomy." Nevertheless, his brand new Vegas act comes from his hit television series "The Carbonaro Effect" on truTV. Carbonaro's mindblowing magic, playful antics, and hysterical shenanigans will have the whole family laughing.
Michael Carbonaro > Check Availability
LIOZ Comedy Magic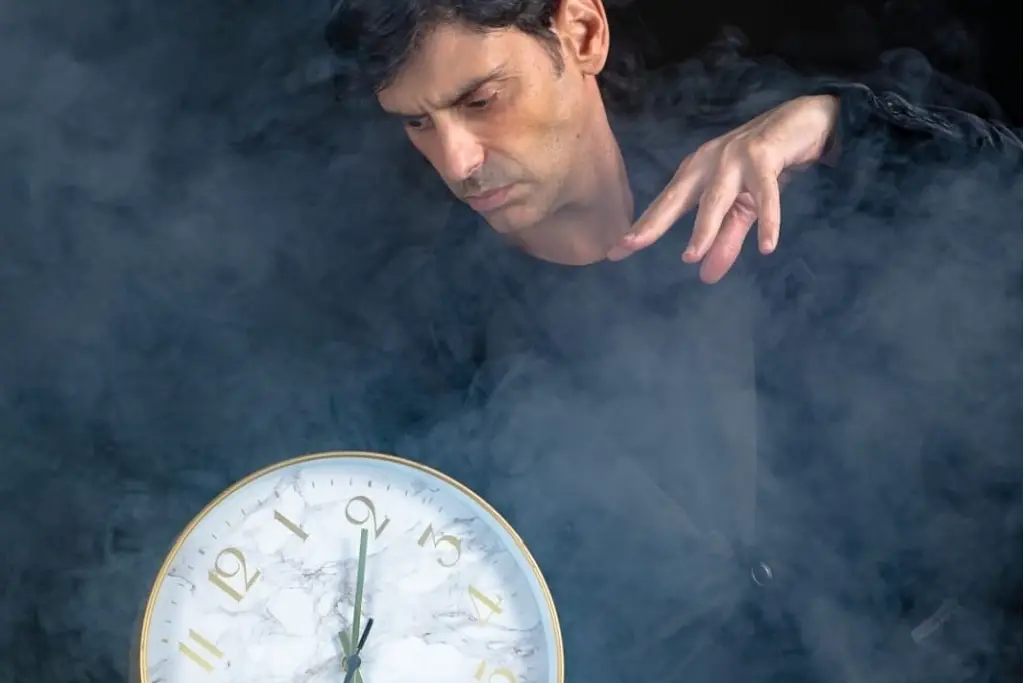 With popular appearances on three continents worth of "Got Talent" episodes, LIOZ has made a name for himself as a parody magician. Throughout his performance, LIOZ tries to make the audience believe that he's a real magician—with rare moments where he actually performs magic. Most people think it's hysterical but if you're looking for actual magic you may want to look elsewhere. Due to some parts with explicit content, audience members must be 18+ to attend.
LIOZ Comedy Magic > Check Availability
Adam London – Laughternoon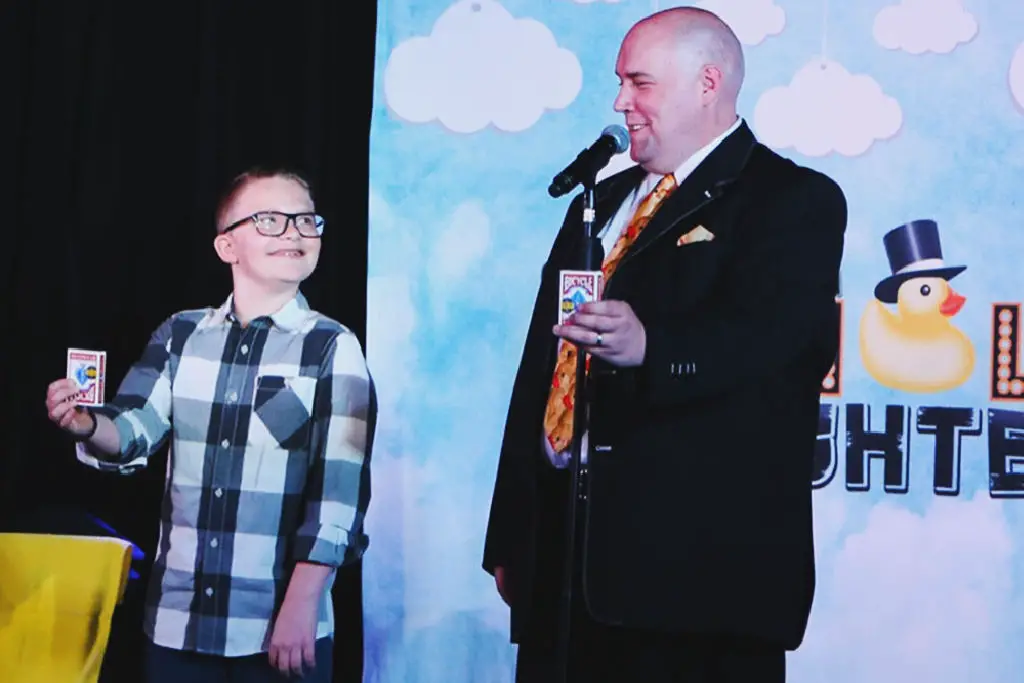 As one of the cheapest and best magic shows in Las Vegas, you can't go wrong with some afternoon entertainment with Adam London. London's family-friendly magic and comedy blow away expectations and leave most audience members in tears, from laughing so hard.
Adam London > Check Availability
Alain Nu: The Man Who Knows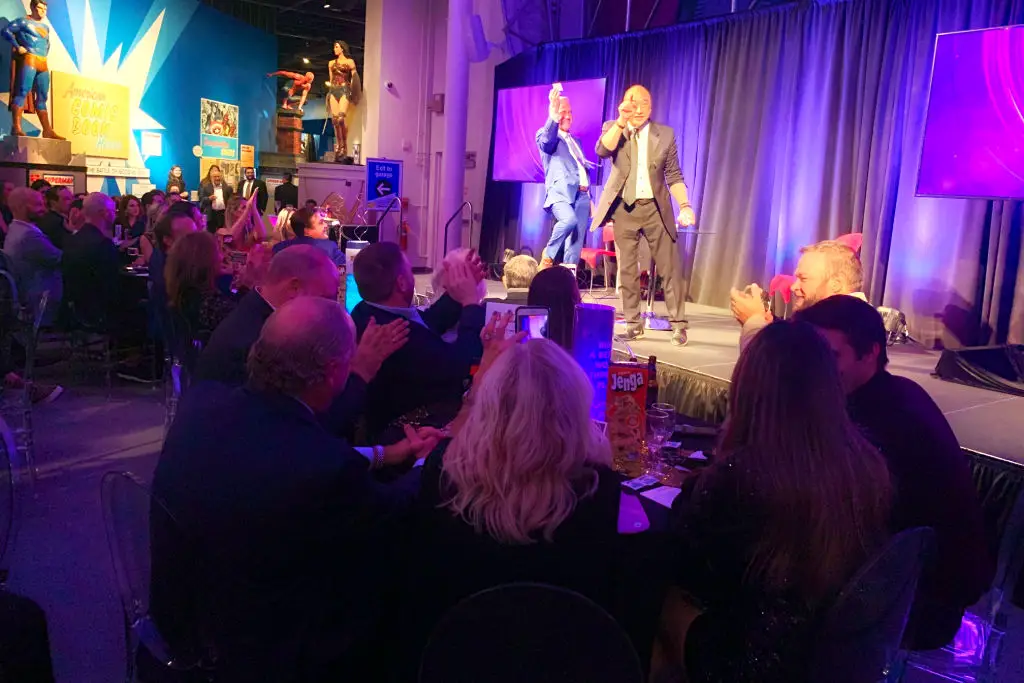 Starring on TLC's "The Mysterious World of Alain Nu," this unique magician obscures reality with demonstrations of mind-reading, clairvoyance, telepathy, and metamorphosis. Nu's fantastical feats blur the boundaries of what the average person's brain can comprehend—this is an out-of-this-world experience.
Hypnosis Unleashed > Check Availability
Hypnosis Unleashed Starring Kevin Lepine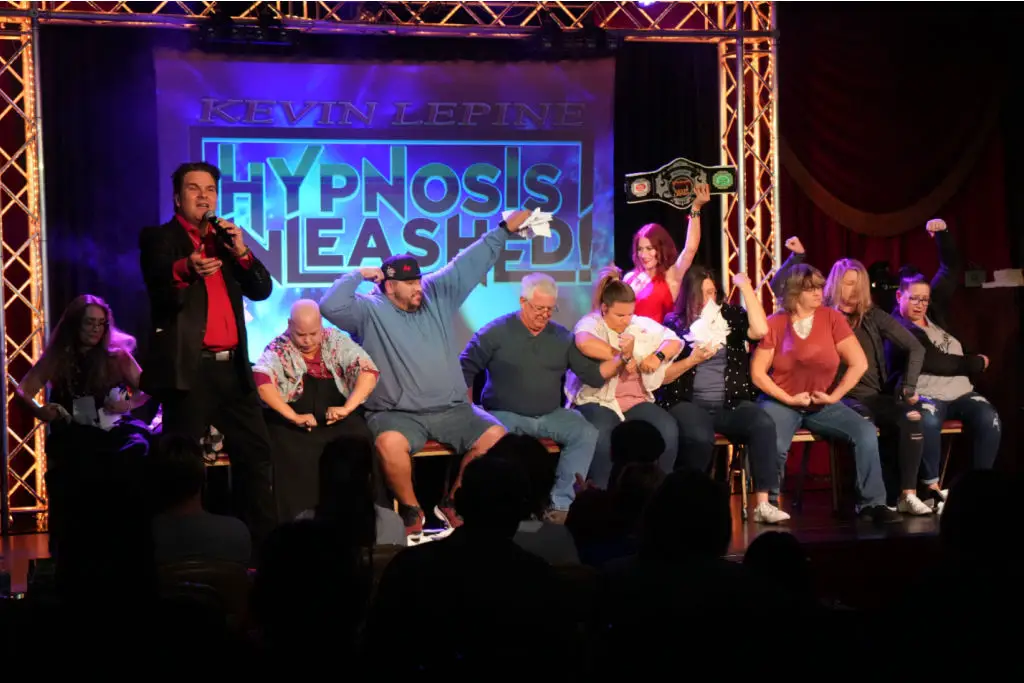 As the "Rock Star of Hypnosis," Kevin Lepine is a certified hypnotherapist who blends comedy and hypnosis into a unique show. Of course, not everyone can be hypnotized but Lepine can easily find the audience members that do. If you wish to witness hypnosis then this may be the ideal show for you.
Hypnosis Unleashed > Check Availability
Criss Angel MINDFREAK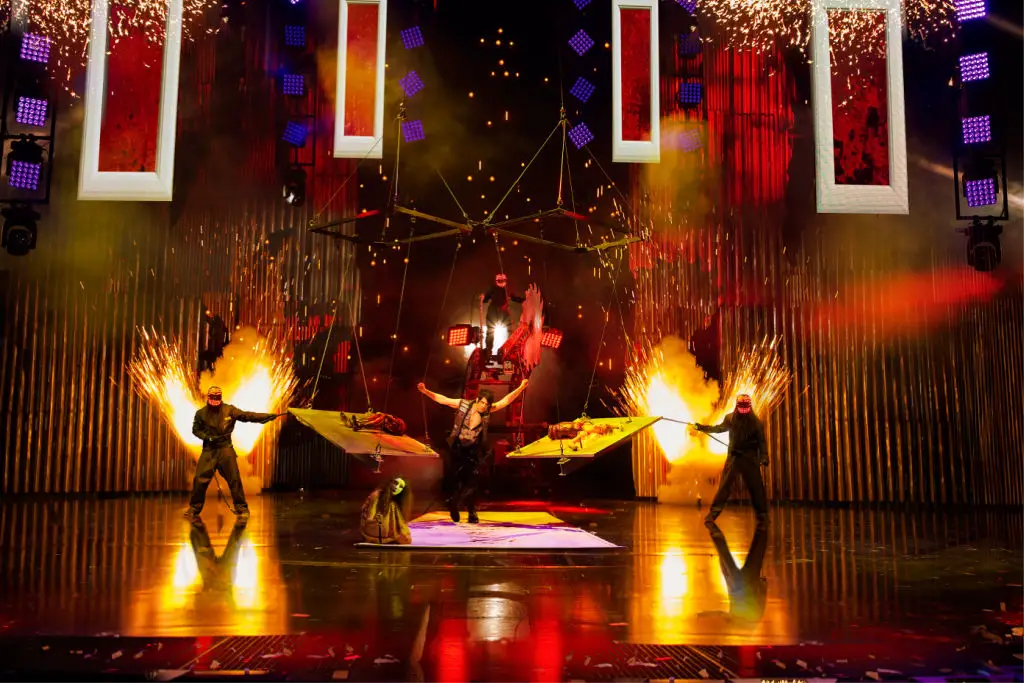 Welcoming audience members ages 10 and older, Criss Angel MINDFREAK is another great option for families looking for a solid Vegas magic show with a famous illusionist. You can enjoy the 90-minute MINDFREAK Show at the Criss Angel Theater at Planet Hollywood, with performances from Wednesdays through Sundays. The performance truly is mind-blowing enhanced with explosions, pyrotechnics, lasers, 3D effects, and LED lights.
Criss Angel MINDFREAK > Check Availability
Murray the Magician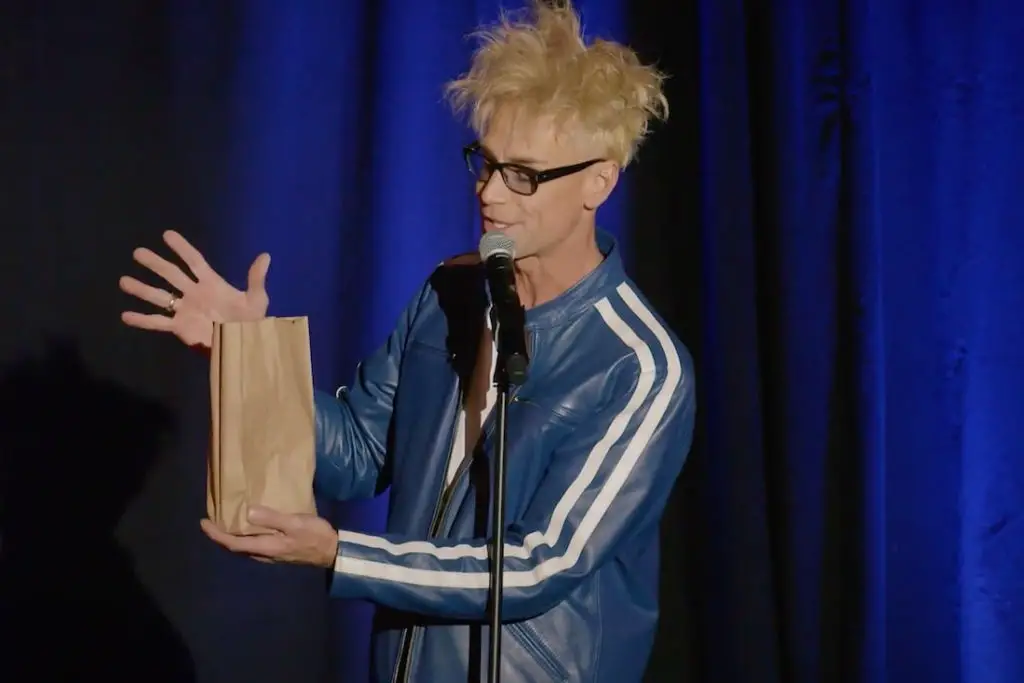 Made famous by his millions of engaging videos, YouTube personality Murray The Magician wows his audience with funny pranks, a lot of audience participation, and captivating illusions. His show is a great way to spend a family-friendly afternoon in Vegas, with performances every Thursday through Sunday at the Laugh Factory Comedy Club hosted by the Tropicana Las Vegas.
Murray the Magician > Check Availability
Penn & Teller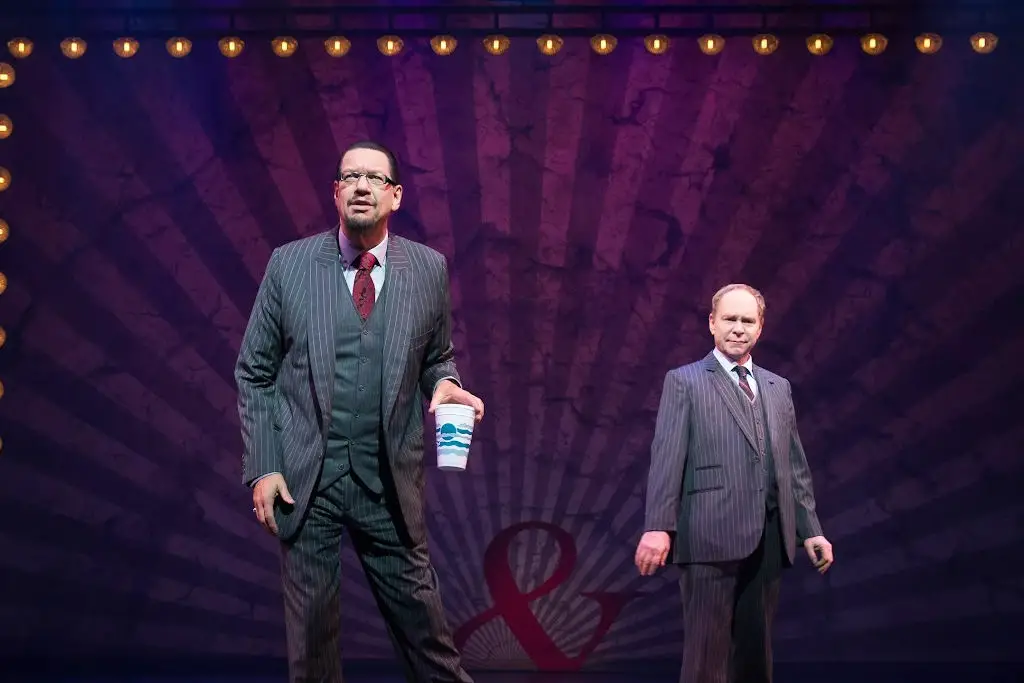 Welcoming guests ages 5 and older, the legendary Penn & Teller is a household name in the U.S. The famous duo offers a dazzling 90-minute show at the Rio Hotel and Casino daily at 9 p.m. What sets this show apart from others is that these magicians explain some of the techniques behind their illusions, which makes it more engaging for those who always want to know "how'd they do that?" Great entertainment, especially for kids and teens.
Penn & Teller > Check Availability
The Mentalist (Gerry McCambridge)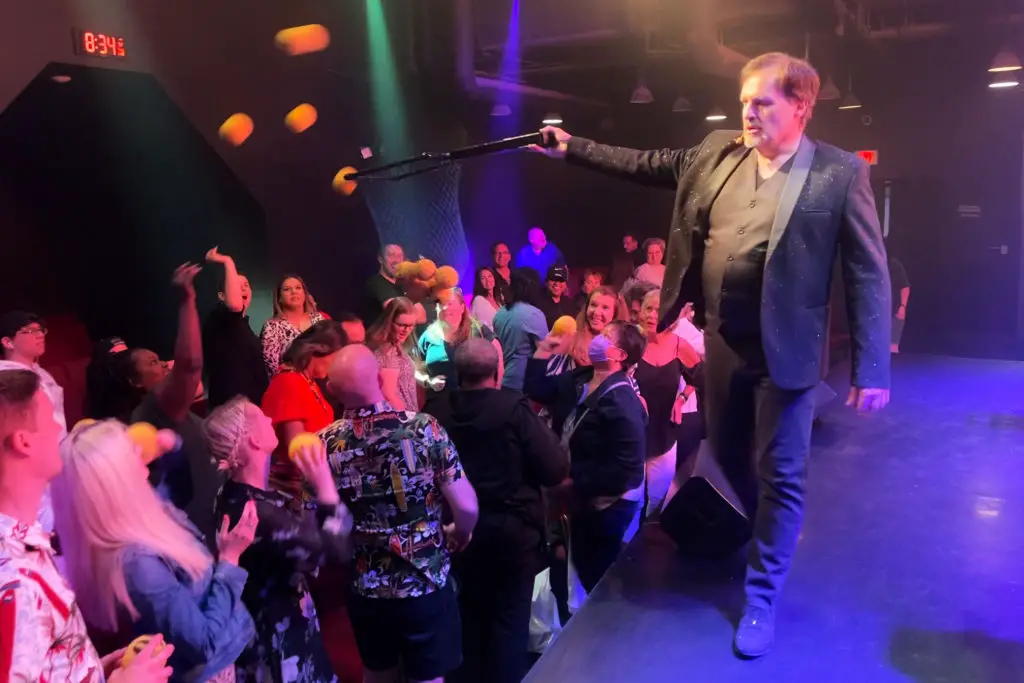 Witness the star of "The Mentalist" TV show perform magic, comedy, and unexplainable mind-reading. To begin with, most of the audience leaves the show utterly speechless. Above all, when it comes to reading minds and predictions, McCambridge has crazy skills. Finally, this show has some adult themes and is recommended for 16 years and older.
The Mentalist > Check Availability
V – The Ultimate Variety Show
V – The Ultimate Variety Show is a great option for those who need more variety and something that goes beyond just magic. Located at Planet Hollywood, guests are entertained with multiple acts and performances in an intimate theatre. This family-friendly show is fast-paced and high-energy.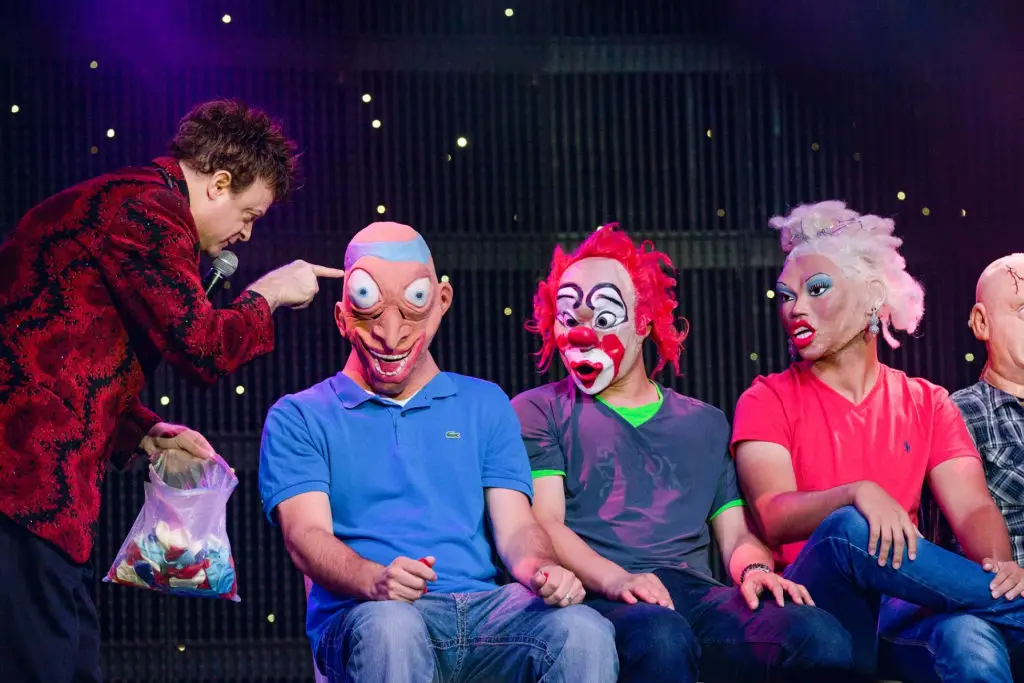 Many consider it a great value show for Las Vegas because it offers a little bit of everything for everyone. If you don't know which show you'll enjoy, choose this one. Described as a buffet of entertainment, it's geared toward the indecisive!
V – The Ultimate Variety Show > Check Availability
Escape Reality Magic of Garry & Janine Carson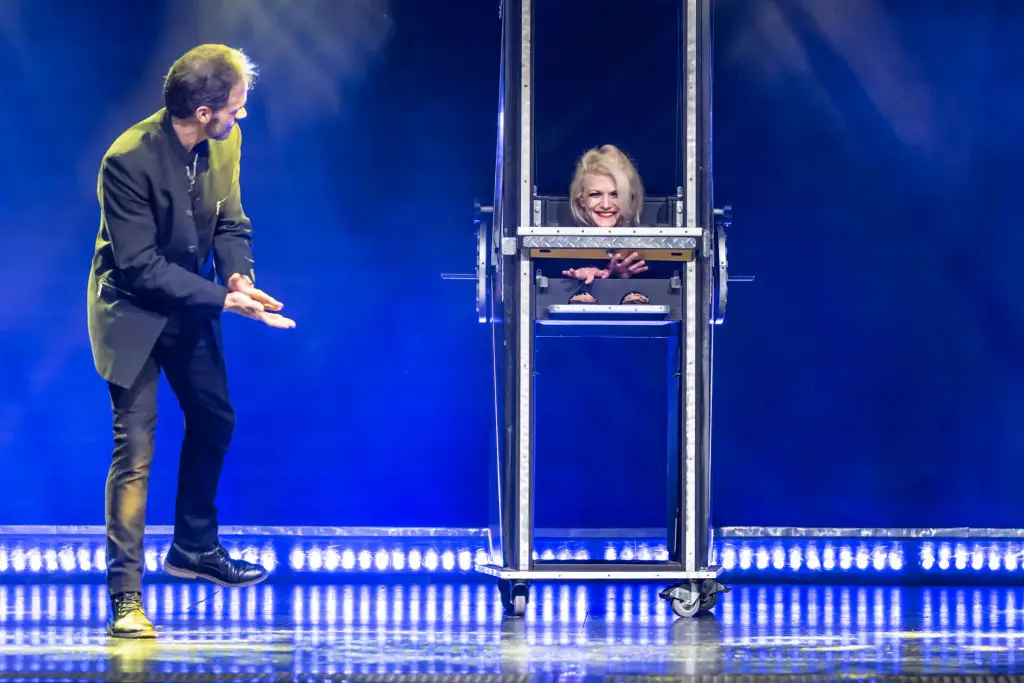 Voted Las Vegas' "Family Entertainers of the Year" two years in a row, the Escape Reality show may be ideal for anyone looking for a husband-wife magic duo. Overall, this is a good clean show with comedy, magic, amazement, and audience participation.
Escape Reality > Check Availability
Banachek's Mind Games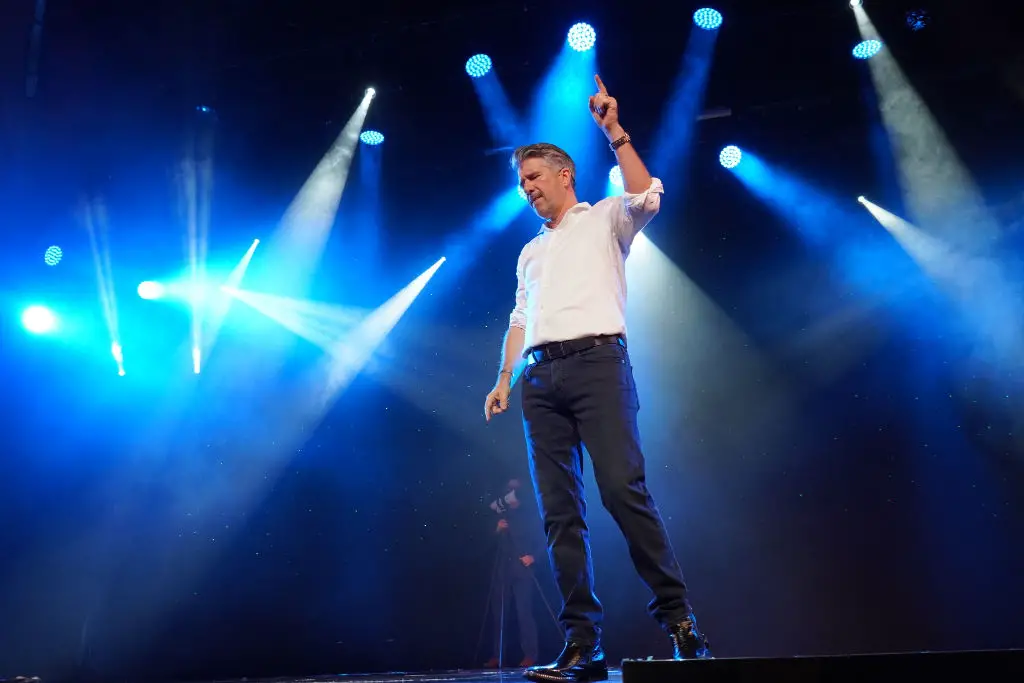 As a master mentalist, Banachek uses his skills to wow audiences and bust fraudulent psychics, spiritualists, and other mediums who scheme people out of their money. Penn of Penn & Teller named Banachek's show "The Greatest Mentalist Act, in the World."
Banachek's Mind Games > Check Availability
David Copperfield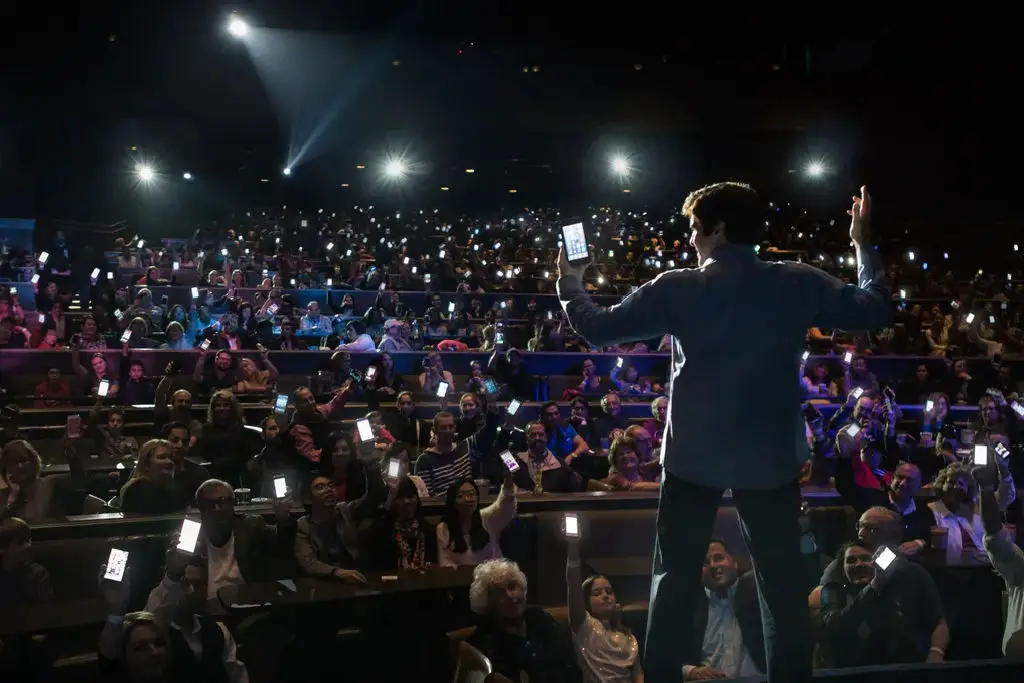 With his 11 Guinness World Record achievements, some may say that master illusionist David Copperfield IS magic. Made famous to the world by his popular TV specials in which he walked through the Great Wall of China and made the Statue of Liberty disappear, his shows continue to amaze Vegas audiences nightly at MGM Grand. This is a great show for families with small children because the show is appropriate for ages 5 years and up.
David Copperfield > Check Availability
Potted Potter – All 7 Harry Potter Books in 70 Minutes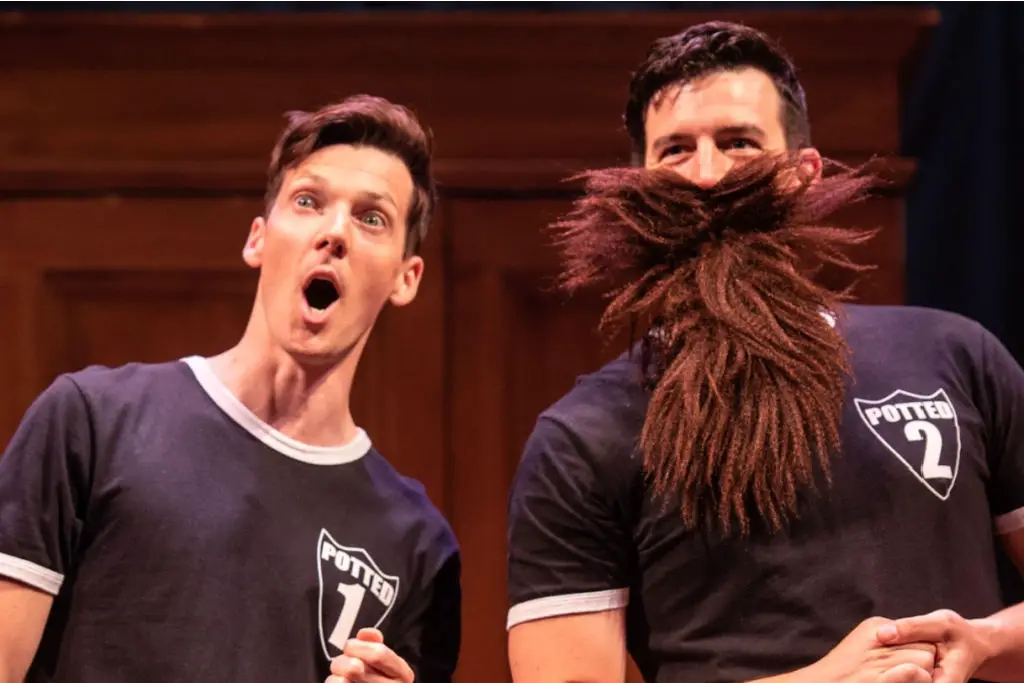 Lovers of Harry Potter will be drawn to this high-energy performance where two actors hilariously try to cram all seven Harry Potter books into a 70-minute show. While best suited for "Potter-Heads," anyone familiar with the Harry Potter phenomenon will most likely enjoy this tribute. This family show is open for guests aged 6 and older and is sure to leave you smiling afterward.
Potted Potter > Check Availability
Late Night Magic
This show is geared toward those looking for adult-style magic, with dark themes that are off-the-cuff and taboo. Also, it's located off the Strip at The Orleans Hotel. Furthermore, this performance offers something more unexpected for the 21 and older crowd. Small. Intimate. Edgy.
Late Night Magic > Check Availability
The best magic shows in Las Vegas will leave you amazed. Hopefully, after reading the details about the show, the rating, and the cost, you'll feel like you got your money's worth. With the diverse degree of talent and specialties, there's something here for everyone, wallah (voila)!
We Need Your Help
Did you find this article helpful? If so, bookmark it and when you're planning your next vacation click on any of the links below before finalizing reservations. You'll get the best price, we'll earn a small commission, and you'll help support future articles.
Thank you!
BEST TRAVEL SEARCH ENGINES
🏘️ Book Your Accommodation
We use Tripadvisor and Priceline's Express Deals to compare prices and reviews in advance and check availability
✈️ Book Your Flight in Advance
To find the cheapest flight options, you can use WayAway and Skyscanner to find the most suitable choice for you
🚗 Reserve Your Rental Car
Use DiscoverCars and Skyscanner to compare prices and view the largest selection of vehicles