Looking for the ultimate inspiration for visiting the country of Macedonia? There's never been a better time to visit Macedonia. The country has so much to offer, but it seems like much of the world doesn't realize it yet.
After two months of exploration this summer, we're excited to share more about why we fell in love with this country.
Where to Stay in Skopje
There are several excellent hotels in the Skopje city center. However, during our visits, we typically stayed in apartments.
Most tourists will enjoy staying near the city center within walking distance of the main attractions. Nevertheless, our favorite neighborhood is Debar Maalo, about one mile west of the city center. Also, double-decker red buses make it easy to get around the city.
As slow travelers, we enjoy staying in residential areas to experience more of a local experience. On average we paid around USD 25 per night for long-term rental apartments. Tourists staying for a few nights should expect to pay USD 50 to 100 per night in the city center.
Below are some accommodation recommendations for travelers in Skopje.
Budget: Hostel Mickitos, (a popular hostel located in the heart of the city), Hostel Denica (a newer hostel)
Mid-Range: The ONE Luxury Suites & Apartments (luxury apartments in the heart of the city), Urban Hostel & Apartments (clean accommodation near the main bus station)
Luxury: Capital Suites (highly-ranked hotel outside the city center), Marriott (located in Skopje's main square)
Check out other accommodation options for reasonable prices.

Top-6 Tours in Macedonia
You Must See Macedonia Right Now!
Here are 10 reasons why you should consider adding Macedonia to your next trip itinerary.
1. Overwater Bungalows
Is this Tahiti? The Maldives? No, it's Macedonia! On the shores of Lake Ohrid, visitors can visit one of Macedonia's most visited museums. These picturesque overwater bungalows are part of the Bay of Bones Museum.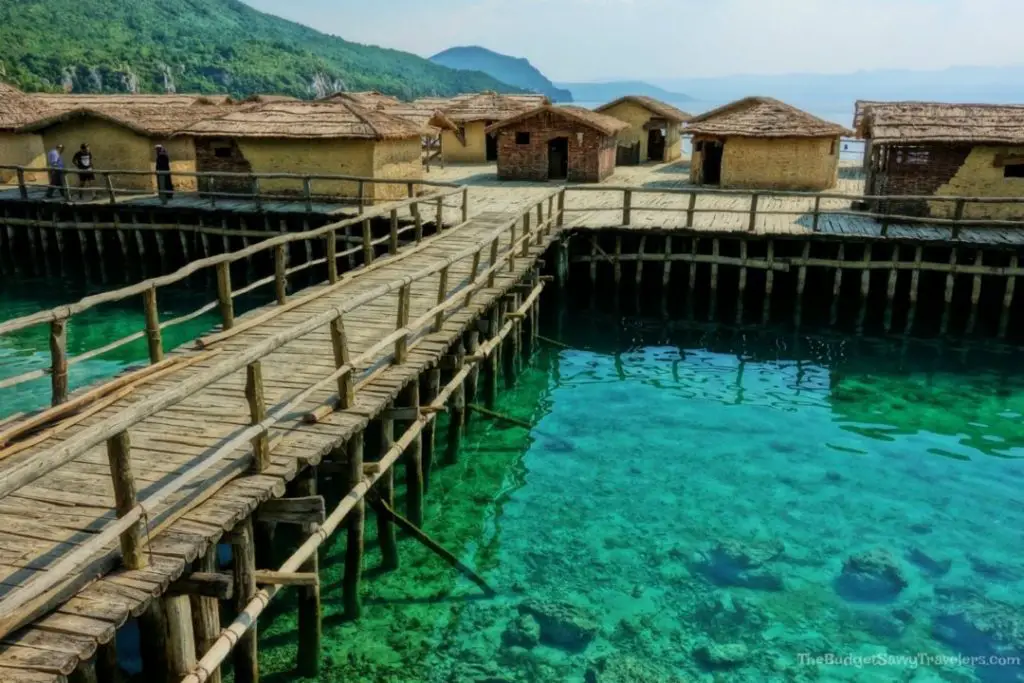 The attraction is a speculative recreation of a prehistoric settlement, dating from 6,000 to 8,000 B.C. The staged over-water huts replicate the living conditions of the people who once lived here. With the overwater huts perched above the turquoise-colored water, it almost looks like a scene straight out of the South Pacific.
This is the Ultimate Ohrid Excursion: ATV Full Day Adventure through National Park Galicica
2. Still Distinctly European
One of the reasons we loved Macedonia was the fact that it still felt distinctly European. For us, the melting pot cities of London, Rome, and Paris have lost their appeal because it feels like we are simply visiting any major city in the United States. Without the touristy crowds, visitors can soak up the ambiance of these timeless, quaint cities and enjoy the essence of pure European charm.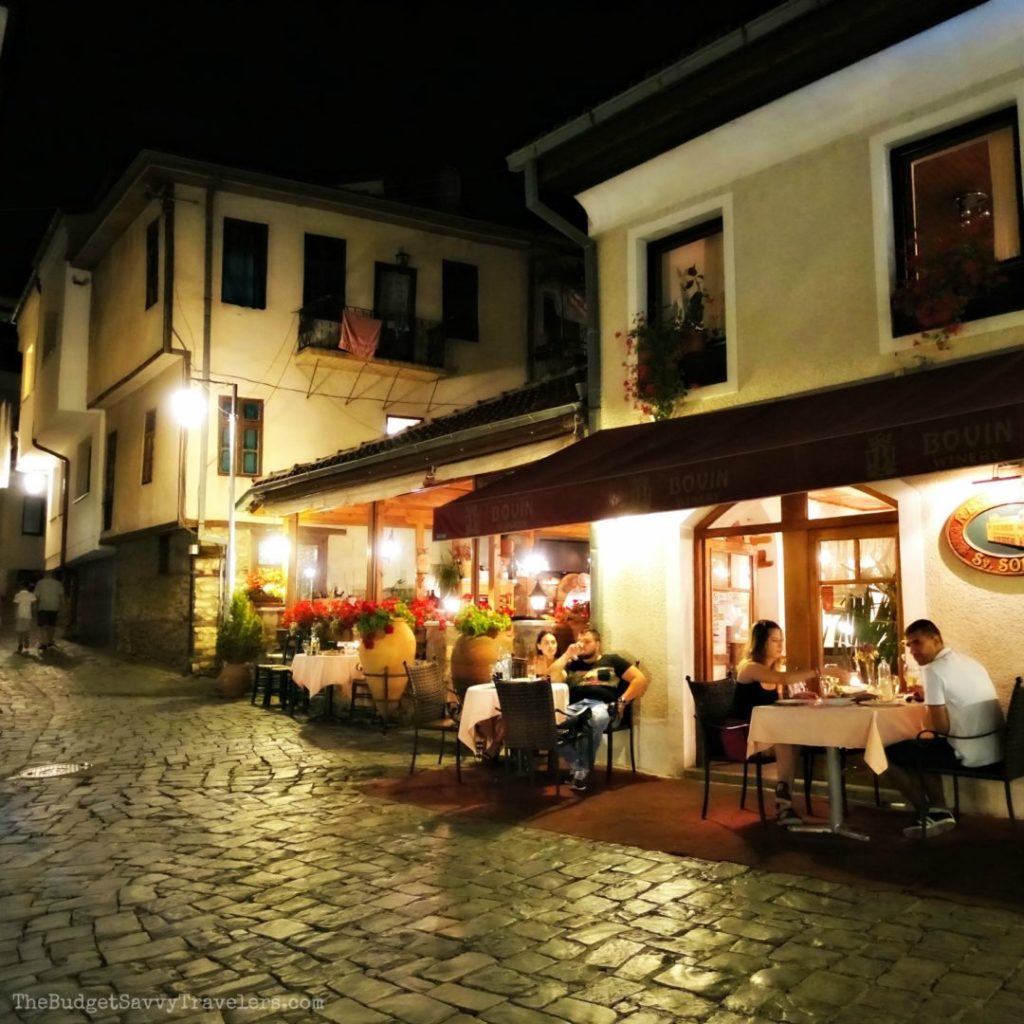 3. The Weather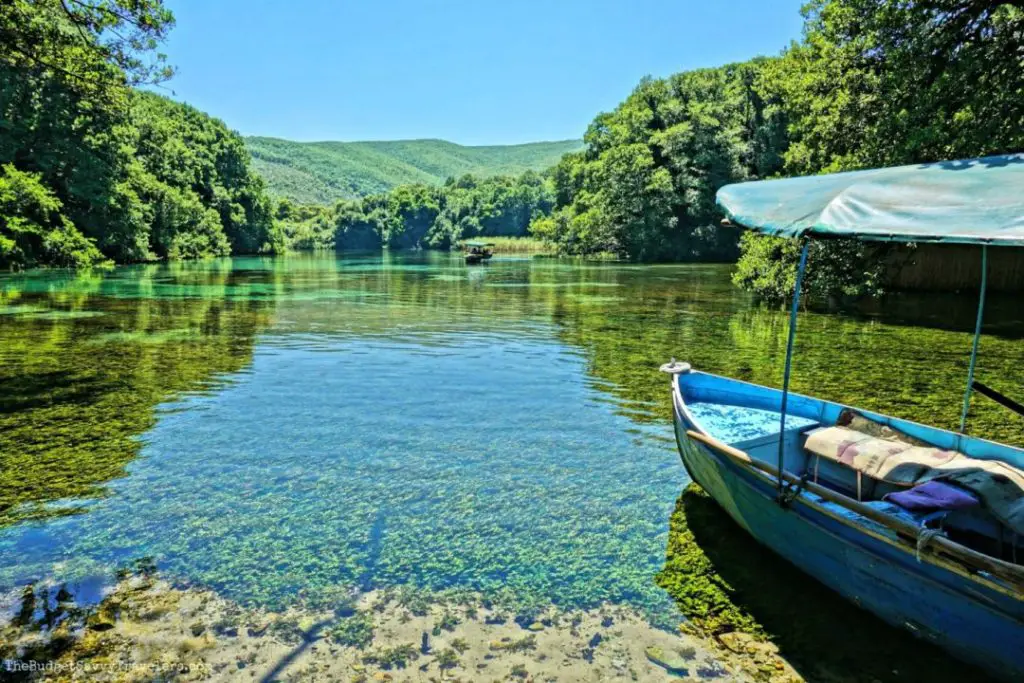 Macedonia has some pretty fantastic summertime weather. Typically from May through October, the weather is warm and dry. In fact, in the two months, we toured the country we only encountered one full day of rain. This makes for sunny, blue skies that are perfect for photography, swimming, and enjoying outdoor activities.
Most Popular Tours in Ohrid
4. Living Lake Life
Although Macedonia is a landlocked country, it has an amazing body of water. In the summer, Ohrid comes alive with tourists and Macedonians seeking out a taste of lake life. Lake Ohrid is Europe's oldest and deepest lake.
The lake water is astonishingly clean, clear, and a perfect temperature for swimming in the summer. The charming resort town also has great nightlife, outdoor adventures, and delicious local cuisine to ensure the perfect summer getaway.
5. It's a Foodie Haven
As travelers, we love the flavors and cuisine of Macedonia. Generally, the dishes are hearty, full of protein, but never too heavy on the stomach. Popular meals include meat and vegetable platters, fresh salads, stuffed peppers, and cabbage rolls. In Ohrid, belvica is a lake fish and a local delicacy.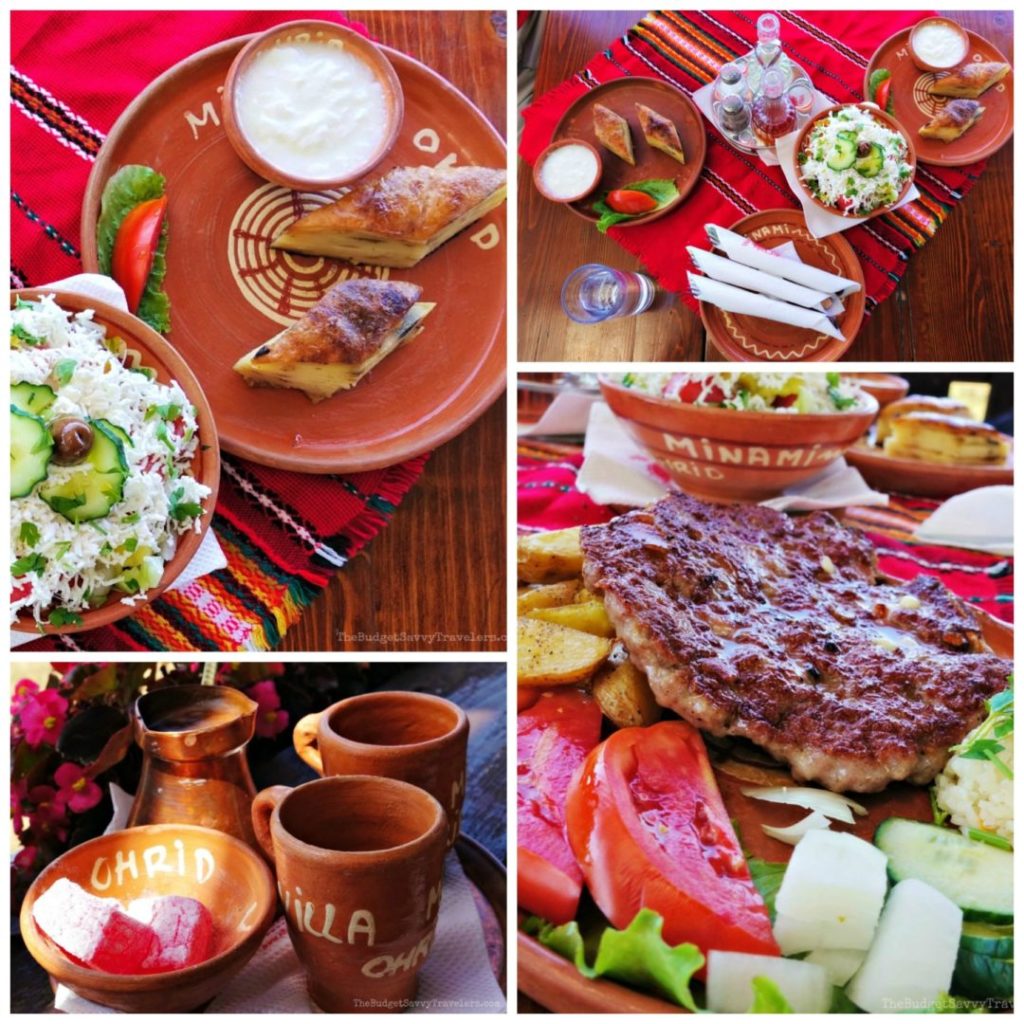 However, our most memorable dish was a meaty stew called chorba. In Ohrid, it is widely served with a homemade garlic dressing and fresh bread. It was phenomenal.
6. Best Wine of the Balkans
As red wine drinkers, we reveled in the fact that 80 percent of Macedonia's wine production is red. The sunny, dry climate is the perfect environment to produce full-bodied, fruity red wines. The earliest archeological excavations revealed that Macedonia has been growing grapes and producing wine since the 13th century B.C.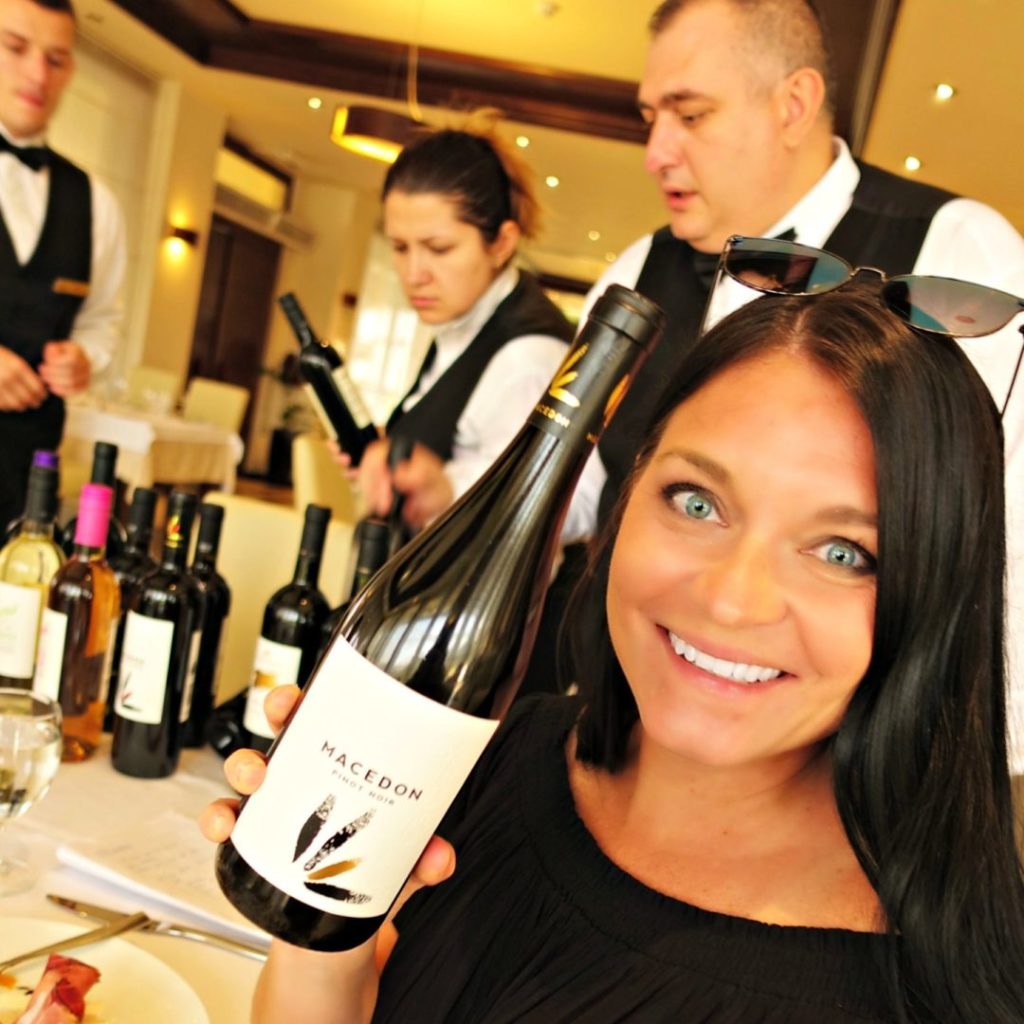 With thousands of years of wine production, the region has perfected its craft! Those interested in visiting Macedonian wine country will find an elegant, yet unpretentious wine region richly laced with both ancient and familial history.
7. Sweeping Mountain Views
Macedonia's mountainous terrain is a hiker's dream! For those that get all the feels from dramatic landscapes, then you'll love exploring this rugged country. Cities like Prilep and Ohrid even offer hiking opportunities right outside the front door. The mountain trails are easily accessible and there's no need to hire a costly rental car.
8. Magnificent Roman Ruins
Travelers that enjoy exploring Roman ruins will love touring Macedonia. The country has spectacular ancient cities that are often wonderfully quiet and serene. Two of the more popular sites are Heracela just outside Bitola and the Ancient City of Stobi.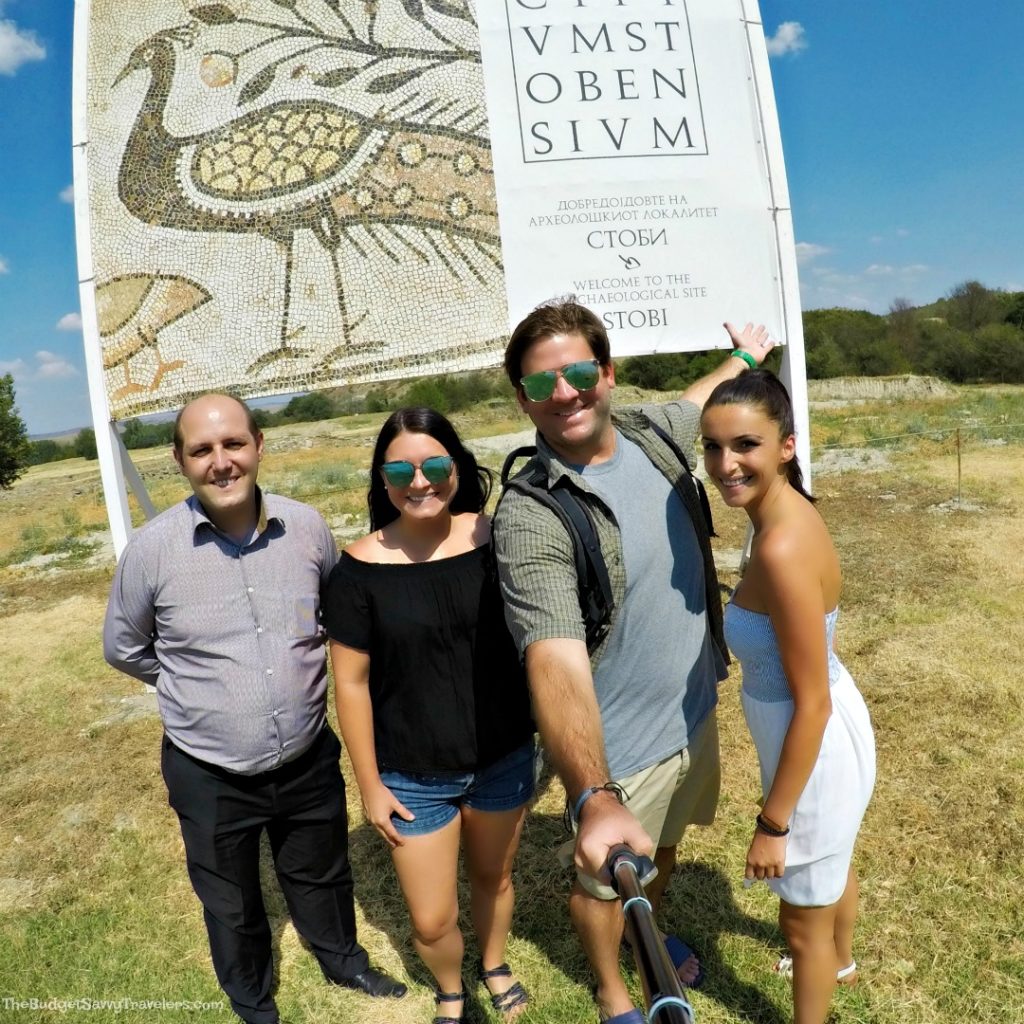 These locations boast some of the most beautiful, detailed tiled mosaics ever found in an archeological excavation. Why fight the crowds in Greece and Italy when you can have these discoveries all to yourself?
9. Las Vegas of Europe
Travelers have described Skopje as quirky, unique, and unlike any other place they've ever visited, so we were intrigued to explore it for ourselves. After visiting Macedonia's capital city, we deemed it the Las Vegas of Europe.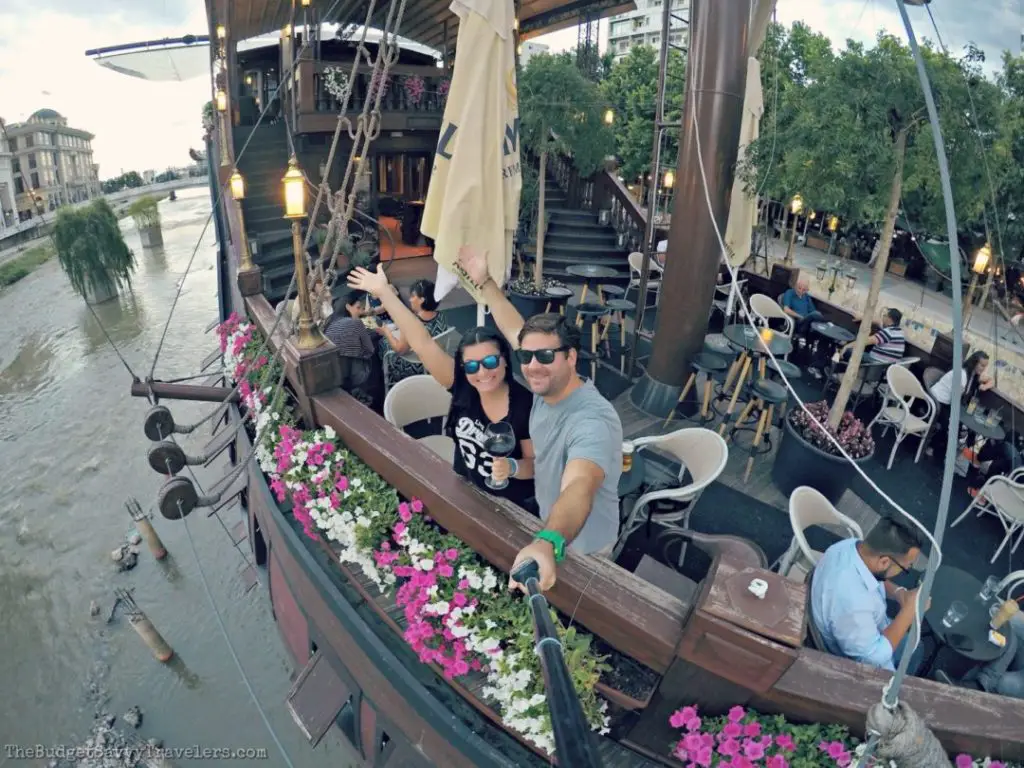 At night, the city center comes alive with activity. The massive statues, colossal buildings, and pirate ships along the Vadar River give off Las Vegas vibes. There is so much to visually process, it's a city to awaken the senses.
10. Few Crowds and Tourists
Macedonia feels like it is just on the brink of becoming an emerging tourist destination. Outside of Lake Ohrid, we received lots of curious stares and questions from locals wondering why we were in their country. In fact, Macedonians seemed genuinely surprised when we told them how much we were enjoying our tour.
Our Route
This is the route we took to explore Macedonia.
Truth be told, mass tourism hasn't ruined travel in Macedonia yet. Locals are warm, welcoming, and friendly.  Also, prices are extremely affordable and attractions are often uncrowded. As a result, if you enjoy getting off the beaten path then Macedonia is a great country to explore.
TRAVEL TIPS
🏘️ Book Your Accommodation
We use Tripadvisor and Priceline's Express Deals to compare prices and reviews in advance and check availability
✈️ Book Your Flight in Advance
To find the cheapest flight options, you can use WayAway and Skyscanner to find the most suitable choice for you
🚗 Reserve Your Rental Car
Use DiscoverCars and Skyscanner to compare prices and view the largest selection of vehicles