This fall, one of the biggest sporting events in the world is taking place, the FIFA World Cup. The event is taking place in Qatar from November 20 to December 18, 2022. This is the second World Cup held completely in Asia and the first World Cup to be hosted in the Arab world. Moreover, France is the defending champions, after defeating Croatia 4–2 in the 2018 World Cup finals.
Unlike previous years, when the tournament was held in one or two countries, this year sees the entire World Cup takes place in Qatar. Because all of the stadiums are in a centralized area, this can make traveling to the games less expensive than in the past, especially if you plan on visiting more than one stadium.
FIFA World Cup on a Budget
No matter, as this budget guide to traveling around Qatar will help you see the games. France, the current World Cup holder is not a favorite to win the tournament, instead, it's Brazil. Teams that you do not expect always feature in competitions of this kind and you may want to check them out.
Tip: Don't forget to wear your favorite team's jersey!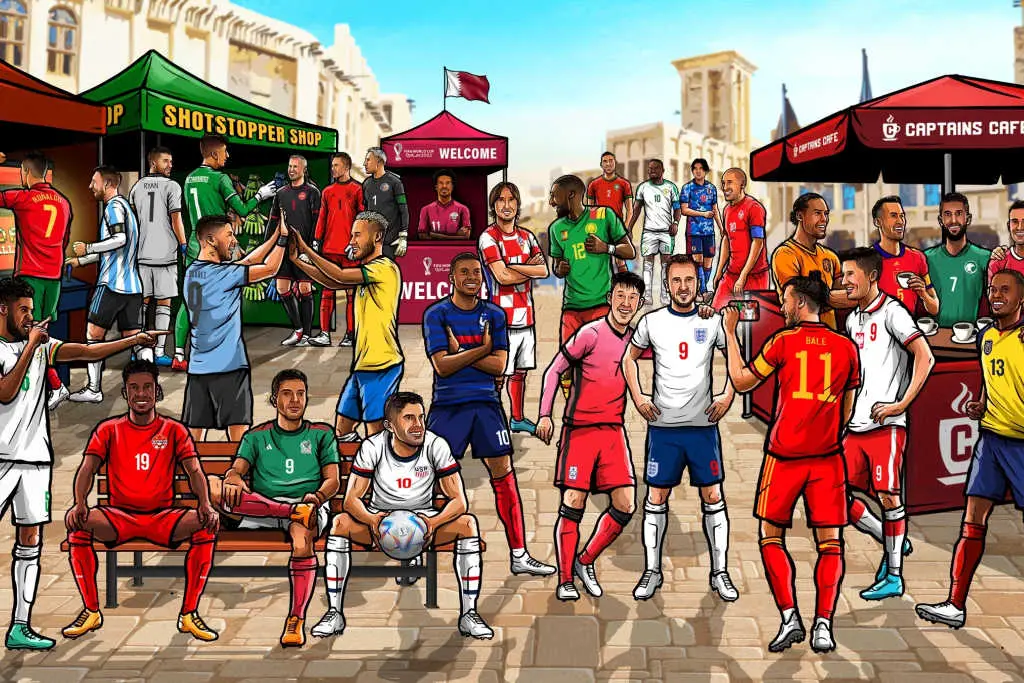 Believe it or not, there are still tickets available. TicketSmarter is the best place to buy tickets to the World Cup, at the best prices.
Planning
As there are eight stadiums, depending on the games you want to see will determine the whereabouts of Qatar you need to get to. If you want to see one team in particular, check to see where they are playing. The tournament starts on November 20 of June in Al Bayt Stadium, and the final is played at the Lusail Stadium on December 18. When including all matches, there will be a total of 64, 48 in the group stage, 8 in the Round of 16, 4 in the quarterfinals, 2 in the semifinals, the match for the third place, and the final.
Tip: The world is so unpredictable right now, don't forget to purchase good and affordable travel insurance.
As such, it is important to make a plan to determine where you need to be and at what date and time. From that point, you can work out where to stay and how you are going to get there.
Hotel and Accommodation
There are a few approaches you can take to finding good-budget accommodation, starting at USD 38 per night. Hotels near the stadiums are likely to be a bit more expensive. This is their chance to make as much money from the tournament as possible, and they will do exactly that.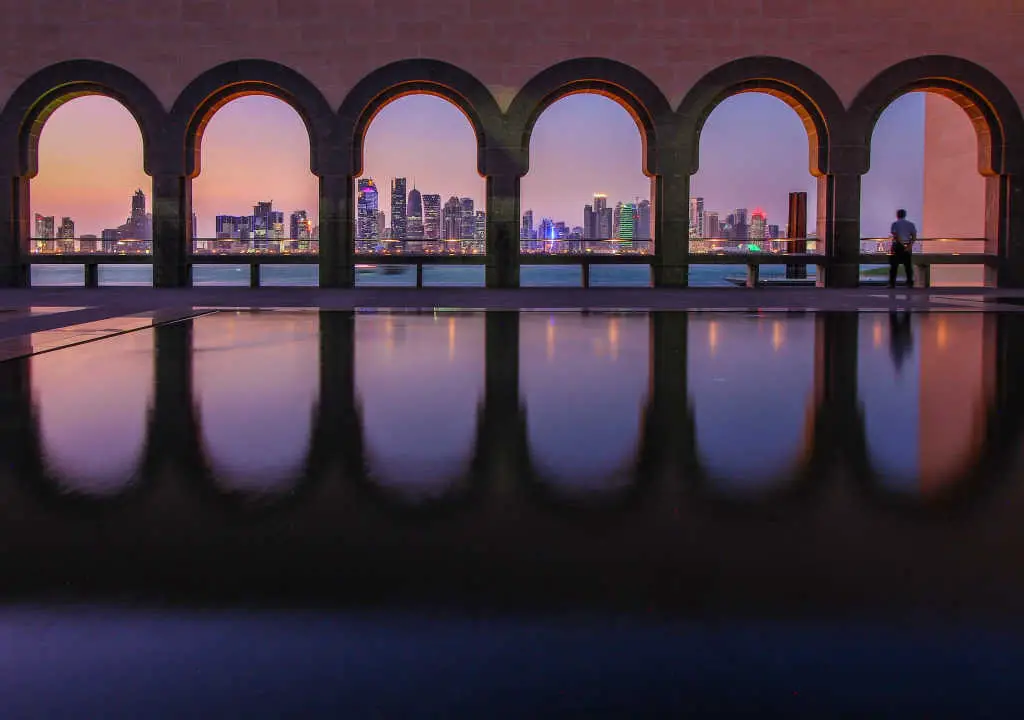 However, if you look a few miles away you'll probably find nearby metro stops with corresponding hotels. These hotels will not be so expensive, and you still get to watch the games. However, generally, the best hotels are located near the National Museum metro stop. You can also take some time to see museums and enjoy the culture a little.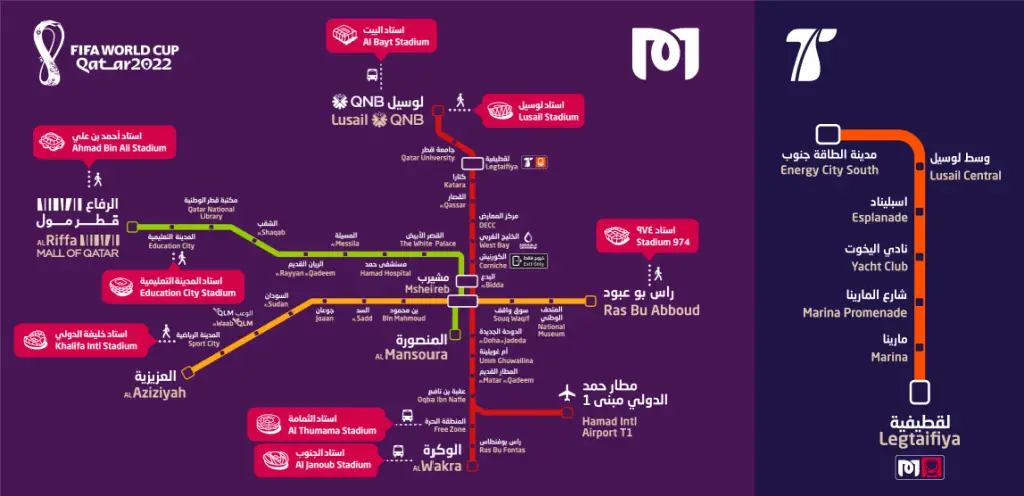 Again, check late deals as you may find a gem of a hotel at a bargain price, and if you're up for it, you can make use of hostels.
Transport
Getting around Qatar can be done in several ways. However, to get to Qatar there is no other way than to arrive at Doha's Hamad International Airport. Flying is the obvious choice, and there are several budget airlines that will get you from anywhere in the world to Qatar. There are also late deals that can also be a real money saver, and these are always worth checking out.
Due to Qatar's small size, all of the stadiums are within about 50 miles of each other. As a result, there's no need to worry about planning out additional flights within the country.
There are several transportation options for visitors looking to attend the FIFA World Cup Qatar 2022. The safest and most comfortable is to rent a car. Considering that the distances between the different stadiums and host cities are no more than about 50 miles it's probably the best option, plus you'll be able to explore the country at your leisure.
Generally, public transportation will be the most popular way to get around Qatar. Great news! Spectators can use the Doha Metro, which was inaugurated in 2019, to arrive at any of the stadiums and cities, making convenient connections with buses, to easily get from the metro to the stadium.
With a little bit of planning, you can enjoy Qatar and the World Cup 2022.