These amazing Memorial Day sales will get you ready to tackle some awesome summer adventures. It doesn't matter if you're shopping for yourself or others, everyone wants to save money on outdoor gear.
This time of year brings incredible opportunities to invest in warm-weather gear and other discounted winter items. The list below consists of fab deals, some clearance, and other various promotions from some of the most popular brands. We're going to be updating this page through Memorial Day, so bookmark it now, and check back frequently to see the latest gear.
Intex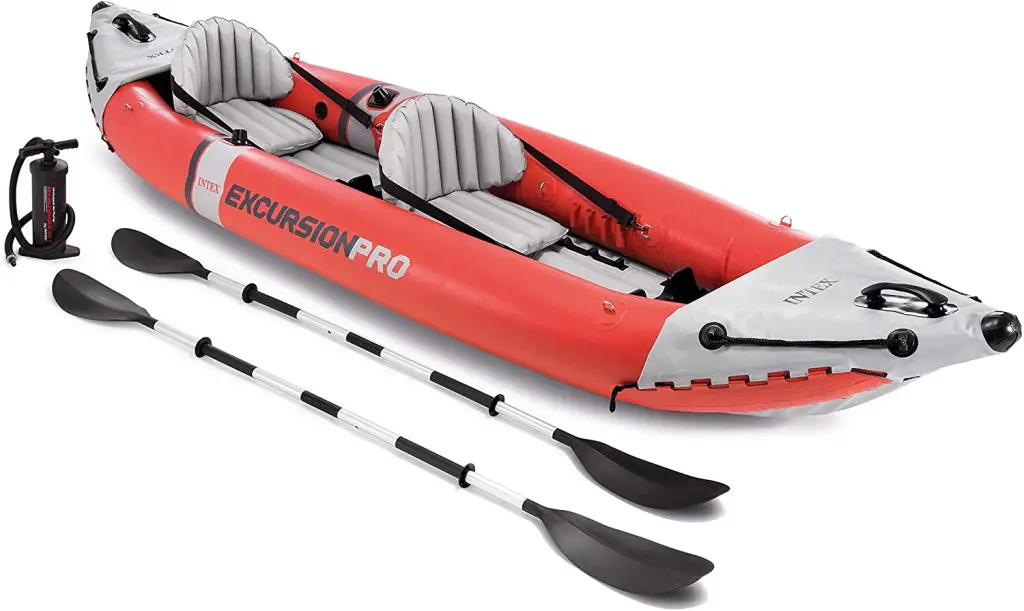 Promotion: Intex is offering 34 percent off the Excursion Pro kayak ($332).
This kayak is made with features like adjustable seats or built-in footrests to keep you comfortable. Packaged with a pair of aluminum oars and an air pump, the Intex Excursion Pro Kayak has everything you need to easily start enjoying your day on the lake, river, or ocean.
Keen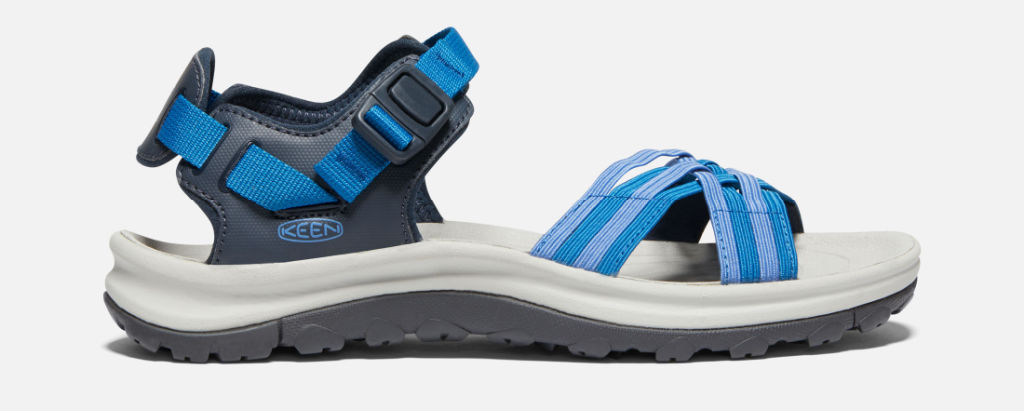 Promotion: Keen is offering up to 30 percent off select products.
Dates: May 16 through May 31
Our Pick: The Women's Whisper, one of the best water shoes of 2021.
Amazon
Promotion: Amazon is offering steep deals on a lot of products during various spring sales.
Dates: Ongoing
Our Pick: The Apple AirPods, currently 20 percent off.
North Face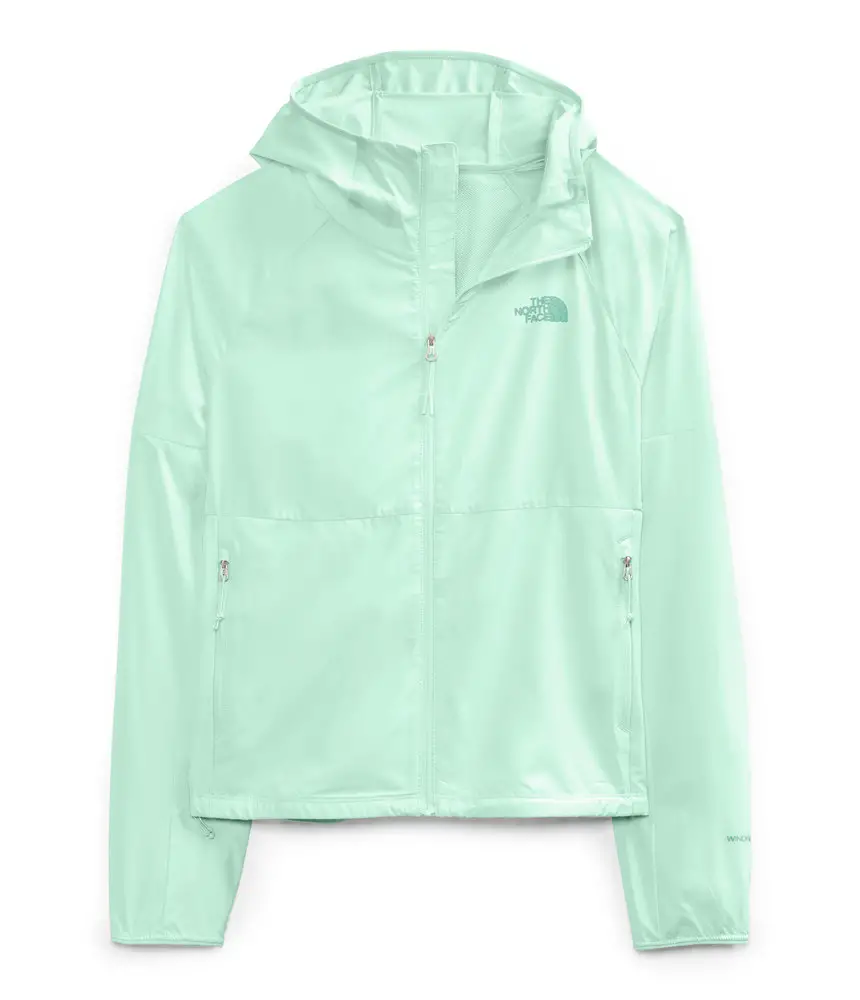 The North Face Flyweight Hoodie (Women's) ($79)
The Women's Flyweight Hoodie is a lightweight, water-repellent, wind-resistant jacket with a women-specific fit and a 100%-recycled body fabric. Changing weather will quickly become something you used to worry about.
Yeti
Promotion: Yeti is offering free text and monogram customization when you purchase any drinkware.
Dates: May 27 through June 1
Our Pick: The Rambler 26-Ounce Vacuum Bottle with Chug Cap.
Maho Shades
Promotion: Use the code STRIPES20 for 20 percent off sitewide.
Dates: May 24 through May 31
Our Pick: The Charleston 2 sunglasses.
Altra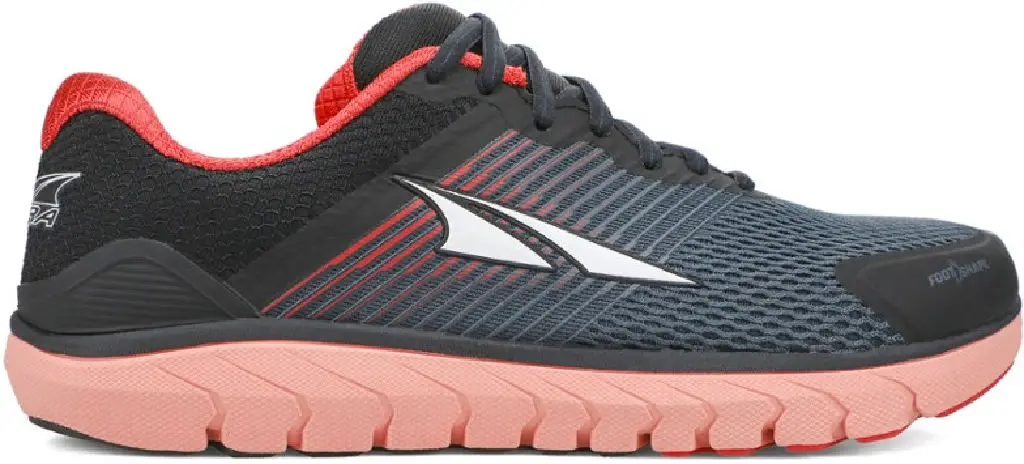 The Altra Provision 4.0 Running Shoe ($99) won a Gear of the Year award. Its "engage-as-needed support system makes for an exceptionally comfortable ride," wrote our testers. "It's a great choice for neutral runners whose feet collapse inward when they're tired and for chronic pronators who've had their fill of bulky shoes."
Smith

The Smith Lowdown Slim 2 ChromaPop Sunglasses ($69; 50 Percent Off) will be your go-to shades. They're a smaller, skinnier version of Smith's classic Lowdown frame, the Lowdown Slim has the same sporty yet stylish androgynous shape that fits in equally well on a snowfield, singletrack, or sidewalk.
Kelty
Promotion: Kelty is offering 25 percent off sitewide.
Dates: May 21 through June 1
Our Pick: Keep an eye out for a restock of the Low Loveseat.
Howler Brothers
Promotion: We found some trusty shirts in Howler's Last Call.
Dates: Ongoing
Our Pick: The H Bar B Snapshirt. Be more comfortable at the office without looking like a schlub who just rolled out of bed.
Forsake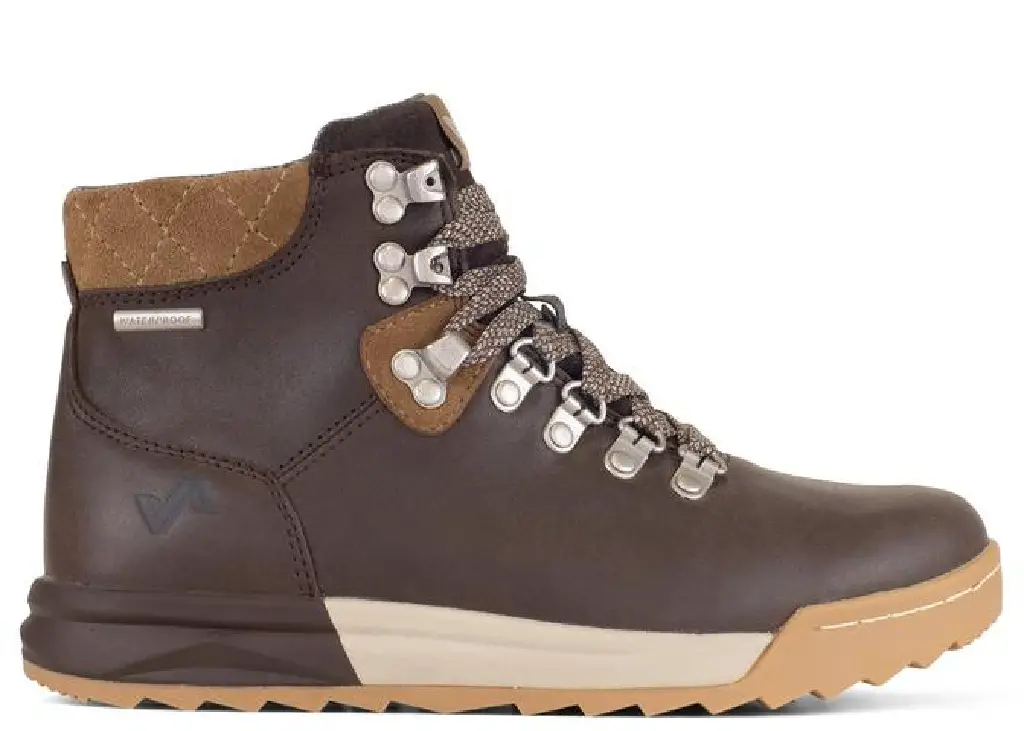 Promotion: Forsake is offering 25 percent off sitewide.
Dates: May 22 through May 31
Our Pick: The Patch boot. One of the best women's adventure travel shoes.
Eastern Mountain Sports
Promotion: Eastern Mountain Sports is currently offering up to 75 percent off all clothing during its spring sale.
Dates: Now through May 31
Janji
Promotion: Janji is offering up to 30 percent off clothing and apparel.
Dates: The brand's Memorial Day sale starts on May 24
Our Pick: Check out the Women's AFO Middle Shorts.
Osprey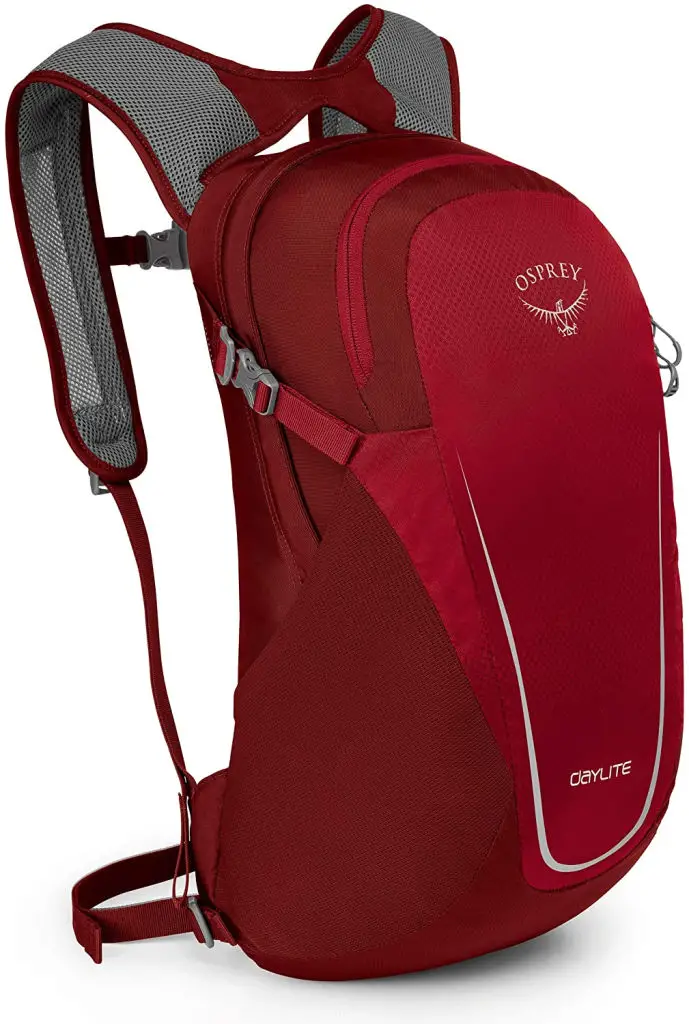 Promotion: Some of our favorite Osprey daypacks are on sale.
Dates: Ongoing
Our Pick: The Osprey Daylite Daypack. Lightweight, simple, durable, and comfortable, the Daylite is well-loved for a reason. Reach for it when running everyday errands, going for a quick hike, or heading out of town.
BioLite
Promotion: BioLite will be offering 25 percent off sitewide.
Dates: May 21 through May 31
Our Pick: The FirePit+. Probably one of the best portable grills ever made.
Raptor Series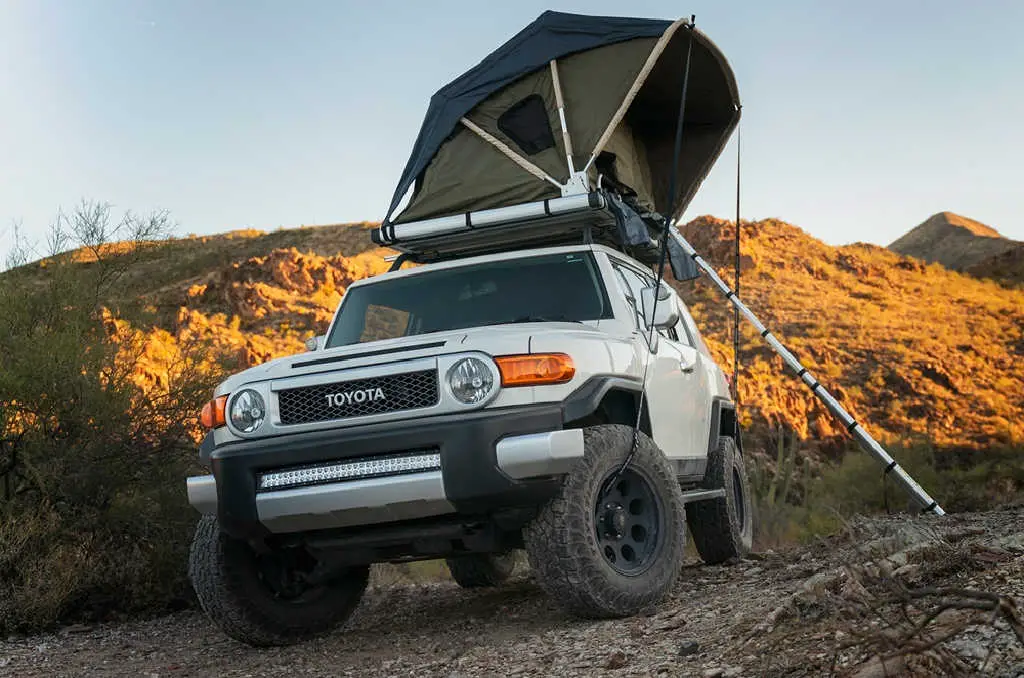 Promotion: There are some nice rooftop tents on sale right now.
Dates: Ongoing
Our Pick: The Raptor Series Rooftop Tent (10 percent off) is designed to mount easily on your stock roof rack system or on an aftermarket rack/crossbar system. It is the lightest manual rooftop tent in the market for its class.
Huckberry
Promotion: There are some gems in Huckberry's clearance section right now.
Dates: Ongoing
Our Pick: The Flint and Tinder Waxed Trucker jacket is a classic. You'll have this jacket for years to come and will wear it so often that the price tag will start to sound like a bargain. The unlined version is currently 30 percent off.
Po Campo
Promotion: Po Campo is offering 20 percent off panniers with code B2WW-Panniers.
Dates: Now through May 21
Ekouaer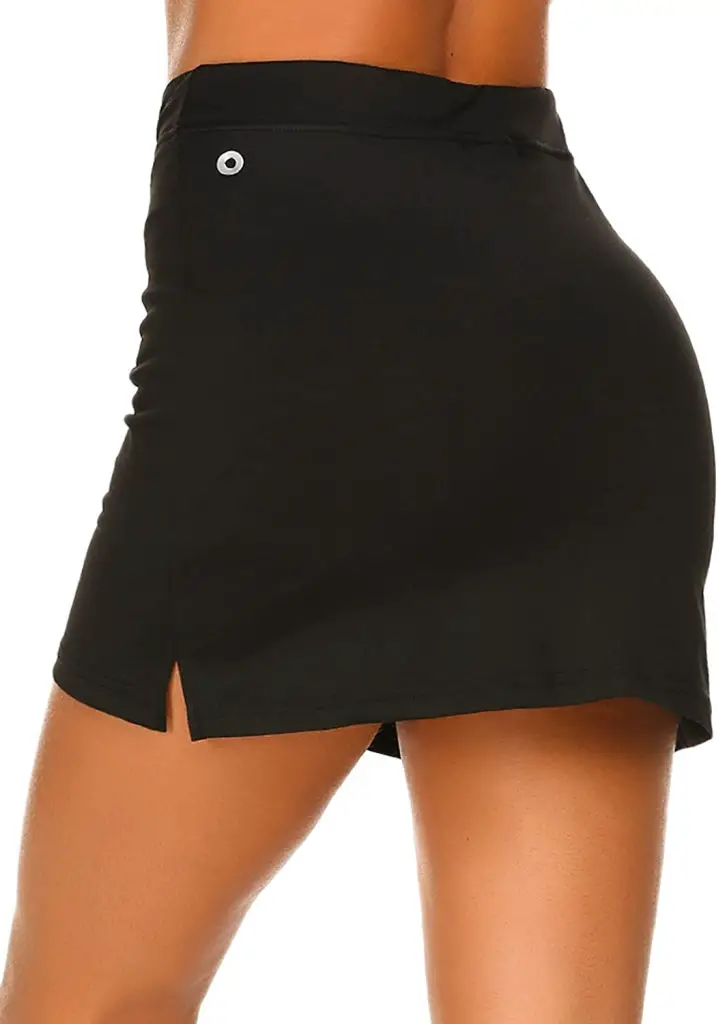 Promotion: Ekouaer is offering 26 percent off this multi-occasion skort. It comes in over 20 styles!
Dates: Limited time
Coleman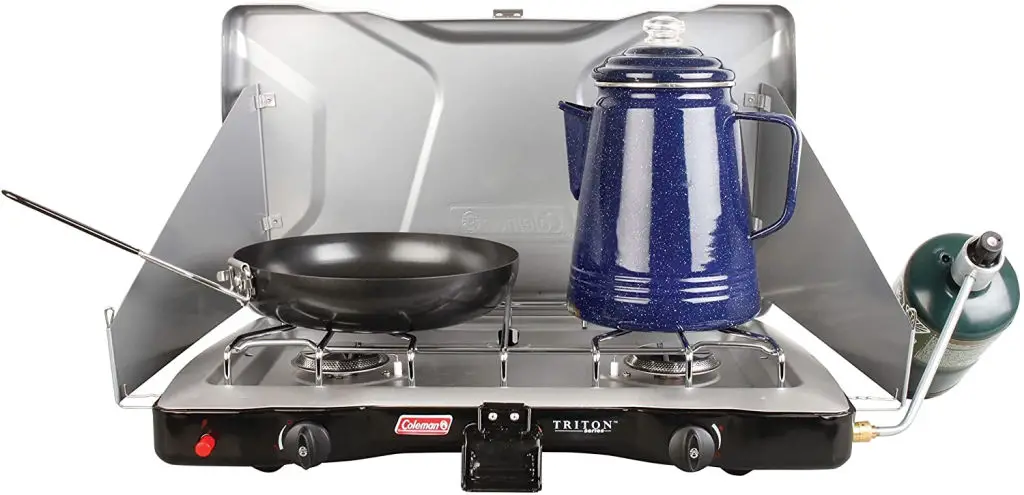 Promotion: Coleman is offering 25 percent off this Coleman Triton Propane 2-Burner Stove ($75). Once this propane camping stove starts to heat up, PerfectHeat Technology gets the temperatures just right. PerfectFlow Pressure Control System keeps the heat steady on each of the 2 high-performance 11,000-BTU burners. A 2-burner camp stove is efficient, with a 1-hr. runtime on high using a single 16.4-oz. propane cylinder.
Dates: Limited time
Moon Lence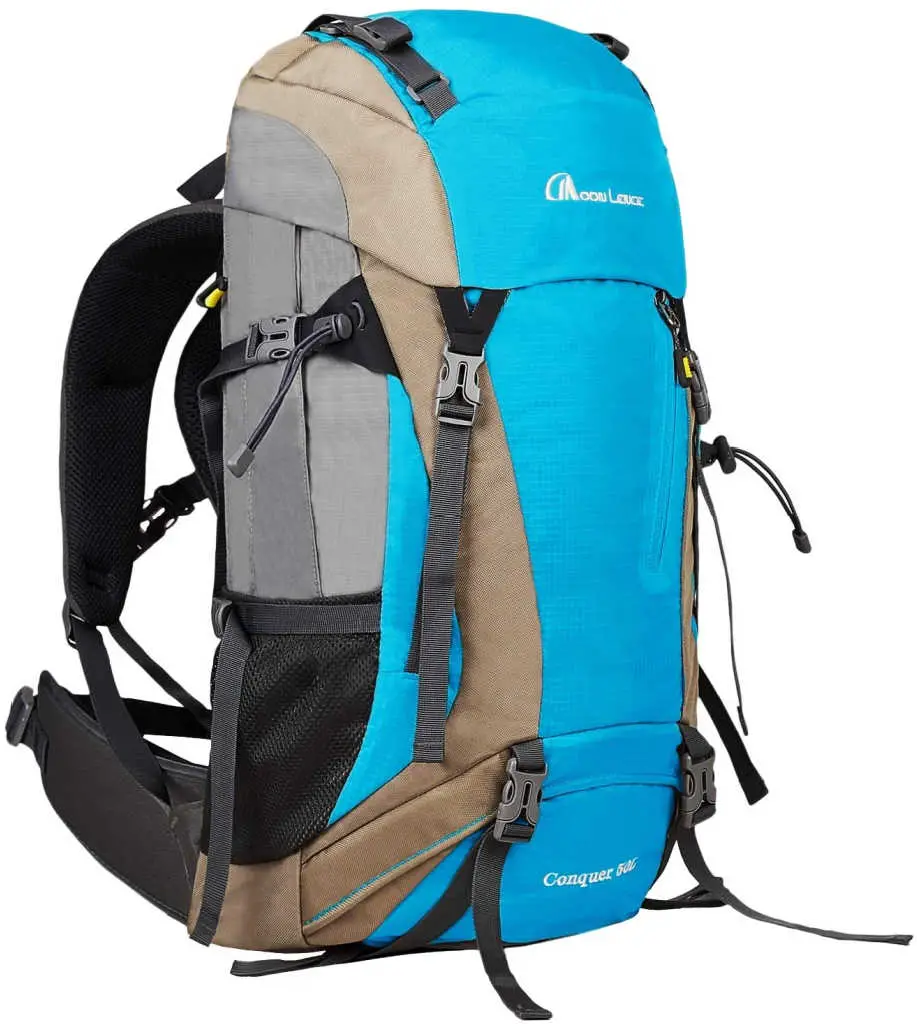 Promotion: Moon Lence is offering 40 percent off this 50L Hiking Backpack ($30). The Moon Lence Backpack is made of high-quality Nylon and polyester fiber, which provide excellent tearing resistance and abrasion resistance. It is also waterproof and can prevent light rain from entering. In heavy rain, please use the built-in waterproof cover to protect the camera and other electrical appliances, clothing and food from getting wet.
Dates: Limited time
Sumbababy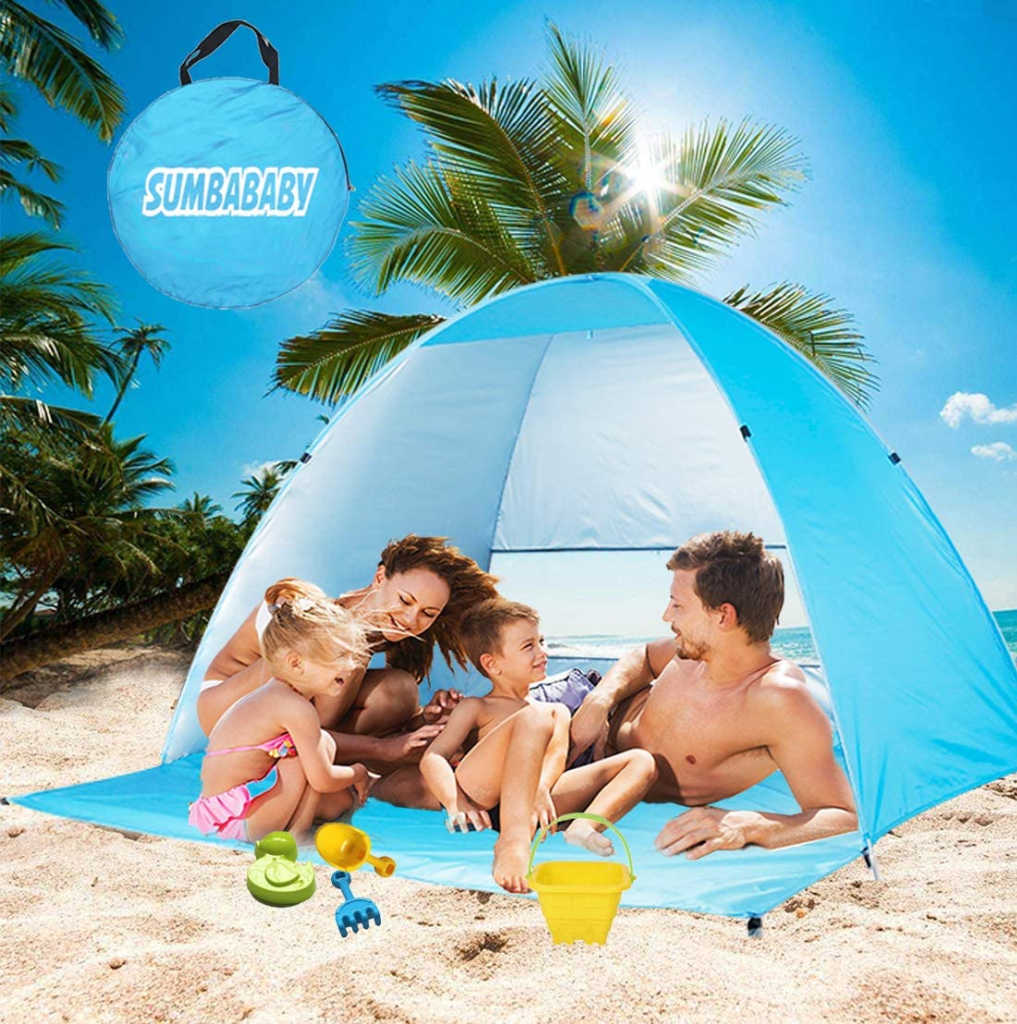 Promotion: Sumbababy is offering 39 percent off this large sunshade/tent ($31). This sun shade tent is appropriate to be used as a canopy, beach cabana, beach umbrella or. The sun shelter uses high-density gauze to keep the ventilation inside the tent and prevent grit into the tent.
Dates: Limited time
ARAER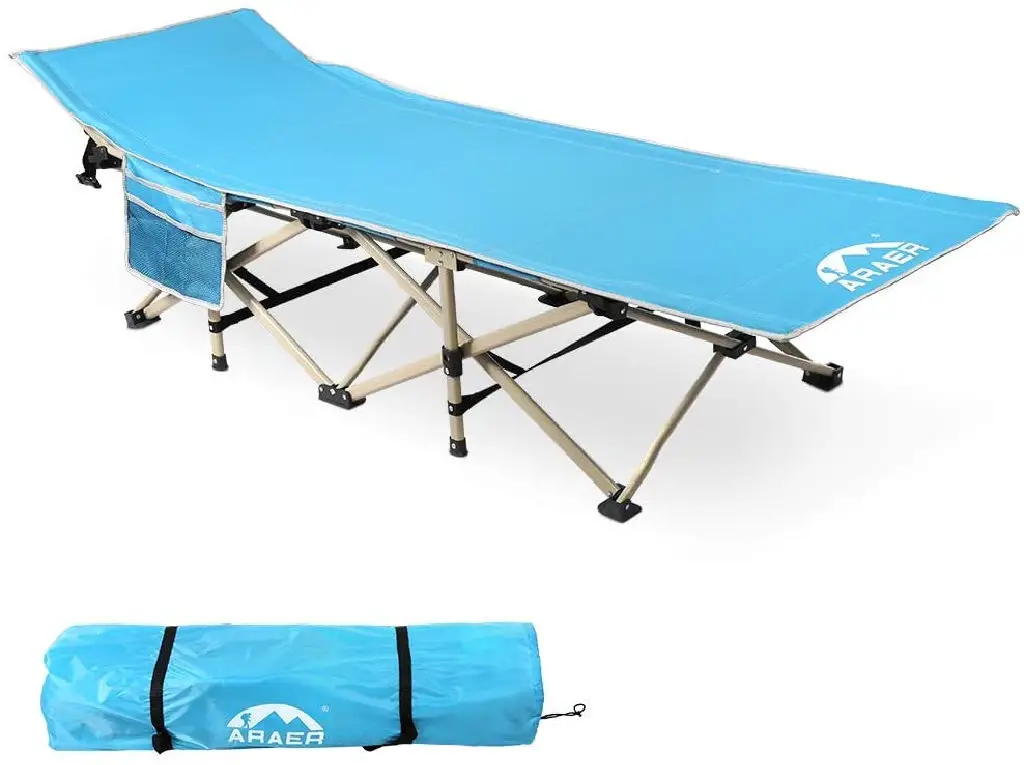 Promotion: ARAER is offering 36 percent off this portable camping cot ($51). This camping bed is fit inside most car trunks, storage bags included for easy transport and store. It is ideal for hiking, hunting, road trips, camping, and also for indoor and office breaks. The unique square high-strength 25cm steel tube bracket, triangular structure, and concave-convex symmetry design, support weights up to 450 lbs. Suitable for most people, up to 6'8″.
Dates: Limited time
HOMITY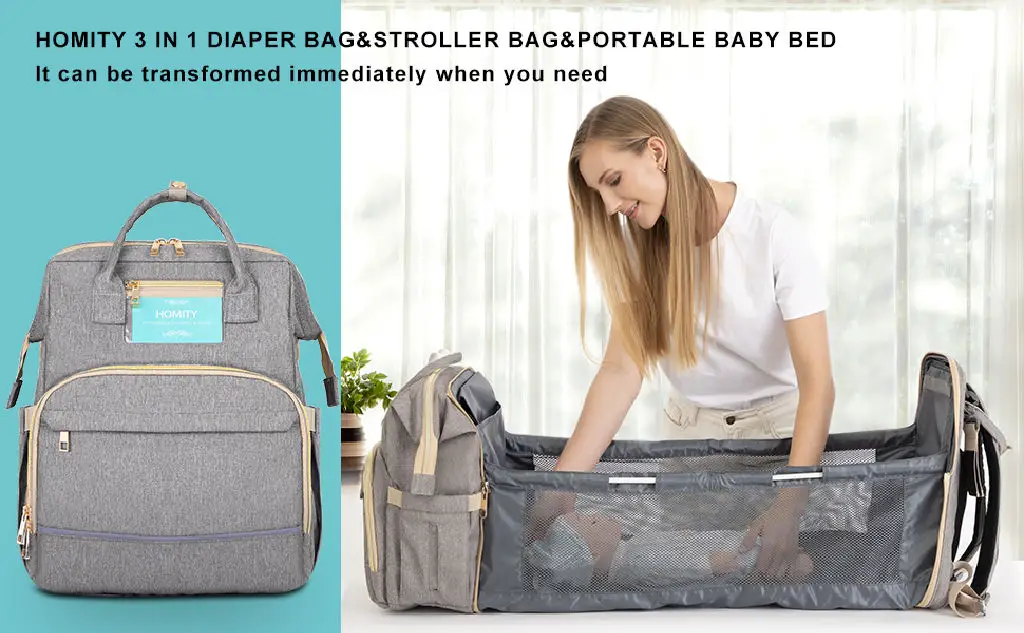 Promotion: HOMITY is offering 10 percent off this Diaper Bag Backpack with an Extendable Folding Crib ($44). The extendable crib is super useful, especially when you're out and need to change your baby's nappy. It prevents you from letting your sweet baby lie down on dirty and cold surfaces. There are 18 storage spaces in the whole package which can accommodate baby things, such as diapers, milk powder, baby bottles, tissues, towels, toys, breast pumps, and baby care products, etc. There are also design spaces for parents' things, such as mobile phones, tablet computers, power banks, MP3 players, all kinds of cards.
Dates: Limited time
Yostyle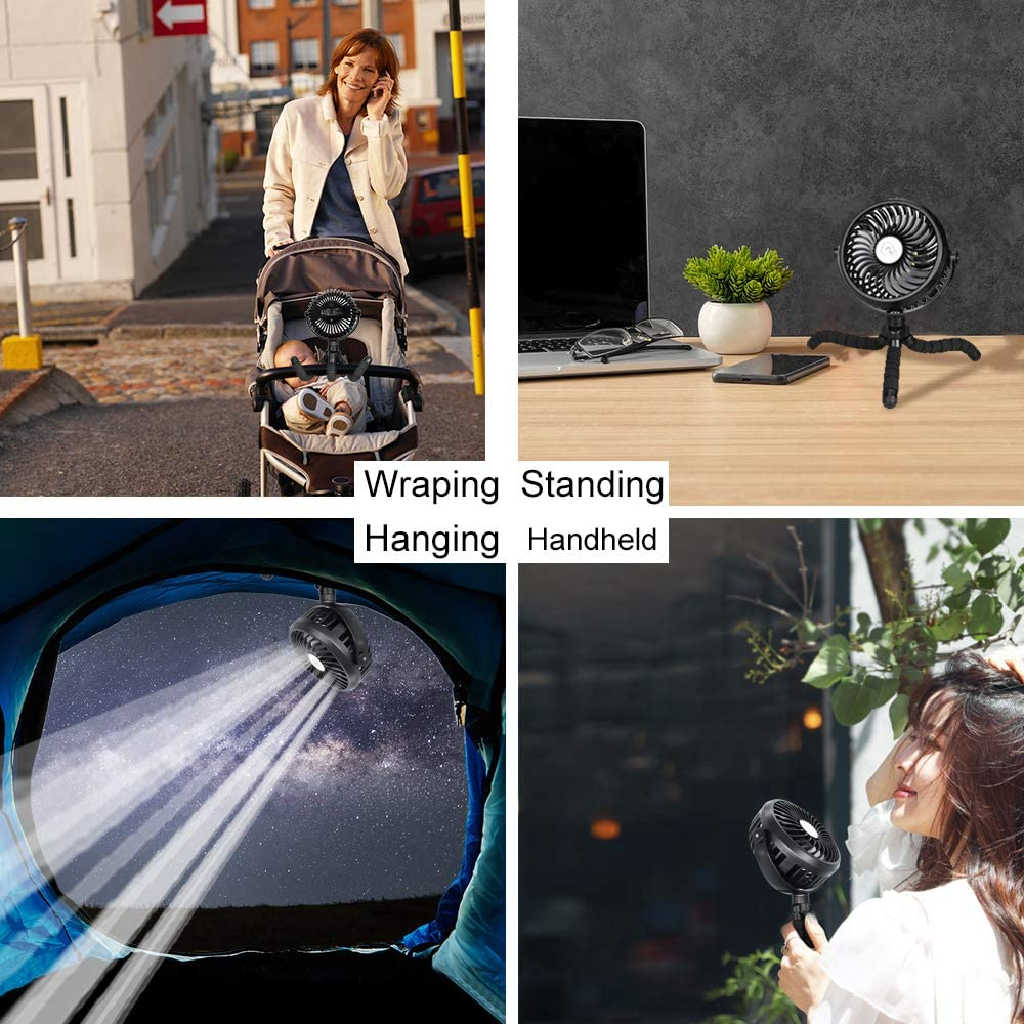 Promotion: Yostyle is offering 10 percent off this Portable Battery Powered Beach/Stroller/Camping Fan ($18). Great tool for adults, children, and babies to stay cool on those hot summer days. Comes with a 2200mah rechargeable battery, lasts 2.5-10 hours depending on winds, support USB charging, a must-have for you and your kids trip to take a walk, zoo, or park
Dates: Limited time
DLGJPA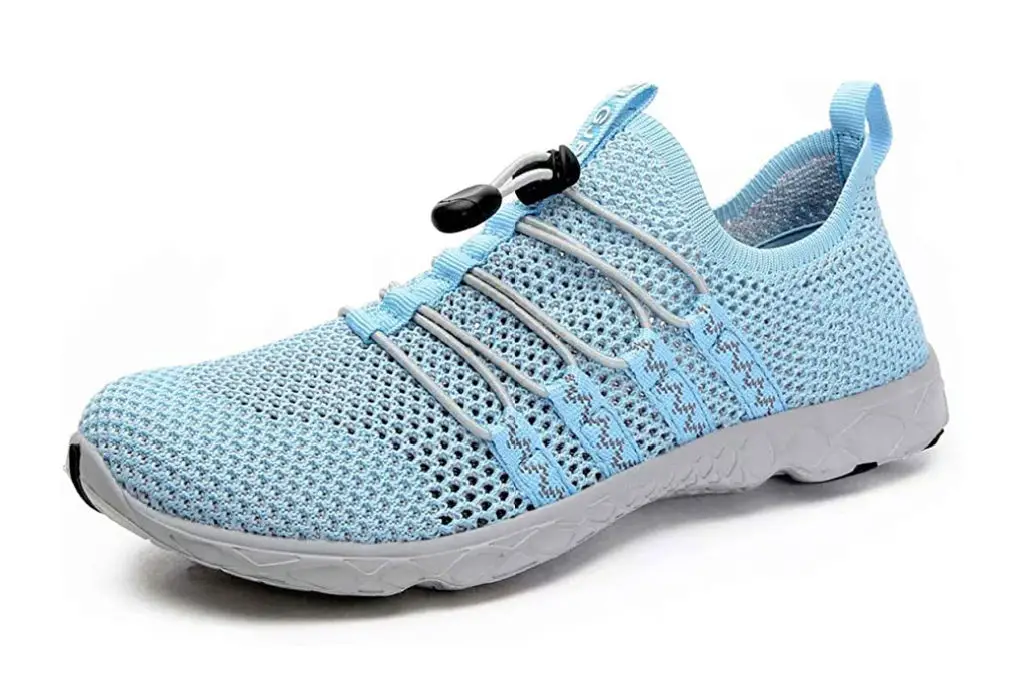 Promotion: DLGJPA is offering 15 percent off these Women's Quick Drying Water Shoes ($28). These shoes are great for the beach, water park,  swimming, fishing, yoga, sailing, kayaking, and pretty much any other activity where you may be worried about getting your shoes wet. Also, Men's water shoes are available too.
Dates: Limited time
Doona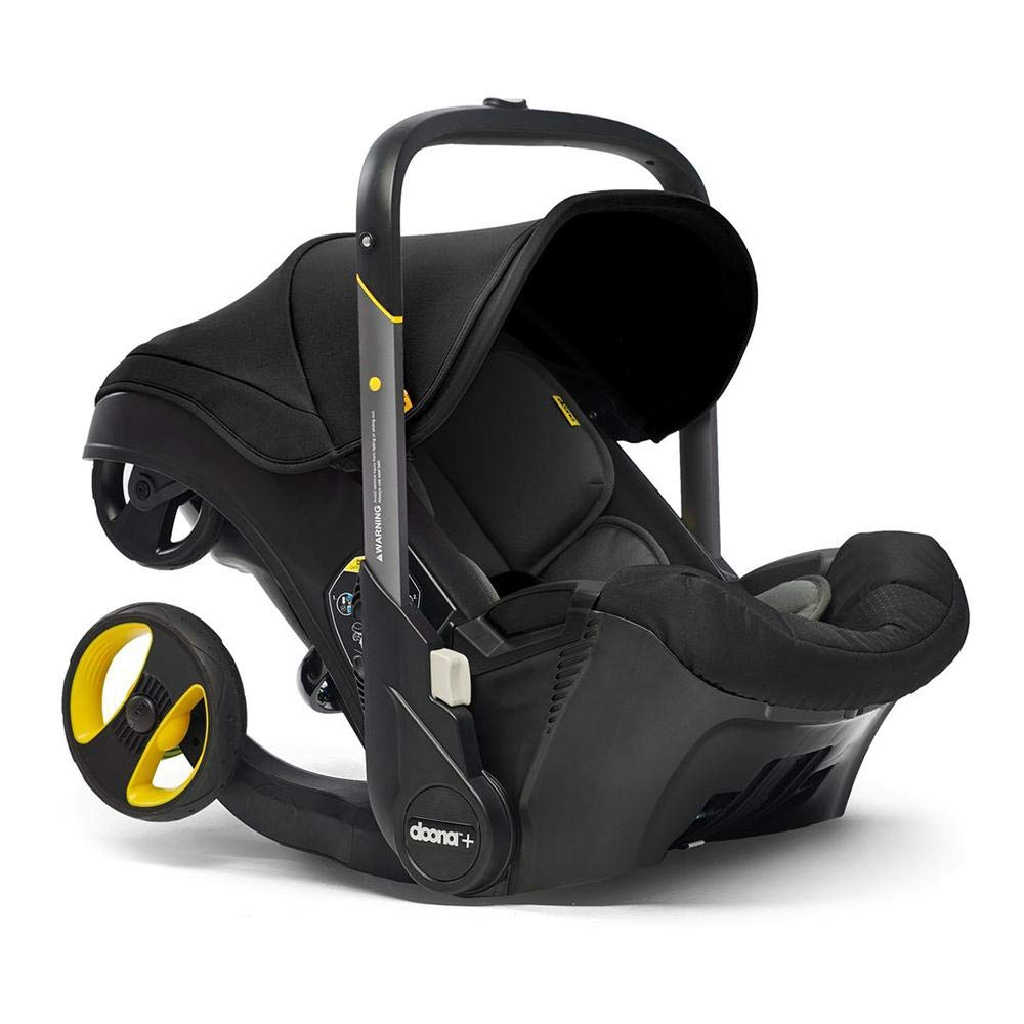 The Doona car seat and stroller ($499) is a brand new invention. Therefore it's not on sale but we had to add it to our list because it's so cool, and such a great way to travel with a little one. With one simple click of a button, the car seat transforms into a stroller, in seconds!