Make traveling with babies and toddlers easier with a nightlight and other helpful gear that is worth the cost. Couples today may find that traveling with little ones is an overwhelming prospect.
There's a funny saying that states that traveling with kids it's called a trip—because it isn't a vacation. Some parents return feeling like they need a vacation from the vacation.
Travel Tips for New Parents
It's difficult to take kids out of their routines and comfort zones. However, knowing exactly what to pack to be prepared for your upcoming adventure may be even harder.
Have you ever noticed that the amount of luggage needed seems to triple when traveling with a baby on board? Some parents end up feeling like they must bring the entire house—and nearly do!
Toddler Travel
In reality, kids require less than we think they do. Remember the hardest part of traveling with littles is the lead-up to the main event. If you're organized and prepared, your first family trip can go off without a hitch—even on a short family trip to Orlando or as far as an exotic vacation to Hawaii.
The Struggle Is Real
Recently, a family member traveled with a toddler for the first time and shared about a traumatic event that inspired this post. Any parent knows that young children thrive on routine and familiarity, hence, taking an overnight trip can be quite scary for our new little travelers.
After a long, fun day at an indoor waterpark resort, everyone went to bed for the night. The two little kids were in one bed and the parents in the other.
In the middle of the night, the older child woke up her mom saying the other child was missing and not in bed. After a moment of extreme panic, the parents discovered the frightened toddler hiding in a closet where they left a light on.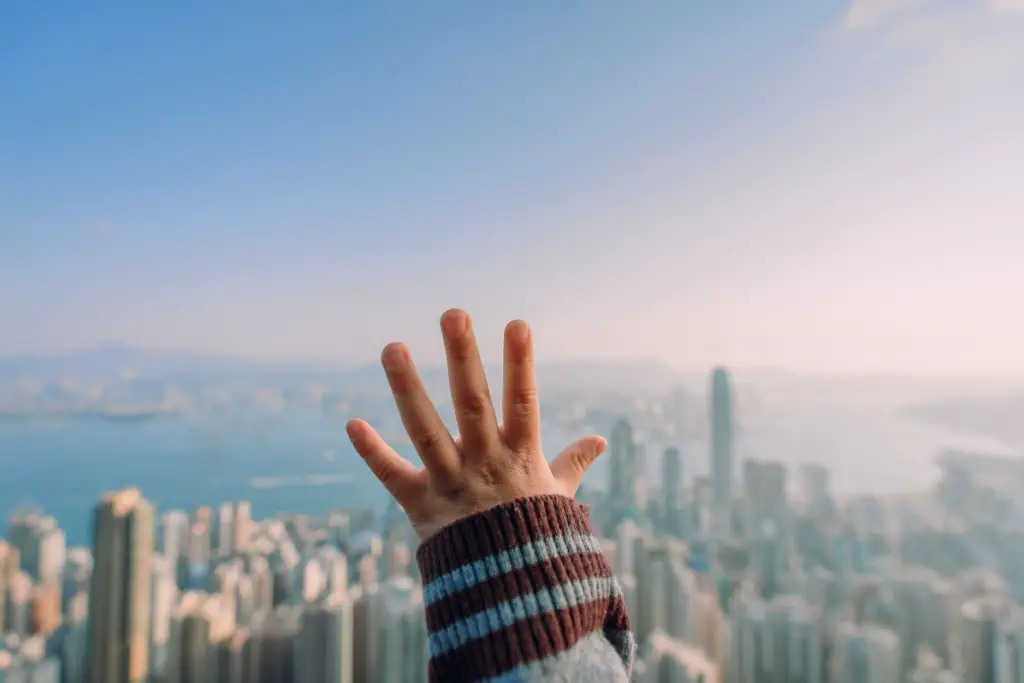 What is interesting is rather than crying, calling out "Mommy!" or crawling into bed with the parents, the toddler thought it was a better idea to go hide in the closet. Now, who knows why kids do what they do?
No matter the reason, the child's parents felt horrible and wished that they had taken some preemptive measures to help their child feel more comfortable on her first overnight trip. Something as convenient as a fun new nightlight may have made a significant difference.
Even the most travel-savvy parents know that bringing along toddlers on their vacation requires double the preparation of an adults-only trip. – Backpacking Grandma
8 Items to Add to Your Packing List
Below are a few items to add to your packing list. Not only will these highly-rated products make your travel less stressful as parents but they will all help keep your baby happy and calm. Check out the reviews. These items have all been kid-tested and parent-approved!
1. Travel Nightlight
One of the most helpful items that parents can bring on a vacation is a kid-friendly nightlight. A nightlight may bring extra comfort and light to children in unfamiliar environments.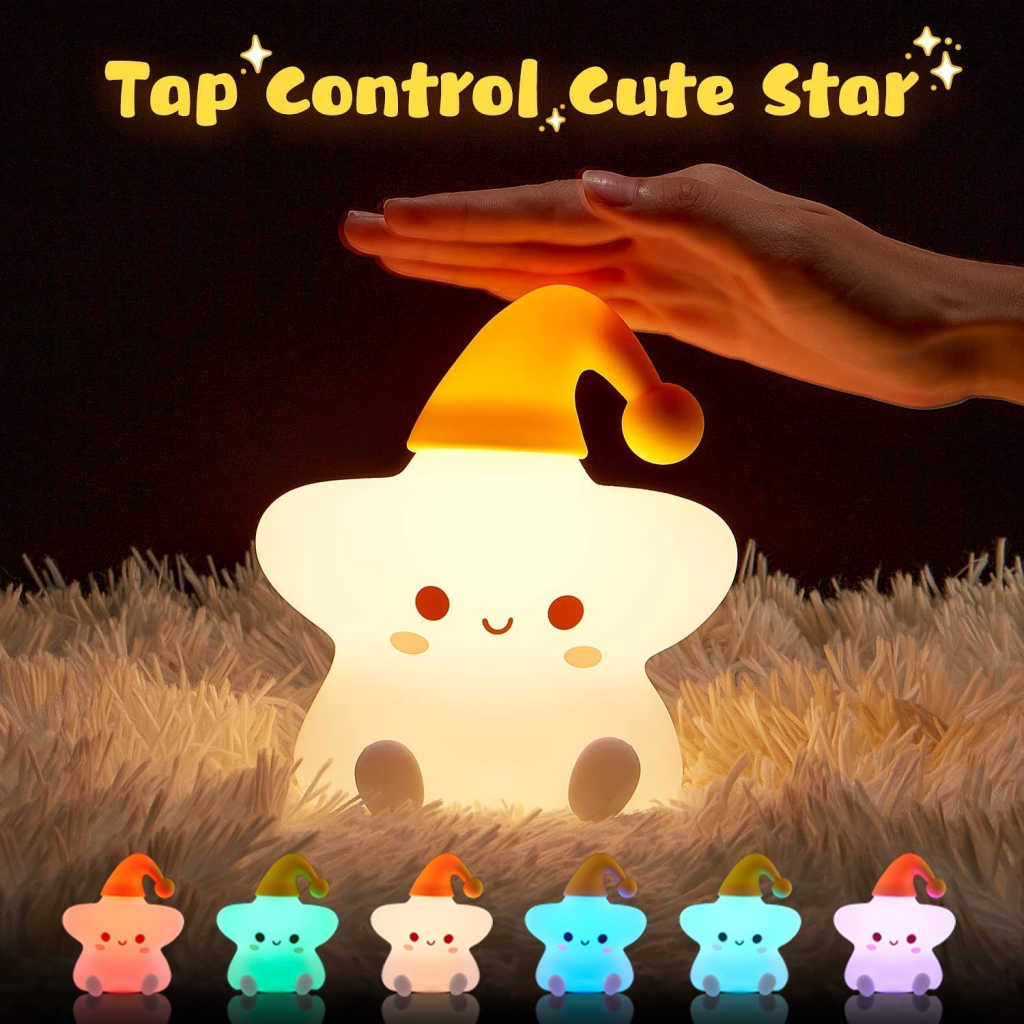 Some parents suggest purchasing a nightlight in advance, using it in the child's room for a while, and then bringing the same one on vacation. In this way, the soft light becomes a familiar, comforting memory from home.
2. White Noise Machine
Slamming hallway doors, the hum of an air conditioner, parking lot traffic—these are all unfamiliar sounds to your child. The best way to combat disturbing sounds is to use a white noise machine.
As with all new technology, be sure to test it and see what works before embarking. This is because not all babies and toddlers are receptive to white noise machines.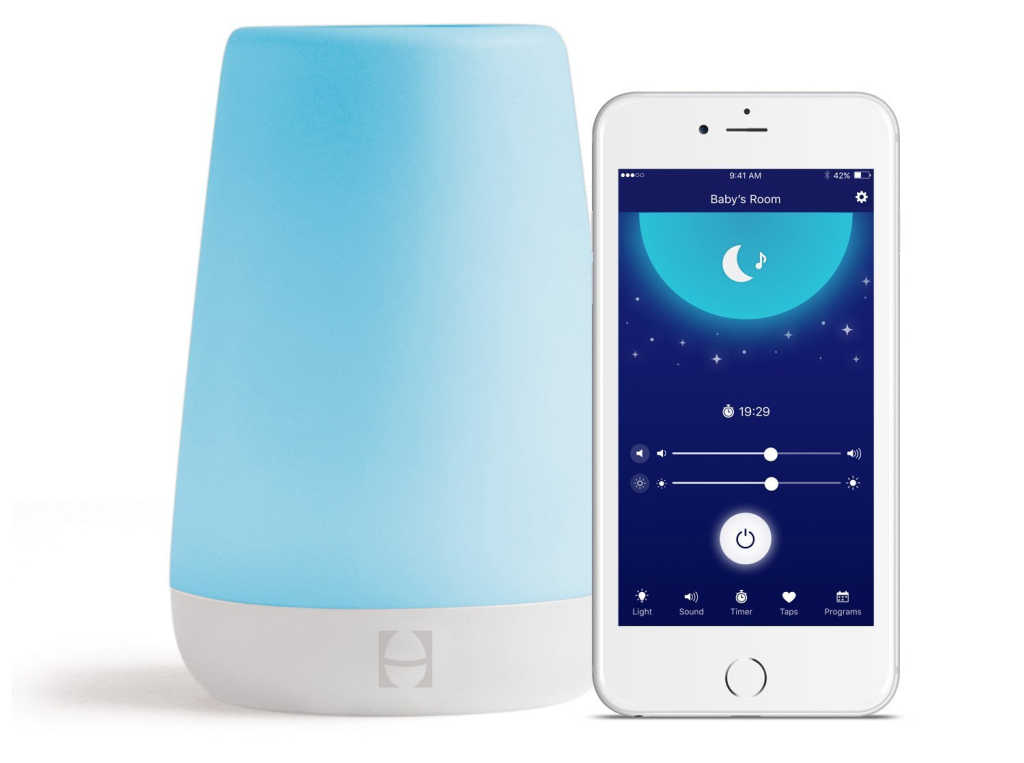 There may be some trial and error involved in determining what is the best soothing sounds for your child. For example, there are calming sounds of nature like ocean waves, heartbeats, or waterfalls. Alternatively, environmental noises can bring comforts such as fans, airplane engines, and TV static.
One of the best white noise machines on the market today is the Hatch Baby Rest Sound Machine. It's small enough to fit in a backpack or purse and has the option to be controlled remotely with a smartphone app. It has 11 different calming sounds and multiple night light colors, doubling as a travel nightlight.
3. Doona Stroller
It doesn't get any more convenient than a car seat that transforms into a stroller in a matter of seconds. Parents swear by the Doona Stroller for travel, especially since you don't need to bring along a car seat base.
It uses any car's seatbelt system to attach safely to any uber, rental car, or rideshare vehicle. Parents can feel good that the company has passed all U.S. and E.U. safety and certification requirements.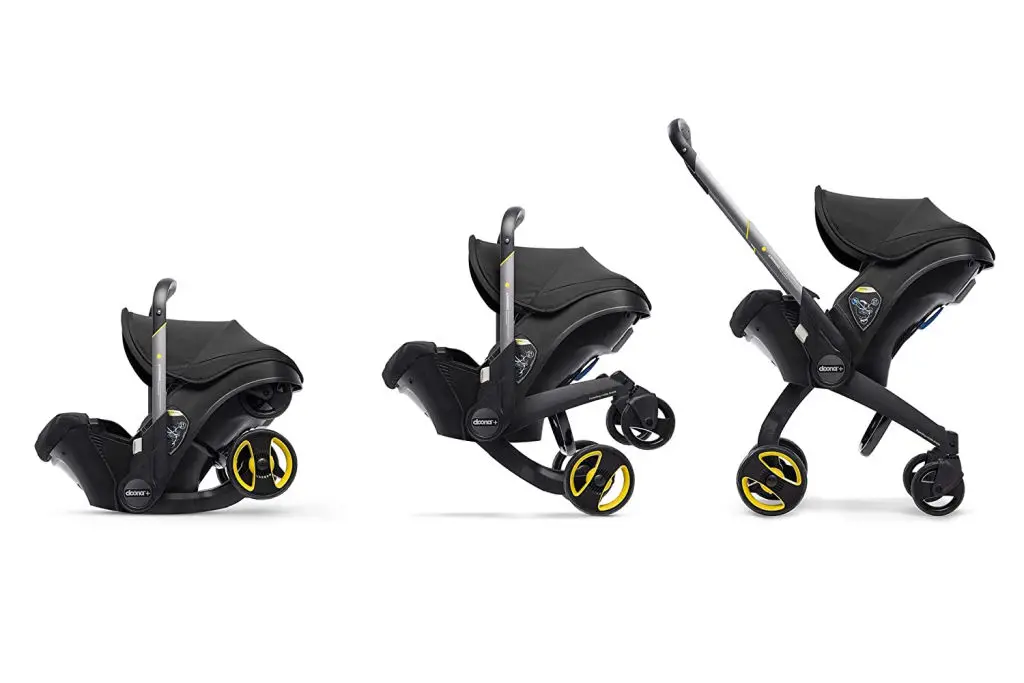 Remember, most airlines allow passengers to check any stroller and car seat for free, as long as it stays within a certain amount of weight. Parents that use a Doona typically check their Doona at the gate, keeping it contained in the special Doona travel bag.
In that way, they can use it during flight connections or right off the plane once you land at your final destination. Overall, the Doona stroller is extremely easy to use and is worth every penny since it makes traveling so much easier.
4. Security Blanket
Security blankets have been around for ages. The benefits of a soft, cuddly blanket extend far beyond providing warmth for your wee one. The familiarity of a favorite blanket not only offers safety and comfort but also helps lessen the stress that you may not be aware that your baby is even feeling. Additionally, blankets are a great way to supply babies and toddlers with the visual and tactile stimulation they need for calming and self-soothing.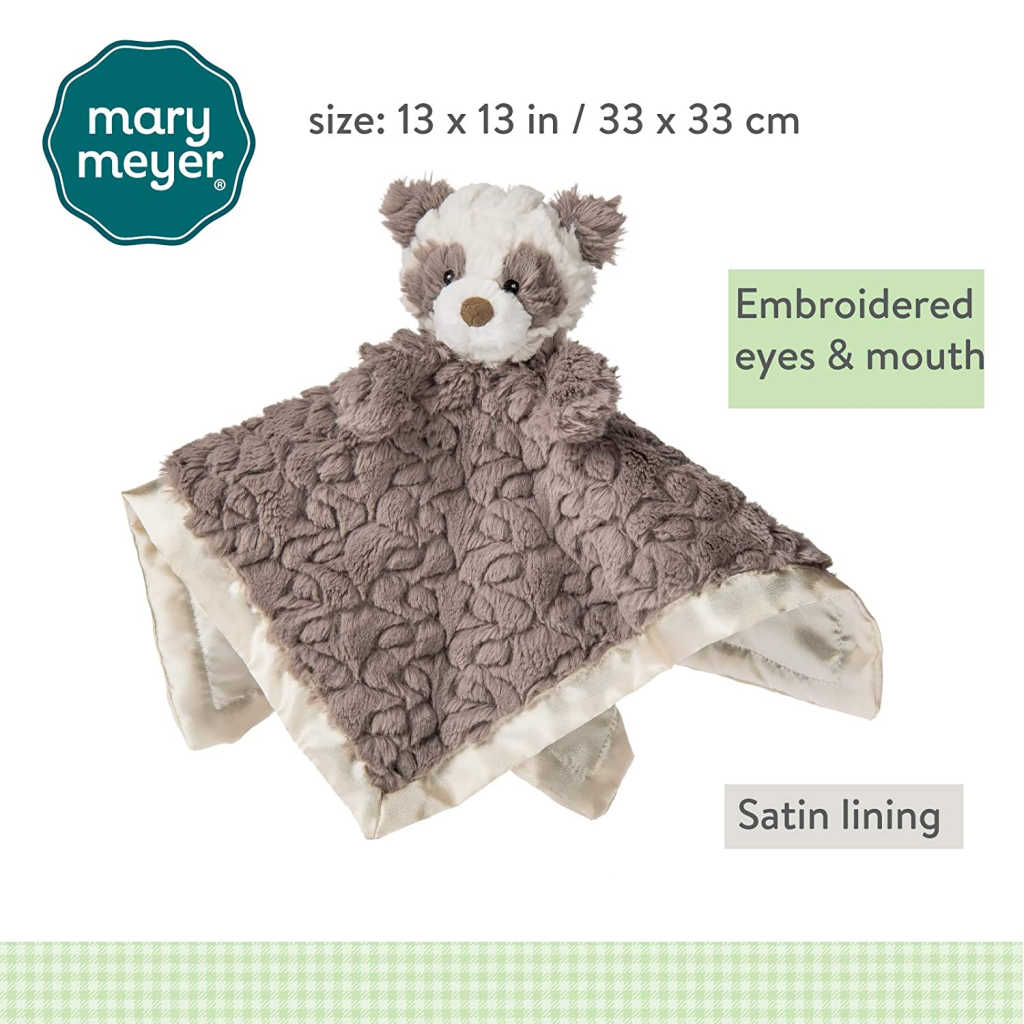 Having familiar items in your hotel room or rental home will help your toddler rest more easily in a new environment. – Backpacking Grandma
5. Plush Soother
In recent days, plush soothers have become very popular for children with behavior needs, anxiety, and sleep disorders. Essentially, plush soothers are stuffed animals that have unique features that help calm young children.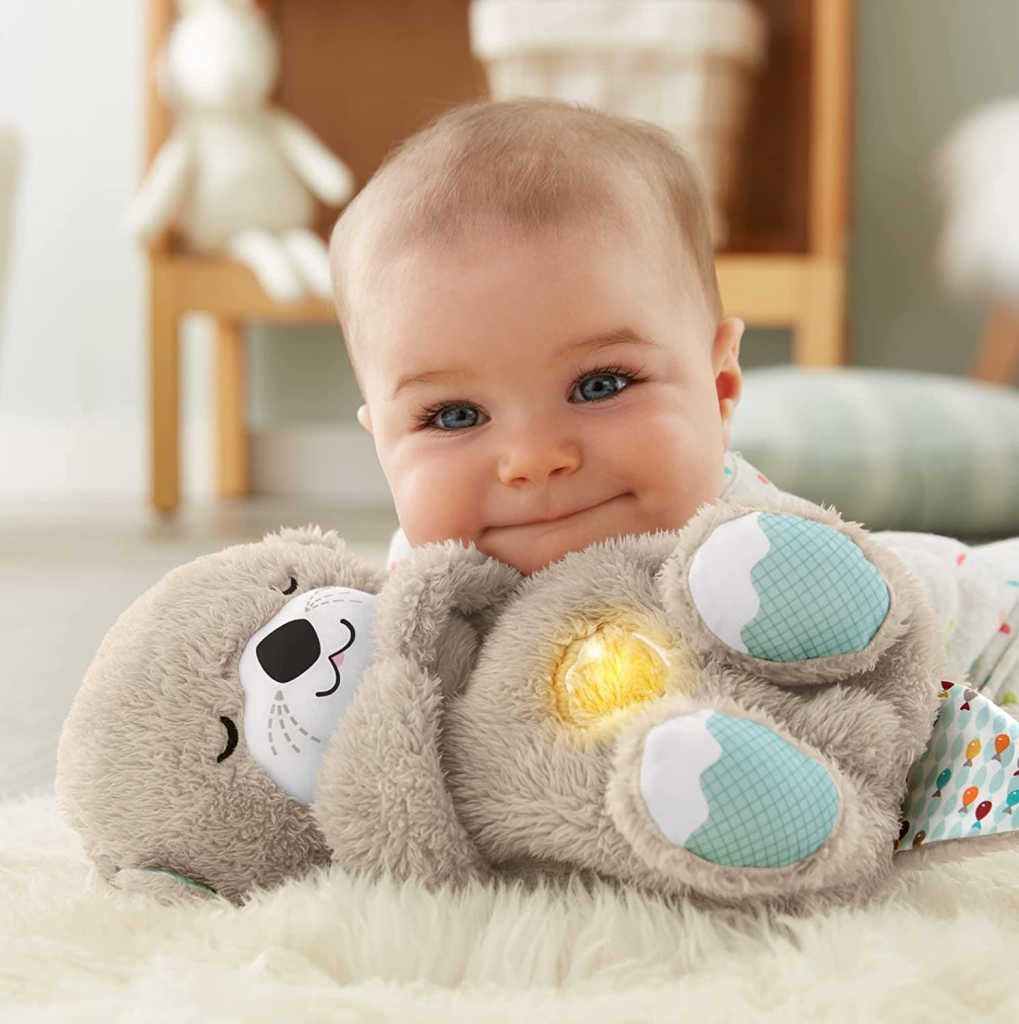 Some of the latest animals offer aromatherapy benefits, such as a lavender essential oil release. Others feature temperature controls, where the stuffed animal can be chilled in the freezer or placed in the microwave to serve as a warming agent. The Fisher-Price Soothe 'n Snuggle Otter mimics the rhythmic motion of breathing to naturally soothe upset babies.
Our family member invested in a glow-in-the-dark Pretty Kitty to bring nighttime comfort to her little one. Thankfully, the possibilities to encourage calm are endless.
6. Calming Aids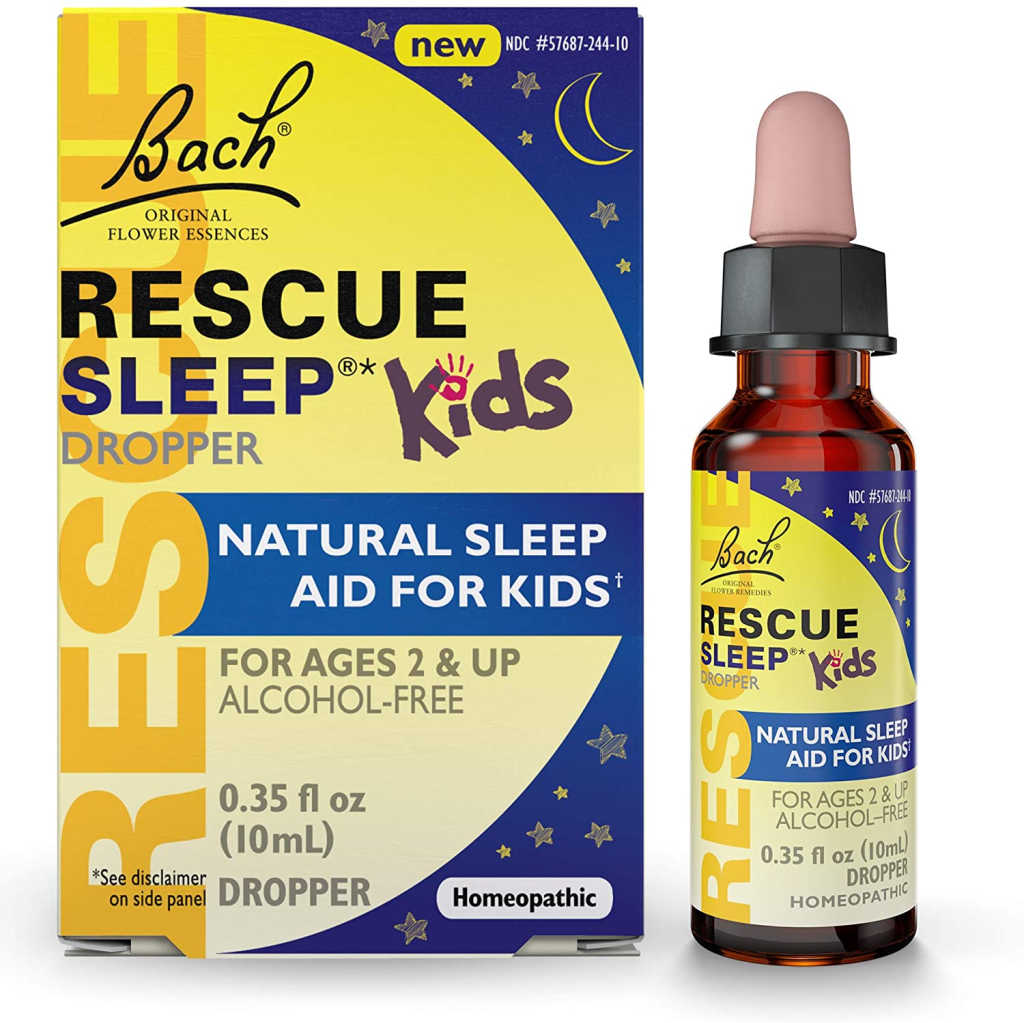 Another option to help small children on their first overnight trip is a calming aid. There's a wide range of natural sleep aids that parents can use to help soothe babies and toddlers in unfamiliar environments.
These range from calming lavender bedtime sprays to roll-on essential body oils. The Bach Rescue Sleep Kids Drops also comes highly recommended, which are homeopathic drops with all-natural ingredients.
7. Guava Lotus Travel Crib
Many hotels offer cribs or pack 'n plays, but most parents are uncomfortable borrowing unfamiliar equipment. Will it be clean and sanitary? Will it be available during the length of your reservation? For that reason, moms and dads prefer supplying their travel crib, one that their little one is already comfortable with.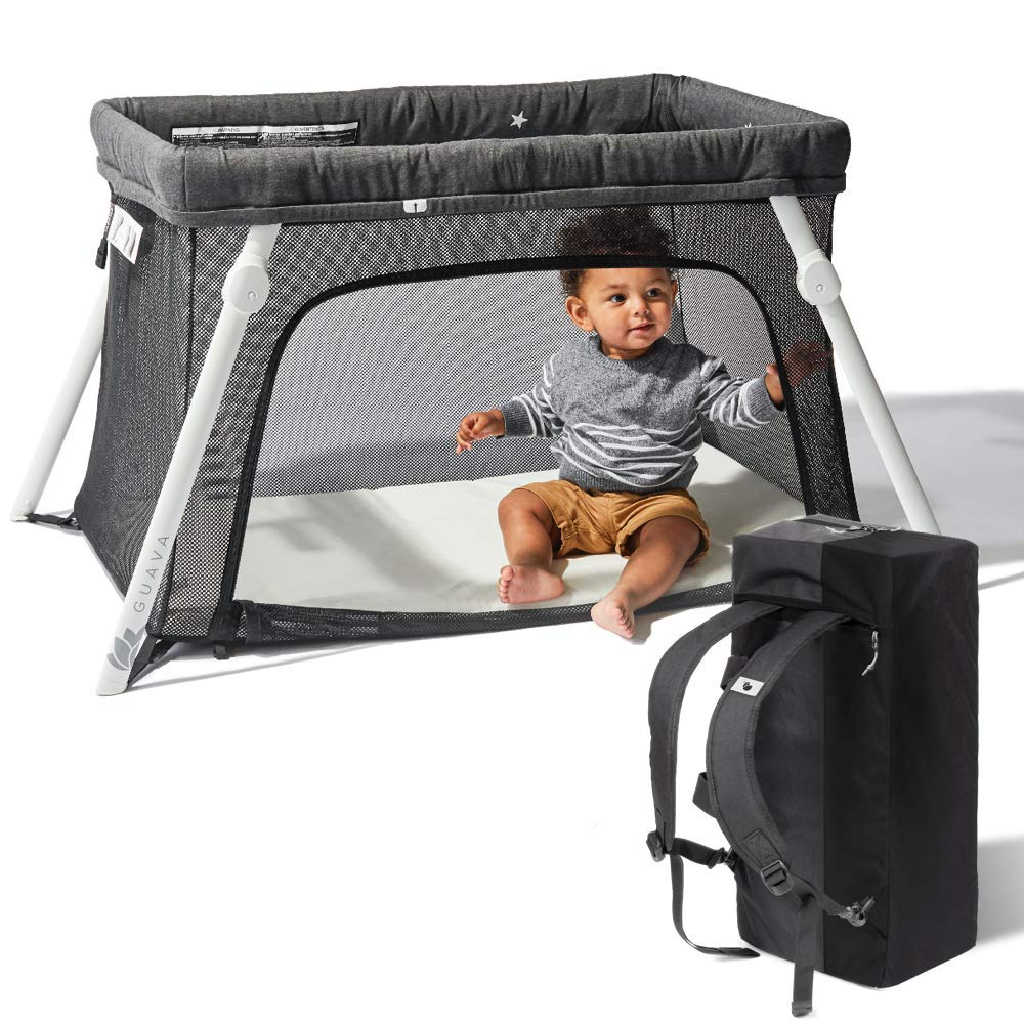 For peace of mind and easy travel, parents rave about the Guava Lotus Travel Crib. The sturdy crib only weighs 13 pounds and is a breeze to set up/break down in only 15 seconds flat.
It features a large zippered opening on one side and a waterproof mattress, and it fits into a comfortable carry-on-sized backpack. It is so travel-friendly that many parents bring it on international travel trips.
8. GB Pockit+ All City Stroller
Once children outgrow their Doona strollers, a lot of parents feel as though they've lost their best travel companion. The GB Pockit+ All City Stroller exceeds all expectations and is the perfect stroller to use after being spoiled by the Doona.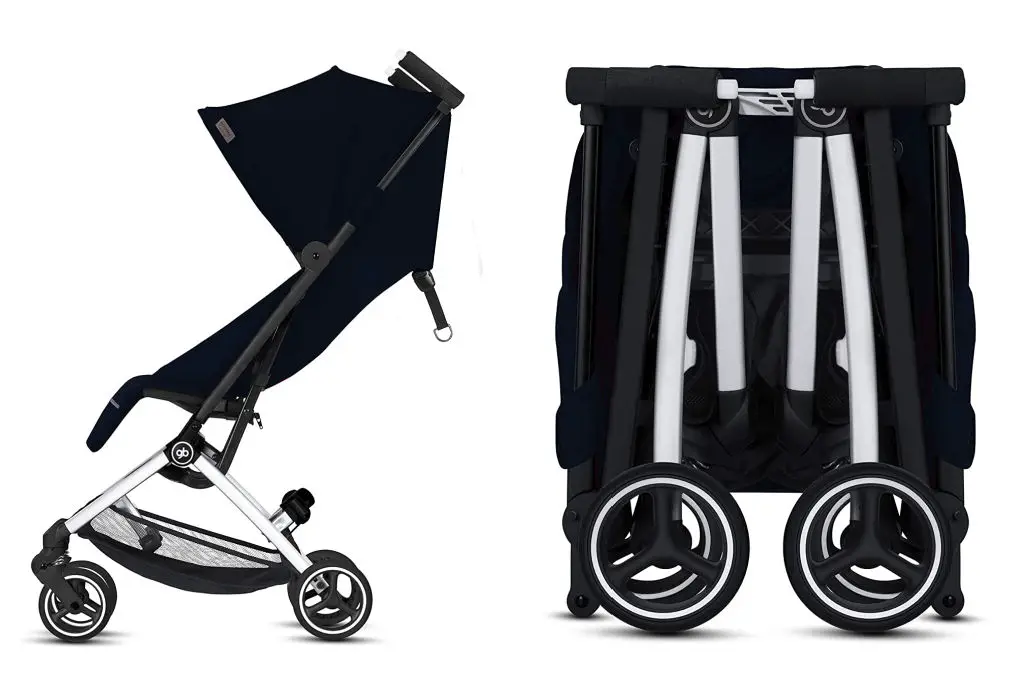 Traveling parents love how the stroller folds up easily into a tote bag, meeting hand-luggage requirements for most airlines. This means that it is carry-on compliant and stores easily under the seat in front of you on an airplane.
Compared to other umbrella strollers, All City excels in three different areas. First, there's a reclining feature for naps. Second, there's a full sunshade canopy to offer the necessary protection from the sun. Last, the ride is quite smooth and is appropriate for children up to 55 pounds.
An inexpensive item like a nightlight can be the difference between a great vacation and a stressful one. Use the above travel tips to help plan a fun vacation for the family!