Where can you find the best fake wedding bands? Gone are the days when only women desire a special piece of jewelry to commemorate life's milestones. Today, both men and women want a ring that fits their lifestyle, personality, and character.
Best Fake Wedding Bands
After 40 days of fast-paced backpacking around the Baltics, we were finally back in Croatia. We were sitting together at the kitchen table catching up on our blog when I glanced down at Harry's hand and noticed his empty finger. 
"Honey, where's your wedding band?" 

"I don't know. Maybe next to the bed?"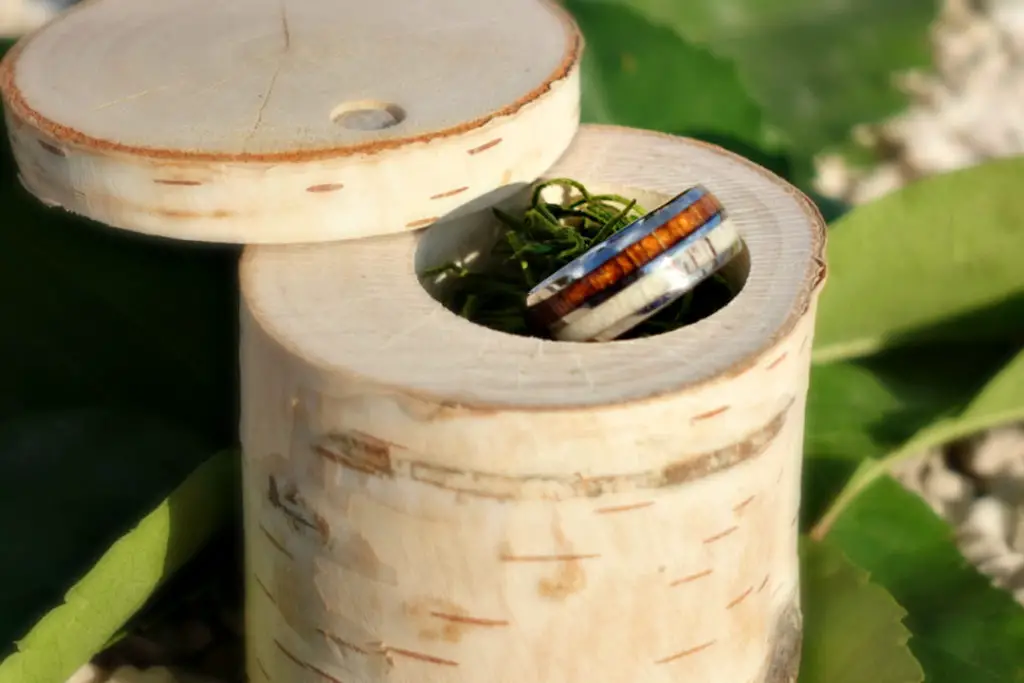 My heart sank. When something of ours is misplaced, my mind automatically goes into some frantic, hyper-speed rewind to mentally locate where the item is. Normally, I'll know just where to find it. Unfortunately in the case of Harry's ring, this time my backtracking came up empty. 
In the past 24 hours, we had stayed in two apartments and passed through three airport securities in three different countries. I began frantically ripping through everything in our apartment and searched the same few bags over and over. Deep down I already knew Harry's wedding band was lost somewhere in the world.
No worries. We left both of our genuine wedding bands in a safe back home.
For our trip, we bought two cheap fake wedding bands. After more than three years of non-stop travel, this was one of the rings we lost. For the next ring, we decided to get something a bit more tasteful.
Tip: For travelers with disposable income, the fake wedding bands below make great gifts/souvenirs to remember the trip by.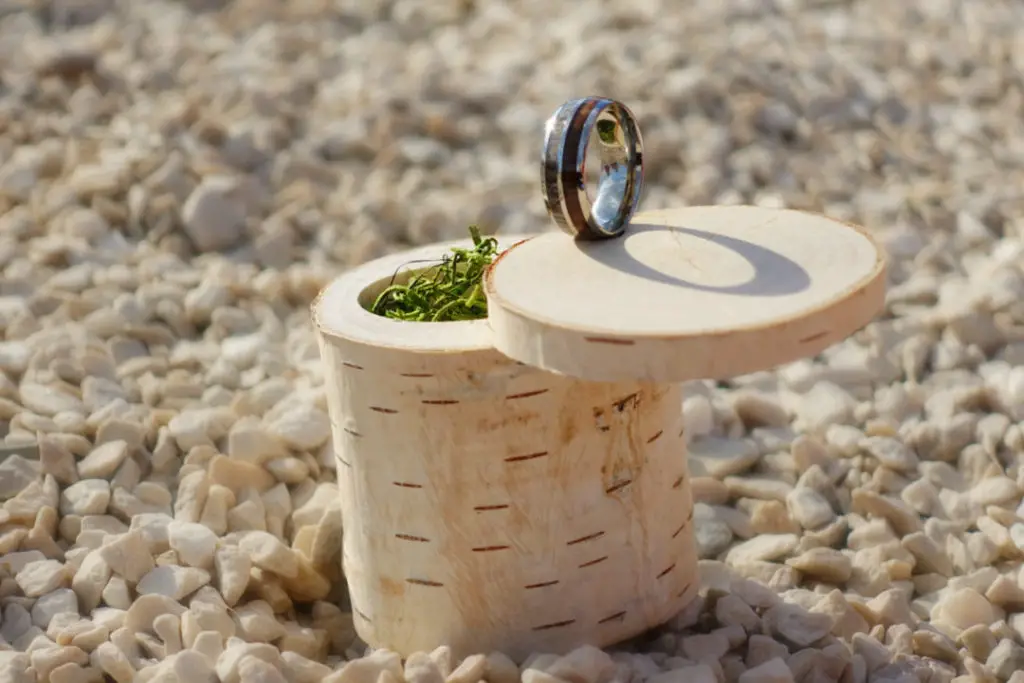 As minimalist backpackers, we don't own many possessions but losing Harry's ring hurt. We always wore our matching bands as a symbolic way of showing that we were conquering this worldwide adventure together. 
However, my sadness turned to excitement when I discovered Manly Bands, a producer of high-quality unique rings.
How Manly Bands
 Saved the Day
Before we were married, Harry surprised me with the most beautiful engagement ring. Naturally, he also picked out his wedding band too. Now with the mishap of his lost ring, I had the opportunity to do something meaningful for my husband. I could select the perfect ring – for him. Also, I could pick out a ring for myself as they have woman's rings too.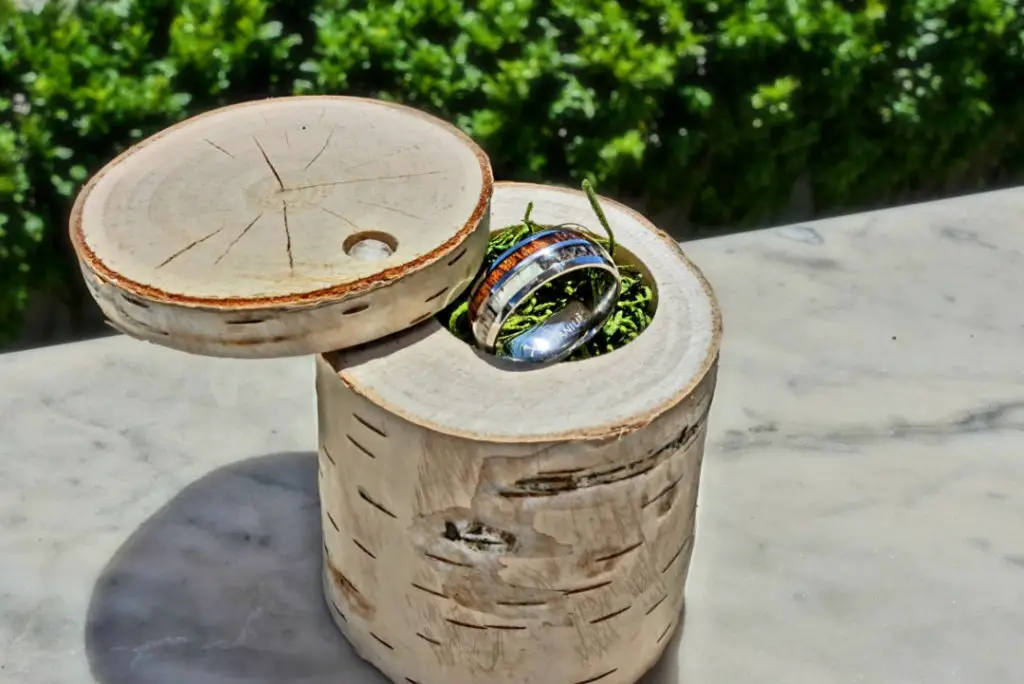 Manly Bands offers unique rings and a variety of styles that play into each man's personality. For example, there are rings for the bold, the earthy, the creative, the outdoorsman, the rocker, the businessman, and the surfer, just to name a few.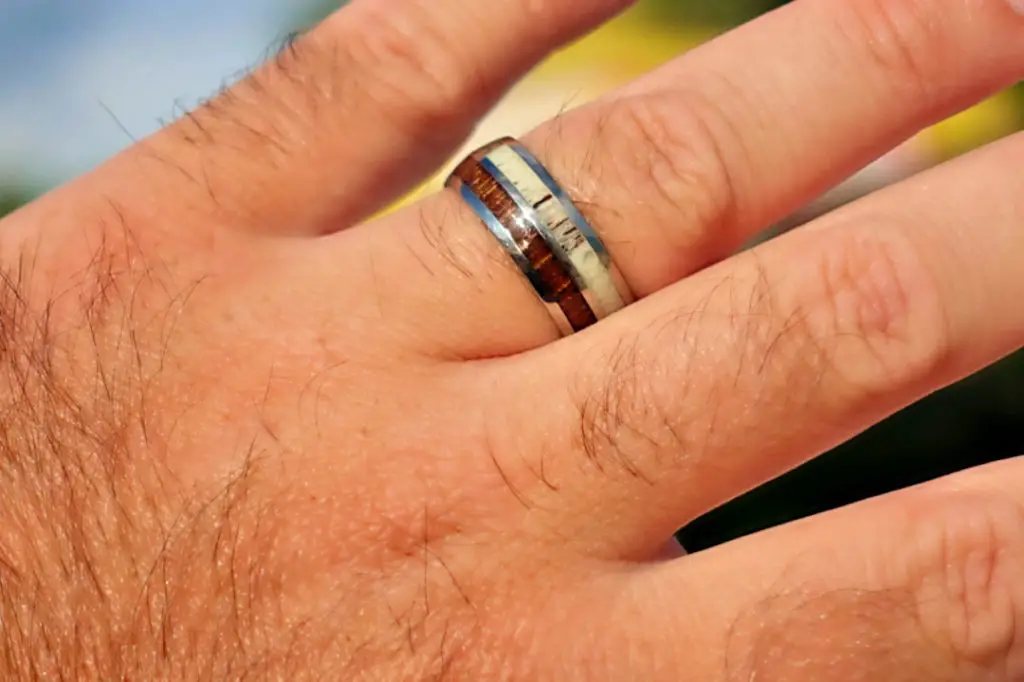 After taking time to look at all the unique ring collections, I chose The Hunter band for Harry. He is a lover of the outdoors and mountains. He likes all things rugged and wooden. I was drawn to the rustic look of this ring comprised of deer antler and koa wood.
Manly Bands Testimonial and Product Unboxing
I was so excited about Harry's Manly Band ring that we decided to do a product unboxing. Watch as we open the box and listen to our very first impressions of our new Manly Bands ring. 
Manly Bands was the answer to finding the perfect wedding ring for Harry that he can wear with pride and confidence.
When we first opened the box, we appreciated how the ring was presented. A velvet bag is included with each Manly Band purchase. There's also the opportunity to order their Manly Birch Box from the website. The thoughtful touch of a handmade ring box adds a lovely touch upon revealing.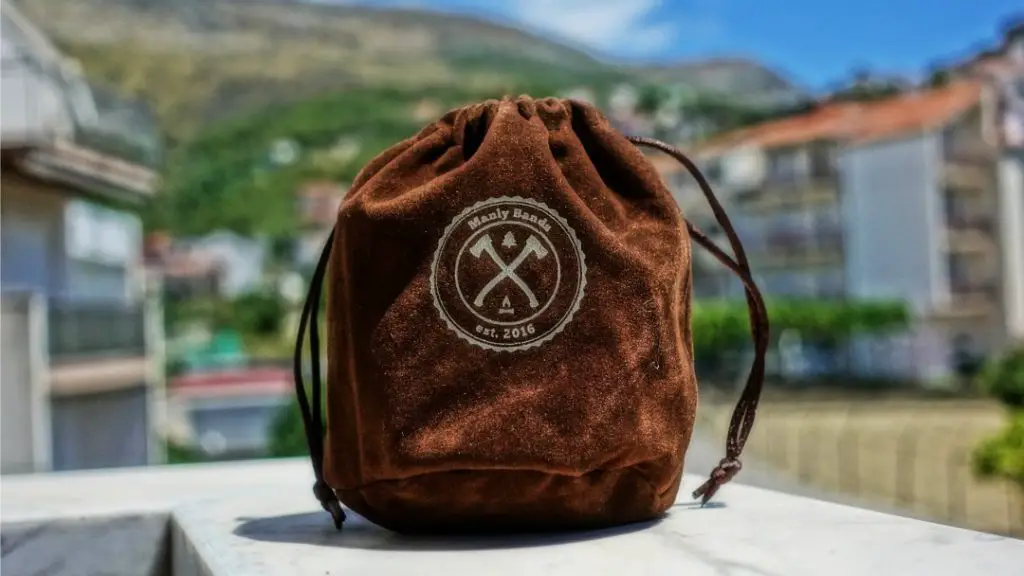 Immediately we noticed the fine craftsmanship of the ring, made from titanium with a fine shiny finish. With this particular ring, you have the option of customizing how deep you want the antler color to be: light, medium, dark.
Harry's The Hunter ring has a medium antler color. Overall, Harry was so pleased with his Manly Bands ring. I can tell how he keeps holding up his finger as if he was a giddy, newly engaged, bride-to-be!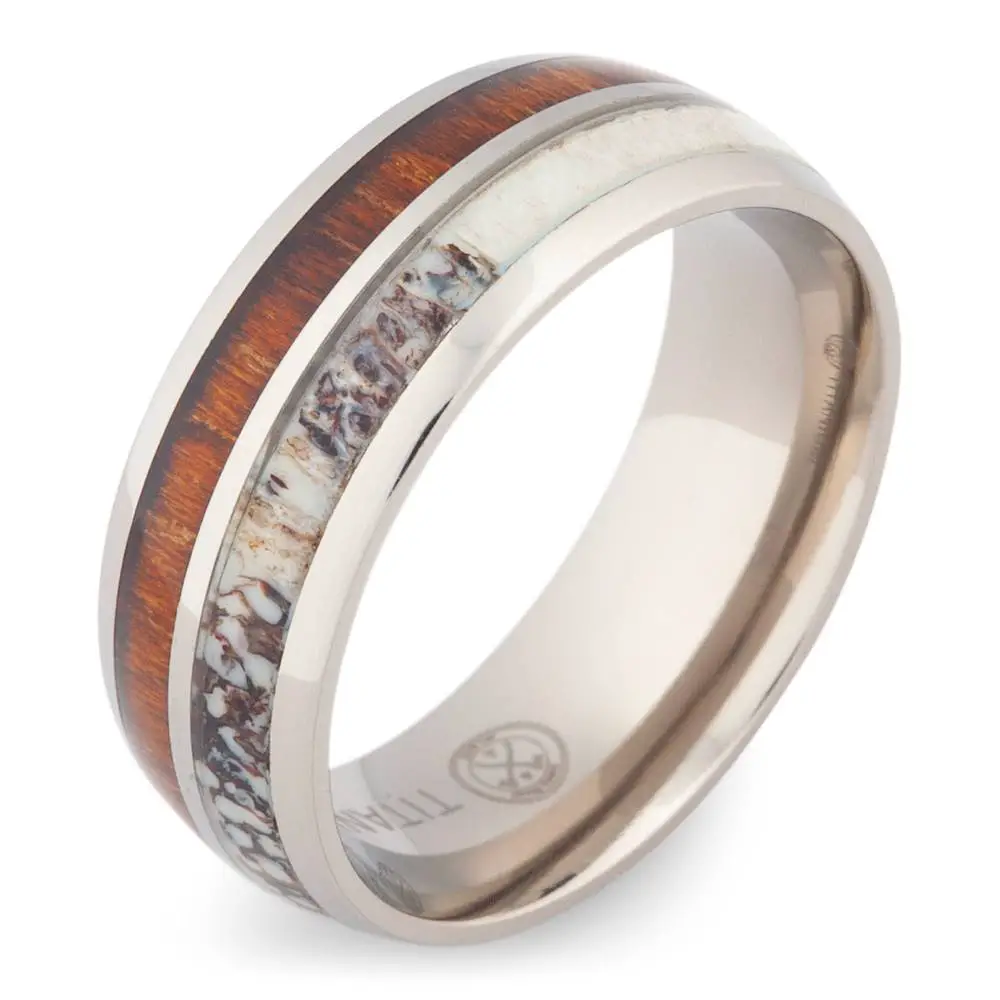 Don't Forget to Check Out the Founder's Line
The Founder's Line consists of their premium rings and it's dedicated to "the men who have come before us and showed us what being brave, standing up for what you believe in, and inspiring the masses is about."
This line of unique rings is made up of high-quality materials like solid gold and diamonds and alternative metals such as black zirconium and cobalt chrome.
All of the rings in the Founder's Line collection are made in the USA. They are made to order, so they may take about 4-5 weeks to complete, depending on the materials included.
Prices will range anywhere from $300-$4,000. If money was no object, I think Harry would go for "The Duke" ring!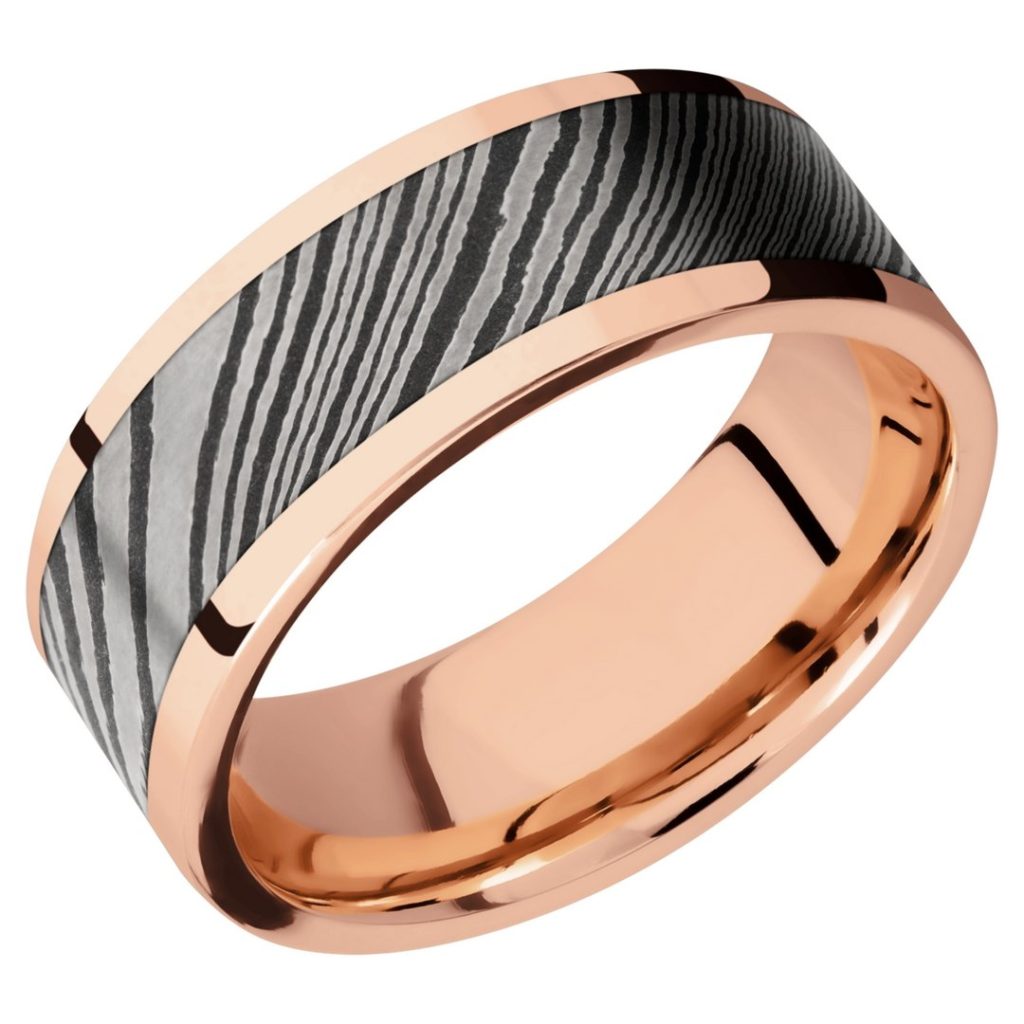 They Also Have Couples Rings!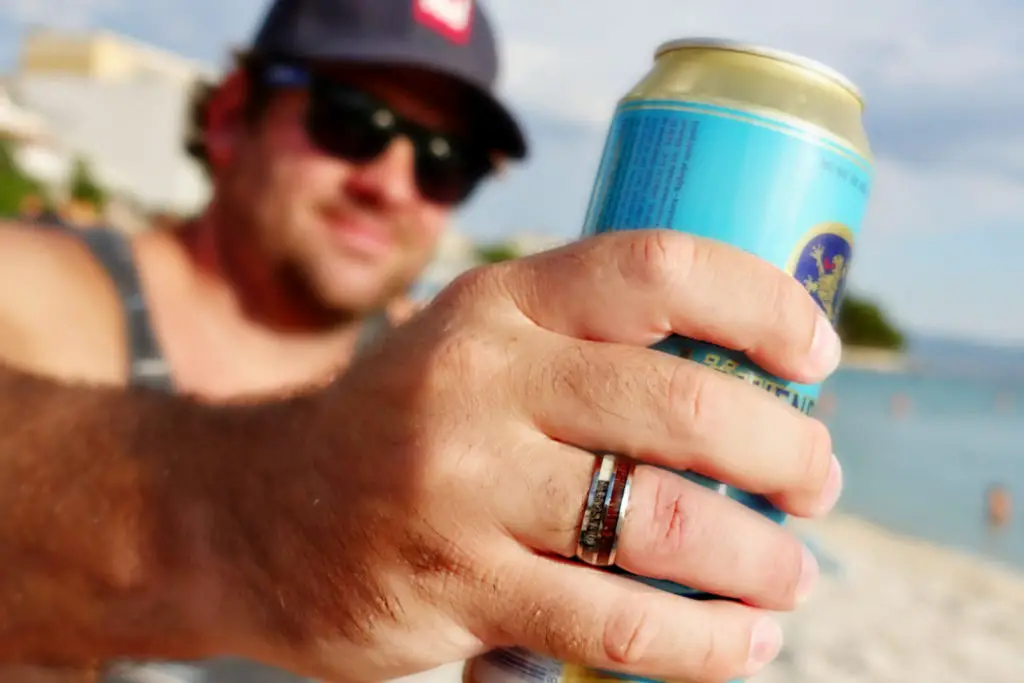 Other Reasons Why You'll Love Your New Ring
In addition to the numerous style of unique rings available, Manly Bands has many other reasons to shop their online store, such as:
Free U.S. shipping on orders over $75
One year warranty
Budget-friendly prices for finely crafted jewelry
Financing options if needed
International shipping available
30-day exchange or return policy